port of la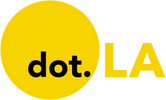 Get in the KNOW
on LA Startups & Tech
X
port of la
Photo courtesy of the Port of Los Angeles.
San Pedro-based Braid Theory is one of the growing number of accelerators in the country looking to grow the so-called blue economy, which spans a range of ocean-related industries and is estimated at $2.5 trillion a year.

The accelerator is accepting online applications until July 18, with its second-ever program kicking off in August.
This year's focus will be different from the typical accelerator: Startups in this group will test their products directly with companies active in the ocean economy for four months, collecting data on what works, what doesn't and further developing proof of concept. Braid Theory will help these startups come up with their business plan and pitches, and connect them to investors and potential partners in the field. In return, it takes an equity warrant that can be converted after three years.
The startups joining Braid Theory typically span industries like port logistics, aquaculture and energy, all of them aiming to test their technologies and untapped opportunities of the burgeoning industry. The accelerator's goal is to bring those companies from pre-revenue into commercialization.
And all of them are looking to solve challenges within the blue economy ecosystem, many of which have also been exacerbated by the COVID-19 pandemic. With 31% of all goods floating across the ocean to and from the U.S. pass through the Port of L.A. and the Port of Long Beach, COVID-19 strangled supply chains and increased the volume of goods handled at L.A. 's premiere dock by nearly 16% between 2020 and 2021. This created numerous logistical challenges for the dwindling workforce at the nation's busiest ports while increasing emissions.
"The thing that we're trying to think about are ways in which we can leverage biological systems and software to make more immediate changes in markets that have a low barrier to entry," Braid Theory co-founder Jim Cooper said of accelerator's approach to addressing a wide range of climate and logistical issues.
Cooper founded Braid Theory with his colleague Ann Carpenter after the pair left PortTechLA, a maritime and logistics incubator that shuttered in 2016. The two wanted to create an accelerator for port and ocean startups that went beyond logistics and took into account other promising sectors of the ocean economy, including sustainable fish and plant cultivation as well as tools to make the shipping sector more efficient.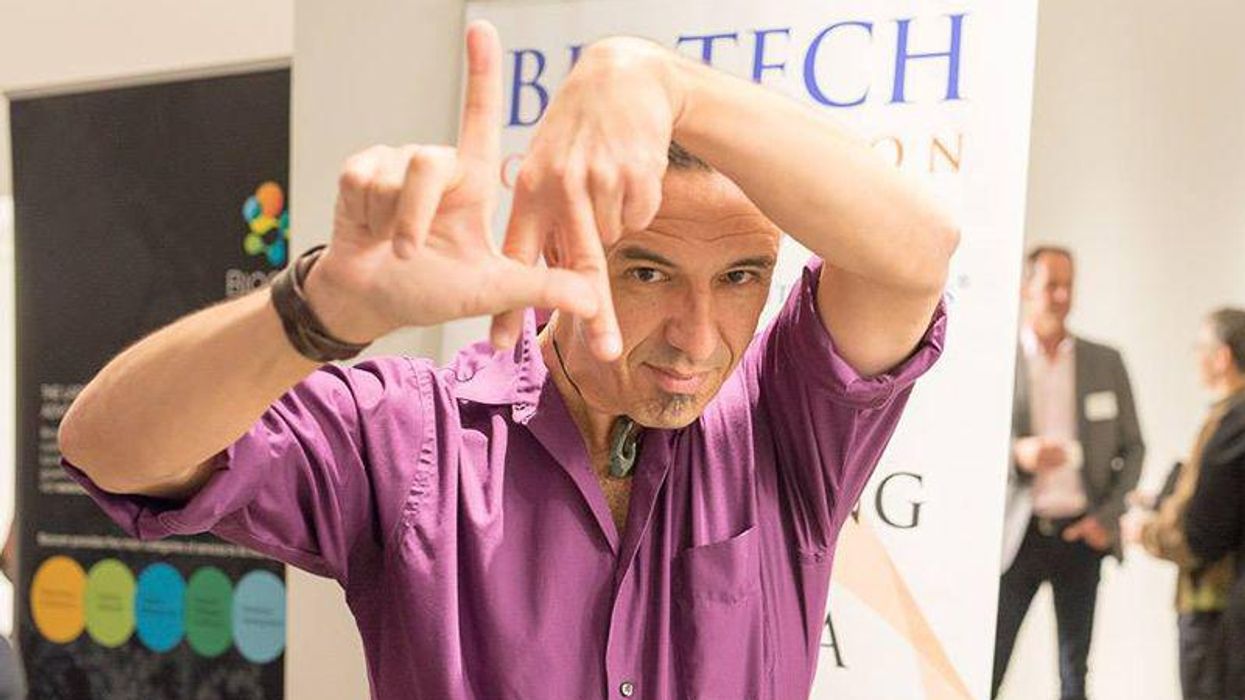 Jim Cooper co-founded Braid Theory with his former colleague from PortTechLA, Ann Carpenter.Image courtesy of Braid Theory
Accelerators like Braid Theory are attempting to fill a void in the blue economy ecosystem. Despite being home to several universities with robust maritime research centers and a giant port infrastructure that could be better optimized, few startups survive in Los Angeles due to a lack of early stage funding, according to a 2020 report from the Los Angeles Economic Development Corporation. The accelerator provides funds and lab space and investor connections to nascent startups tackling a wide range of ocean-related problems.
The same report found that ocean startups, particularly early-stage ones, have a difficult time getting funding to accommodate the need for expensive lab equipment like centrifuges, chillers and pipettes. Startups in the blue economy space are primarily funded through federal and state dollars, NGOs and philanthropies, and competitions. But while angel funding has historically been slow to trickle into blue economy startups, some are starting to take note of the size of the market. In the first cohort, eight out of 12 startups received federal funding and investor funding with the help of Braid Theory.
The accelerator's first graduating class included Florida-based Tampa DeepSea Xplorers, which makes seafaring autonomous vehicles that can scrape the bottom of the ocean and collect data faster for researchers to use as they study climate change impact or source for different medicines. Irvine-based ReCreate Energy is another graduate, which sources algae to create a more sustainable bio-crude oil that can be used at gas and oil refineries. While FlashQ, a Canada-based AI platform, is trying to reduce truck congestion and the emissions caused by them at the port by creating a scheduling platform that optimizes waiting and shipment times.
"The key is the opportunity, the opportunity was there," Mimi Carter, a biotech investor with the Pasadena Angels, said of the business opportunities in the ocean market. "We saw a market that was unaddressed and is still an emerging market."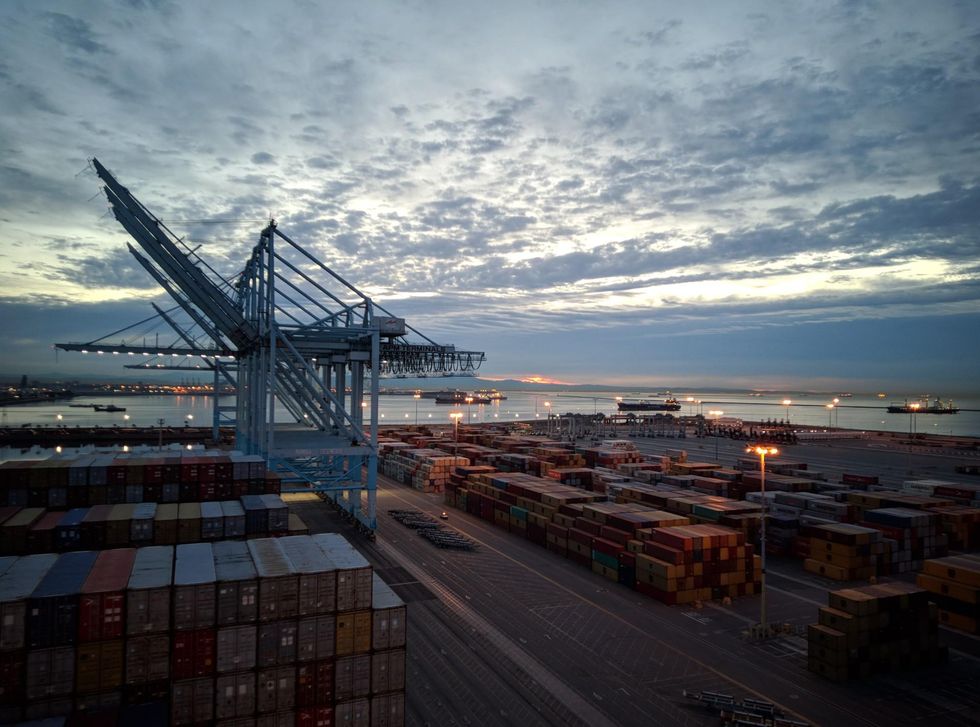 A cluster of cranes at the Port of Long Beach.Photo by DJANA 575/ Shutterstock
To Carter's credit, L.A. County boasts 75 miles of coastline that the LAEDC expects by 2023 will produce more than $80 billion in regional output, make roughly $50 billion in gross county product, and create over 200,000 direct and indirect jobs, according to a 2020 report. And, according to the Los Angeles Economic Development Corporation, economic and job growth in this sector relies heavily on the creation and implementation of new technologies, making angel investors necessary players in bolstering the ocean economy.
"Not only do we want to be investing in a sustainable product, but someone we count as a first mover," Carter said of her investment approach. Already, groups like the Pasadena Angels and Techstars L.A. have made investments in the space. Reece Pacheco, a blue economy angel investor, is quietly working on a new venture fund around the blue tech space that hasn't been announced yet.
"What we're starting to see is there are entrepreneurs who are either coming up through these research firms, or there are entrepreneurs who have cut their teeth elsewhere but care about the ocean," Pacheco said.
There's also Braid Theory's neighbor (and landlord), AltaSea, the nonprofit research hub that has facilitated a number of partnerships with companies across the world.
"We do want to become the leading destination for the blue economy in terms of technology, finance, the education pathways it takes for students to get into these jobs in the future, and then the actual workforce development for the jobs of the future," said Terry Tamminen, the new CEO of AltaSea.
Braid Theory's makeshift shipping container-turned-lab is next door to a slew of other startups and projects in the blue economy space. USC researchers are incubating bubbling cauldrons of kelp that could create biofuels and alternative food sources. While Oceanographer Robert Ballard, who found the Titanic wreckage in 1985, set up a sea exploration program a few doors down.
"The ocean is more than a destination for tourists and a place for Jacques Cousteau and David Attenborough to go diving," Tamminen said. "It's actually something right at our doorstep that we need to protect for our own survival, but it's also an economic opportunity."
From Your Site Articles
Related Articles Around the Web
Los Angeles is home to the nation's busiest port, moving $276 billion worth of goods last year. It's a big target for hackers as shippers increasingly rely on automated systems.
Every month there's about 40 million attempted cyber security breaches, port officials said. That includes everything from spam to malware fishing to more serious incidents that could halt shipments for much of the West Coast.
Back in 2017, a ransomware attack on Danish shipping giant A.P. Moller-Maersk, which has the region's largest terminal at the port, cost the company an estimated $300 million and slowed vessel movements on terminals for about two days in Los Angeles.
It's those kinds of incidents that officials are trying to stop before they happen.
Six years ago the port created a cybersecurity center — the nation's first — and on Monday announced it entered into a three-year, $6.8 million agreement with IBM to install, operate and maintain what it's calling a "Port Cyber Resilience Center" to identify malicious cyber attacks that can interrupt the flow of cargo.
The initiative has become especially pressing as the port pushes toward digitizing information about cargo movements and terminals automate their operations, bringing in waterfront robots to stack shipments.
"Automation and digital transformation is what's driving a lot of this," said Kevin Albano, a partner at IBM Security X-Force, the cybersecurity services arm.
Cybersecurity attacks on the maritime industry are up about 400% since the pandemic began, according to a report from Alianz.
Most of the attacks come through email, Albano said.
"It's pretty tough to defend against. Actors are getting better at knowing their targets" he said, adding that phishing emails can look like they really come from someone within the organization. "There's a lot of information out there about individuals from previous breaches."
About a third of ransomware engagements that IBM Security X-Force has responded to in 2020 came from Asia and North America.
The center was created to function as an alert system to link the port — which leases its land to international shipping companies — to the dozens of companies that rely on it. Those include shipping operators and logistics businesses that ferry truckloads of goods to major retailers from Amazon to Target to Home Depot.
Albano said information about security and intelligence will be shared on a closed network that includes 20 port partners and will eventually extend to about 100 in the coming years.
The Maersk attack, called NotPetya, was eventually traced to a compromised tax-accounting software widely used in Ukraine. NotPetya exploited a vulnerability in unpatched Microsoft Windows operating systems. The damaging attack struck thousands of companies around the world including U.S. pharmaceutical-maker Merck.
A former White House security official told Wired in 2018 the attack cost a total of more than $10 billion and pinned the blame on Russia.