logistics
The past year has been a boon for ecommerce, but some companies have struggled to handle the sudden onslaught of orders.
Flowspace, with software that helps businesses manage warehousing and fulfillment needs, aims to make things easier.
The Los Angeles-based company has raised $31 million in Series B funding, bringing its fundraising haul to $46 million since coming out of Y Combinator's accelerator program in 2017.
"The pandemic has accelerated the adoption of e-commerce among businesses and consumers alike and warehousing and fulfillment is critical in supporting this growth," co-founder and CEO Ben Eachus said in a statement announcing the raise Tuesday. "We make it easy for brands to scale by giving them access to one of the largest and most efficient fulfillment networks in the country."
Before he started Flowspace, Eachus experienced firsthand the perils of warehousing when he oversaw fulfillment at The Honest Company, panicking as he watched trailers of diapers arrive at his warehouse but not having enough space to store them.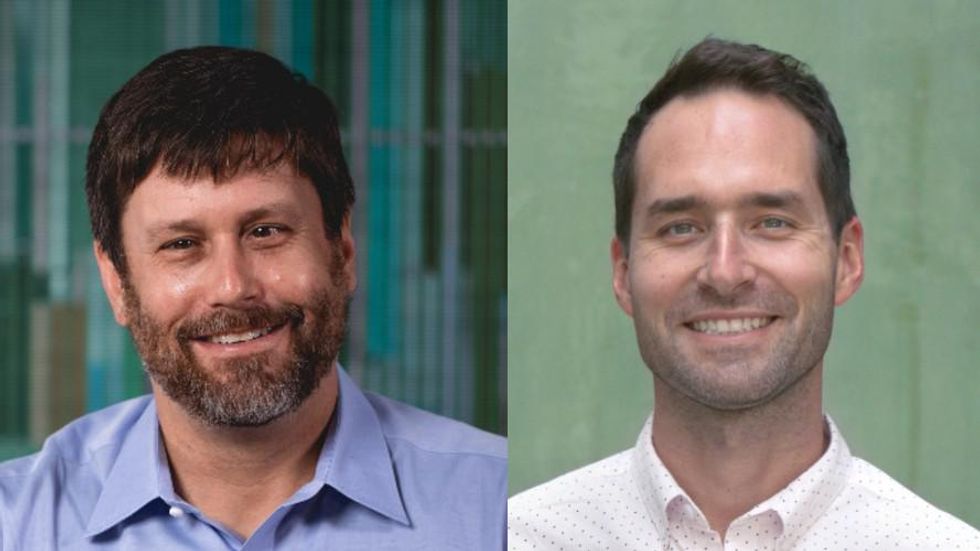 BuildGroup co-founder Jim Curry (L) and Flowspace co-founder Ben Eachus.
The latest investment in Flowspace was led by BuildGroup of Austin, Texas, which specializes in SaaS growth stage investments. Existing investors also participated, including Canvas Ventures, Industrious Ventures, Moment Ventures, 1984 Ventures, eGateway Capital and Y Combinator. 75 & Sunny Ventures, the investment company of dot.LA co-founder and Chair Spencer Rascoff, also invested in the round.

"In the same way that the pandemic increased adoption of video conferencing, it also accelerated the adoption of plug-and-play warehousing and fulfillment services by retailers and e-commerce companies, Jim Curry, co-founder and managing partner of BuildGroup said in a statement.
"As the industry continues to advance, no company is better positioned for long-term category leadership than Flowspace."
Flowspace last raised $12 million of Series A venture funding in a deal led by Canvas Ventures in 2019 at pre-money valuation at $28 million, according to Pitchbook data.
Editor's note: This story has been updated to include Spencer Rascoff's investment.
Related Articles Around the Web
Amazon surpassed 153,000 full- and part-time employees in California in the fourth quarter of 2020, rapidly outpacing the more than 80,000 Amazon employees in the company's home state of Washington, the latest numbers from the company show.
Driving the trend: While Amazon has tech, engineering and product development operations in Silicon Valley and Los Angeles, the surge coincides with the build-out of its distribution network, Prime Now Hubs, Amazon Pantry and Fresh facilities, and physical retail stores. California is also one of the first states where Amazon is opening last-mile delivery stations in rural areas.
Larger implications: In this new phase of growth, the company's employment promises to more closely mirror population patterns, beyond tech and engineering hubs. With 40 million residents, California is the nation's most populous state. The trends also show the magnitude of Amazon's growth beyond the Seattle region.

The updated total in California represents an increase of nearly 70% from the 91,000 employees reported by Amazon in the state earlier in 2020. The surge makes California the company's largest state for employment by far.
Washington state, home to the company's Seattle headquarters, had been its largest state for employment prior to 2020. Amazon's latest total of more than 80,000 employees in Washington state is up 8% from 74,000 earlier in 2020.
In Virginia, where Amazon has established its second headquarters, or HQ2, the company employed more than 27,000 people as of the fourth quarter, up 46% from more than 18,500 employees earlier in the year.
Data source: The numbers come from an Amazon page that documents the company's economic impact across the country. The company updated the numbers along with its fourth-quarter earnings release. The numbers reflect direct Amazon employment, not contractors or workers employed through third-party firms or agencies. GeekWire has been tracking data from the page for five years, and we filled in the gaps using snapshots captured by the Internet Archive.
Reality check: Amazon is growing so rapidly that its official numbers are often quickly out of date. (The company puts a "+" sign by each employment number in recognition of this fact.) By Amazon's official count, for example, it has 25 fulfillment and sortation centers and 19 delivery stations in California, which would be the most in the nation. However, data maintained by logistics consultancy MWPVL International shows more than 30 Amazon fulfillment and sortation centers in California, and as many as 60 delivery stations in the state.
Global context: Amazon employed nearly 1.3 million people worldwide as of the end of 2020, growing by 500,000 people in one year. The numbers do not include seasonal workers. About 950,000 of those were in the United States, according to Amazon's economic impact map. By comparison, Walmart has about 2.2 million employees globally, 1.5 million of them in the U.S.
This story first appeared on GeekWire.
From Your Site Articles
Related Articles Around the Web
In an Amazon-driven ecommerce world, it's hard to fathom just how time-consuming it can be for retailers like Lay-Z-Boy to ship their inventory across the country.
Even though one-click ordering and GPS tracking are commonplace for consumers, the trucking and logistics industry that brings merchandise from around the world to store shelves relies largely on phone calls, personal relationships and Excel.
A slew of tech-fueled companies from NEXT Trucking to ZUUM are trying to modernize the $1.2 trillion transportation industry, made up largely of small fleets that serve manufacturers to large multinational enterprises.
"We created a Priceline for trucking," said Matt Tabatabai, co-founder and COO of ZUUM. "Everything you can think of [in the trucking industry] is super old school and low tech."
ZUUM isn't targeting the FedEx and Amazon fleets, but the 2,000 trucking companies in the U.S. with over 20 trucks each and the 700,000 with under 20.
Tabatabai founded ZUUM in 2016 with logistics executive and CEO Mustafa Aziz to do just that. The company already counts Home Depot, Tyson and Staples among their clients and it just scored a $8.58 million seed round that it will use to expand its reach.
The round bumps their total funding to $12.58 million at a time when global supply chains are reeling from slowed business and shipping operations.
ZUUM's app connects the three main players involved in long-haul freight — shippers, brokers and carriers — through what it calls a "logistics-super-platform." It sets pricing rates for shipments and can connect shippers with vetted truckers.
"Some software solutions exist but they do unitary things and charge an arm and a leg for it," Tabatabai said.
ZUUM's target customers are mid-market retailers and small trucking companies, which Tabatabai calls their bread and butter.
The software also automates the process: billing, payment, managing drivers and tracking shipments. Companies can also use their system to calculate freight quotes and schedule trucks.
The idea is one that companies like Uber Freight and Convoy have run with in recent years. Tabatabai said ZUUM operates a lot like NEXT Trucking, the venture-backed "FreightTech" company that laid off 20% of its workforce in March, as dot.LA reported.
Tabatabai said ZUUM stands out from competitors because it isn't "another Silicon Valley tech company," His team understands firsthand what makes freight so complex.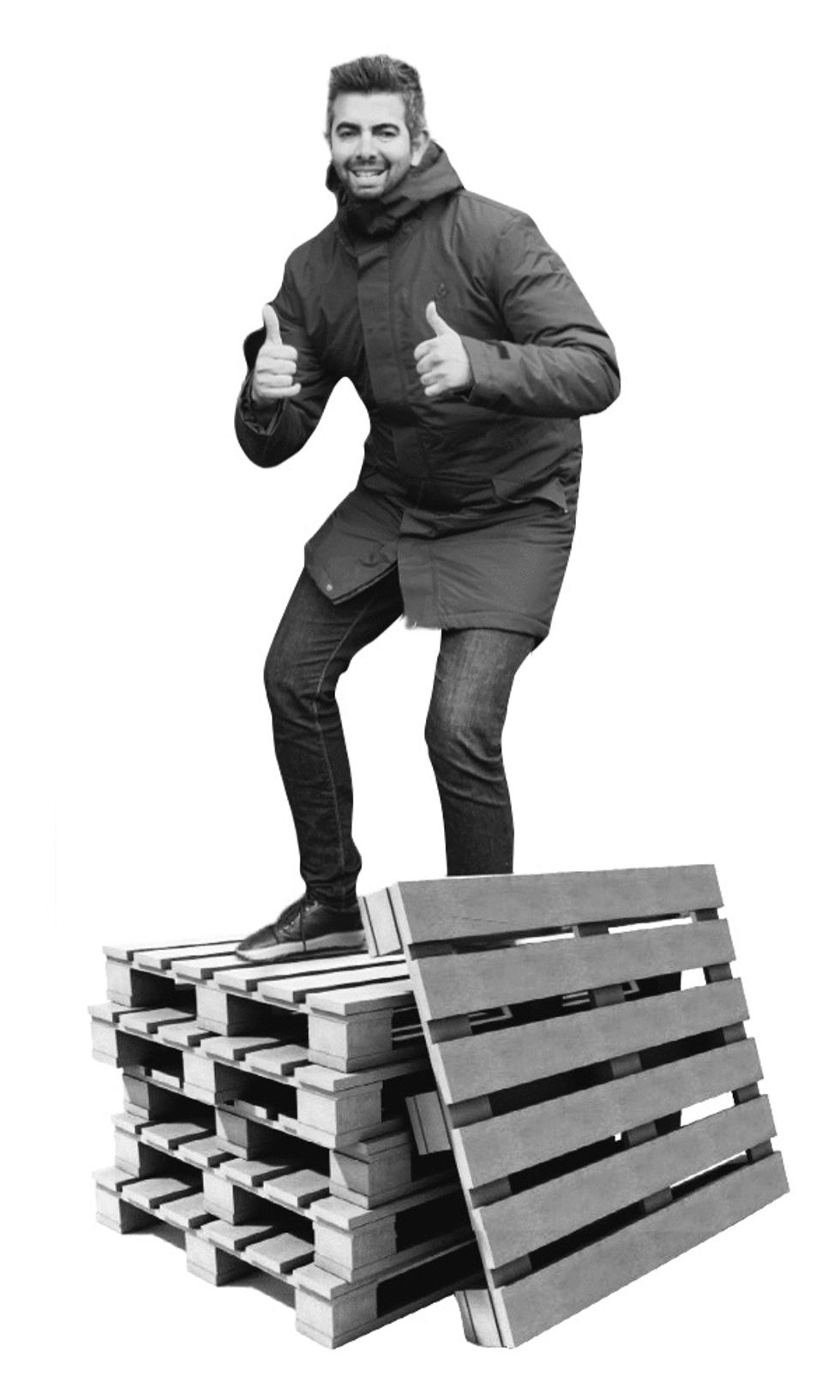 Matt Tabatabai is co-founder and COO of ZUUM.
While most digital freight marketplaces try to eliminate brokers to save costs, ZUUM believes brokers are essential because they already have the connections.
"The trucking industry can't be automated overnight," he said. "That human element has got to be there for some time."
Brokers emerged in the 1980s to help companies importing goods connect with trucking companies. Tabatabi said these brokers typically call truckers to find a match for their clients.
The company helps them transition to online operations through its "broker in a box" feature.
CEO Azizi came from the brokerage industry before launching ZUUM in 2016 with Tabatabai, who previously worked on the tech side of shipping.

"There's been this trend of trying to automate everything and I'm not going to name the city that ends with Valley," Tabatabai said. "Our industry is too complex for that."
Tabatabai expects the industry to keep digitizing. Eventually, he said, AI will take over many of these tasks, but rushing into that change would be a mistake, which he said the industry learned when autonomous trucks entered the market.

The raise comes during ongoing tensions between the U.S. and China that have led to a dip in imports at California ports. Companies have started to reroute supply chains from China to countries in Southeast Asia with ports on the East Coast instead of the West.
The money they've raised will go towards tech operations, sales and marketing. The recent round was backed by investors including Estes Express Lines, Plug and Play Ventures, SAIC Ventures and Holman Growth Ventures.

This post has been updated with new information about ZUUM's target market.
Related Articles Around the Web