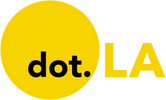 Get in the KNOW  
  on LA Startups & Tech  
X
Podcast App Breaker Gets a New Life in LA
Sam Blake
Sam primarily covers entertainment and media for dot.LA. Previously he was Marjorie Deane Fellow at The Economist, where he wrote for the business and finance sections of the print edition. He has also worked at the XPRIZE Foundation, U.S. Government Accountability Office, KCRW, and MLB Advanced Media (now Disney Streaming Services). He holds an MBA from UCLA Anderson, an MPP from UCLA Luskin and a BA in History from University of Michigan. Email him at samblake@dot.LA and find him on Twitter @hisamblake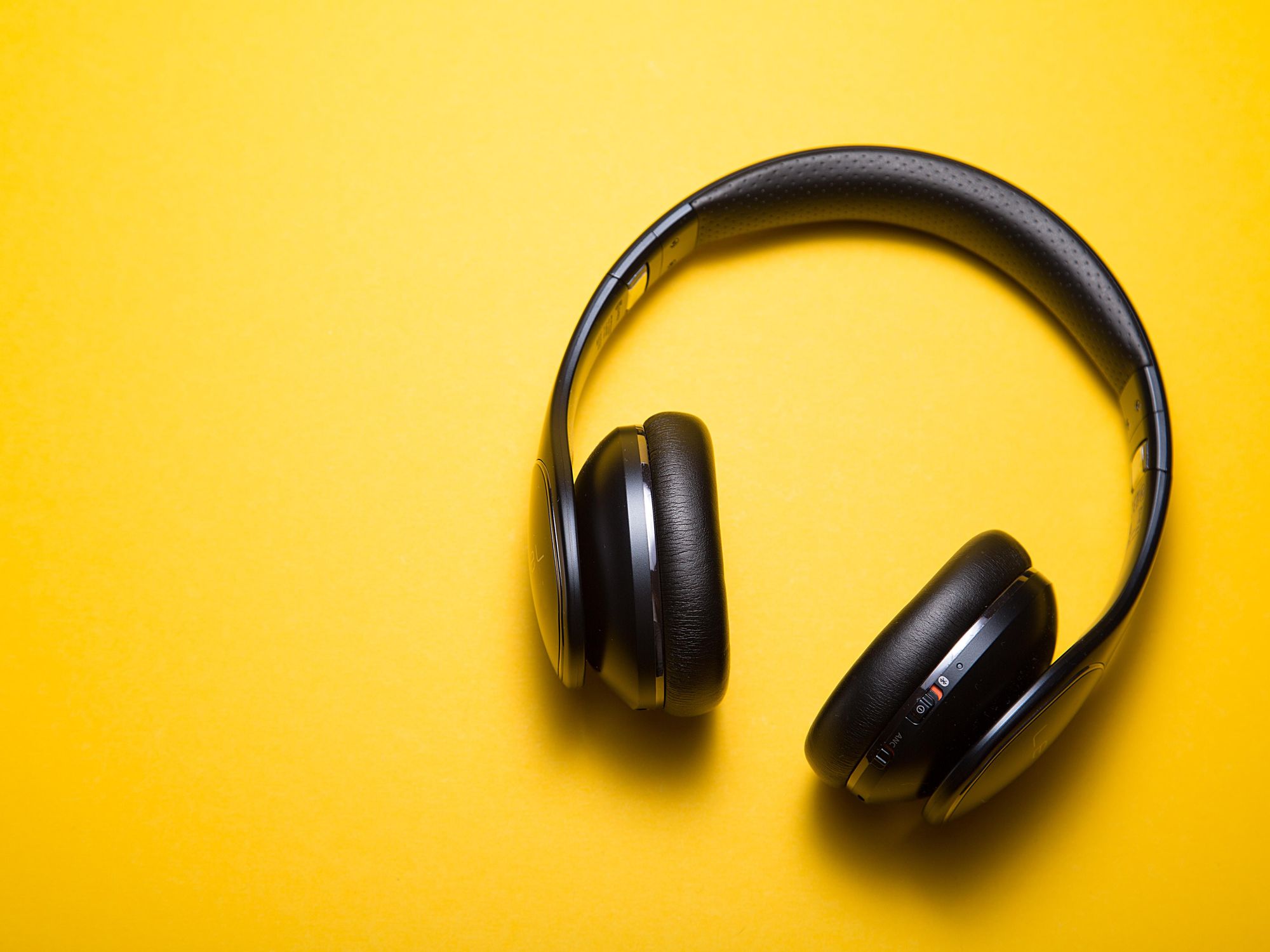 The popular podcast mobile app Breaker will get a second life in Los Angeles.
Three-year-old Maple Media will use Breaker - the 10th most-downloaded podcast app on iOS in 2020 - to help amplify its podcasting presence.
Breaker is a podcasting platform that hosts over 700,000 shows. It competes with the likes of Apple Podcasts, and aims to help users discover podcasts based on what their friends like.
---
Earlier this month, Breaker appeared to be shutting down when Twitter absorbed its employees. But, the company formerly based in San Francisco was resuscitated over the weekend after a 72-hour negotiation session. In the end, Breaker agreed to sell its website, technology and social media handles to Maple Media for an undisclosed amount.
Backed by private equity firm Shamrock Capital, Maple Media owns a portfolio of more than 150 mobile applications that reach over 40 million users monthly, according to the company.
When Breaker's CEO Erik Berlin and CTO Leah Culver "decided to join Twitter to help build out a new product for them, it was a natural fit for Erik to turn to us. What was most important to him, his team and investors was to see Breaker thrive," said Maple Media CEO Michael Ritter.
The deal came together over the weekend, Ritter said.
With podcasts growing ever more crowded, Maple believes it can help solve "the discovery challenge in podcasting: creators want to find an audience, and audiences are seeking out new shows." To do so, in the coming weeks it will launch a program to allow creators and brands to promote podcasts across its podcast apps Breaker, Player FM, Podkicker and its social media platform We Heart It.
The podcast industry brought in about $1.3 billion in 2020, according to research firm Omdia. Although that figure is less than what one blockbuster film can make, the space has attracted significant investment of late, driven largely by expectations of growth. Omdia forecasts industry ad revenue could triple by 2025 and that listenership could grow to two billion, up from about 800 million listeners in 2019.
Spotify, Apple and Amazon have all been ramping up their podcasting footprint. In December, Amazon acquired L.A.-based podcast studio Wondery for a reported sum of over $300 million.
Launched in 2017, Maple Media's business model is to acquire apps with a loyal following, then grow that user base and improve the app's monetization, said Ritter.
Operating them collectively is cheaper and allows the company to cross-promote their apps.
For instance, Maple plans to add podcasts onto We Heart It, which it says "many popular podcaster creators" use to promote their shows.
The company's portfolio includes two other podcasting apps, Player FM and Podkicker, which combined reach millions of monthly users, Ritter said. Player FM is the sixth most-downloaded podcasting app worldwide, he added.
Outside of podcasting, some of its popular apps include SwiftScan, WeekCal, Pic Stitch and Weather Hi-Def Radar.
Sam Blake
Sam primarily covers entertainment and media for dot.LA. Previously he was Marjorie Deane Fellow at The Economist, where he wrote for the business and finance sections of the print edition. He has also worked at the XPRIZE Foundation, U.S. Government Accountability Office, KCRW, and MLB Advanced Media (now Disney Streaming Services). He holds an MBA from UCLA Anderson, an MPP from UCLA Luskin and a BA in History from University of Michigan. Email him at samblake@dot.LA and find him on Twitter @hisamblake
https://twitter.com/hisamblake
samblake@dot.la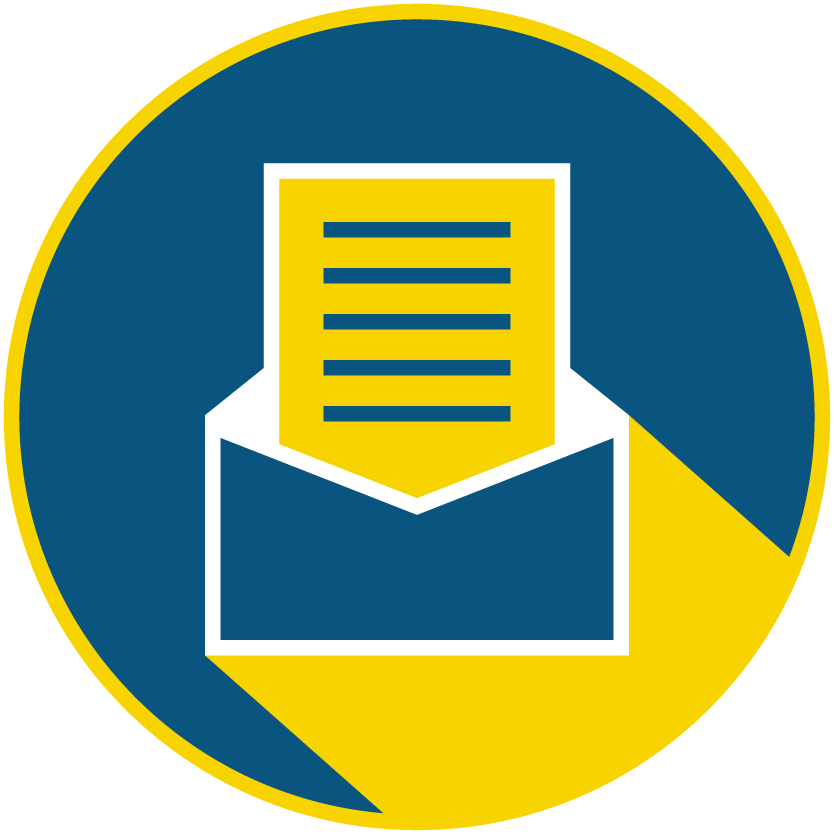 Subscribe to our newsletter to catch every headline.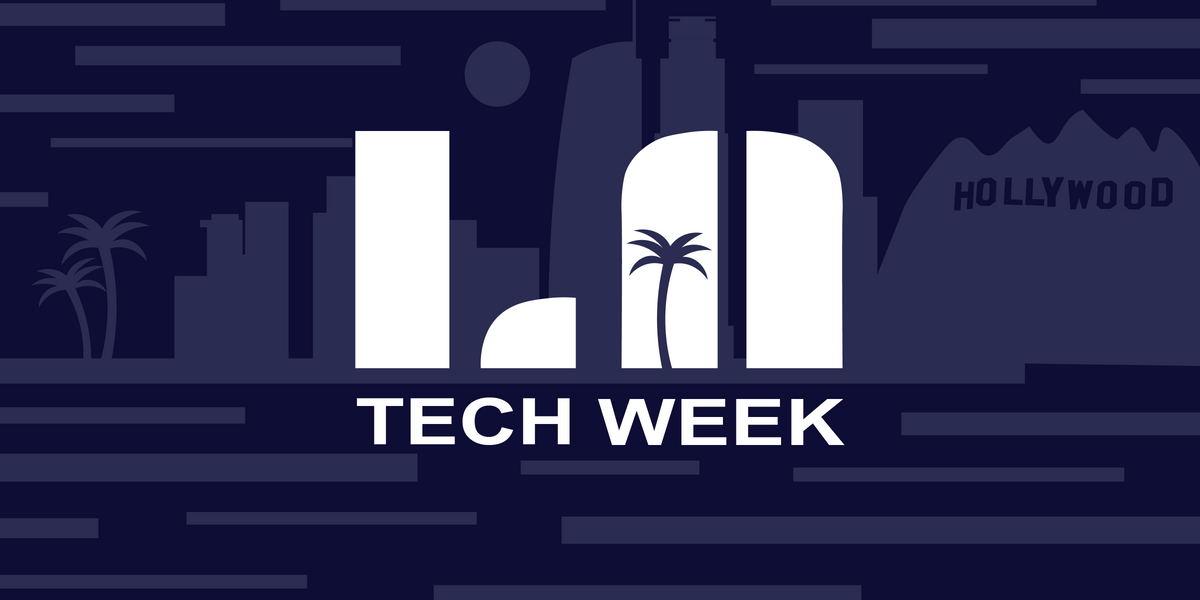 Evan Xie
L.A. Tech Week has brought venture capitalists, founders and entrepreneurs from around the world to the California coast. With so many tech nerds in one place, it's easy to laugh, joke and reminisce about the future of tech in SoCal.
Here's what people are saying about the fifth day of L.A. Tech Week on social:
Samson Amore
Samson Amore is a reporter for dot.LA. He holds a degree in journalism from Emerson College. Send tips or pitches to samsonamore@dot.la and find him on Twitter @Samsonamore.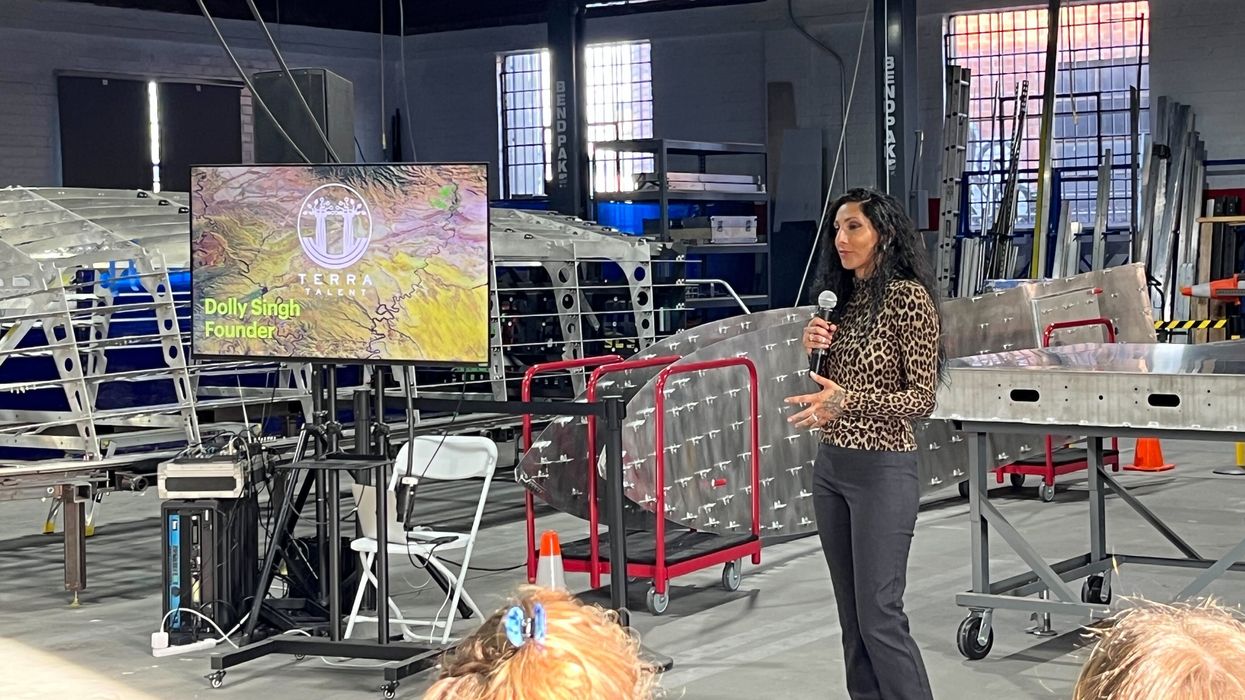 Samson Amore
At Lowercarbon Capital's LA Tech Week event Thursday, the synergy between the region's aerospace industry and greentech startups was clear.
The event sponsored by Lowercarbon, Climate Draft (and the defunct Silicon Valley Bank's Climate Technology & Sustainability team) brought together a handful of local startups in Hawthorne not far from LAX, and many of the companies shared DNA with arguably the region's most famous tech resident: SpaceX.
Here's a look at the greentech startups that pitched during the Tech Week event, and how they think what they're building could help solve the climate crisis.
Arbor: Based in El Segundo, this year-old startup is working to convert organic waste into energy and fresh water. At the same time, it also uses biomass carbon removal and storage to remove carbon from the atmosphere and sequester it in an attempt to avoid further damaging the earth's ozone layer. At the Tech Week event Thursday, Arbor CEO Brad Hartwig told a stunned crowd that Arbor aims to remove about five billion tons of organic waste from landfills and turn that into about 6 PWh, or a quarter of the global electricity need, each year. Hartwig is an alumni of SpaceX; he was a manufacturing engineer on the Crew Dragon engines from 2016-2018 and later a flight test engineer at Kitty Hawk.
Antora: Sunnyvale-based Antora Energy was founded in 2017, making it one of the oldest companies on the pitching block during the event. Backed by investors including the National Science Foundation and Los Angeles-based Overture VC, Antora has raised roughly $57 million to date, most recently a $50 million round last February. Chief operating officer Justin Briggs said Antora's goal is to modernize and popularize thermal energy storage using ultra-hot carbon. Massive heated carbon blocks can give off thermal energy, which Antora's proprietary batteries then absorb and store as energy. It's an ambitious goal, but one the world needs at scale to green its energy footprint. According to Briggs, "the biggest challenge is how can we turn back variable intermittent renewable electricity into something that's reliable and on demand, so we can use it to provide energy to everything we need."
Arc: Hosting the panel was Arc, an electric boating company that's gained surprising momentum, moving from design to delivering its first e-boats in just two years of existence. Founded in 2021, the company's already 70 employees strong and has already sold some of its first e-boats to customers willing to pay the luxury price tag, CTO Ryan Cook said Thursday. Cook said that to meet the power needs of a battery-powered speedboat, the Arc team designed the vehicle around the battery pack with the goal of it being competitive with gas boats when compared to range and cost of gas. But on the pricing side, it's not cheap. Arc's flagship vessel, the Arc One is expected to cost roughly $300,000. During the panel, Cook compared the boat to being "like an early Tesla Roadster." To date Arc Boats has raised just over $35 million, according to PitchBook, from investors including Kevin Durant, Will Smith and Sean "Diddy" Combs.
Clarity Technology: Carbon removal startup Clarity is based in LA and was founded by Yale graduate and CEO Glen Meyerowitz last year. Clarity is working to make "gigaton solutions for gigaton problems." Their aim? To remove up to 2,000 billion pounds of carbon from the atmosphere through direct air capture, a process which uses massive fans to move chemicals that capture CO2. But the challenge, Meyerowitz noted in his speech, is doing this at scale in a way that makes an actual dent in the planet's emissions while also efficiently using the electricity needed to do so. Meyerowitz spent nearly five years working as an engineer for SpaceX in Texas, and added he's looking to transfer those learnings into Clarity.
Parallel Systems: Based in Downtown LA's Arts District, this startup is building zero-emission rail vehicles that are capable of long-haul journeys otherwise done by a trucking company. The estimated $700 billion trucking industry, Parallel Systems CEO Matt Soule said, is ripe for an overhaul and could benefit from moving some of its goods off-road to electric railcars. According to Soule, Parallel's electric battery-powered rail vehicles use 25% of the energy a semi truck uses, and at a competitive cost. Funded in part by a February 2022 grant from the U.S. Department of Energy, Parallel Systems has raised about $57 million to date. Its most recent venture funding round was a $49 million Series A led by Santa Monica-based VC Anthos Capital. Local VCs including Riot Ventures and Santa Monica-based Embark Ventures are also backers of Parallel.
Terra Talent: Unlike the rest of the startups pitching at the Tech Week event, Terra Talent was focused on building teams rather than technology. Founder Dolly Singh worked at SpaceX, Oculus and Citadel as a headhunter, and now runs Terra, a talent and advisory firm that helps companies recruit top talent in the greentech space. But, she said, she's concerned that all the work these startups are doing won't matter unless we very quickly turn around the current trendlines. "Earth will shake us off like and she will do just fine in 10,000 years," she said. "It's our way of living, everything we love is actually here on earth… there's nothing I love on Mars," adding that she's hopeful the startups that pitched during the event will be instrumental in making sure the planet stays habitable for a little while longer.

Samson Amore
Samson Amore is a reporter for dot.LA. He holds a degree in journalism from Emerson College. Send tips or pitches to samsonamore@dot.la and find him on Twitter @Samsonamore.
https://twitter.com/samsonamore
samsonamore@dot.la
Decerry Donato
Decerry Donato is a reporter at dot.LA. Prior to that, she was an editorial fellow at the company. Decerry received her bachelor's degree in literary journalism from the University of California, Irvine. She continues to write stories to inform the community about issues or events that take place in the L.A. area. On the weekends, she can be found hiking in the Angeles National forest or sifting through racks at your local thrift store.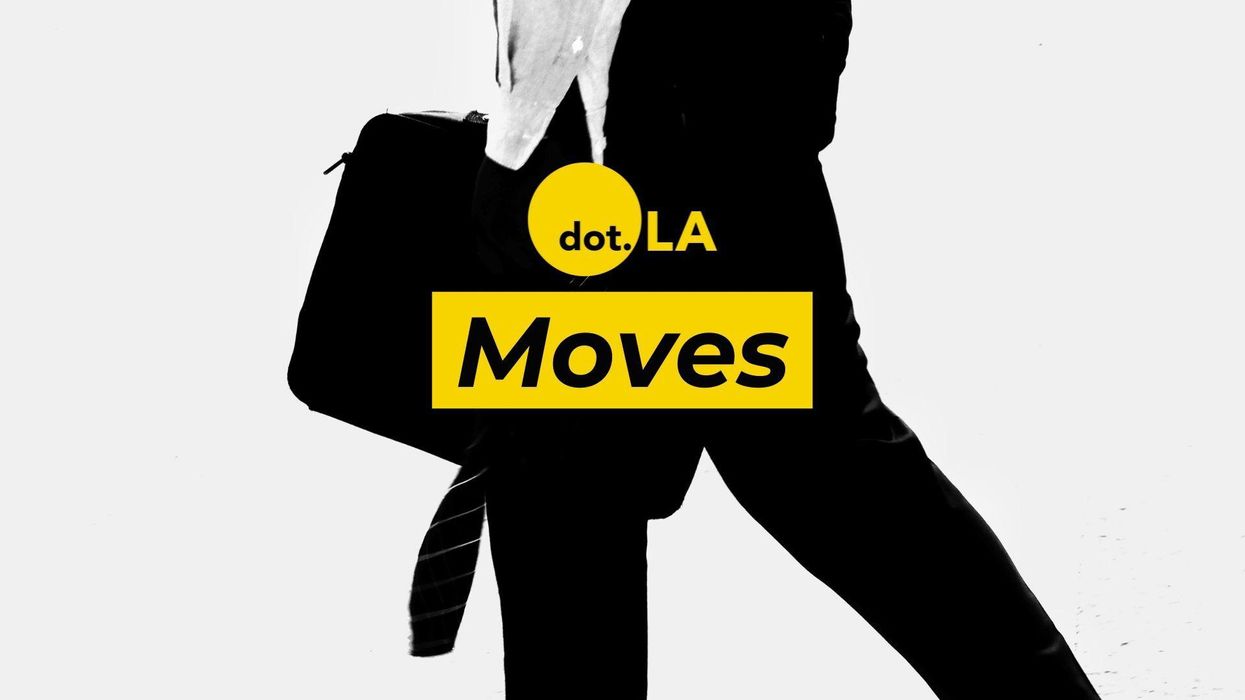 LA Tech 'Moves':
"Moves," our roundup of job changes in L.A. tech, is presented by Interchange.LA, dot.LA's recruiting and career platform connecting Southern California's most exciting companies with top tech talent. Create a free Interchange.LA profile here—and if you're looking for ways to supercharge your recruiting efforts, find out more about Interchange.LA's white-glove recruiting service by emailing Sharmineh O'Farrill Lewis (sharmineh@dot.la). Please send job changes and personnel moves to moves@dot.la.
***
LeaseLock, a lease insurance and financial technology provider for the rental housing industry named Janine Steiner Jovanovic as chief executive officer. Prior to this role, Steiner Jovanovic served as the former EVP of Asset Optimization at RealPage.
Esports platform PlayVS hired EverFi co-founder and seasoned business leader Jon Chapman as the company's chief executive officer.
Biotechnology company Visgenx appointed William Pedranti, J.D. as chief executive officer. Before joining, Mr. Pedranti was a partner with PENG Life Science Ventures.
Pressed Juicery, the leading cold-pressed juice and functional wellness brand welcomed Justin Nedelman as chief executive officer. His prior roles include chief real estate officer of FAT Brands Inc. and co-founder of Eureka! Restaurant Group.
Michael G. Vicari joined liquid biopsy company Nucleix as chief commercial officer. Vicari served as senior vice president of Sales at GRAIL, Inc.
Full-service performance marketing agency Allied Global Marketing promoted Erin Corbett to executive vice president of global partnership and marketing. Prior to joining Allied, Corbett's experience included senior marketing roles at Disney, Warner Bros. Studios, Harrah's Entertainment and Imagi Animation Studios.
Nuvve, a vehicle-to-grid technology company tapped student transportation and automotive sales and marketing executive David Bercik to lead the K-12 student transportation division.
From Your Site Articles
Related Articles Around the Web
Decerry Donato
Decerry Donato is a reporter at dot.LA. Prior to that, she was an editorial fellow at the company. Decerry received her bachelor's degree in literary journalism from the University of California, Irvine. She continues to write stories to inform the community about issues or events that take place in the L.A. area. On the weekends, she can be found hiking in the Angeles National forest or sifting through racks at your local thrift store.