delivery app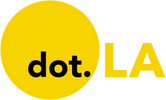 Get in the KNOW
on LA Startups & Tech
X
delivery app
Courtesy of Christina Stembel
From her one-bedroom apartment, Christina Stembel grew her local flower delivery service to a company that delivers nationwide.
On this episode of Behind Her Empire, the founder and CEO of Farmgirl Flowers discusses growing up in rural Indiana, overseeing a company without investors and finding creative solutions to obstacles.
Stembel's family wanted her to stay local to their farm, but she said she knew that wasn't the path for her. She left the farm after high school and eventually found herself working in hospitality in San Francisco. Seeing people in the city manage their own startups inspired her to consider her own business path, and she considered hundreds of ideas before landing on Farmgirl Flowers.

When it launched, the company offered just one daily bouquet. It has since grown to offer up to 40 arrangements at a time.
Stembel had no experience in the floral industry, and she soon discovered how difficult it could be to work with highly perishable products. Everything from heatwaves to shipping issues impacted the flowers, and she had to familiarize herself with potential roadblocks as she placed orders months in advance.
"I think it's really important especially for women to hear that they don't have to be the cliche story of, 'Oh, you're so lucky you turned your hobby into a business,'" she said. "You can be intentional about wanting to be an entrepreneur and start a business."
Stembel said she used to regret not going to college; investors often could not see past her lack of a degree. She had to pull from her own savings to fund the company, which is still completely bootstrapped.
Now, she said she values her experience having to foster her own intellectual curiosity and drive outside without the prompting of an academic institution, adding that perspective helped grow both her understanding of her industry and her creative approach to the business.
"I think we need to get out of this mindset that success equals funding," She said. "It was the most freeing moment that I've had since starting Farmgirl."
Hear more of the Behind Her Empire podcast. Subscribe on Stitcher, Apple Podcasts, Spotify, iHeart Radio or wherever you get your podcasts.
dot.LA editorial intern Kristin Snyder contributed to this post.
From Your Site Articles
Related Articles Around the Web
Ecommerce shipment tracking startup Route—which is based in the "Silicon Slopes" hotbed surrounding Salt Lake City but has a growing presence in Los Angeles—is now claiming unicorn status after raising $200 million in new funding at a $1.25 billion valuation.
Route co-founder and CEO Evan Walker told Forbes that a "London-based investment firm" led its latest funding round, while declining to name the firm due to a nondisclosure agreement. Other investors in the round included L.A.-based Riot Ventures, Madrona Venture Group and Eldridge. The new funding takes Route's total capital raised to $291 million, Forbes reported, with Walker noting that he remains "by far the biggest majority stockholder" in the company. (Disclosure: dot.LA co-founder and chairman Spencer Rascoff is an investor in Route.)
Though online sales aren't growing like they were at the height of coronavirus lockdown restrictions, Route has continued to benefit from the overall trend towards ecommerce. According to Forbes, its annual revenues more than doubled in 2021, to around $80 million.
Though Route's package-tracking app is free for consumers, the startup makes money by selling shipping, insurance and marketing software to online retailers. Founded in 2018, the company has attracted more than 11,000 merchant clients and tracked more than 175 million packages.
Of Route's roughly 450-person staff, approximately 40 are based out of its Santa Monica office. Walker said the firm is looking to ramp up its recruiting of tech talent on the West Coast, while a Route spokesperson told dot.LA that it "plans to grow pretty rapidly throughout this year across all departments."
Courtesy Kiwibot
In 2022, the food service industry will experience more labor challenges as restaurant and hospitality workers continue to leave in droves.
Fortunately, food technology has come a long way in developing robotics and automation in these last 18 months. Automated solutions in the kitchen will be well established by Q3 of 2022 and more vending style machines will appear in high-foot-traffic areas such as airports and schools, but also in the lobbies of highrise buildings. From pizza to ramen to salads and juices – all will become more accessible as these machines bring the food even closer to the consumer.
Delivery robots, including those from Serve and Kiwibot, will become the norm. Drones will take a slice of the pie as well – first in rural areas and then closer to cities. We will also see more collaboration in the "big sisters" of ghost kitchens instead of competing with each other. A few new players will emerge and one will take this industry to the next level.
Finally, the restaurant industry will still experience issues with the supply chain in 2022, but by Q3 pressure will ease considerably as goods get back on track.