grindr
Here are the latest updates on news affecting Los Angeles' startup and tech communities. Sign up for our newsletter and follow dot.LA on Twitter for more.
Today:
Trump could order ByteDance to divest of TikTok today, Bloomberg reports
HBCUvc and PledgeLA offer $5,000 grants to founders from HBCUs
HBCUvc and PledgeLA offer $5,000 grants to founders from HBCUs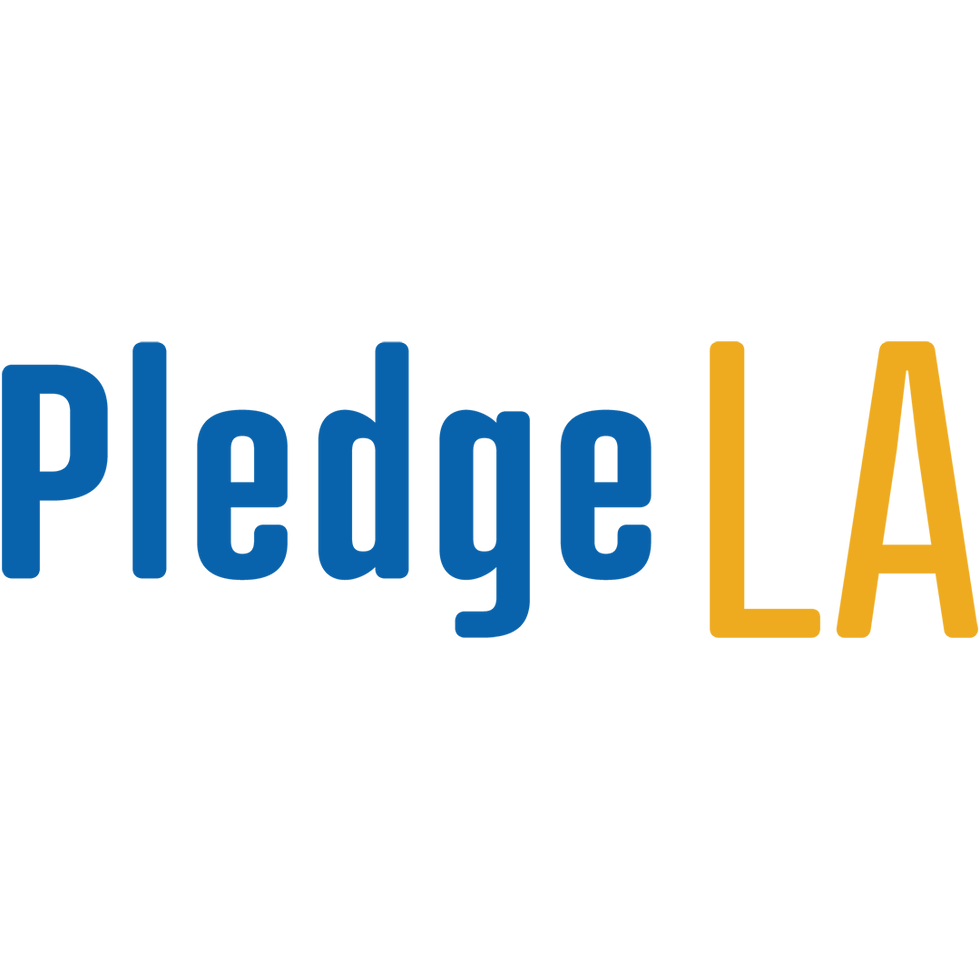 HBCUvu, a non-profit increasing racial diversity in venture capital, has partnered with PledgeLA to provide $5,000 grants to startup founders from historically Black colleges and universities. The program, dubbed the The Summer Lab Fund, is now accepting applications through August 6.
Supported by Crosscut Ventures, the fund will award equity-free grants to technology and tech-enabled startups founded by HBCU students and alumni. Selected startups will also receive mentorship and support from participating sponsors as well as access to HBCUvc and PlegeLA networks.
The funding opportunity, launched last week, is managed and operated by the current cohort of PledgeLA VC interns who were matched at firms across Los Angeles in a 10-week program.
PledgeLA is a cohort of tech companies and VC firms created by the Annenberg Foundation and the mayor of Los Angeles. Last week, the organization released results from its annual survey on diversity in tech companies across the city.
Current intern Evan Hamilton told dot.LA the plan is to establish the Lab Fund as an annual project. Although it only has three spots now, he said, if demand is high enough they will look to raise more funds.
"What I really hope for, as a result of this, is to encourage that pipeline of investors to go to HBCUs to find interesting entrepreneurial talents because as we've seen many times, most folks are in hoodies coming from Stanford," Hamilton said.
"Five thousand dollars is a nominal amount of money, but what it does is give someone that ability to say, 'I am an entrepreneur, I have been funded,'" Hamilton said. "It really doesn't take a lot to validate a lot of the thoughts, feelings and opinions that people have. If we're doing this correctly, we're going to help these companies grow, even the ones that aren't able to receive funding."
He said it hopes to dispel preconceived notions and encourage investors to look toward HBCUs for talent.
After applications close on August 6, interns will form an investment committee to present and review the interested companies, which come from industries including entertainment tech, retail, education services and sports. Winners of the fund will be announced August 14.
PledgeLA intern Liza Katsman hopes the thinking behind this initiative will one day extend beyond the HBCU ecosystem. She pointed out that entrepreneurs of different backgrounds - that had largely been excluded from tech companies - bring new perspectives and ideas that can turn into successful products or services.
"Diversity and inclusion is not just the right thing to do," Katsman said. "It's the smart thing to do."
dot.LA is a member of PledgeLA.
Trump and Microsoft Are Looking at TikTok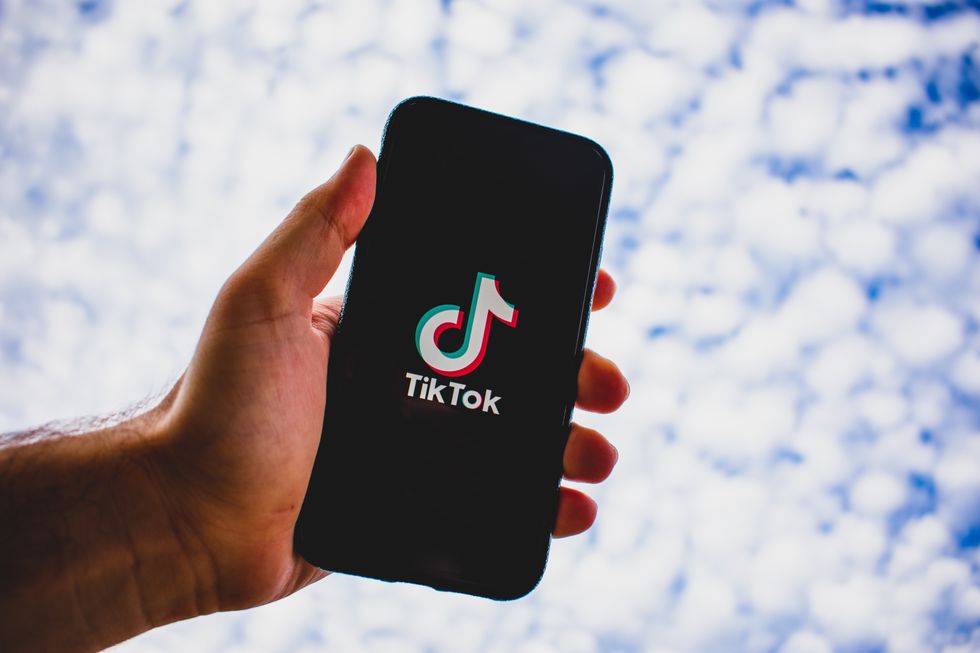 Amazon Tells Employees to Delete TikTok, Then Claims Directive Was Sent in Error
Microsoft is in talks to buy TikTok as President Donald Trump plans to ban it, various media reported Friday.
TikTok has come under increasing pressure from the administration that Chinese Internet company ByteDance is sharing data with Beijing and has threatened to ban it.

Bloomberg reported the Trump administration had planned to order ByteDance to divest of the Culver City-based company as early as Friday.
Microsoft could alter the question of ownership. It's unclear how advanced the talks are.

The White House could immediately be reached for comment.
But in an emailed statement a spokeswoman for TikTok said, "While we do not comment on rumors or speculation, we are confident in the long-term success of TikTok."
Trump's move would not come as a surprise. He told reporters on Friday: "We're looking at TikTok, we may be banning TikTok. We may be doing some other things. There's a couple of options."
Earlier this month, Trump suggested he would ban the app as punishment over China's handling of the coronavirus. Those comments came after Secretary of State Mike Pompeo told Fox News that the United States is considering whether to restrict TikTok and other social media apps amid concerns that information was being shared with China's communist government.
"We are taking this very seriously and we are certainly looking at it," Pompeo said.
In March, another Chinese company, Beijing Kunlun Tech sold the West Hollywood-based gay dating app Grindr for more than $600 million after the Committee on Foreign Investment in the United States forced it to divest.
Two months later, Beijing-based parent company ByteDance appointed Kevin Mayer, once widely considered Bob Iger's heir apparent at The Walt Disney company, to head TikTok in a move that would help distance itself from its Beijing parent company.
TikTok, has around 30 million active users and has increasingly become a favorite of advertisers to sell their products among the youth-oriented social media app.

An executive order that could enable federal regulators to punish social media companies for how they moderate content on their sites would have far-reaching impacts, especially on smaller companies with an online presence, including TikTok, Snap Inc. and Grindr, that lack the budgets to moderate every single message or post on their apps.
President Donald Trump threatened such a change via executive order after Twitter fact checked tweets that spread misinformation related to voting earlier this week. Rather than edit the tweet or block it, the social media company inserted a line that said "get the facts about mail-in ballots."
At the heart of the new executive order lies a complex 1996 law known as Section 230 of the Communications Decency Act that has been broadly interpreted by the courts over the years as shielding internet sites and apps from being financially liable for what user tweets, posts or generally publishes on their platforms.
It has also protected websites from being held liable for moderating content they see as obscene, violent or otherwise objectionable.
"Section 230 is one of the building blocks for free speech online," Emma Llanos, director of the free expression project at Center for Democracy & Technology, told dot.LA. "It has been absolutely essential to the creation of very large platforms and very small platforms, to the creation of all kinds of online communities, and to (enabling) different approaches to content moderation."
The section also gives people who operate those online services the legal certainty that they won't end up in court fighting about whether they appropriately took down a specific post out of the tens of thousands on their site, or if they've missed moderating something. "It gives some breathing room," Llanos said.
Rather than battle an endless number of lawsuits, such companies could either decide to not moderate content at all, or go out of business, experts say.
Santa Monica-based Snap Inc. has relied on Section 230 in numerous court cases, including one involving its speed filter where victims claimed that the company encouraged reckless driving by providing a speed filter that gauges and notes a driver's speed at the time of its use. Other cases have involved the use of Snapchats for harassment between users.
"At the core, those claims try to hold Snapchat accountable over how Snapchatters misuse their tools," said Eric Goldman, a professor at Santa Clara University School of Law and expert on Section 230. "A reduction of 230 will put Snapchat in a very precarious situation. What do they do if they can't rely on this legal immunity?"
Should such immunity change, Snapchat and relativity smaller companies like it — by far, the majority of social media companies that aren't Facebook or Google — could be forced from their industries under a hail of lawsuits, experts told dot.LA on Thursday.
"That's a very likely scenario for companies like Snapchat," Goldman said. "Snapchat can't police its premises well enough to prevent people from doing bad things. You can't have a Snapchat conversation where both sides of the conversation is reviewed by Snap employees before it's delivered a) that's a privacy violation and b) it's not instantaneous.
"What's Snapchat at that point, without any chatting?"
Snap Inc. declined to comment Thursday.
In another high-profile case, a man used the dating app Grindr to terrorize his ex-boyfriend, by creating fake profiles that impersonated him, with vulgar screen names and false information. The imposter directed hundreds of potential suitors to his ex's apartment or workplace on a daily basis.
West Hollywood-based Grindr was protected from financial liability in that case by Section 230, even if in the end, they could or should have done more to ensure the harassing content was flagged and removed, Goldman said.
Meanwhile, Culver City-based TikTok's use of Section 230 is more opaque because it's owned by Beijing-based technology firm ByteDance Ltd. It's unclear how much their leadership is swayed by the liability protections offered by Section 230 or by Chinese internet liability laws and cooperation with the Chinese government, said Eric Goldman, a professor at Santa Clara University School of Law and expert on Section 230.
A TikTok spokesperson did not respond to repeated requests Thursday for comment.
TikTok said last month in a blog post that it plans to open a "transparency center" in Los Angeles that would try to provide outside experts a view into how TikTok's teams moderate content on its platform and give insight into its moderation systems, processes and policies. The company also created a committee of outside experts to advise it on its content moderation.
Dan Schnur, a political strategist and professor, is a member of that advisory committee. He told dot.LA that the core of the outside group's efforts is to figure out how to protect young people from dangerous interactions online. Schnur emphasized that he does not speak for TikTok.
"Even though the president's executive order seems to be motivated by concerns about political speech, it appears that this would also greatly impact a platform's ability to monitor any types of conversation," Schnur said. "TikTok has devoted a great deal of time and attention to making sure that young people are not exposed to information that would compromise their safety. My personal worry is that if a social media platform didn't have the ability to label political content, it'd be even more difficult to protect children from potentially dangerous interactions online."
In mid-May, a coalition of child privacy rights groups filed a complaint against TikTok with the FTC, alleging that the platform is violating terms it previously agreed to when it was fined $5.7 million in early 2019 for violating the Children's Online Privacy Protection Act (COPPA). Numerous U.S. Congressmen on both sides of the aisle have called for an investigation, including 14 House Democrats who sent a letter to the FTC chairman on Thursday.
Sen. Ron Wyden, D-Oregon, who co-authored Section 230, said in a statement Thursday that President Trump's planned executive order is illegal and an effort to bully companies into giving Trump favorable treatment. He said eroding such protections will only make online content more likely to be false and dangerous. Section 230 also doesn't prevent internet companies from moderating offensive or false content, nor does it change the First Amendment of the Constitution.
"Trump is desperately trying to steal for himself the power of the courts and Congress to rewrite decades of settled law around Section 230," Wyden said. "All for the ability to spread unfiltered lies."
__
Reporter Sam Blake contributed to this story. Do you have a story that needs to be told? My DMs are open on Twitter @latams. You can also email me, or ask for my Signal.