grindr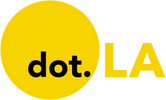 Get in the KNOW
on LA Startups & Tech
X
grindr
Ivan Radic/Flickr
Queer dating app Grindr is planning to go public by merging with a Singapore-based blank-check company in a deal that would value the company at roughly $2.1 billion.
West Hollywood-based Grindr said Monday that it has agreed to merge with Tiga Acquisition Corp., a special purpose acquisition company (SPAC) trading on the New York Stock Exchange. Grindr plans to raise at least $384 million from the transaction, with plans to use the funds to pay down debt and further grow its business.
Since launching in 2009, Grindr has grown to around 11 million monthly active users globally, roughly 80% of whom are under 35 years old. The app, which is free to download on iOS and Android devices, has emerged as the queer community's most popular answer to the Match Group-owned Tinder, which caters primarily to straight singles. Grindr does compete with other queer dating apps including HER, mainly used by lesbian women; Lex, for queer users; and Feeld, an app for polyamorous connections.
Grindr said it generated $147 million in revenue last year, a 30% increase from the year prior. That revenue growth was fueled by an increase in the number of users paying for the app's premium subscription, which totaled 723,000 at the end of 2021—up 31.5% year-on-year.
Grindr is pursuing a SPAC merger despite a sharp slowdown in SPAC deals amid heightened regulatory scrutiny, as well as a wider stock market correction that has pumped the brakes on IPO deal volume this year. Still, SPAC deals remain a quicker way for companies to list on public markets by side-stepping much of the regulatory red tape around traditional IPOs.
The app recently came under fire after a Wall Street Journal article exposed Grindr's years-long practice of selling users' precise location data to the highest bidder—a practice that runs the risk of outing some users' sexuality and compromising their safety. The company countered the report by claiming it had implemented new privacy policies to prevent the sharing of "precise location" data.
From Your Site Articles
Related Articles Around the Web
West Hollywood-based dating app Grindr has fallen victim to China's most recent internet crackdown.
According to Bloomberg, the popular gay dating app has been removed from Apple's App Store in China—with Grindr operators in the country taking it down in order to comply with China's Personal Information Protection Law, which went into effect at the end of 2021. The law limits personal information stored in the apps and requires that data exchanged between China and other regions be approved by the Chinese government.

Grindr is also no longer available on app markets run by Chinese mobile giants Tencent and Huawei and accessible via Android devices, Bloomberg reported. Google's Play Store, along with Google's search engine and other services, are not accessible in China due to the mainland's "Great Firewall."
The iOS version of the dating app disappeared from the App Store on Jan. 27; its removal coincides with China's plans to clamp down on online content ahead of the upcoming Winter Olympics in Beijing and the Chinese Lunar New Year. Last week, the Cyberspace Administration of China (CAC) announced a monthlong campaign targeting unlawful digital content including online rumors, child pornography and "ill natured" activities.
Though homosexuality is not technically illegal in China, there have been numerous reports of the state's intolerance toward the LGBTQ+ community, often amplified through its tech sector. In July 2021, Tencent removed dozens of university students' LGBTQ accounts from the popular social network WeChat. In 2018, social media site Sina Weibo pledged to remove gay-themed posts, while Chinese TV censors banned content depicting same-sex relationships in 2016.
Founded in Los Angeles in 2009, Grindr was acquired by Chinese tech firm Beijing Kunlun Tech in 2016. Kunlun sold the app to U.S.-based investors for more than $600 million in 2020, amid pressure from U.S. regulators due to security concerns.
Here are the latest updates on news affecting Los Angeles' startup and tech communities. Sign up for our newsletter and follow dot.LA on Twitter for more.
Today:
Trump could order ByteDance to divest of TikTok today, Bloomberg reports
HBCUvc and PledgeLA offer $5,000 grants to founders from HBCUs
HBCUvc and PledgeLA offer $5,000 grants to founders from HBCUs 
HBCUvu, a non-profit increasing racial diversity in venture capital, has partnered with PledgeLA to provide $5,000 grants to startup founders from historically Black colleges and universities. The program, dubbed the The Summer Lab Fund, is now accepting applications through August 6.
Supported by Crosscut Ventures, the fund will award equity-free grants to technology and tech-enabled startups founded by HBCU students and alumni. Selected startups will also receive mentorship and support from participating sponsors as well as access to HBCUvc and PlegeLA networks.
The funding opportunity, launched last week, is managed and operated by the current cohort of PledgeLA VC interns who were matched at firms across Los Angeles in a 10-week program.
PledgeLA is a cohort of tech companies and VC firms created by the Annenberg Foundation and the mayor of Los Angeles. Last week, the organization released results from its annual survey on diversity in tech companies across the city.
Current intern Evan Hamilton told dot.LA the plan is to establish the Lab Fund as an annual project. Although it only has three spots now, he said, if demand is high enough they will look to raise more funds.
"What I really hope for, as a result of this, is to encourage that pipeline of investors to go to HBCUs to find interesting entrepreneurial talents because as we've seen many times, most folks are in hoodies coming from Stanford," Hamilton said.
"Five thousand dollars is a nominal amount of money, but what it does is give someone that ability to say, 'I am an entrepreneur, I have been funded,'" Hamilton said. "It really doesn't take a lot to validate a lot of the thoughts, feelings and opinions that people have. If we're doing this correctly, we're going to help these companies grow, even the ones that aren't able to receive funding."
He said it hopes to dispel preconceived notions and encourage investors to look toward HBCUs for talent.
After applications close on August 6, interns will form an investment committee to present and review the interested companies, which come from industries including entertainment tech, retail, education services and sports. Winners of the fund will be announced August 14.
PledgeLA intern Liza Katsman hopes the thinking behind this initiative will one day extend beyond the HBCU ecosystem. She pointed out that entrepreneurs of different backgrounds - that had largely been excluded from tech companies - bring new perspectives and ideas that can turn into successful products or services.
"Diversity and inclusion is not just the right thing to do," Katsman said. "It's the smart thing to do."
dot.LA is a member of PledgeLA.
Trump and Microsoft Are Looking at TikTok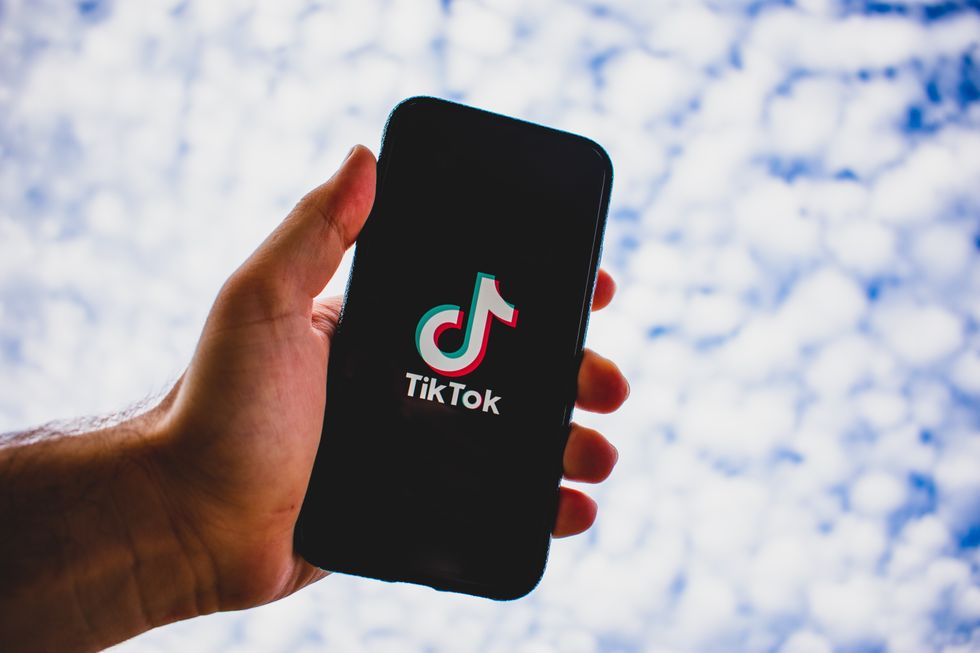 Amazon Tells Employees to Delete TikTok, Then Claims Directive Was Sent in Error
Microsoft is in talks to buy TikTok as President Donald Trump plans to ban it, various media reported Friday.
TikTok has come under increasing pressure from the administration that Chinese Internet company ByteDance is sharing data with Beijing and has threatened to ban it.

Bloomberg reported the Trump administration had planned to order ByteDance to divest of the Culver City-based company as early as Friday.
Microsoft could alter the question of ownership. It's unclear how advanced the talks are.

The White House could immediately be reached for comment.
But in an emailed statement a spokeswoman for TikTok said, "While we do not comment on rumors or speculation, we are confident in the long-term success of TikTok."
Trump's move would not come as a surprise. He told reporters on Friday: "We're looking at TikTok, we may be banning TikTok. We may be doing some other things. There's a couple of options."
Earlier this month, Trump suggested he would ban the app as punishment over China's handling of the coronavirus. Those comments came after Secretary of State Mike Pompeo told Fox News that the United States is considering whether to restrict TikTok and other social media apps amid concerns that information was being shared with China's communist government.
"We are taking this very seriously and we are certainly looking at it," Pompeo said.
In March, another Chinese company, Beijing Kunlun Tech sold the West Hollywood-based gay dating app Grindr for more than $600 million after the Committee on Foreign Investment in the United States forced it to divest.
Two months later, Beijing-based parent company ByteDance appointed Kevin Mayer, once widely considered Bob Iger's heir apparent at The Walt Disney company, to head TikTok in a move that would help distance itself from its Beijing parent company.
TikTok, has around 30 million active users and has increasingly become a favorite of advertisers to sell their products among the youth-oriented social media app.