kiira health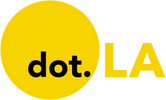 Get in the KNOW
on LA Startups & Tech
X
kiira health
Photo courtesy of Kiira Health
Though the pandemic has fueled telehealth adoption among doctors and hospitals, one local digital health care startup is making its first foray into the world of in-person care.
Kiira Health, a Los Angeles-based women's telehealth platform, announced on Friday that it is opening its first brick-and-mortar clinic in June in the Melrose section of West Hollywood. Founded in 2018 as a virtual health care service for college students, the company has expanded to 45 states during the pandemic, as COVID-19 kept students off of campuses and unable to receive in-person care from university health care providers.
"It's not [about] one versus the other, like telemedicine versus in-person [care]; I think it is about collaboration," Crystal Adesanya, Kiira Health's founder and CEO, told dot.LA. "I think it's about multiple choices, multiple methods of delivering care [and] how people want to receive it."
Demand for telehealth services has risen sharply during the pandemic, with remote health care allowing providers and insurers to reduce costs and increase access (for some, at least). Still, in-person care continues to be necessary for certain check-ups and procedures.
"Telehealth might be an appropriate clinical tool for some clinical scenarios, [but] it might not be for others," according to Dr. Alejandra Casillas, an assistant professor of medicine in residence at UCLA. "I don't think we put all our eggs in one basket like [telehealth is] the end-all, be-all."
Adesanya's idea for Kiira Health was influenced by her experiences after moving from Nigeria to the U.S. for college in 2009. She found herself having to navigate a foreign and complex health care system, eventually relying on Google searches and self-medication to treat an abdominal issue she was having. She quickly ended up in the hospital needing emergency surgery.
"College is really a pivotal point in the young person's life," Adesanya recalled. "For me, that was the time when I was being sexually active, being away from home for the first time, exploring new things [and] navigating health care."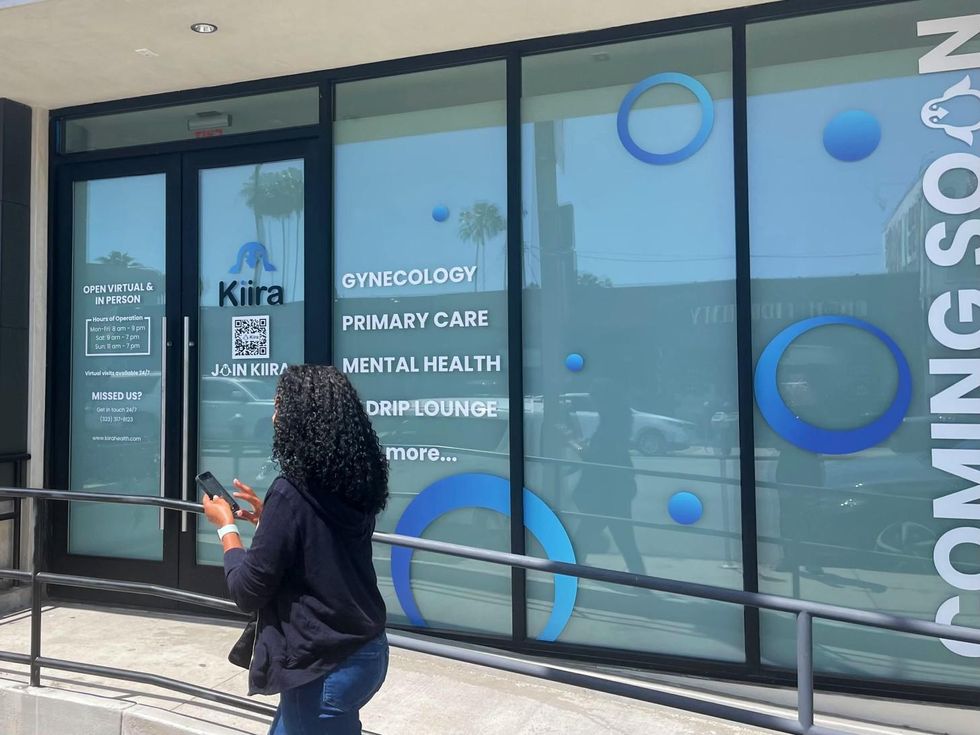 Kiira's in-person clinic in Melrose.Photo courtesy of Kiira Health
Kiira's Melrose clinic will administer primary care, gynecology and mental health services. According to the company, 85% of its staff are Black or brown; Adesanya said the goal is to employ clinicians that are "culturally competent" and have an understanding of their patients' lifestyles, diets and the viewpoints that shape their care.
"It [is] very common among young people not feeling comfortable in their health care—especially people of color not seeing providers who represent them and can deliver care," she noted.
The startup raised $4 million in seed funding in December led by Forum Ventures and 500 Global. Kiira is supplementing its Melrose location with a mobile health clinic that will travel to neighborhoods with little access to transportation or health care, with the goal of treating patients as early as possible.
"How can you introduce positive health experiences to young people and young women to help with making them feel comfortable seeking care?" Adesanya asked. "The idea is that you can work with them for the rest of their life cycles and improve their outcomes and reduce maternal mortality and things like that. These are things that women of color face later in life."
From Your Site Articles
Related Articles Around the Web