Viral Fame Pays Off — Coachella Has Become A Gold Mine for Influencers
Kristin Snyder
Kristin Snyder is dot.LA's 2022/23 Editorial Fellow. She previously interned with Tiger Oak Media and led the arts section for UCLA's Daily Bruin.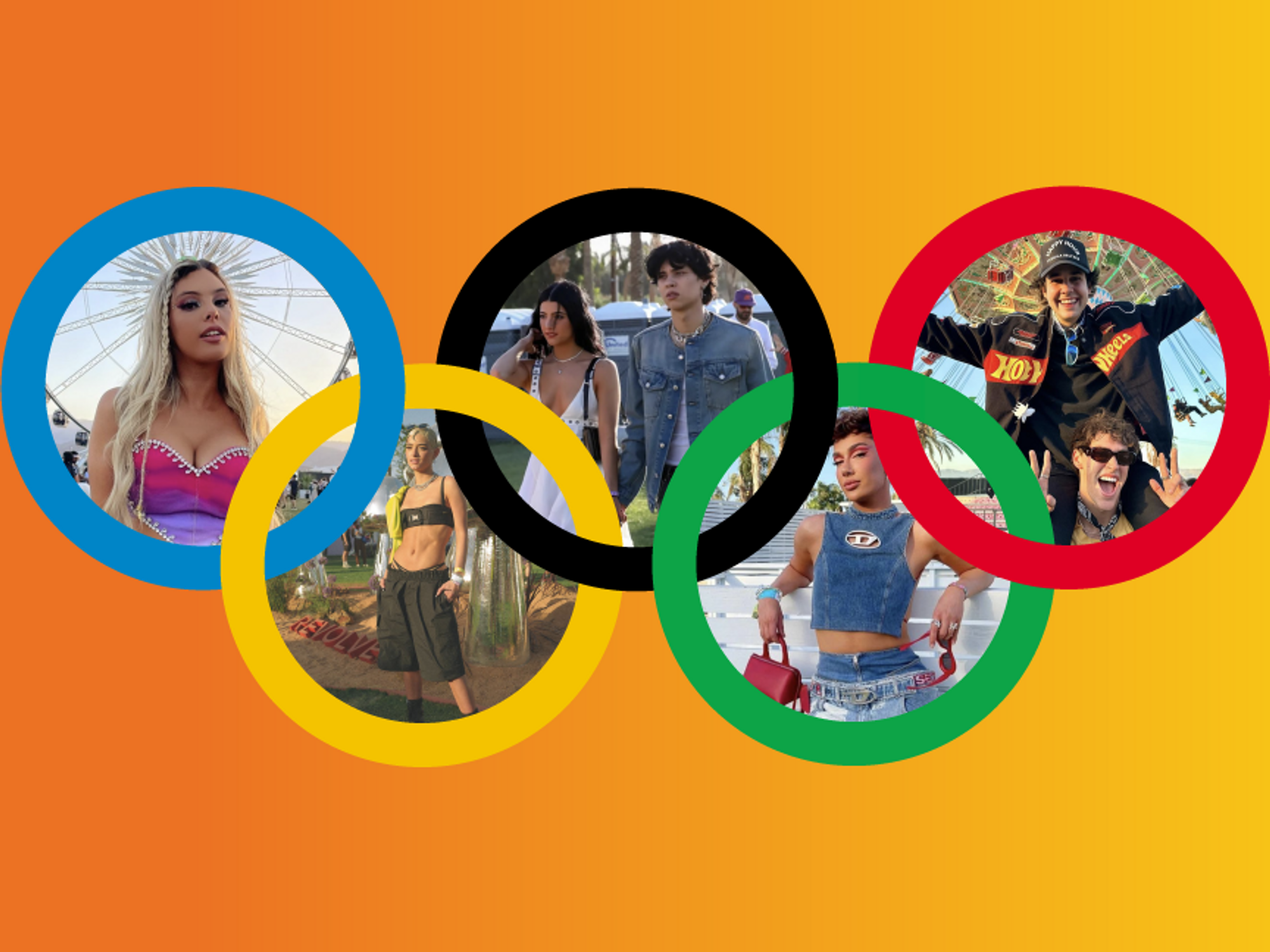 Evan Xie
If someone attends Coachella and doesn't make a TikTok about it, did they even go? Scrolling through any social media feed over the past few days, it seems like the answer is a firm "no." Instead, people document everything from the food they ate to the cowboy boots they wore. The is even a genre of video dedicated to complaining about Coachella.
On TikTok, videos tagged #Coachella2023 have already amassed over 1.6 billion views—already up from #Coachella2022, which had 1.5 billion views and the second weekend has yet to begin. On Instagram, the hashtag has almost 37,000 posts. Sure, some of the content is posted by people attending the festival for fun. But a quick scroll through either platform shows that influencers have created the vast majority of the posts.
---
Content isn't even limited to the two festival weekends. In the months leading up to Coachella, people share survival tips and outfit inspiration. And, afterward, the outfits reviews judge who captured the current trends and who fell flat.
This flood of content has led many to deride the influencers swarming Coachella. Critics say that the focus on fashion has ruined the festival and that influencers ushered in this change. A recent video by the singer Loren Grey, who rose to fame through TikTok, only confirmed these issues. Grey dubs Coachella "the influencer Olmpyics" despite the fact that many don't even attend the festival. Instead, she says they film outfit and lifestyle content from the desert to make it look like they were in the thick of things.
So how did Coachella transform from a music-centric event to a TikTok content farm?
The influencers aren't entirely to blame. Instead, people should point fingers at the brands Coachella works with to sponsor the festival. Brands like Neutrogena, H&M and Casetify—three of this year's sponsors—all workwithinfluencers to produce content from the festival and promote their products.
But the biggest player in Coachella's influencers world is Revolve. Since 2015, the fashion company has produced the Revolve Festival concurrently with the first festival weekend, where they invite social media influencers and celebrities to network while watching trending artists perform. And, though influencers made Coachella content prior to Revolve Festival, the new event was a clear turning point in how brands could benefit from social media stars.
Revolve also works with influencer marketing agencies to gift clothes to attendees prior to Coachella. Evidently, the strategy works—back in 2018, the company said sales from the Monday before the festival were higher than Cyber Monday. The music festival has only become more crucial for the brand's sales since then, with Revolve likening the festival to a retail Superbowl.
But it's hardly just Revolve that's capitalizing on the festival. Last year, one influencer said she earned $2,000 per Instagram post featuring Coachella content. Another influencer was paid $2,500 for three Instagram stories and a Reel in addition to a free ticket compliments of one of the brands she partnered with.
The reliance on influencer marketing during the festival is just a reflection of a wider focus on social media marketing. In recent years, brands are leaning even further into the presumed authenticity of micro-influencers who attend the festival. Which of course, means more content from more people.
So as annoying as some people find the unending stream of content, it's time to accept that Coachella has long been a networking event for those whose livelihood depends on creating a glut of "get ready with me" videos.
Kristin Snyder
Kristin Snyder is dot.LA's 2022/23 Editorial Fellow. She previously interned with Tiger Oak Media and led the arts section for UCLA's Daily Bruin.
https://twitter.com/ksnyder_db