ready set food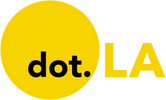 Get in the KNOW
on LA Startups & Tech
X
ready set food
Despite a venture funding slowdown that has not spared the health care and biotech sectors, one Los Angeles fund is looking to back its next crop of seed-stage health startups.
Wavemaker 360 Health, the Pasadena-based early-stage health care VC firm, announced on Thursday that it has closed its $64 million second fund—a haul nearly four times the size of its $17 million first fund, albeit smaller than the $100 million maximum target it set for itself two years ago. The new vehicle will look to invest in 40 to 50 early-stage startups mostly in the U.S. and across the health care spectrum, from digital health and pharma to medical devices and artificial intelligence.
"The health care industry might not be recession-proof—but the health care industry is about as recession-resistant as it gets," Wavemaker general partner Jay Goss told dot.LA. "Human beings are always going to need health care. We have more and more health care products and services than ever before, and we have an aging population in this country."
The new fund will initially invest up to $1 million in each startup and add more over time, Goss said. Wavemaker has already deployed capital from the second fund to 15 startups; one of them, Seattle-based remote patient monitoring platform Alertive Healthcare, has already rewarded Wavemaker with an exit via its acquisition by Carbon Health last year.
The VC firm raised the $64 million fund from around 300 limited partners (LPs)—nearly quadrupling the 80 investors who contributed to Wavemaker's first fund, which closed in 2019. Those LPs include health care organizations like the Long Beach-based SCAN Foundation, a charity dedicated to improving care for older adults, as well as industry executives and physicians. Goss described Wavemaker's investors as the fund's "secret weapon," since they provide its portfolio startups with access to key connections at hospitals, insurance companies and other industry groups.
"It's harder to get those first three or four or five commercial successes under your belt as a health care entrepreneur," Goss said. "So we have so much ability to help these startups by virtue of who our limited partners are. We flex that muscle all over the health care industry."
Wavemaker, which launched in 2018, now has more than $85 million in assets under management across its two funds. The firm has invested in around 45 startups to date including Ready, Set, Food!, an L.A.-based food allergy startup that received a $350,000 investment from Mark Cuban on "Shark Tank" in 2020.
From Your Site Articles
Related Articles Around the Web
Ready, Set, Food! CEO and co-founder Daniel Zakowski says it's "the right time for allergy prevention."

His Encino-based startup closed a $3.5 million seed round this week on the heels of new guidance that parents introduce their children to allergenic foods when they're just four months old.
Ready, Set, Food! sells a line of powdered formulas blended with common allergens like nuts, milk and eggs.
In November, a group of medical organizations focused on allergy research published the new guidelines. That's a big shift from the previous advice; ten to 15 years ago, experts were recommending parents wait three years before feeding children small amounts of peanuts.
Zakowski knew the guidelines were coming. A month before they were released, his company inked a partnership with Wisconsin's Advocate Aurora Health to teach parents about exposing their children to allergy-prone foods at a young age.
Over the last year, the consumer brand has expanded into an educational resource for large healthcare providers, making "investors more interested in the category," Zakowski said.
The momentum helped the startup raise the additional funding, and bring in a new lead investor, healthcare provider Edward-Elmhurst Health.
"We were educating from day one, but we had to convince them that we were telling the truth based on the clinical trials out there," Zakowski said. "The guidelines just make it much, much easier."
One in 13 babies develops a food allergy each year, according to data from the nonprofit Food and Allergy Research Education.
Ready, Set, Food isn't the only company selling formula blended with allergy-causing foods, but, Zakowski said, "none other actually follow the dosing from the clinical trials."
The concept behind his brand helped his startup land an investment from Mark Cuban after pitching on Shark Tank in January of 2020. The corporate venture arm of food giant Danone also chipped in.
Both returned as investors for this week's seed round and Zakowski said he plans to close a Series A early next year, and consumers can expect a new line of snack foods by the end of this year.
The startup is currently rolling out an educational program with the Mayo Clinic and preparing another with Providence Health.
"We don't say everyone needs to use Ready, Set, Food," said Zakowski, "but every single parent needs to do early allergen interaction and needs to do it for a sustained period of time in order to prevent food allergies."
The goal is to encourage more pediatricians to talk about the recommendations with parents. They'll each get a coupon for Ready, Set, Food, too.
From Your Site Articles
Related Articles Around the Web
The makers of baby food intended to prevent food allergies got a boost this week with a $3 million raise led by Danone Manifesto Ventures.
The Los Angeles-based Ready, Set, Food has raised $5.75 million in total and is also backed by high-profile Shark Tank star Mark Cuban and AF Ventures.
The idea of a formula designed to prevent food allergies first came to CEO and co-founder Daniel Zakowski and his brother-in-law three years ago when his nephew suffered an allergic reaction to peanut butter.
Ready, Set, Food!'s co-founder and CEO Daniel Zakowski
"My brother-in-law's a doctor, and was doing a lot of research on what he needed to know about his food allergies and it seemed like recently there have been a number of clinical trials released that show you could prevent up to 80% of food allergies before they start," said Zakowski.
His prevention efforts included giving young children small amounts of peanuts, eggs or milk. Most children don't begin eating those foods until they grow older. The formula is intended to introduce babies as young as four months old to these foods, and prevent them from developing food allergies.
"The opportunity is to prevent 200,000 babies every year from getting severe food allergies, but also it's quite hard for parents to do this from home," said Zakowski.
If a baby begins taking the formula at fourth months, two to three times a week for three to six months, it can significantly help food allergies from developing, he said.

Ready, Set, Food!'s formula costs $29 per month when committing to a 6 month plan. You can also buy a one-month supply of formula for $60 on Amazon.

Zakowski said Cuban's investment helps bring visibility to the issue of food allergies. Cuban says he constantly worries for his daughter who has to always carry an EpiPen because she suffers reactions to severe food allergies.
"Food allergies are a growing problem across the world. I'm excited to partner with Ready, Set, Food! to start to reverse this growing epidemic and make families' lives better," said Cuban in a press release.
Although most of the research used to create the formula won't do much to help adults with their allergies, Ready, Set, Food! But the company says it hopes to continue developing products to help prevent all types of food allergies.
An earlier version of this story incorrectly identified the amount raised and referred to an earlier round.
From Your Site Articles
Related Articles Around the Web