Bird Reportedly Explores Going Public via SPAC
Rachel Uranga
Rachel Uranga covers the intersection of business, technology and culture. She is a former Mexico-based market correspondent at Reuters and has worked for several Southern California news outlets, including the Los Angeles Business Journal and the Los Angeles Daily News. She has covered everything from IPOs to immigration. Uranga is a graduate of the Columbia School of Journalism and California State University Northridge. A Los Angeles native, she lives with her husband, son and their felines.
Nov 16 2020
Bird Rides is looking to go public via a blank-check company, Bloomberg reported Monday. The Santa Monica-based e-scooter unicorn is working with Credit Suisse Group and is in early-stage discussion on a deal with a special acquisition company or SPAC, the news outlet said citing sources close to the matter. Those sources said there is no guarantee a deal will go through.
But, the move could provide a lifeline for venture-backed Bird, which is still not profitable and has been trying to slim down during the pandemic. dot.LA reported last month that the company is looking to offload its headquarters and that Fidelity Investments marked down the company's value by 17% since the beginning of the year.
Credit Suisse declined to comment but Bird released a statement to Bloomberg playing down the report.
"We have no plans to go public this year and remain dedicated to partnering deeply with the cities and neighborhoods we serve during this significant time of need —providing free rides to front line health care workers and discounted rides to community members — and building a sustainable business that is complementary to public transit while continuing our path to profitability."
Bird became the fastest company in history to reach unicorn status in 2018. Shortly after that, it achieved a $2 billion valuation in less than a year. But in March, it abruptly laid off 406 employees via a Zoom call that former employees described as dystopian. Headquarters was particularly hard hit, with the layoffs reducing the staff by more than half.
SPACS have become a popular way to go public this year, providing a quick route to Wall Street without the typical underwriters. But the recent decline of electric car maker Nikola has raised questions about projections companies make as they go out for a SPAC.
From Your Site Articles
Related Articles Around the Web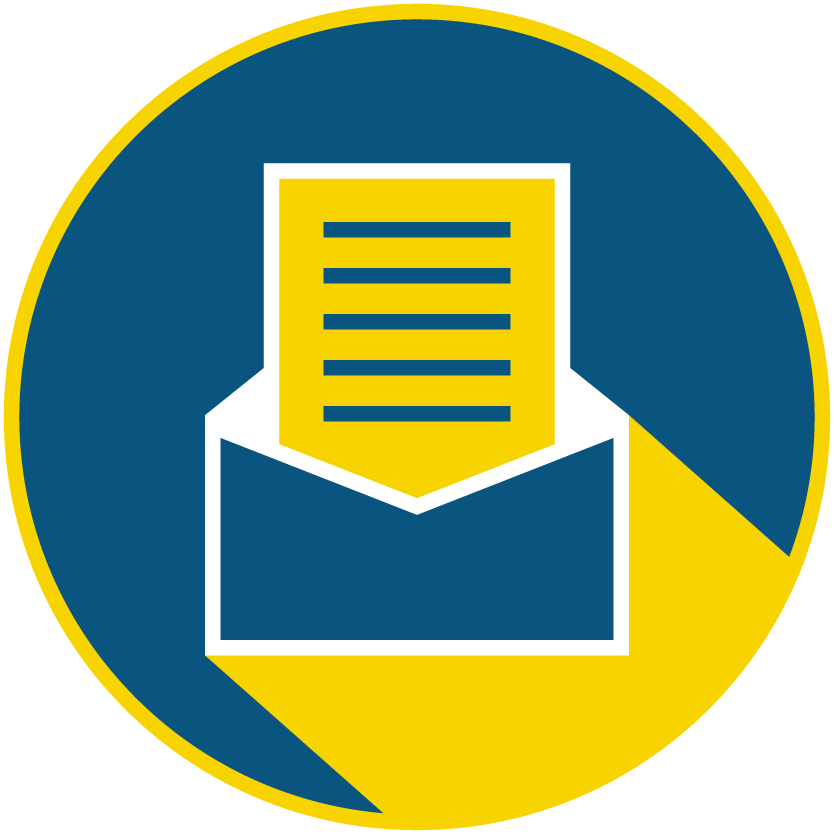 Subscribe to our newsletter to catch every headline.
TikTok competitor Triller is in advanced talks with at least three blank-check companies to go public at a valuation between $3 billion and $6 billion, according to sources familiar with the matter.
That range is broad because the L.A.-based viral video app is seeking to acquire one of its strategic partners, a U.S. subsidiary of a foreign-listed company, before merging with a special purpose acquisition company or SPAC, those sources said. The target company is a tech business that Triller already works with to help monetize its app. If that acquisition goes through, one source said, Triller's revenues would increase from around $100 million to $300 million, and its valuation could be on the higher end of the reported range.
<p>Triller livestreamed this past weekend's eight-round showdown between Mike Tyson and Roy Jones Jr. at the Staples Center in collaboration with Fite.TV. The event exceeded revenue expectations and convinced company insiders that Triller had enough momentum to make a successful run on Wall Street. </p><p>Since April, Triller has been working with bicoastal boutique investment banking firm Farvahar Partners to pursue a $250 million fundraise at a valuation of $1.25 billion. Triller has raised over half that amount, one source said.</p><p class="shortcode-media shortcode-media-rebelmouse-proxy-image"> <img type="lazy-image" data-runner-src="https://assets.rebelmouse.io/eyJhbGciOiJIUzI1NiIsInR5cCI6IkpXVCJ9.eyJpbWFnZSI6Imh0dHBzOi8vbWVkaWEucmJsLm1zL2ltYWdlP3U9JTJGd3AtY29udGVudCUyRnVwbG9hZHMlMkYyMDIwJTJGMDglMkZ0eXNvbi1qb25lcy10cmlsbGVyLXBvc3Rlci1Db3B5LTgwMC5qcGcmaG89aHR0cHMlM0ElMkYlMkZjZG4td2JuLmItY2RuLm5ldCZzPTc4NiZoPTU0Njg3ZjRhZjk5Zjk4ZWI5YTY5NjdmNzUzYTFkMWZiMjQ4MTExNTYwMzA1MGM4NWUwYWFmYTY5OWRjM2NhMjYmc2l6ZT05ODB4JmM9MTYxODUyMzYxMCIsImV4cGlyZXNfYXQiOjE2Mjk1NjI0NDR9.MPLwNFTbCnN8PHeOfMigNX7F1Ukk-d-upBXWbHyKnp4/img.jpg" id="d7eae" class="rm-shortcode" data-rm-shortcode-id="75fe55fd7e824a4d13b627c8ad8d5960" /> </p><p>But over the summer, several SPACs expressed interest in Triller, as rival TikTok faced a potential shutdown by the Trump administration. When TikTok's parent company ByteDance revealed it sought a $60 billion valuation for the acquisition of its subsidiary – and reputable companies like Oracle, Walmart and Microsoft still wanted to buy it – the interest intensified, one source said. (The deadline for a TikTok sale has been extended to Dec. 4.)<br/></p><p>Farvahar Partners brought in M. Klein & Company, another boutique investment banking firm, to be a co-advisor because of its expertise with SPACs. M. Klein's majority partner, Michael Klein, also directs Churchill Corp, a SPAC, but Churchill is not one of the SPACs that Triller is currently considering, the people said. </p><p>SPACs <a data-linked-post="2648465322" href="https://dot.la/supernova-spac-2648465322.html" target="_blank">are empty-shell companies</a> that raise money to go public with the intention of eventually merging with a private company. To those private companies, going public via a SPAC typically offers a simpler and cheaper route to the public markets than an IPO. SPACs have grown particularly popular this year following several high-profile and successful SPAC mergers, such as DraftKings and Virgin Galactic. </p><p>Founded in 2015 and acquired by Proxima Media in 2019, Triller told dot.LA it currently has around 18 million daily active users and 65 million monthly active users. The company recently faced <a href="https://www.businessinsider.com/some-former-triller-employees-wary-of-monthly-active-user-count-2020-9" rel="noopener noreferrer" target="_blank">accusations from former employees</a> that it has inflated its user numbers, but the company denies those allegations. Either way, its numbers are a sliver of TikTok's estimated 800 million monthly active users.</p><p>Prior to Triller's current funding round, the company had raised rounds of $50 million and $28 million. In total, the company says it has raised around $225 million. </p><p>---</p><p><em>Sam Blake primarily covers media and entertainment for dot.LA. Find him on Twitter @hisamblake and email him at samblake@dot.LA</em><br/></p>
From Your Site Articles
Related Articles Around the Web
<ul class="ee-ul"><li>Fidelity Seeking to Unload Bird Shares at a Loss</li><li>Warner Bros.' 2021 Films Will Be Released in Theaters, HBO Max Simultaneously</li><li>Plug-In South LA Opens New Accelerator Cohort for 2021</li></ul><ul class="ee-ul"></ul>
Fidelity Reportedly Seeks To Unload Bird Shares at a Loss 
<img lazy-loadable="true" src="https://assets.rebelmouse.io/eyJhbGciOiJIUzI1NiIsInR5cCI6IkpXVCJ9.eyJpbWFnZSI6Imh0dHBzOi8vYXNzZXRzLnJibC5tcy8yMjkwMTI2OC9vcmlnaW4uanBnIiwiZXhwaXJlc19hdCI6MTYyOTc0NTgyM30.2gHsdIxx6hnX0sV0Evq4Xdc-UsOWfaDn5sxhMhUWVoQ/img.jpg?width=980" id="e3f93" class="rm-shortcode" data-rm-shortcode-id="7034229cee2777d3a9f7e45313d88a5b" data-rm-shortcode-name="rebelmouse-image" />Escooter Unicorn Bird Seeks to Unload Santa Monica HQupload.wikimedia.org<p>Fidelity Investments is attempting to unload some of its shares in Bird Rides Inc. at a loss, <a href="https://www.businessinsider.com/bird-investor-fidelity-selling-stake-scooter-2020-12?r=US&amp;IR=T" target="_blank">according to a report</a> published Wednesday night by Business Insider.</p><p>The move comes <a href="https://dot.la/bird-scooter-2648232688.html" target="_self">after dot.LA reported in October</a> that the mutual fund giant has marked down the value of its Bird investment by 17% since the beginning of the year.</p><hr><p>As a private company, Bird does not have to share its financials. Nor do the venture funds that hold most of its shares. However, Fidelity is required to account for shares at their fair market value so it provides a rare glimpse into the company's health.</p><p>But a source close to the matter said the sale should not be seen as any indication of Bird's financial performance. The shares represent less than ten percent of Fidelity's position and the intended sale is the result of a new portfolio manager taking over who does not want to invest in pre-IPO companies, the source said. </p><p>Neither Bird nor Fidelity would respond to dot.LA's request for comment.</p><p>Bird <a href="https://www.inc.com/magazine/201902/will-yakowicz/bird-electric-scooter-travis-vanderzanden-2018-company-of-the-year.html" target="_blank" rel="noopener noreferrer">became the fastest company in history</a> to reach unicorn status in 2018 and achieved a $2 billion valuation less than a year later. But as the pandemic hit, it abruptly laid off 406 employees <a href="https://dot.la/bird-layoffs-meeting-story-2645612465.html" target="_self">via a Zoom call</a> and was forced to remove its fleet from city streets just as it was gearing up for its normally lucrative summer season. </p><p>dot.LA reported in October the company <a href="https://pbs.twimg.com/media/EjstMVqVoAAWd7f.jpg" target="_blank" rel="noopener noreferrer">put its Santa Monica offices up for sublease</a> less than a year after completing a costly renovation.</p><p>Bird has maintained <a href="https://www.bird.co/blog/empty-streets-effect-pandemic-unexpected-lesson-life-after-cars/" target="_blank" rel="noopener noreferrer">the pandemic has been a positive</a> as riders prefer scooters over crowded buses and subways. <a href="https://www.bird.co/blog/scooter-riders-making-comeback-riding-longer-than-ever/" target="_blank" rel="noopener noreferrer">It says it is seeing riders take longer trips</a> than they did before the pandemic. </p><p>Last month, <a href="https://dot.la/bird-ipo-2648944903.html" target="_self">Bloomberg reported</a> Bird is looking to go public via a blank-check company. Bird said it had no plans to go public "this year," which did not exactly rule out a SPAC sometime in the near future. </p>
​Plug-In South LA Opens New Accelerator Cohort for 2021
<img lazy-loadable="true" src="https://dot.la/media-library/eyJhbGciOiJIUzI1NiIsInR5cCI6IkpXVCJ9.eyJpbWFnZSI6Imh0dHBzOi8vYXNzZXRzLnJibC5tcy8yNDg2MzAxMS9vcmlnaW4uanBnIiwiZXhwaXJlc19hdCI6MTY1MTg0MTM1Mn0.QPKaMFTusp_uKe5Td0K77QKhp7KXUY6_An5edQ588VM/image.jpg?width=980" id="460a2" class="rm-shortcode" data-rm-shortcode-id="c53839f0b8ac6658fd10bb2da6ea53f8" data-rm-shortcode-name="rebelmouse-image" /><p>Plug In South LA's Accelerator Program is returning in 2021. The outfit is looking for 10 Black and Latinx founders who have proof of product-market fit and traction. The organization, founded in 2015 by Derek Smith, aims to build a network for Black and Latinx founders in South Los Angeles.<br></p><p>Last year was the inaugural accelerator program funded by Verizon, Silicon Valley Bank and Nike. The 2019 cohort hosted five startups including Spooler, a tech-based clothing design startup that credits the program with helping to increase revenue two fold since March. During the program, the company received a contract to launch a Sesame Street active wear product line. </p><p>The last day to <a href="http://pluginsouthla.com/accelerator" target="_blank">apply for the program</a> is Dec. 9 </p>

<img lazy-loadable="true" src="https://assets.rebelmouse.io/eyJhbGciOiJIUzI1NiIsInR5cCI6IkpXVCJ9.eyJpbWFnZSI6Imh0dHBzOi8vYXNzZXRzLnJibC5tcy8yNDg2MjExNC9vcmlnaW4uanBnIiwiZXhwaXJlc19hdCI6MTY0OTIxNDkxOH0.FwzW9fKpwLHUKmfN1M_4n9ykkmivNCJrCQY1PVsRfnc/img.jpg?width=980" id="ed317" class="rm-shortcode" data-rm-shortcode-id="3f71ea48568bd35ba9ec4b3bb5bf7eff" data-rm-shortcode-name="rebelmouse-image" /><p>Warner Bros. will be streaming all its 2021 theatrical releases on HBO Max in a blow to already struggling theater chains as the pandemic continues to reshape Hollywood.</p><p>The AT&amp;T-owned studio's 17-film slate, including "Godzilla vs. Kong," "Mortal Kombat," "The Suicide Squad" and "Matrix 4," will be available on the streaming platform exclusively for one month, starting when they are released in theaters and then will disappear from the platform.The move comes shortly after the company announced it would bring its expected blockbuster "Wonder Woman 1984" directly to HBO Max.<br></p><hr><p>"We're living in unprecedented times which call for creative solutions, including this new initiative for the Warner Bros. Pictures Group," said Ann Sarnoff, chair and CEO of WarnerMedia Studios and Networks Group, in a statement released on Thursday. "No one wants films back on the big screen more than we do. We know new content is the lifeblood of theatrical exhibition, but we have to balance this with the reality that most theaters in the U.S. will likely operate at reduced capacity throughout 2021."</p><p>Sarnoff said the model is a temporary one, but the decision will reverberate across an industry that has taken away screening exclusivity from theaters and reshaped how studios function. </p><p>"With this unique one-year plan, we can support our partners in exhibition with a steady pipeline of world-class films, while also giving moviegoers who may not have access to theaters or aren't quite ready to go back to the movies the chance to see our amazing 2021 films," Sarnoff said. "We see it as a win-win for film lovers and exhibitors."</p><p>AT&amp;T's decision to favor its streaming service over theaters comes in response to the pandemic, but it also aligns with CEO John Stankey's public comments that he wants to center his company's strategy around streaming. It's part of a broader blueprint meant to goose AT&amp;T's broadband business, which led the company to acquire Time Warner in 2018 for $85 billion. Comcast, AT&amp;T's chief broadband rival, is pursuing a similar game plan with its own streaming service, Peacock, which falls under its subsidiary NBCUniversal.<br></p><p>AT&amp;T last month <a href="https://www.cnbc.com/2020/11/10/see-warnermedia-ceo-jason-kilars-memo-on-impending-layoffs.html" target="_blank">announced layoffs at WarnerMedia</a> to focus the company around HBO Max. Elsewhere, Disney — which <a data-linked-post="2648879597" href="https://dot.la/disney-earnings-streaming-soars-parks-plummet-and-newsom-takes-heat-2648879597.html" target="_blank">logged nearly 74 million paid subscribers</a> to its Disney Plus streaming service last quarter — has refocused on that format. It's another example of a shift toward streaming that was already underway but which has been accelerated by the pandemic. </p>

From Your Site Articles

Related Articles Around the Web