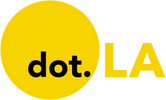 Get in the KNOW  
  on LA Startups & Tech  
X
Sam Blake
Sam primarily covers entertainment and media for dot.LA. Previously he was Marjorie Deane Fellow at The Economist, where he wrote for the business and finance sections of the print edition. He has also worked at the XPRIZE Foundation, U.S. Government Accountability Office, KCRW, and MLB Advanced Media (now Disney Streaming Services). He holds an MBA from UCLA Anderson, an MPP from UCLA Luskin and a BA in History from University of Michigan. Email him at samblake@dot.LA and find him on Twitter @hisamblake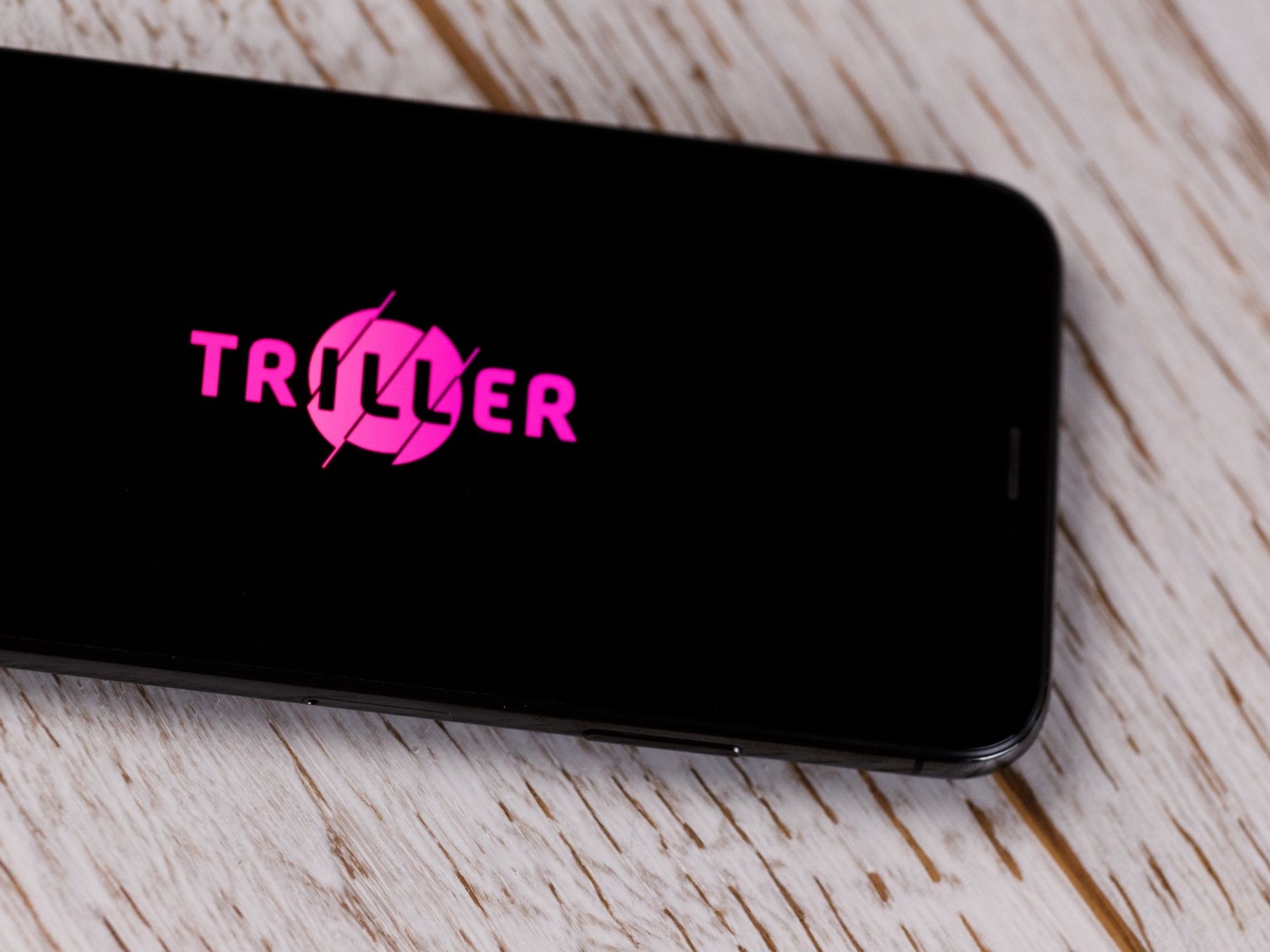 Fresh off of closing a $50 million round that valued the company at $300 million, Triller – headquartered in L.A. and with offices in New York, London and Paris – is now seeking $250 million at a valuation of $1.25 billion, according to executive chairman Bobby Sarnevesht. The short-form, user-generated video sharing app's momentum has picked up lately thanks to increased usage during the pandemic and the troubles of TikTok.

---
"The numbers look crazy recently," said Anis Uzzaman, chief executive of Pegasus Tech Ventures, which invested several million dollars in the $50 million round. Those numbers include 120 million total downloads and 60 million monthly active users, Sarnevesht told dot.LA.
Triller's user count is now close to what Musical.ly's (now TikTok) was back when it was acquired by Chinese conglomerate ByteDance in 2017, and as TikTok comes under more regulatory scrutiny, Uzzaman predicts that Triller will become "the American TikTok."
How Could It Get There?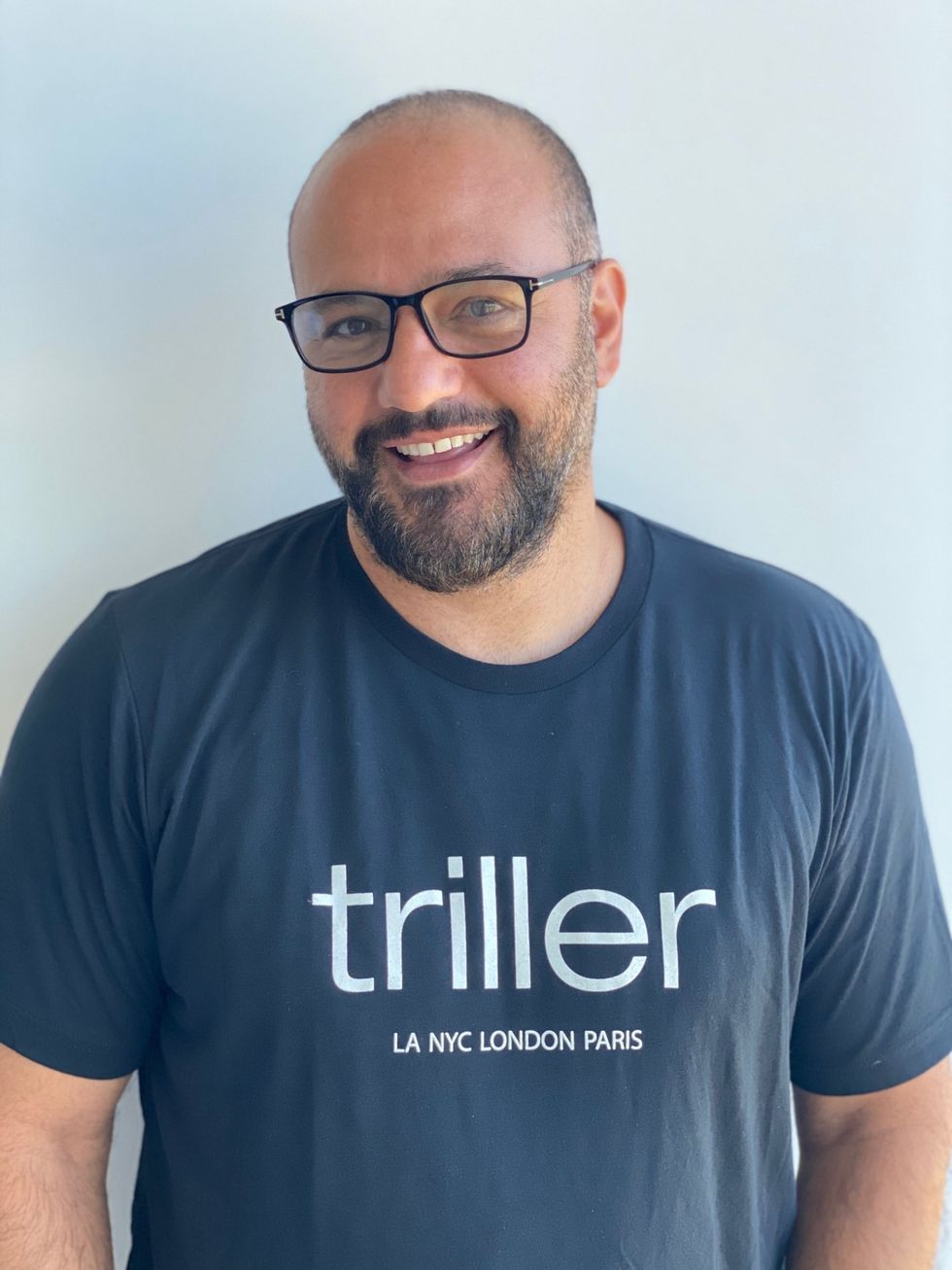 Triller executive chairman Bobby Sarnevesht.
One clue lies in India. When Narendra Modi banned TikTok and 58 other Chinese apps in June amid escalating military tensions between the two countries, Triller's usage "went through the roof," Sarnevesht said. In early July, Triller CEO Mike Lu wrote that his company had become the top iOS app in India "without spending a dime."
"We're seeing (Indian) users say they prefer Triller to TikTok, but just didn't know about it," Sarnevesht said.
To Uzzaman, Triller's ability to handle the surge of Indian users proved the strength of the platform's underlying technology. "I'm sure many other platforms would have choked with the new volume of clients," he said. With the "possibility of the same thing happening in the U.S.," Uzzaman feels confident that Triller would be ready for another upswing.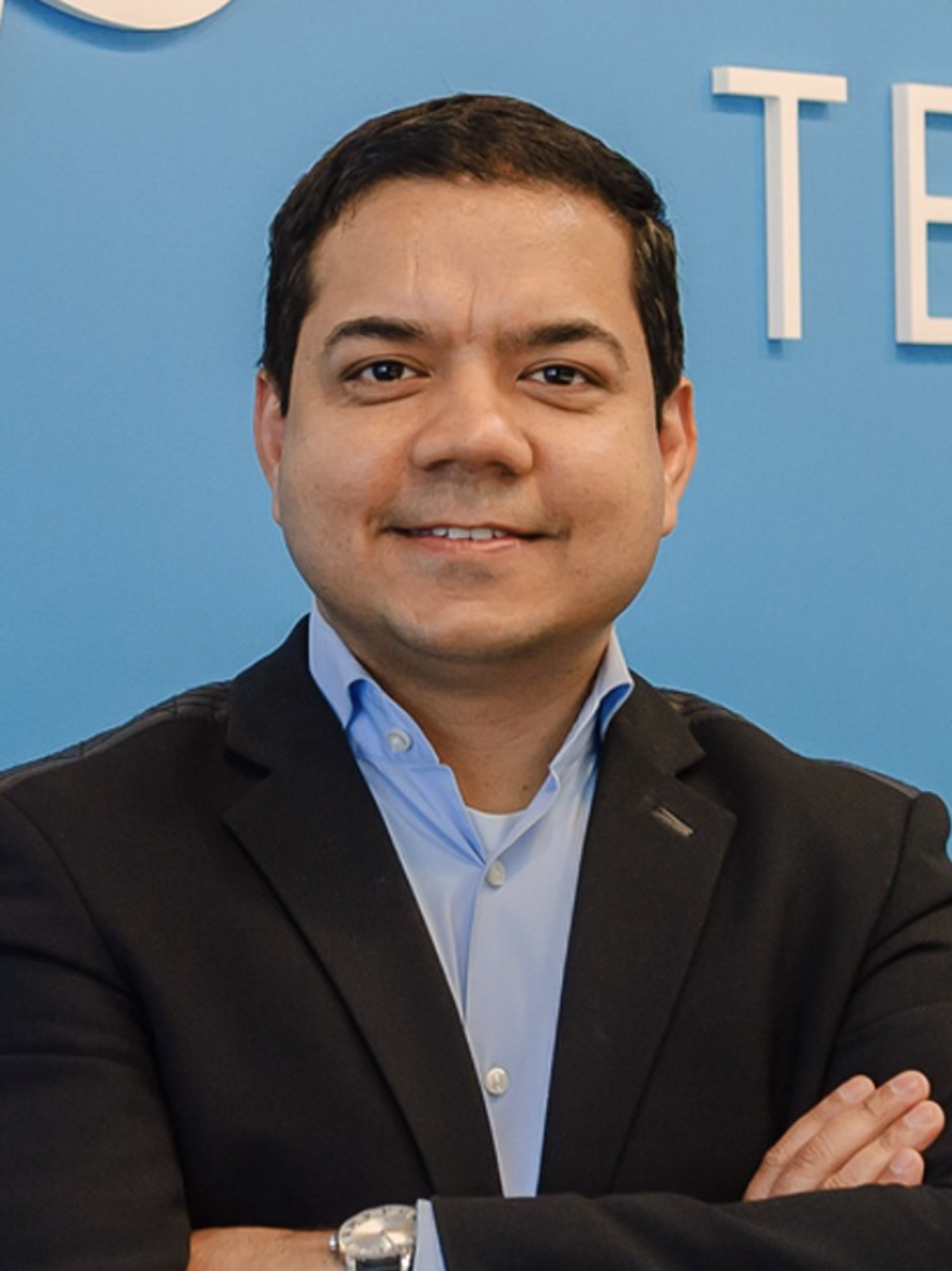 Pegasus Tech Ventures chief executive Anis Uzzaman
Anis Uzzaman
TikTok, which is reportedly the subject of preliminary discussions for a sell-off, has a big head start. According to analytics firm SensorTower, it has been downloaded over 2 billion times. TikTok's global user count is estimated at over 800 million. And a recent Reuters piece pegged its valuation around $50 billion.
If TikTok is banned in the U.S. that would obviously put Triller in a place to pick up some ground. Four factors stand out that could shift the balance in Triller's favor.
Privacy & Security
The government isn't the only one concerned about privacy and security concerns, Uzzaman said.
"The market is getting more concerned about security and privacy," he said. "People are getting more vocal." Having Triller's teams based in "the top democracies in the world...definitely makes a huge difference."
Sarnevesht emphasized that Triller "treat(s) the face as an object – we don't map the face. Data is secure. We don't track geo-locations on where users are."
Concerns around whether TikTok shares data with the Chinese government, meanwhile, have been well documented.


Music First, Social Second
"Our business is music. It's in our DNA," said Sarnevesht. Uzzaman said this confers two key advantages.
One is Triller's product mix. Uzzaman pointed to Triller's "Step Up Challenge," a music battle where competitors can win prizes, and the TrillerFest virtual music festival, which attracted over 5 million viewers and participants this April.
"We have a music-centric, music-first app that has amazing creator tools," Sarnevesht said. "Amazing events. Concert series coming out in different locations and different genres. It's a very different destination for content users and producers and watchers."
That musical foundation has lately sprouted other kinds of content. "We're starting to see a tremendous influx of content…(like) cooking, practical jokes, and gaming," Sarnevesht added.
Another advantage to being music-first, Uzzaman said, is that musical stars like posting on the app. "Alicia Keys, Cardi B, Marshmello: they're regularly posting music videos in the app – we've never seen that in TikTok," he said. "Regular people can create music videos and have people watch them right next to Eminem…(It makes) people feel like they're celebrities."
"I think artists appreciate the organicness of Triller," Sarnevesht added.
Partnerships
In line with Triller's music origins, it has long-term deals with the big three music labels and numerous music publishers. This enables Triller users to include songs from those rights holders' extensive catalogs without having to worry about copyright issues.
"What differentiates Triller is we've always had music licenses in place," said Sarnevesht. "It gives artists a platform to have their content in a place where it's not being stolen."
Conversely, TikTok has mostly operated via short-term deals with labels and publishers. It does, however, have a long-term deal with Believe, a big independent music company, and it recently forged an agreement with the National Music Publishers' Association. NMPA's President and CEO David Israelite isn't done negotiating; he posted a warning earlier this week on his Instagram that Triller should 'watch out,' later elaborating that the company "must legitimize its business by properly licensing all music on its platform."
Triller also has partnerships with Spotify and Apple Music. Jack Warning of Pegasus Ventures said these help boost user engagement. If a Triller user likes a song on the app, for instance, they can add it to a Spotify or Apple Music playlist. And users can pull songs from Spotify and Apple Music into Triller to make videos.
But "the biggest partnership that really got our attention," Uzzaman said, "was with Billboard." Alongside charts like the Billboard Hot 100, it has begun publishing weekly charts of top songs from the Triller app.
Technology
There is "more technology behind (Triller) than people understand," said Uzzaman, who likened Triller to the earlier days of Google, when it was chasing the heels of Yahoo. He pointed to Triller's AI tools for editing videos, and protocols for helping brands advertise on the platform.
Among other features, Sarnevesht pointed to new, "game-changing" recommendation algorithms, and highlighted how Triller's 2019 acquisition of UK-based MashTraxx came with "13 employees, 11 Ph.D's, all specializing in AI. One of them wrote a thesis on recommendation engines and AI in the short-form video space."
TikTok has no shortage of technology, which it has recently begun to share more openly. But it is currently being sued by Triller for patent infringement, and potentially for antitrust as well.
TikTok has highlighted its relationships with creators as a competitive advantage, which it is hoping to entrench with its recently announced creator fund. But reports have indicated that TikTok creators are beginning to look elsewhere, including to Triller.
Meanwhile, as Facebook builds its own TikTok competitor on Instagram called Reels, it has reportedly offered big deals to entice TikTokkers to defect. TikTok CEO Kevin Mayer has called Reels a copycat product, and pointed out that Facebook's previous "copycat Lasso failed quickly."
"The same thing can happen for Reels," noted Uzzaman. "Until they are playing in the market, there is no guarantee...Triller is already far ahead of anyone else in the U.S. market."
---
Sam Blake primarily covers entertainment and media for dot.LA. Find him on Twitter @hisamblake and email him at samblake@dot.LA

Sam Blake
Sam primarily covers entertainment and media for dot.LA. Previously he was Marjorie Deane Fellow at The Economist, where he wrote for the business and finance sections of the print edition. He has also worked at the XPRIZE Foundation, U.S. Government Accountability Office, KCRW, and MLB Advanced Media (now Disney Streaming Services). He holds an MBA from UCLA Anderson, an MPP from UCLA Luskin and a BA in History from University of Michigan. Email him at samblake@dot.LA and find him on Twitter @hisamblake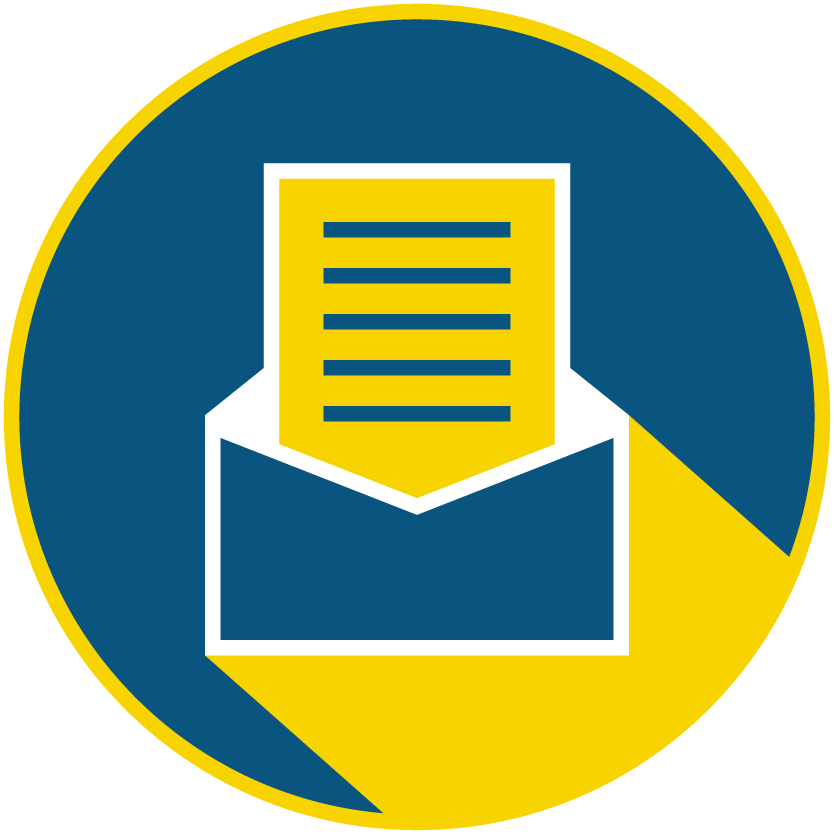 Subscribe to our newsletter to catch every headline.
Christian Hetrick
Christian Hetrick is dot.LA's Entertainment Tech Reporter. He was formerly a business reporter for the Philadelphia Inquirer and reported on New Jersey politics for the Observer and the Press of Atlantic City.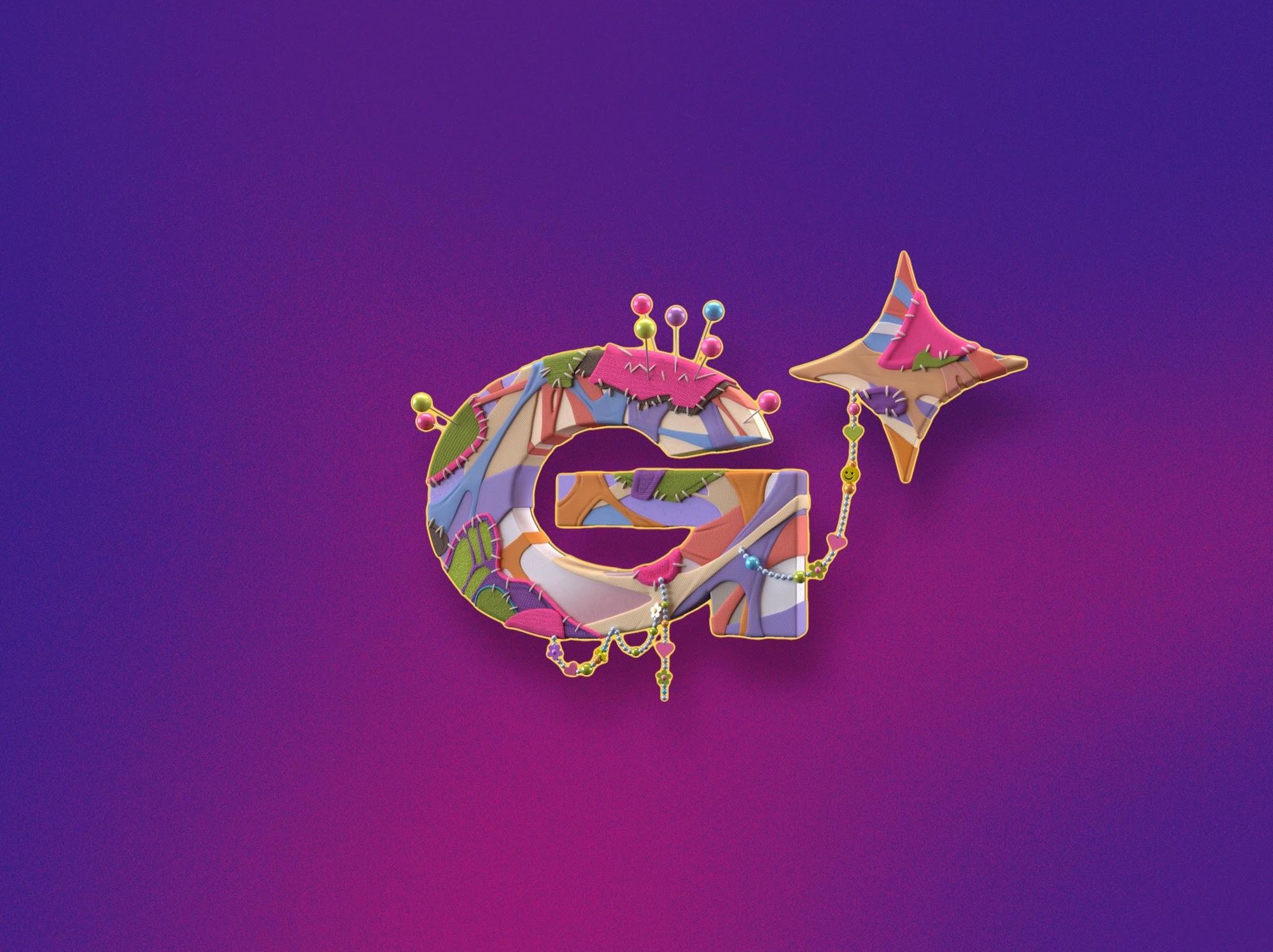 When avatar startup Genies raised $150 million in April, the company released an unusual message to the public: "Farewell."
The Marina del Rey-based unicorn, which makes cartoon-like avatars for celebrities and aims to "build an avatar for every single person on Earth," didn't go under. Rather, Genies announced it would stay quiet for a while to focus on building avatar-creation products.
Genies representatives told dot.LA that the firm is now seeking more creators to try its creation tools for 3D avatars, digital fashion items and virtual experiences. On Thursday, the startup launched a three-week program called DIY Collective, which will mentor and financially support up-and-coming creatives.
Similar programs are common in the startup world and in the creator economy. For example, social media companies can use accelerator programs not only to support rising stars but to lure those creators—and their audiences—to the company's platforms. Genies believes avatars will be a crucial part of the internet's future and is similarly using its program to encourage creators to launch brands using Genies' platform.
"I think us being able to work hands on with this next era—this next generation of designers and entrepreneurs—not only gets us a chance to understand how people want to use our platform and tools, but also allows us to nurture those types of creators that are going to exist and continue to build within our ecosystem," said Allison Sturges, Genies' head of strategic partnerships.
DIY Collective's initial cohort will include roughly 15 people, Sturges said. They will spend three weeks at the Genies headquarters, participating in workshops and hearing from CEOs, fashion designers, tattoo artists and speakers from other industries, she added. Genies will provide creatives with funding to build brands and audiences, though Sturges declined to share how much. By the end of the program, participants will be able to sell digital goods through the company's NFT marketplace, The Warehouse. There, people can buy, sell and trade avatar creations, such as wearable items.
Genies will accept applications for the debut program until Aug. 1. It will kick off on Aug. 8, and previous experience in digital fashion and 3D art development is not required.
Sturges said that the program will teach people "about the tools and capabilities that they will have" through Genies' platform, as well as "how to think about building their own avatar ecosystem brands and even their own audience."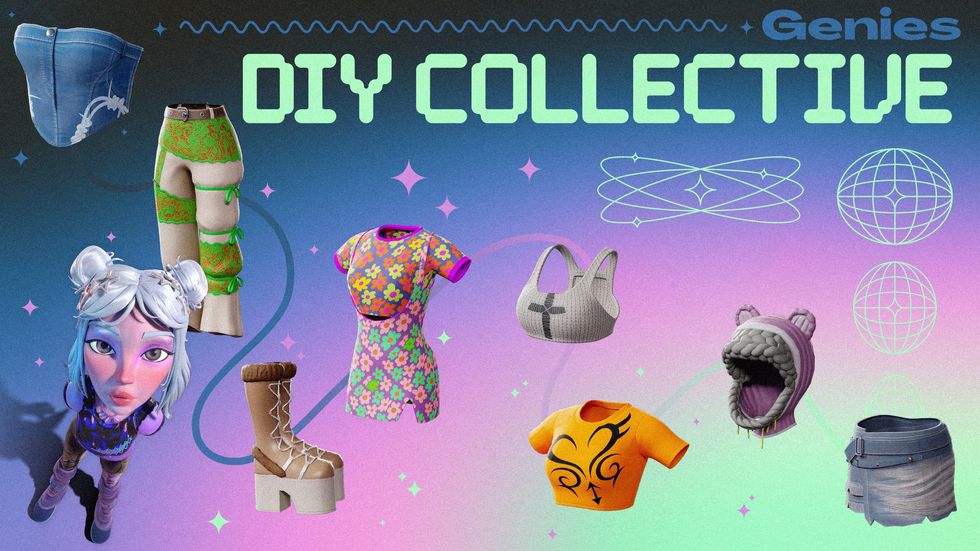 Image courtesy of Genies
Founded in 2017, Genies established itself by making avatars for celebrities from Rihanna to Russell Westbrook, who have used the online lookalikes for social media and sponsorship opportunities. The 150-person company, which has raised at least $250 million to date, has secured partnerships with Universal Music Group and Warner Music Group to make avatars for each music label's entire roster of artists. Former Disney boss Bob Iger joined the company's board in March.
The company wants to extend avatars to everyone else. Avatars—digital figures that represent an individual—may be the way people interact with each other in the 3D virtual worlds of the metaverse, the much-hyped iteration of the internet where users may one day work, shop and socialize. A company spokesperson previously told dot.LA that Genies has been beta testing avatar creator tools with invite-only users and gives creators "full ownership and commercialization rights" over their creations collecting a 5% transaction fee each time an avatar NFT is sold.
"It's an opportunity for people to build their most expressive and authentic self within this digital era," Sturges said of avatars.
The company's call for creators could be a sign that Genies is close to rolling out the Warehouse and its tools publicly. Asked what these avatar tools might look like, the startup went somewhat quiet again.
Allison Sturges said, "I think that's probably something that I'll hold off on sharing. We will be rolling some of this out soon."
Christian Hetrick
Christian Hetrick is dot.LA's Entertainment Tech Reporter. He was formerly a business reporter for the Philadelphia Inquirer and reported on New Jersey politics for the Observer and the Press of Atlantic City.
Christian Hetrick
Christian Hetrick is dot.LA's Entertainment Tech Reporter. He was formerly a business reporter for the Philadelphia Inquirer and reported on New Jersey politics for the Observer and the Press of Atlantic City.
LA Tech Week—a weeklong showcase of the region's growing startup ecosystem—is coming this August.
The seven-day series of events, from Aug. 15 through Aug. 21, is a chance for the Los Angeles startup community to network, share insights and pitch themselves to investors. It comes a year after hundreds of people gathered for a similar event that allowed the L.A. tech community—often in the shadow of Silicon Valley—to flex its muscles.
From fireside chats with prominent founders to a panel on aerospace, here are some highlights from the roughly 30 events happening during LA Tech Week, including one hosted by dot.LA.
DoorDash's Founding Story: Stanley Tang, a cofounder and chief product officer of delivery giant DoorDash, speaks with Pear VC's founding managing partner, Pejman Nozad. They'll discuss how to grow a tech company from seed stage all the way to an initial public offering. Aug. 19 at 10 a.m. to 12 p.m. in Santa Monica.
The Founders Guide to LA: A presentation from dot.LA cofounder and executive chairman Spencer Rascoff, who co-founded Zillow and served as the real estate marketplace firm's CEO. Aug. 16 from 6 p.m. to 9 p.m. in Brentwood.
Time To Build: Los Angeles: Venture capital firm Andreessen Horowitz (a16z) hosts a discussion on how L.A. can maintain its momentum as one of the fastest-growing tech hubs in the U.S. Featured speakers include a16z general partners Connie Chan and Andrew Chen, as well as Grant Lafontaine, the cofounder and CEO of shopping marketplace Whatnot. Aug. 19 from 2 p.m. to 8 p.m. in Santa Monica.
How to Build Successful Startups in Difficult Industries: Leaders from Southern California's healthcare and aerospace startups gather for panels and networking opportunities. Hosted by TechStars, the event includes speakers from the U.S. Space Force, NASA Jet Propulsion Lab, Applied VR and University of California Irvine. Aug. 15 from 1 p.m. to 5 p.m. in Culver City.
LA Tech Week Demo Day: Early stage startups from the L.A. area pitch a panel of judges including a16z's Andrew Chen and Nikita Bier, who co-founded the Facebook-acquired social media app tbh. Inside a room of 100 tech leaders in a Beverly Hills mansion, the pitch contest is run by demo day events platform Stonks and live-in accelerator Launch House. Aug. 17 from 12:30 p.m. to 3 p.m. in Beverly Hills.
Registration information and a full list of LA Tech Week events can be found here.
From Your Site Articles
Related Articles Around the Web
Christian Hetrick
Christian Hetrick is dot.LA's Entertainment Tech Reporter. He was formerly a business reporter for the Philadelphia Inquirer and reported on New Jersey politics for the Observer and the Press of Atlantic City.
David Shultz
David Shultz is a freelance writer who lives in Santa Barbara, California. His writing has appeared in The Atlantic, Outside and Nautilus, among other publications.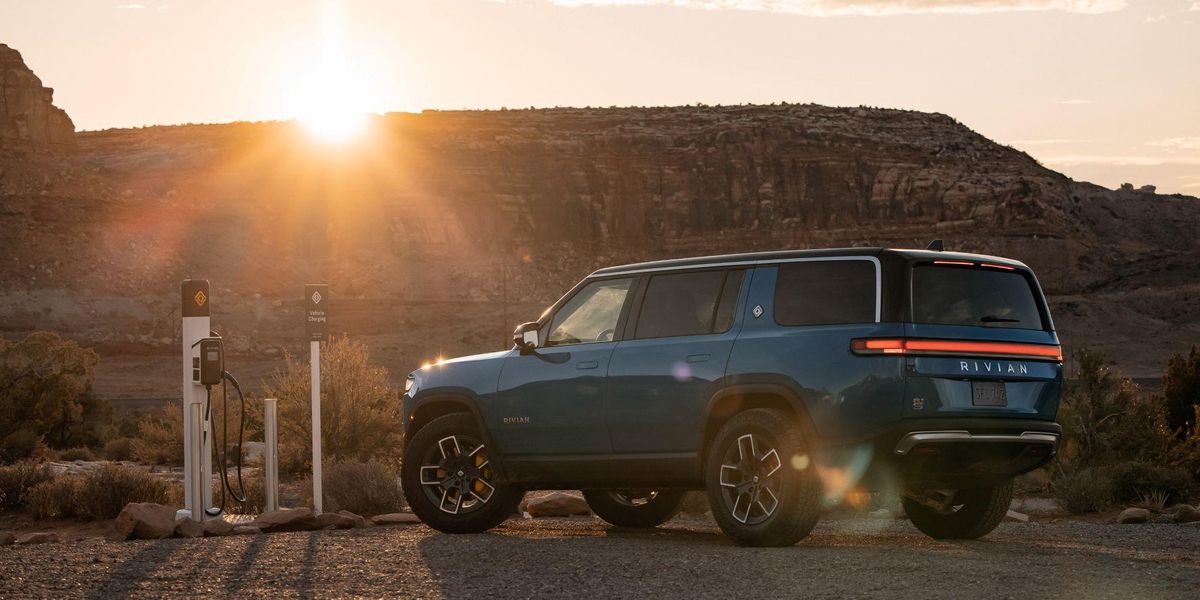 Rivian's Q2 numbers are delightfully boring.
Rivian, the fledgling electric vehicle startup in Irvine, CA, released its Q2 earnings yesterday. I'm happy to report they're pretty boring! There were no big surprises from RJ Scaringe's EV hopeful, but here are the report highlights:

~$15 billion of cash, cash equivalents, and restricted cash as of June 30 2022.
98,000 net R1 preorders
Amazon has ordered 100,000 electric delivery vans
Rivian has produced 8k vehicles so far
The company is still on pace to deliver 25,000 vehicles in 2022
-Actual revenue was $364 million.
If you've been paying close attention to Rivian, none of these numbers are new or surprising. Revenue was a bit higher than anticipated–about 10% more than the $337.5 million expected. But even with the revenue bump, the company remains heavily in the red—as expected. Rivian lost $1.7 billion in Q2.
At its current burn rate, Rivian could run out of cash in about two and a half years. Obviously, the company will need to increase production to avoid this. Part of that effort will involve the company's third consumer vehicle, the R2, which will be cheaper than the R1T and R1S models currently on offer. R2 production is expected to take place at Rivian's gigafactory in Georgia, set to come online in 2025. Scaringe has indicated he believes the company has sufficient cash on hand to reach that milestone.
Rivian's stock price has remained basically flat since the earnings call–a welcome change from the company's turbulent spring. In the run up to the earnings call, some analysts were forecasting as much as a 12 point swing in either direction.
Boring Q2 numbers may actually be a good sign for the embattled EV maker. An even better sign would be positive cash flow, but the newest numbers indicate that milestone is likely still a few years away at the very least.
From Your Site Articles
Related Articles Around the Web
David Shultz
David Shultz is a freelance writer who lives in Santa Barbara, California. His writing has appeared in The Atlantic, Outside and Nautilus, among other publications.