The Case for Triller: The TikTok Competitor Approaching Unicorn Status, And Getting Big Breaks
Sam Blake
Sam primarily covers entertainment and media for dot.LA. Previously he was Marjorie Deane Fellow at The Economist, where he wrote for the business and finance sections of the print edition. He has also worked at the XPRIZE Foundation, U.S. Government Accountability Office, KCRW, and MLB Advanced Media (now Disney Streaming Services). He holds an MBA from UCLA Anderson, an MPP from UCLA Luskin and a BA in History from University of Michigan. Email him at samblake@dot.LA and find him on Twitter @hisamblake
09:46 AM | July 31, 2020
Fresh off of closing a $50 million round that valued the company at $300 million, Triller – headquartered in L.A. and with offices in New York, London and Paris – is now seeking $250 million at a valuation of $1.25 billion, according to executive chairman Bobby Sarnevesht. The short-form, user-generated video sharing app's momentum has picked up lately thanks to increased usage during the pandemic and the troubles of TikTok.

---
"The numbers look crazy recently," said Anis Uzzaman, chief executive of Pegasus Tech Ventures, which invested several million dollars in the $50 million round. Those numbers include 120 million total downloads and 60 million monthly active users, Sarnevesht told dot.LA.
Triller's user count is now close to what Musical.ly's (now TikTok) was back when it was acquired by Chinese conglomerate ByteDance in 2017, and as TikTok comes under more regulatory scrutiny, Uzzaman predicts that Triller will become "the American TikTok."
How Could It Get There?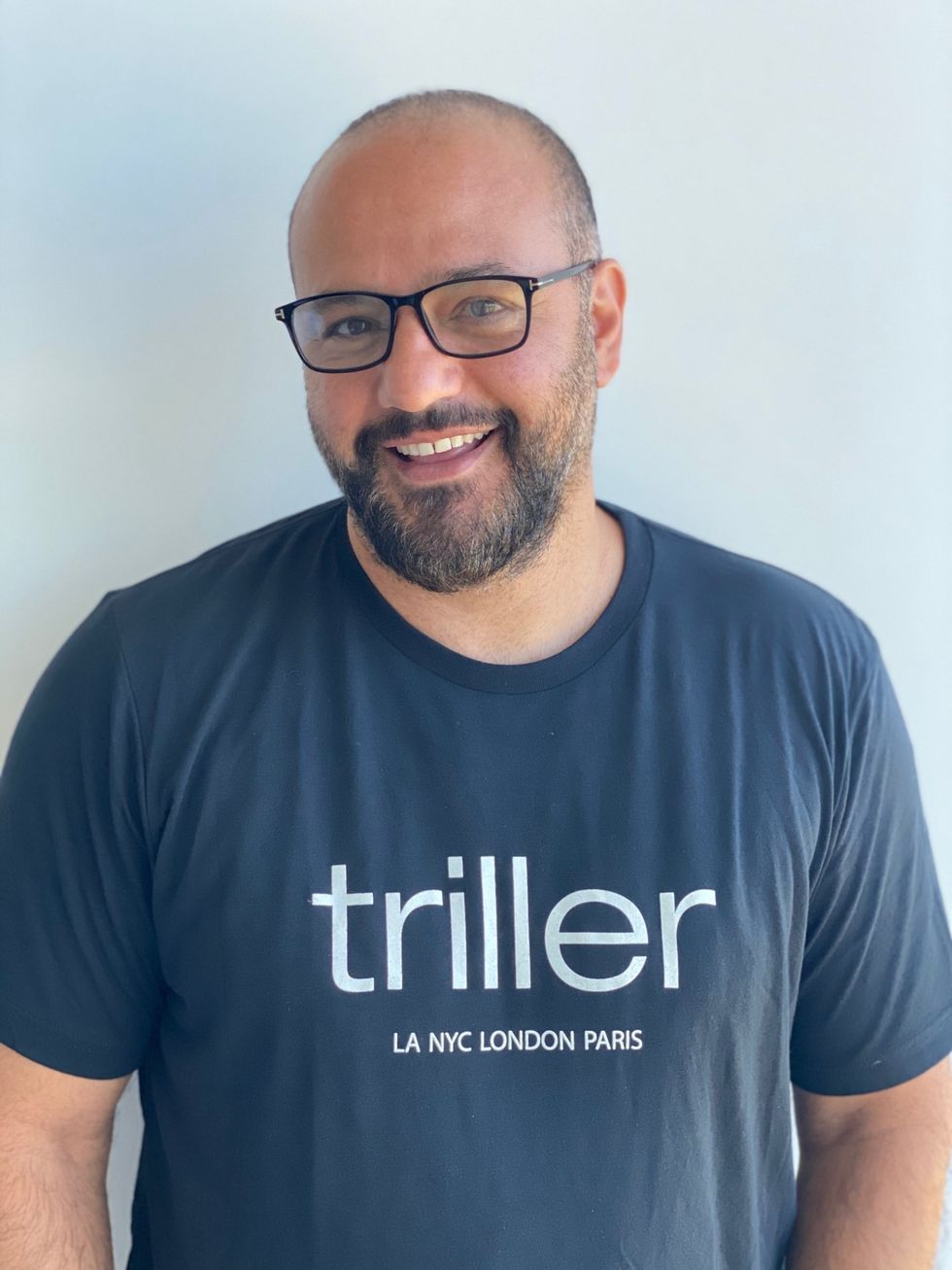 Triller executive chairman Bobby Sarnevesht.
One clue lies in India. When Narendra Modi banned TikTok and 58 other Chinese apps in June amid escalating military tensions between the two countries, Triller's usage "went through the roof," Sarnevesht said. In early July, Triller CEO Mike Lu wrote that his company had become the top iOS app in India "without spending a dime."
"We're seeing (Indian) users say they prefer Triller to TikTok, but just didn't know about it," Sarnevesht said.
To Uzzaman, Triller's ability to handle the surge of Indian users proved the strength of the platform's underlying technology. "I'm sure many other platforms would have choked with the new volume of clients," he said. With the "possibility of the same thing happening in the U.S.," Uzzaman feels confident that Triller would be ready for another upswing.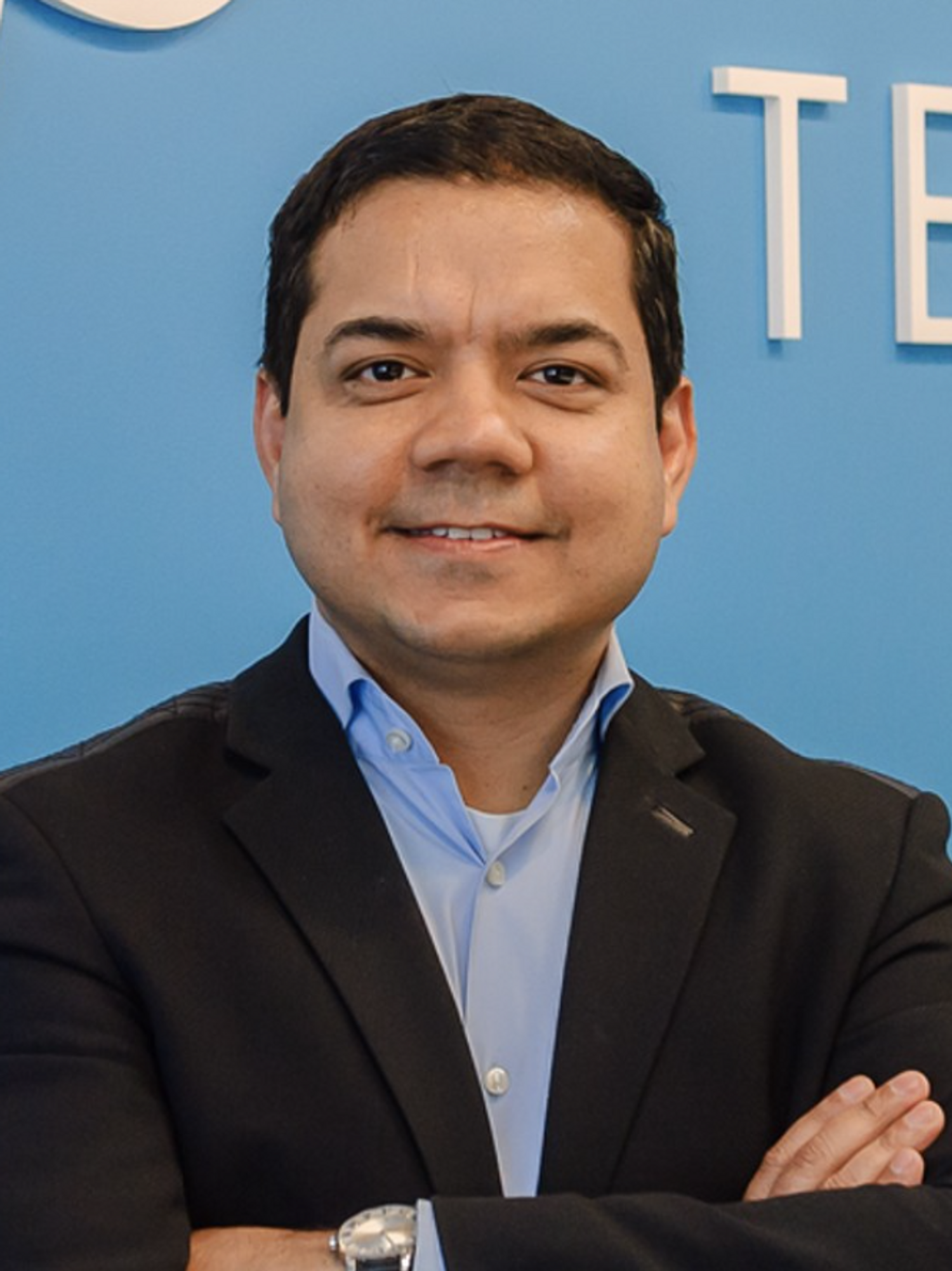 Pegasus Tech Ventures chief executive Anis Uzzaman
Anis Uzzaman
TikTok, which is reportedly the subject of preliminary discussions for a sell-off, has a big head start. According to analytics firm SensorTower, it has been downloaded over 2 billion times. TikTok's global user count is estimated at over 800 million. And a recent Reuters piece pegged its valuation around $50 billion.
If TikTok is banned in the U.S. that would obviously put Triller in a place to pick up some ground. Four factors stand out that could shift the balance in Triller's favor.
Privacy & Security
The government isn't the only one concerned about privacy and security concerns, Uzzaman said.
"The market is getting more concerned about security and privacy," he said. "People are getting more vocal." Having Triller's teams based in "the top democracies in the world...definitely makes a huge difference."
Sarnevesht emphasized that Triller "treat(s) the face as an object – we don't map the face. Data is secure. We don't track geo-locations on where users are."
Concerns around whether TikTok shares data with the Chinese government, meanwhile, have been well documented.


Music First, Social Second
"Our business is music. It's in our DNA," said Sarnevesht. Uzzaman said this confers two key advantages.
One is Triller's product mix. Uzzaman pointed to Triller's "Step Up Challenge," a music battle where competitors can win prizes, and the TrillerFest virtual music festival, which attracted over 5 million viewers and participants this April.
"We have a music-centric, music-first app that has amazing creator tools," Sarnevesht said. "Amazing events. Concert series coming out in different locations and different genres. It's a very different destination for content users and producers and watchers."
That musical foundation has lately sprouted other kinds of content. "We're starting to see a tremendous influx of content…(like) cooking, practical jokes, and gaming," Sarnevesht added.
Another advantage to being music-first, Uzzaman said, is that musical stars like posting on the app. "Alicia Keys, Cardi B, Marshmello: they're regularly posting music videos in the app – we've never seen that in TikTok," he said. "Regular people can create music videos and have people watch them right next to Eminem…(It makes) people feel like they're celebrities."
"I think artists appreciate the organicness of Triller," Sarnevesht added.
Partnerships
In line with Triller's music origins, it has long-term deals with the big three music labels and numerous music publishers. This enables Triller users to include songs from those rights holders' extensive catalogs without having to worry about copyright issues.
"What differentiates Triller is we've always had music licenses in place," said Sarnevesht. "It gives artists a platform to have their content in a place where it's not being stolen."
Conversely, TikTok has mostly operated via short-term deals with labels and publishers. It does, however, have a long-term deal with Believe, a big independent music company, and it recently forged an agreement with the National Music Publishers' Association. NMPA's President and CEO David Israelite isn't done negotiating; he posted a warning earlier this week on his Instagram that Triller should 'watch out,' later elaborating that the company "must legitimize its business by properly licensing all music on its platform."
Triller also has partnerships with Spotify and Apple Music. Jack Warning of Pegasus Ventures said these help boost user engagement. If a Triller user likes a song on the app, for instance, they can add it to a Spotify or Apple Music playlist. And users can pull songs from Spotify and Apple Music into Triller to make videos.
But "the biggest partnership that really got our attention," Uzzaman said, "was with Billboard." Alongside charts like the Billboard Hot 100, it has begun publishing weekly charts of top songs from the Triller app.
Technology
There is "more technology behind (Triller) than people understand," said Uzzaman, who likened Triller to the earlier days of Google, when it was chasing the heels of Yahoo. He pointed to Triller's AI tools for editing videos, and protocols for helping brands advertise on the platform.
Among other features, Sarnevesht pointed to new, "game-changing" recommendation algorithms, and highlighted how Triller's 2019 acquisition of UK-based MashTraxx came with "13 employees, 11 Ph.D's, all specializing in AI. One of them wrote a thesis on recommendation engines and AI in the short-form video space."
TikTok has no shortage of technology, which it has recently begun to share more openly. But it is currently being sued by Triller for patent infringement, and potentially for antitrust as well.
TikTok has highlighted its relationships with creators as a competitive advantage, which it is hoping to entrench with its recently announced creator fund. But reports have indicated that TikTok creators are beginning to look elsewhere, including to Triller.
Meanwhile, as Facebook builds its own TikTok competitor on Instagram called Reels, it has reportedly offered big deals to entice TikTokkers to defect. TikTok CEO Kevin Mayer has called Reels a copycat product, and pointed out that Facebook's previous "copycat Lasso failed quickly."
"The same thing can happen for Reels," noted Uzzaman. "Until they are playing in the market, there is no guarantee...Triller is already far ahead of anyone else in the U.S. market."
---
Sam Blake primarily covers entertainment and media for dot.LA. Find him on Twitter @hisamblake and email him at samblake@dot.LA

Sam Blake
Sam primarily covers entertainment and media for dot.LA. Previously he was Marjorie Deane Fellow at The Economist, where he wrote for the business and finance sections of the print edition. He has also worked at the XPRIZE Foundation, U.S. Government Accountability Office, KCRW, and MLB Advanced Media (now Disney Streaming Services). He holds an MBA from UCLA Anderson, an MPP from UCLA Luskin and a BA in History from University of Michigan. Email him at samblake@dot.LA and find him on Twitter @hisamblake
https://twitter.com/hisamblake
samblake@dot.la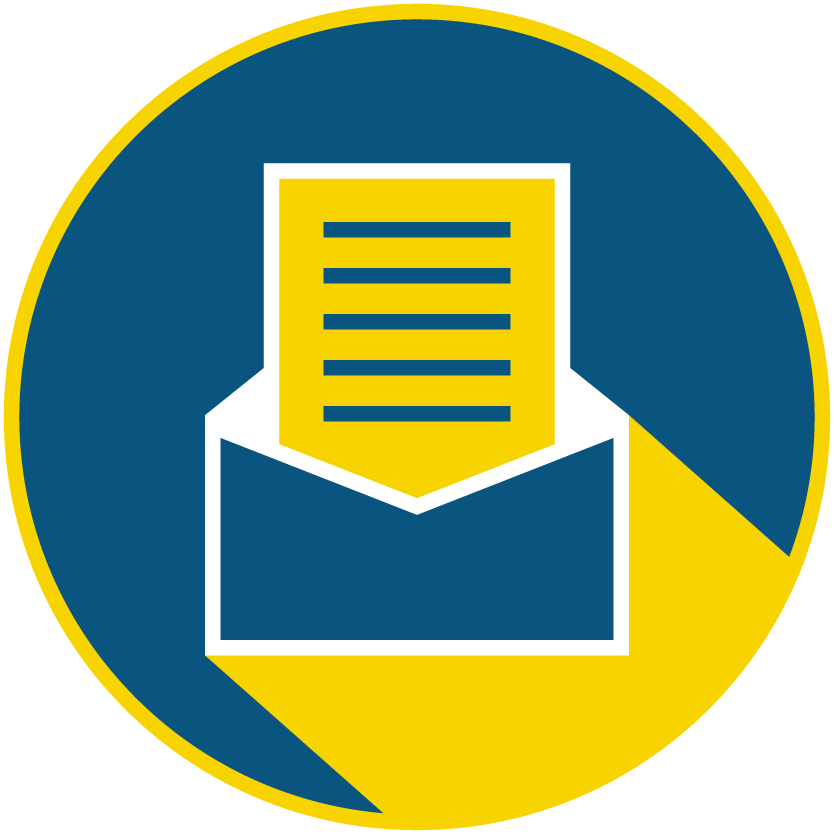 Subscribe to our newsletter to catch every headline.
06:05 AM | January 25, 2022
Image courtesy of Shutterstock
The age of the creator is upon us.
After years of gaining momentum, the creator economy has gone mainstream. Payment processing platform Stripe estimates the number of individuals who now see themselves as full-time "creators"—those who use online tools to sell digital content—grew 48% in 2021, while earnings across the industry are expected to soon eclipse $10 billion.
Major brands have taken notice, as influencers can garner loyal social media followings that outpace those of many Hollywood celebrities. Meanwhile, some top-tier influencers now make more than S&P 500 CEOs. As more Gen Z creators enter the workforce—looking for opportunities beyond traditional models—the industry is poised to grow at a breakneck pace. We talked with Famous Birthdays founder Evan Britton, whose platform tracks and measures the industry, as well as several emerging influencers about what to watch for over the coming year.
1. Gaming Influencers Grow
There is more gaming content now than ever. According to TwitchTracker, which catalogs streamers, 2021 was the most popular year ever for Twitch, which averaged more than 3.1 million daily viewers at its peak in May 2021. January 2022's numbers (2.9 million) are not far behind.
"Twitch streamers have highly engaged fans," said Britton. He pointed to Twitter as an example of a platform where many brands and personalities find it "hard to get engagement," yet where many streamers routinely manage to draw "thousands of likes and comments."
"Their fans are so engaged with them because they're watching them for hours on end," he added. "They just want more content."

Even though demand for gaming content is up, expect gaming creators to become more strategic about repurposing content in 2022.
"As a streamer, one of the biggest things right now is finding ways to continue to grow while being efficient," said gamer and Twitch streamer Nick Bartels. In the past, influencers in the gaming world would commit many hours to livestreaming their adventures—but when the game was over, traditionally, so was the stream, and few did anything with the resulting content.
Expect to see creators looking for ways to funnel growth into platforms even when they aren't streaming. Bartels said he's looking to work with an editor who can repurpose much of the live content he creates.
"One of the bigger concerns is burnout over air time," said Bartels. "It's part of the grind initially, but the last thing you're going to want to do after you stream is edit. You want to have some life balance."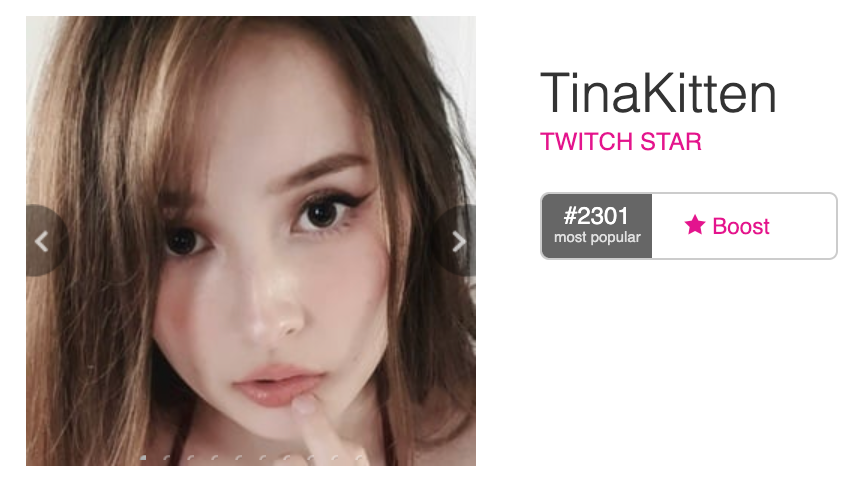 TinaKitten/ Famous Birthdays
Famous Birthdays' Gaming Influencers to Watch
2. The Blockchain Provides a New Source of Income and Experimentation
In years past, influencers relied largely on advertising dollars to monetize their massive audiences and provide them with an income. More recently, however, the blockchain—including cryptocurrency and NFTs— have stepped in, providing a new way to create community while growing revenue.
"The growth of cryptocurrency followed by the explosion of NFTs was a big trend in 2021 that will continue into 2022," said Britton. "Last year, creators sold digital art and communities sold limited edition collectables offering unique access and clout. This year, offerings will become even more creative."
Britton said one driver of this trend is entertainment and engagement. NFTs, or non-fungible tokens, provide a way for influencers to reward their most engaged users, as well as a way for audiences to literally invest in the creators they love. "I think it's a fun way for people to get involved and be part of a community," he noted. As creators build engaged communities of their own, NFTs could provide additional methods for them to monetize.
But there has been a dark side to influencers' interest in crypto. Earlier this month, Kim Kardashian and Floyd Mayweather were among a number of influencers accused of taking part in an online pump-and-dump crypto scam. TikTok has since banned promotional content related to financial services, including cryptocurrency, by adding them to its list of "globally prohibited industries."
While it remains to be seen just how effective NFTs will be as an investment tool, expect interest in the space to continue to grow.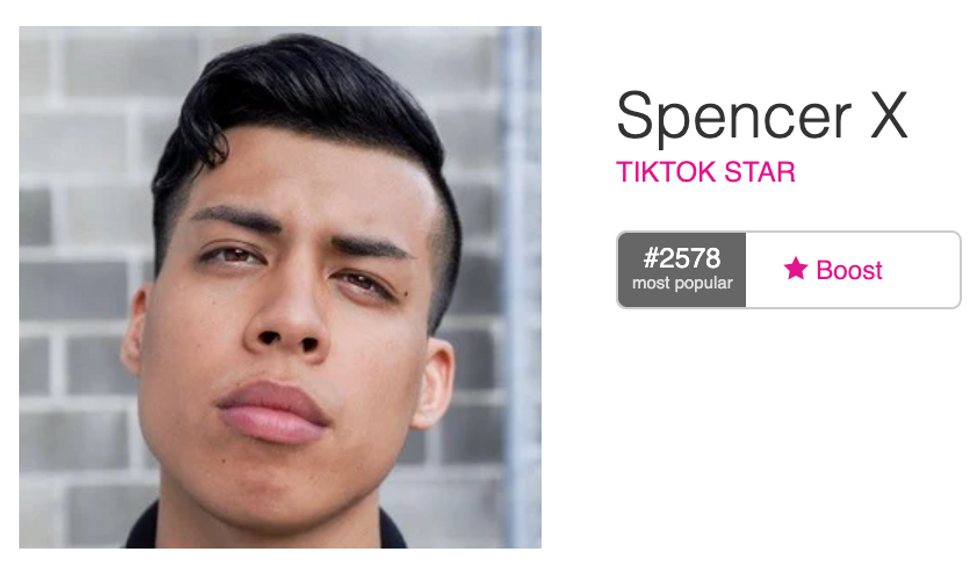 Spencers/ Famous Birthdays
Famous Birthdays' Influencers with NFT Projects to Watch
3. More Fun with Food
Food has emerged as a growing subset of the influencer economy, and several new platforms launched in 2021 looking to seize on that growing interest. Restaurants large and small have taken notice.
"One huge tailwind on TikTok has been creators offering up their unique recipes and fun takes on food," said Britton, who expects this trend to build throughout 2022. "TikTok is about fun, short videos. Everybody loves food and a lot of people like making food. It just has a lot of natural product-market fit with TikTok."
Videos showing food can be instrumental in convincing consumers to try new restaurants or menu items. In a survey by restaurant marketing firm MGH, 36% of TikTok users said they have visited or ordered food from a restaurant after seeing a TikTok video featuring that establishment.
Influencer Cassie Sharp found success in 2021 by creating bite-sized content around food challenges, like her popular "five random ingredients" challenge.
"I'm trying to find new challenges that garner similar engagement, and take short-form videos and turn them into long-form content so that I can take some of those views on my shorts and apply them on my long-form videos," she said, highlighting a trend common among creators in all verticals: repurposing content.
"The greatest thing about short-form content is you can throw it out there and see what catches," Sharp added. "If I get an audience for a specific short-form video, when I start making long-form videos people are already comfortable with it."
Her biggest takeaway so far: Clear bowls are essential for creating engaging food videos. "It's just more interesting to watch the butter and brown sugar melt together," she said.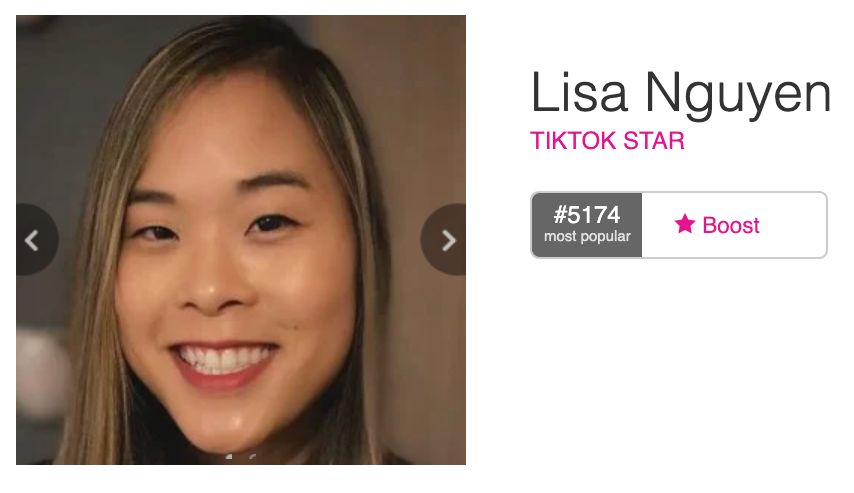 Lisa Nguyen/ Famous Birthdays
Famous Birthdays' Food-Focused Influencers to Watch
4. Social Shopping Upends Ecommerce
The pandemic helped cement ecommerce's rapidly growing advantage over brick-and-mortar shopping. As more influencers take to livestreaming platforms, expect the nature of online shopping to change.
"Facebook, Instagram and TikTok each facilitate live-shopping and YouTube launched livestreams to promote shopping ahead of the 2021 holiday season," noted Britton, who added that he expects live-shopping to become increasingly popular in 2022. "It took a while to get here, but it's growing."
Gen Z is certainly keen to buy in real time. Survey results from the 2022 Instagram Trend Report show 27% of users aged 13 to 24 shop directly on social media.
Instagram's native affiliate tool is just one example of this trend in action. The platform began testing the tool in 2021, incentivizing creators to include shoppable content not just in their feeds but also in their Instagram Stories and livestreams.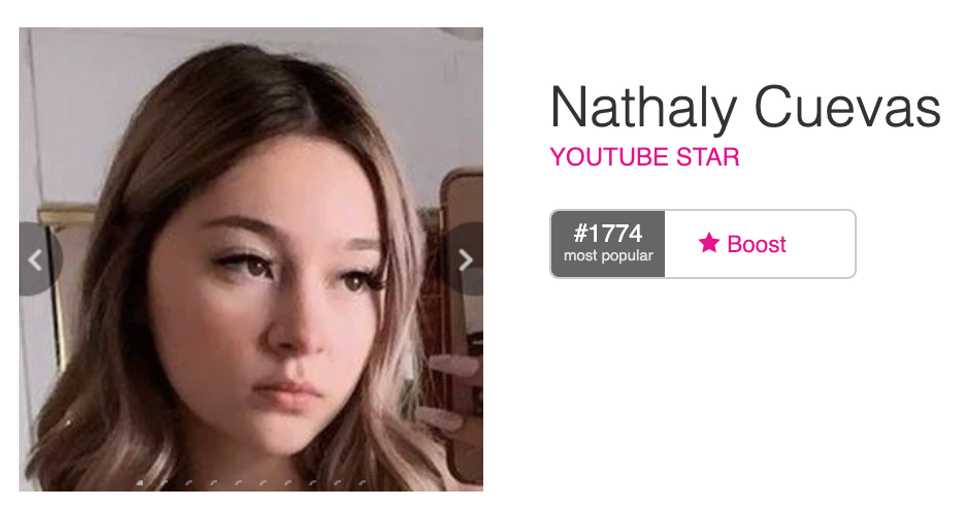 Nathaly Cuevas/ Famous Birthdays
Famous Birthdays' Ecommerce Influencers to Watch
Correction: An earlier version of this story misspelled Nick Bartels' last name.
From Your Site Articles
Related Articles Around the Web
Jolene Latimer
Jolene Latimer has her Master of Arts in specialized journalism and writes about sports, entertainment and personal finance.
05:05 AM | December 09, 2021
It started as a real estate company for startups. Today, Plug and Play operates what it calls an "innovation platform" that offers young companies office space, an accelerator program and — in some cases — invests in them.
On this episode of LA Venture, Plug and Play's CEO and founder Saeed Amidi talks about how he evolved the company into an accelerator and investment firm, and how he uses his platform to introduce many of the world's largest corporations to startups that are re-envisioning their industries.
Amidi initially started Plug and Play as a space for startups to build the companies, providing them with office space, in-house servers and infrastructure that could help them expand. After talking to his startup clients, Amidi realized what they really needed was money. Amidi saw an opportunity to serve as an intermediary to help his real estate clients grow.

"When we find a great entrepreneur, team and technology, we generally show them to 10 VCs and 10 corporate partners, and we capture their thoughts" on where the startup could improve — and whether they might want to invest, said Amidi.
Plug and Play now has about 540 corporate partners, including Walmart, McDonald's and Pepsi.
"They are some of the incredibly successful companies around the world that would like to use the [Plug and Play] platform to help them understand the future of commerce," he adds.
Today, Plug and Play's accelerator programs — there are 17 of them — host over a thousand startups in the United States alone, including one that recently launched in Downtown L.A. Internationally, that number is about double.
"We are really planning and hoping that with our location in L.A., we would have major content producers, major advertisers, join the platform," he said.
Plug and Play invests in about 250 startups a year, many of them in the automotive industry.
"The whole world is going through digital transformation so fast, that all of these large companies may be Mercedes or Ford or Chrysler, they are all hunting startups that can help them electrify faster, you know, beat Tesla in their autonomous race," said Amidi.
Amidi said people always ask him whether he considers retiring.
"I tell them if I find something else to do that I will have more fun. I will do it. But, in general, what drives me is how many entrepreneurs or startups use the platform to build their dreams," said Amidi.
Listen to LA Venture on Apple Podcasts, Stitcher, Spotify or wherever you get your podcasts.
dot.LA Engagement Intern Joshua Letona contributed to this post.

From Your Site Articles
Related Articles Around the Web
Minnie Ingersoll
Minnie Ingersoll is a partner at TenOneTen and host of the LA Venture podcast. Prior to TenOneTen, Minnie was the COO and co-founder of $100M+ Shift.com, an online marketplace for used cars. Minnie started her career as an early product manager at Google. Minnie studied Computer Science at Stanford and has an MBA from HBS. She recently moved back to L.A. after 20+ years in the Bay Area and is excited to be a part of the growing tech ecosystem of Southern California. In her space time, Minnie surfs baby waves and raises baby people.