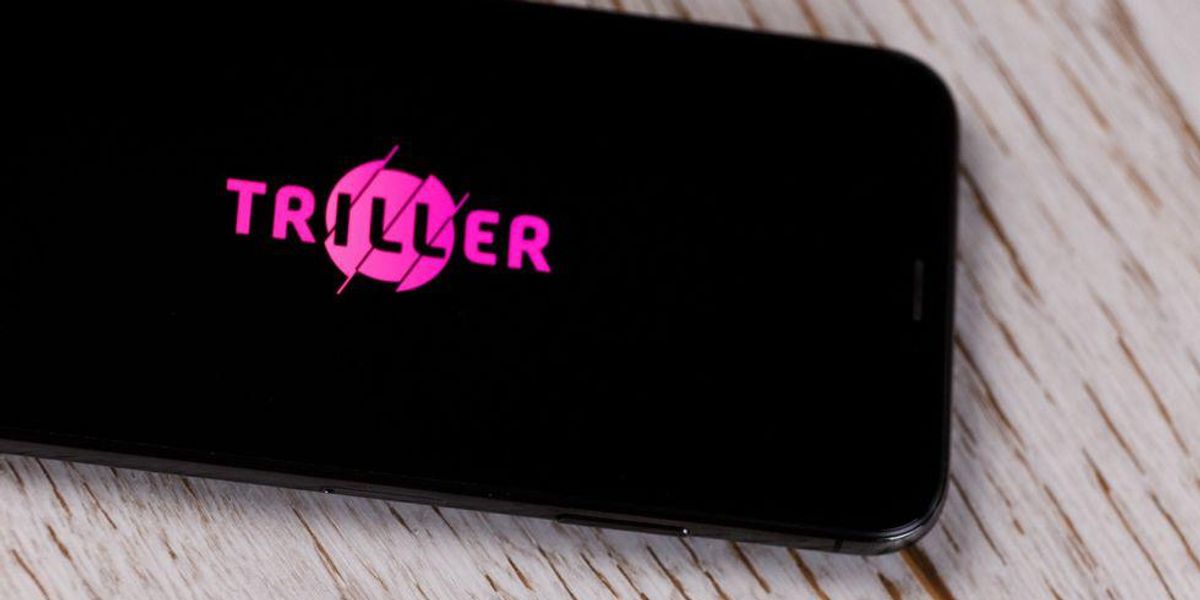 Triller Moves Further into Live Events With 'TrillerPass' Subscription Service
This is the web version of dot.LA's daily newsletter. Sign up to get the latest news on Southern California's tech, startup and venture capital scene.
Recent news cycles about short-form video apps are giving me déjà vu.
After a brief reprieve when former President Donald Trump left office, Culver City-based TikTok is again under U.S. scrutiny over its Chinese ownership and handling of American data. Right on cue, TikTok rival Triller is back in the headlines, too—in yet another public dispute.
---
The Los Angeles-based social video app is facing claims that it's been slow to pay its business partners—or hasn't paid them at all. First, the Washington Post reported that Triller promised to pay Black creators $4,000 per month to post on its platform, but its delivery of checks to some influencers has reportedly been "erratic—and, in some cases, nonexistent."
Now, Timbaland and Swizz Beatz are seeking $28 million from Triller, claiming the company missed scheduled payments as part of its deal to buy rap-battle platform Verzuz. The record producers filed their lawsuit in Los Angeles County court last week. By week's end, music mogul Diddy publicly derided Triller. "We're not f— with Triller until they take care of Swizz and Tim for Verzuz," he reportedly said.
If this sounds familiar, it's because this isn't the first time Triller has been accused of failing to pay someone. Last year, Universal Music Group claimed Triller withheld payments to the record label's roster of artists. At the time, Triller said it was in the process of renegotiating its expired contract with the music giant. Ultimately, both sides struck a new deal letting Triller users access UMG's catalog.
A Triller representative didn't respond to requests for comment, but the company told the Los Angeles Times that it has paid the Verzuz co-founders more than $50 million in cash and stock, and that "only one payment of $10 million is in question"—with Triller believing the duo haven't met certain thresholds for that check. Regarding the Post story, Triller disputed any problems with creator payments, saying it has met its financial commitments.
Launched in 2015, Triller grew in popularity in 2020 when TikTok first landed in hot water over data privacy. The company pitched itself as an American alternative to the Chinese-owned short-form video app. It raised $393 million from investors, according to PitchBook Data.
Triller has expanded into live entertainment via pay-per-view boxing, concerts and rap battles. The startup has also been on an acquisition spree lately; since last year, it has scooped up live events streaming platform Fite, fan engagement company Fangage and influencer event firm Thuzio. Triller also bought Amplify.ai, an AI chatbot tool.
Along the way, the company has had a knack for finding itself in public spats, from facing allegations of copyright infringement to threatening to sue an analytics firm that questioned Triller's app-download figures. Things seemed to quiet down after Mahi de Silva took over as CEO last year—until the latest allegations of missed payments.
Those claims come at a crucial moment for the startup. After abandoning plans to go public through a reverse merger, Triller is pursuing its own initial public offering via a direct listing. If the Verzuz suit proceeds, Triller will get the chance to share its side of the story—even if it's not the story the startup prefers to tell prospective shareholders right now — Christian Hetrick
--
The sponsor of today's newsletter is Fenwick, one of the world's top law firms focused on technology and life sciences, including leading games, digital media, entertainment, blockchain and NFT practices. Attorneys in Fenwick's Santa Monica office and nationwide represent more than 1,000 greater Los Angeles-based startups, established companies and venture capital investors in corporate, IP, litigation, regulatory and tax matters.