starnews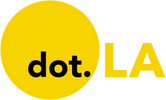 Get in the KNOW
on LA Startups & Tech
X
starnews
Since founding StarNews Mobile, a video platform for content creators in Africa, Guy Kamgaing has landed deals with telecommunications giants to distribute content to subscribers across the Ivory Coast, Cameroon, Congo, South Africa and Nigeria.
The CEO has already raised $2.4 million from seed investors. But as the Santa Monica-based company expands its footprint, Kamgaing is ready for more.
"We're kind of a weird animal," he said. "We're here in Santa Monica, but yet we're tackling an opportunity on the other side of the world. A lot of people have a hard time wrapping their head around what we're doing."
As he goes after a Series A, Kamgaing is testing out a new path to securing capital — a nascent program called the SoCal Venture Pipeline, which is hoping to make an imprint on Southern California startups.
Together, the Alliance for SoCal Innovation and Silicon Valley Bank (SVB) are tapping brands like StarNews Mobile and Shine Bathroom Technologies to join their network of founders and investors. The Pipeline identifies companies seeking Series A funding and connects them with the right VCs. They expect to add two to three companies each month and hit about 20 after their first year.
The goal, SVB's Head of VC Relationships Rob Freelen said, is to "uncover companies that might be in smaller, lesser known parts of the Southern California region."
That means scouting out founders across L.A., Santa Barbara, Ventura, Orange and Riverside counties.
"Entrepreneurship is everywhere, but funding is not," said Andy Wilson, the Alliance's executive director, in a statement.
For early-stage startups, the road from seed round to Series A can be a long one. That's because there's less at stake during seed rounds and investors tend to be more selective during Series A funding in part because more money is usually at stake. Between 2017 and 2020, venture firms made about a third fewer Series A deals in Southern California than seed funding deals, according to a review of Pitchbook data.
The Pipeline hopes that 20% to 30% of the startups will find funding three to nine months after the companies are selected for the program. SVB's direct investment fund might be one of them — but that's not guaranteed.
The program is looking for companies that have the right metrics.
"Series A investment requires that you have traction in terms of revenue and customers," said Eric Eide, the program's lead. "You need to show that you've got a business and you have it out in the market and it's working."
Of the over 40 startups that the Pipeline reviewed, only two made the cut.
The program, bankrolled by the Silicon Valley Bank and the law firms Wilson Sonsini Goodrich & Rosati and KPPB LLP, is free for participating companies. There's also no guarantee for the selected companies that they will get funded. Firms will do their own due diligence before making funding decisions.
The concept was modeled after Connect, a similar program in San Diego that has generated $650 million in Series A funding for startups since 2015.
Given the size of the Southern California region, Eide expects challenges when it comes to finding the right fit for companies from around the region. But he's hoping the program makes it easier for both investors looking for the right businesses and founders looking for funding, and is hopeful the model could scale outside of Southern California.
"I don't know of anything that's been tried [at] this scope," he said. "So, there is going to be a period of building."
The pipeline has so far begun accepting applications from companies in Pasadena, Ventura and Santa Barbara, and is planning to expand into Riverside and Orange County by the fall.
For Kamgaing, the program hasn't been useful just yet. But he's still hoping to make the most out of it, so he can focus on his work.
"It's extremely valuable if you don't know anybody – if you are a second or third-time entrepreneur and you've raised money in the past, you don't need them," he said. "For somebody who is very operational, very into the daily grind and doesn't have a whole lot of time and energy to dedicate to fundraising, it's perfect."
Photo by Thought Catalog on Unsplash
Six Los Angeles-based startups demoed apps spanning digital health care to a digital wine marketplace during Snap's Yellow Accelerator demo day.

The 14-week program — this year completely virtual — comes with a $150,000 investment to companies at the intersection of tech and creativity. It concluded Thursday with presentations from each founder team.
Here's what the L.A. companies have been up to since joining the program:
Elly Health, a digital health startup for patients with chronic disease, closed a $1.3 million pre-seed round led by Bayer, Google, Morgan Stanley and Snap. It's also in talks with pharmaceutical companies Johnson and Johnson and Bristol Myers Squibb about partnerships. The app was created by Simon Holland and Nikhil Pooviah, a former cancer doctor whose father struggled to sift through the piles of information about Parkinson's when he was diagnosed with the disease.
Pooviah's solution was a "smart content platform" delivering guided meditations, workout routines and clinician classes through a voice named Elly. The company licenses its platform and the API to life science companies at a monthly fee.
Buying gifts: it's stressful, time consuming and sometimes wasteful. Nicole Emrani Green and Been Green co-founded Givingli, a platform for sending gift cards and digital greeting cards designed by independent artists. The startup is wrapping up a $4 million seed round to build its platform for iOS, Android and desktop users.
Karla Valdivieso founded Kargoo for online shoppers in Latin America looking to purchase goods abroad. The company, founded in 2018, is raising a seed round for its platform that lets users "rent" the extra space in a traveler's suitcase. It connects buyers with verified gig-workers fulfilling deliveries via Kargoo's order tracking platform. The startup boats 16,000 users and a retention rate of 98% — and product requests have only grown during the pandemic.
Santa Monica-based StarNews helps video creators in Africa monetize content through a paid subscription platform offering a cheaper alternative for users online.
"Hundreds of millions of consumers are eager to enjoy this local content but they cannot because mobile data is still very expensive and so are high-end smartphones," said founder and CEO Guy Kamgaing.
StarNews has inked deals with pan-African mobile operators MTN and Orange as well as formed content partnerships with Sony and Universal. The company has closed a seed round and plans to raise a bridge round of up to $2 million by July.
Popcrn's social platform connects freelance creatives to clients and collaborators. About 75% of freelancer photographers use social media to display their work, a survey from the company found. But the process of booking sessions and managing payments remains piecemeal and unorganized, CEO Allan Muteti said.
Muteti has eyes on the $20 billion freelance market, specifically L.A. creatives working in photography, graphic design and modelling. The company — which is currently raising a $500,000 pre-seed round — takes a 10% cut of each in-app booking and down the line plans to sell a premium subscription.
Josh Entman calls himself "wine's biggest fan."
"I'm the friend you call when you're looking for undiscovered, value-driven wines that drink like they're two to three times the price," said the founder of Vinohead, a digital media platform for millennial and Gen-Z wine drinkers.
The app offers a mix of reviews, recommendations, guides and meetups for digital-savvy users to rate and purchase wine — what Entman labels an "e-comm media channel."
This article has been updated to reflect Elly Health's potential pharmaceutical partnerships.

From Your Site Articles
Related Articles Around the Web
Sam Blake
Nine-second news stories, podcasts designed for road trippers and digital companions for those suffering from a chronic illness. These are some of the ideas behind the latest cohort accepted to Snap's Yellow Accelerator.
The nine companies chosen will each receive $150,000 and participate in a 14-week curriculum to help develop their businesses. The program will culminate in late April with a demo day.
Launched in 2018 and now on its fourth class, Snap's accelerator targets companies at the intersection of tech and creativity. It's part of Snap's Yellow program, a strategy to connect the Santa Monica-based company to players working in adjacent industries like entertainment, ecommerce and mobile apps.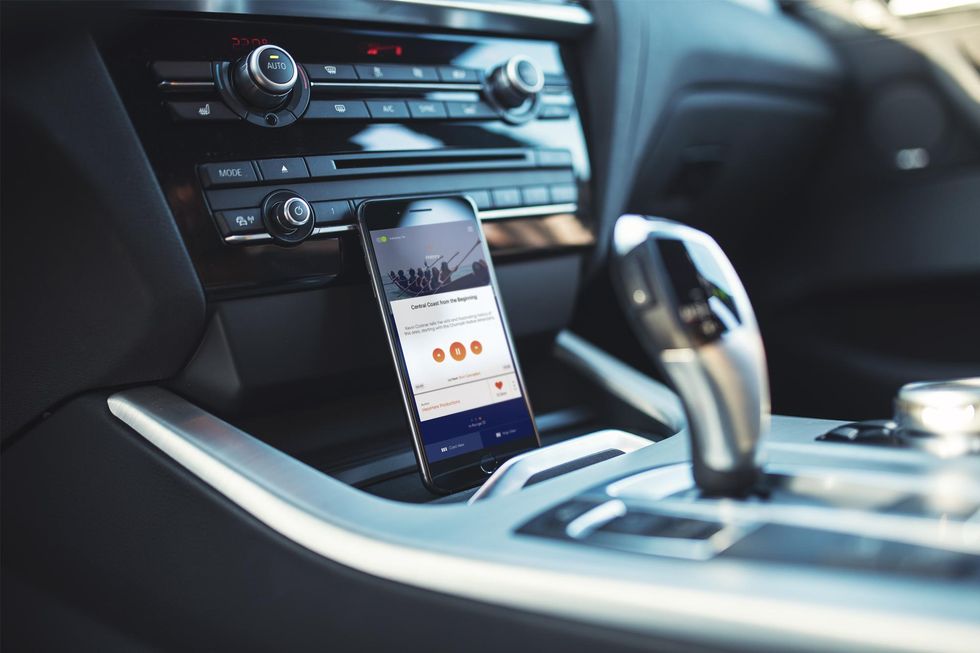 Mobile entertainment app HearHere tells roadtrippers stories about the places through which they pass.
This new cohort will be 100% remote. Five of the nine companies are run by founders of color, Snap said.

Elly Health: The L.A.-based digital health app is focused on supporting patients with chronic conditions. Users receive mobile content tailored to their physical issues like daily meditations, exercise routines, symptom management tips and psychosocial support. Founded in 2019, the company has backing from Google and Bayer.
Givingli: Conceived after planning their 2017 wedding, Nicole Emrani and Ben Green founded this L.A.-based gift-giving company to facilitate customized, digital greeting cards and e-gifts. Givingli also participated in Snap's most recent Yellow Collabs programs, for which it developed a Snap Mini app that lives in Snapchat.
HearHere: Launched in August 2020, this mobile entertainment app tells roadtrippers stories about the places through which they are traveling. With 3,500 stories at launch, focused on the United States' southern and western regions, the company plans to publish more 10,000 stories from across the U.S. in 2021.
Kargoo: Helping users shop online in foreign markets by connecting them to travelers who fulfill the delivery, either by bringing it directly to the user or via Kargoo. This L.A.-based company founded in 2018 uses a network of verified gig-worker travelers and offers a tech solution for order tracking.
Popcrn: An L.A.-based professional marketplace designed for models, stylists and film specialists. Users can showcase their creative portfolio; publish projects and find collaborators; and follow other creators, brands and industries for inspiration.
StarNews: This company aims to unlock Africa's mobile video market. With offices in Santa Monica and South Africa and distribution and marketing partnerships with pan-African mobile operators like MTN and Orange, StarNews connects celebrities, brands and content makers with the tens of millions of youth across Africa.
Vinohead: A wine newsletter aiming to become a lifestyle brand geared toward Millennial and Gen Z wineheads. It provides reviews and recommendations, and hosts meetups and events to help younger vinophiles discover, experience and purchase wine.
Volv: A media company that provides nine-second articles using a combined human + AI approach with a goal of removing all hints of bias, Volv aims to make reading the news "as easy as swiping on Tinder." The L.A.-based media company founded in 2019 is now expanding beyond news into other categories as well, like cryptocurrency and mental health.
Waffle Journal: A platform for group journaling, designed to help long-distance families and friends stay connected by sharing their thoughts and milestones in writing with each other.