ff 91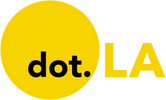 Get in the KNOW
on LA Startups & Tech
X
ff 91
Courtesy of Faraday Future
Electric vehicle hopeful Faraday Future has had no shortage of drama—from alleged securities law violations to boardroom shake-ups—on its long and circuitous path to actually producing a car. And though the Gardena-based company looked to have turned a corner by recently announcing plans to launch its first vehicle later this year, Faraday's quarterly earnings report this week revealed that demand for that car has underwhelmed—to say the least.
Among the business updates and organizational changes disclosed in its first-quarter earnings release on Monday, the company tucked in one startling number: 401. That's the number of paid pre-orders that Faraday said it had received for its first production vehicle, the FF 91, as of March 31.

The paltry number is especially interesting given the context of the automaker's rocky history. Earlier this year, the publicly traded company found itself in hot water with the Securities and Exchange Commission, which is now investigating allegedly inaccurate and misleading statements made by Faraday to investors. Those statements, according to an internal review by the company, include misrepresenting how many pre-orders it had received for the FF 91: Originally, Faraday reported more than 14,000 reservations on its books, but it later emerged that an overwhelming bulk of those pre-orders were unpaid—with only a few hundred actual, paid deposits on the vehicles. (What's more, nearly 80% of those pre-orders were allegedly from a single, undisclosed company that may have been an affiliate of Faraday's, according to a blistering report by short-selling firm J Capital.)
Faraday's earnings report also highlighted first-quarter developments including leadership moves, production partnerships and its unveiling of the first production-intent FF 91. The company noted that it had received a dealer and distributor license from the state of California that should allow Faraday to sell vehicles online anywhere in the U.S. It also signed a lease for a showroom in Beverly Hills, and is currently on the search for a second such location in the U.S. Additionally, Faraday Future's second car, the FF 81, will be produced in South Korea in partnership with auto manufacturer Myoung Shin, with production slated to begin in 2024.
In terms of financials, Faraday reported an operating loss of approximately $149 million in the first quarter—up from a loss of $19 million in the same period last year. The company has $706 million in total assets on its balance sheet, including $276 million in cash. Faraday's stock closed Wednesday's trading at $3 per share—down roughly 50% since the start of this year.
From Your Site Articles
Related Articles Around the Web
Courtesy of Faraday Future
Against all odds, Faraday Futures is getting close to delivering a car to consumers.
On Monday, the Gardena-based electric automaker announced a new brand campaign, complete with a slogan ("Born in California. Global DNA.") celebrating both its local heritage and worldwide designs. Tucked inside the marketing hype, however, was a somewhat surprising detail: The embattled company plans to launch its first electric vehicle, the FF 91, in the third quarter of this year.
Faraday Future's legal troubles and financial missteps are well-documented at this point, and even as recently as last week, the company was in the headlines for an SEC investigation. But despite those issues, the automaker seems to be building momentum toward a long-awaited product launch. While specs for the FF 91 are not yet finalized, John Schilling, Faraday's global director of public relations and communications, told dot.LA that the company is planning to produce and deliver 2,400 units of the vehicle in the first 12 months after its Q3 launch.
While that's a meager number compared to EV heavyweights like Tesla—which recently disclosed that it delivered more than 1 million cars over the past year—it's at least something that Faraday and its battered shareholders can look forward to.
"We're in the phase to complete the final manufacturing facilities, and really getting ready to deliver this vehicle to the world," Scott Wang, Faraday's director of product marketing and go to market, told dot.LA. Executing on that promise will come down to the company's new manufacturing facility in the San Joaquin Valley city of Hanford, Calif., but Schilling says the company is confident and "making really good progress" on the FF 91.
Faraday's most recent brush with the SEC stems from allegedly misleading statements it made to investors, including reporting that it had received more than 14,000 reservations for its forthcoming vehicle. In reality, according to an internal review, most of those reservations were unpaid and represented only indications of interest—with the automaker having received only several hundred paid deposits for its cars.
The controversy has led to Faraday
restructuring its board and slashing the pay of top executives
. While the company's troubles with securities regulators are far from over, the impending arrival of the FF 91 would bring it some sorely needed good news.