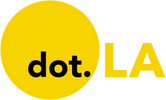 Get in the KNOW
on LA Startups & Tech
X
Michaella Huck
Michaella Huck
Michaella Huck is an editorial intern at dot.LA. She's a senior at California State University, Northridge, where she majors in broadcast journalism and minors in Africana studies. Over the course of her college career, she has found a love for student media; she currently works as the editor at the Daily Sundial, a magazine highlighting the issues affecting students.
Frame Fitness co-founder Melissa Bentivoglio discovered reformer Pilates through her doctor while struggling to recover from a broken pelvic bone in 2006. Immediately, she fell in love with the low-impact form of exercise.

Just a few years later, the longtime fitness instructor is launching a suite of at-home fitness equipment and software aimed at Pilates enthusiasts. Bentivoglio and her husband, Lee Belzberg, said their Los Angeles company, Frame Fitness, will focus on 'reformer' Pilates — a type of Pilates performed with equipment, rather than mats.
"The Pilates world is very steep in foundation, but often it lacks innovation, I had the idea to create my own reformer," Bentivogolio said.
The at-home fitness industry has surged during the pandemic. Stationary-bike-maker Peloton's stock jumped more than 400% in 2020, according to Barron's. Gyms, on the other hand, took a hit. Gold's Gym and 24 Hour Fitness both filed for bankruptcy protection in 2020. (Notably, the founder and former CEO of 24 Hour Fitness, Mark Mastrov has invested in Frame Fitness just last week in a seed funding round.)
At-home fitness grew exponentially during the pandemic, as gyms shuttered and their members looked to other ways to get in shape. The couple is betting their equipment will appeal to Pilates enthusiasts, a segment within the fitness industry that -- unlike running or cycling -- isn't the focus of most at-home workout stations.
Frame Fitness prides itself on being an asset to all levels from beginners to experts.
Reformer Pilates is often recommended for beginners because it allows them to control the amount of resistance and movement.
Frame Fitness's home reformer includes a 24.5 inch, sweat-resistant touchscreen and a wheeled frame that allows users to fold it up and stash it under their bed or in a closet. The company also offers other related accessories, including a weighted bar, a Pilates ball, a Pilates ring, and hand weights.
Investors funded the company even though Frame fitness products are not yet on the market. Bentivoglio said her experience as an instructor who has already designed a Pilates reformer -- the unique equipment used for the discipline -- provided them some comfort.
Bentivoglio previously teamed up with an industrial designer to create all 16 of the commercial Pilates equipment in her Ontario, Canada-based brick-and-mortar studio.
Frame plans to take orders for its reformer, which retails at $2,999 later this month. It's set to roll out in early 2022.
In addition to the retail price, there is also a $45 monthly cost for the class subscription or a $500 annual membership. Bentivoglio said that consumers can expect on-demand workouts that range from classical instruction to cardio infused Pilates, high-intensity boot camp classes and even yoga and prenatal stretches. Frame Fitness prides itself on being an asset to all levels from beginners to experts.
The $5 million seed round, which was announced last week, was led by Mastrov, Crunch Fitness Worldwide CEO Jim Rowley, Core Health and Fitness CEO Michael Bruno and Ernie Moody, founder of Action Gaming. It closed in March 2020.
Bentivoglio said she's found investors are extremely interested in backing at-home fitness ventures.
"There's the substantiation of appetite, there's a large investment appetite for connective at-home fitness," she said.
Correction: An earlier version of this post misstated when Frame Fitness will be taking preorders for its new products and the date the seed round was closed.
Shaina Denny had just moved back to the United States from China when she decided she wanted a pup of her own. But as balancing work and home life became more difficult, she found herself looking for a dog service agency that allowed her to drop off her pet for just a few hours at a time— but couldn't find one.
One year later, Denny teamed up with COO and co-founder Greer Wilk in hopes of providing just such a service herself.
Dogdrop launched out of Science Inc., a startup studio in downtown Santa Monica that previously backed DogVacay, in January of 2020— right before the start of the COVID-19 pandemic.
The startup provides dog care with a twist: focusing dog care around convenience, flexibility and accessibility.
Denny said their dog service is unique in that it focuses on creating an industry "gold standard" for customer and pet experience.
"A high-quality member experience is something that humans expect from other services, they can also expect the same experience at a Dogdrop location," said Denny.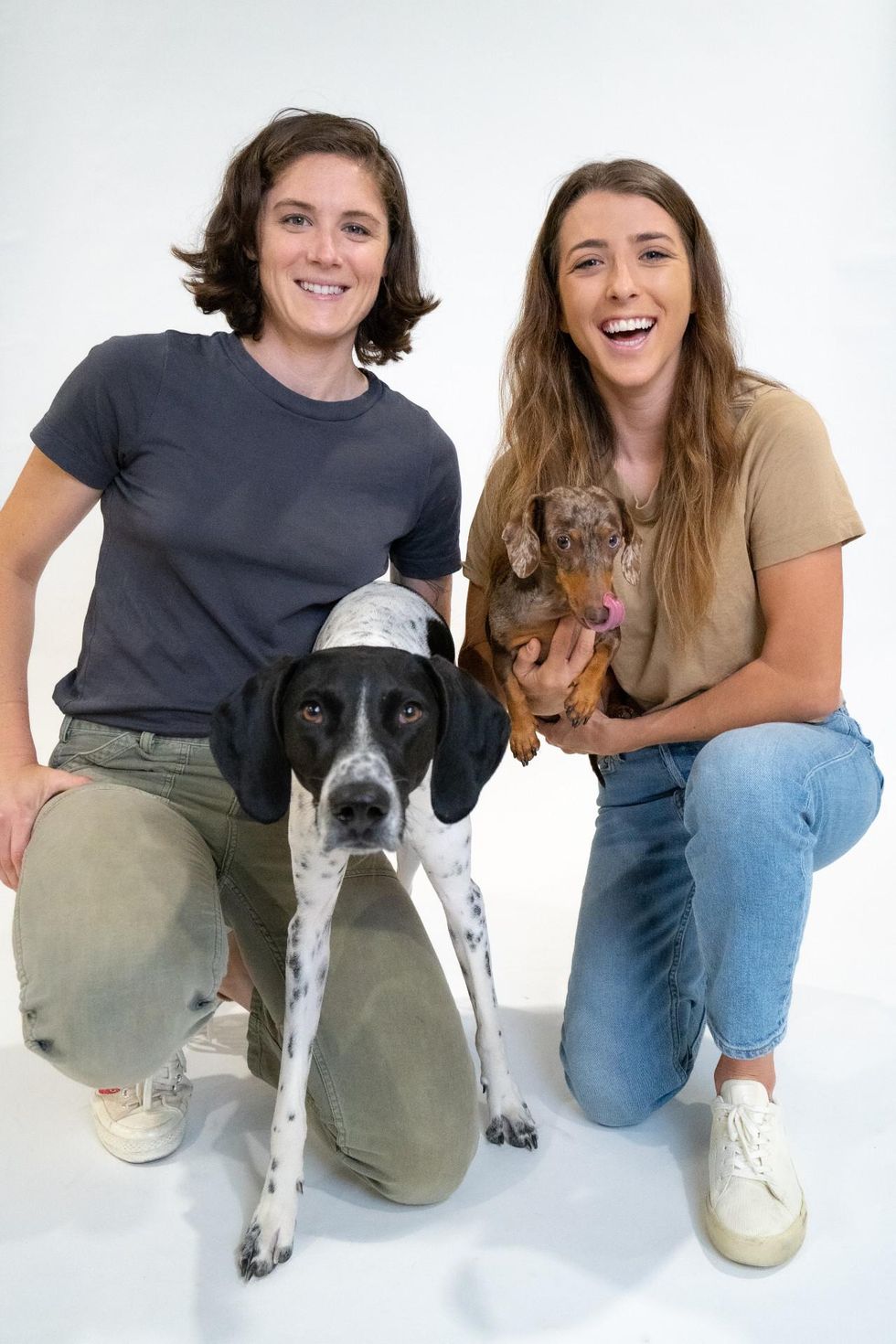 Dogdrop co-founders Greer Wilk (left) and Shaina Denny
At Dogdrop, pet owners can drop off their pups whenever they need to and pick them up whenever they are ready.
Dogdrop's customers pay an hourly rate or a monthly subscription. Costs start at $20 per month for three hours and range up to $800 per month for unlimited services.
The COVID-19 pandemic caused economic hardships for many startups and small businesses. Companies like Rover, one of Dogdrop's top competitors, were forced to lay off employees within weeks of the start of the pandemic. Rover laid off 41% of its workers at the end of 2020.
"If people are working from home and not traveling, the impact on our community of sitters and walkers is devastating," its CEO said in a statement last year.

But the American Pet Products Association reported that Americans spent almost $104 billion in 2020 on services such as grooming pet sitting and pet walking. This year the association estimates consumers will spend almost $110 billion on pet services — an increase of 5.7% over last year.
Denny said her company's biggest challenge was not economic, but keeping their employees safe and supporting them through rough times.

"As someone who adopted or got a dog during the pandemic— the demand was there. Especially because we focus on what we call 'quick stops.' People are able to drop their dog off for one to three hours at a time to get them exercising or to have a quiet Zoom call," Denny said. "The real challenge was just making sure our staff felt safe and supported during these times, especially with other difficulties going on in Los Angeles specifically."
Dogdrop announced a $2.9 million raise in late September. The Series A funding round was led by Fuel Capital and also included Mars PetCare, Muse Capital, Animal Capital, Gaingels, The Helm and Wag CEO Garrett Smallwood, the chief executive of one of their biggest competitors.
The company intends to use the new funding to expand its business reach and marketing efforts.
"The pet industry is really growing right now and a lot of investors are attracted to the pet industry space," Denny said. "If we can make it through and be successful during that time it shows investors we will continue to grow."
Charity fundraising platform Omaze, which offers celebrity meet-and-greets and other fundraising experiences, landed its most high profile client this year: billionaire Richard Branson. Now it's hoping to take off.

Omaze announced on Thursday it raised $85 million in a Series C funding round led by Louis Bacon's Moore Strategic Venture along with high-profile investors, including singer Bono, actress Kerry Washington, football star Tom Brady and Reddit co-founder Alexis Ohanian.
The company promises nonprofits that it can raise far more money than traditional galas or other fundraising events with their star-studded online campaigns — which have included celebrities such as Michelle Obama and Oprah — and prizes like a custom tiny home or a Lamborghini blessed and signed by Pope Francis.
Omaze organizes the campaigns and handles the marketing, content and outreach. The Culver City-based company works with the Charities Aid Foundation America and says it has raised about $150 million for over 400 charities. Omaze estimates on its website that its cut averages about 12% to 20% percent of all donations, regardless of the campaign.
"By offering everyone the opportunity to win a $5M house or go to space, we can fund the causes creating opportunities for the underserved," said CEO and co-founder Matt Pohlson in announcing the raise. "This funding empowers us to expand our prizing and donor base internationally."
Earlier this year, Branson launched a sweepstake on its platform to win a seat on the Virgin Galactic VSS Unity, the same spacecraft that carried him into space in July. The winner has yet to be announced.
Launched in 2012, the company began offering travel and one-of-a-kind cars in 2019 and has boasted 100% percent growth since. It competes against companies like GoFundMe, which also offers fundraisers but mostly appeals to individuals trying to raise funds for friends and family. Another fundraising platform, Arizona-based RallyUp, works with charities to build out their events online.
Other investors include FirstMark Capital — which led a $30 million round in August 2020 — along with Wndrco, Telstra Ventures, Causeway Media Partners, Mockingbird Ventures, BDMI and Pegasus Tech Ventures.
From Your Site Articles
Related Articles Around the Web