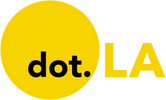 Get in the KNOW
on LA Startups & Tech
X
Will SpaceX's Starlink broadband satellite constellation ruin astronomy? Will it threaten the telecom industry? Will SpaceX spin out Starlink anytime soon?
SpaceX's billionaire CEO, Elon Musk, answered all three questions today at a fireside chat at the Satellite 2020 conference in Washington, D.C.: No, no and no.
---
The session started late, and Musk seemed a bit tired — perhaps because he'd just come from working on SpaceX's Starship super-rocket development project, which is taking shape at the company's Boca Chica test facility in south Texas. Nevertheless, his fans rushed into the conference hall and hung on his every word.
Starlink and Starship were the prime topics of the talk with conference chairman Jeffrey Hill. Musk didn't unveil any major new initiatives, as he did during past conferences in Mexico and Australia. But he did get a chance to address some of the issues surrounding his multibillion-dollar space projects.
Swarms of Starlink satellites
The Starlink project aims to put thousands of satellites in low Earth orbit, or LEO, to provide broadband internet access to those who are currently underserved (and to the U.S. military as well).
Flat-panel Starlink satellites are being produced at the rate of six per day at SpaceX's factory in Redmond, Wash., and are being launched in batches of 60 from Florida on SpaceX's Falcon 9 rocket. The next batch is due to go up as early as this coming weekend, joining 300 others of the same breed.
Astronomers have voiced rising concerns about having so many satellites flitting through the night sky, but Musk argued that the concerns were overblown. Once the satellites settle into their orbits, they're hard to spot, he said.
"I've not yet met someone who can tell me where all of them are, not even one person." he said. "It can't be that big of a deal."
Nevertheless, he promised that the satellites would be re-engineered if need be to avoid interfering with astronomical observations. "I am confident that we will not cause any impact whatsoever in astronomical discoveries. Zero. That's my prediction," Musk said. "We'll take corrective action if it's above zero."
SpaceX has been engaged in talks with astronomical groups about mitigating potential interference. Musk said such measures could include having the satellites' phased-array antenna manufactured in black instead of white, to cut down on the glare from orbit.

"We're working on a sunshade, because there are certain angles where if the sun gets just right, and there's not just just a little sunshade … then you can get a reflection," he said.
Musk has talked up the idea of beaming internet virtually anywhere around the globe, with signal delay times of less than 20 milliseconds. The aim is to provide enough bandwidth to stream high-definition movies or play quick-response video games. But Musk acknowledged that there were some areas of the world where Starlink might not be able to offer a competitive service.
"The challenge for anything that is space-based is that the size of the cell is gigantic," he explained. "It's great for very low to maybe medium-sparsity situations, but it's not good for high-density situations. We'll have some small number of customers in L.A., but we can't do a lot of customers in L.A., because the bandwidth per cell is to be not high enough."
For high-density areas, Musk said terrestrial 5G service might make more sense. The plan is for SpaceX's Starlink to mesh with terrestrial telecom services to fill in the coverage gaps.
"It's not some huge threat to telcos," Musk said. "I want to be super-clear: It is not. In fact, it will be helpful to telcos, because Starlink will serve the hardest-to-serve customers that telcos otherwise have trouble dealing with."
Musk has said the billions of dollars in revenue from Starlink would go toward developing the Starship launch system for trips to Mars. More recently, SpaceX's president and chief operating officer, Gwynne Shotwell, floated the idea of spinning out Starlink as a publicly traded company. Today Musk played down that idea.
"We're thinking about that zero," he said. "We need to make the thing work. … It's real important to just set the stage here for LEO communications constellations. Guess how many LEO constellations didn't go bankrupt? Zero."
Musk said he wanted to make sure that Starlink didn't follow in the footsteps of Teledesic (the telecom venture backed by Bill Gates that fizzled out two decades ago) or Iridium (which went bankrupt but was restructured). "That would be a big step, to have more than zero in the not-bankrupt category," he said.
Speeding ahead with Starship
Going not-bankrupt is also a motivator in the Starship development effort, which is focusing on developing and testing prototype rocket components in quick succession. One stainless-steel Starship prototype, known as SN1, burst apart at Boca Chica less than two weeks ago. SpaceX is already moving on to SN2.
Cost concerns were among the reasons why Starship prototypes are being built so quickly, and being built out of steel rather than, say, carbon composite.
"It may sound like some great insight, but it actually happened because we were moving too slowly on composite," Musk said. "I was like, we cannot move this slowly or we'll go bankrupt. So do this with steel."
Starship is being designed for a turnaround time of as little as an hour between landing at the end of one mission and launching to start the next mission. "We want to aim toward a capability of three flights a day for the ship," he said.
Musk is targeting this year for the start of limited Starlink service, and for the first orbital launch of a Starship spacecraft. Those aspirational goals aren't motivated merely by a fear or going bankrupt, but also by a fear of not going where Musk wants to go.
"If we don't improve our pace of progress, I'm definitely going to be dead before we go to Mars," the 48-year-old billionaire said. "I would like to not be dead by the time we go to Mars. That's my aspiration here."
On other topics:
Musk said he was glad that SpaceX's Crew Dragon space capsule will play a role in transporting astronauts to and from low Earth orbit, but he also sounded wary about focusing too much on LEO operations. "I think we need to be very careful of getting stuck in a local maximum," he said, using a mathematical term. "The space shuttle was something that was really stuck in a local maximum for a long time, and we don't want to be in that situation."
Musk said reusable rockets and in-space refueling will be essential for getting to Mars, but he didn't think going to the moon or making use of lunar resources was all that necessary. "The moon is neither here nor there," he said. "Using the moon would be like, OK, if you want to cross the Atlantic, maybe you want to go to Iceland, probably not. To visit, sure, but it's not a mandatory step."
In response to a student's observations about how hard it was to get the education required for jobs in the satellite industry, Musk provided an unconventional perspective. "You don't need college to learn stuff," said Musk, who dropped out of Stanford to launch a startup. "You can learn anything you want for free. … There is a value that colleges have, which is seeing whether somebody can work hard at something, including a bunch of annoying homework assignments … and get it done."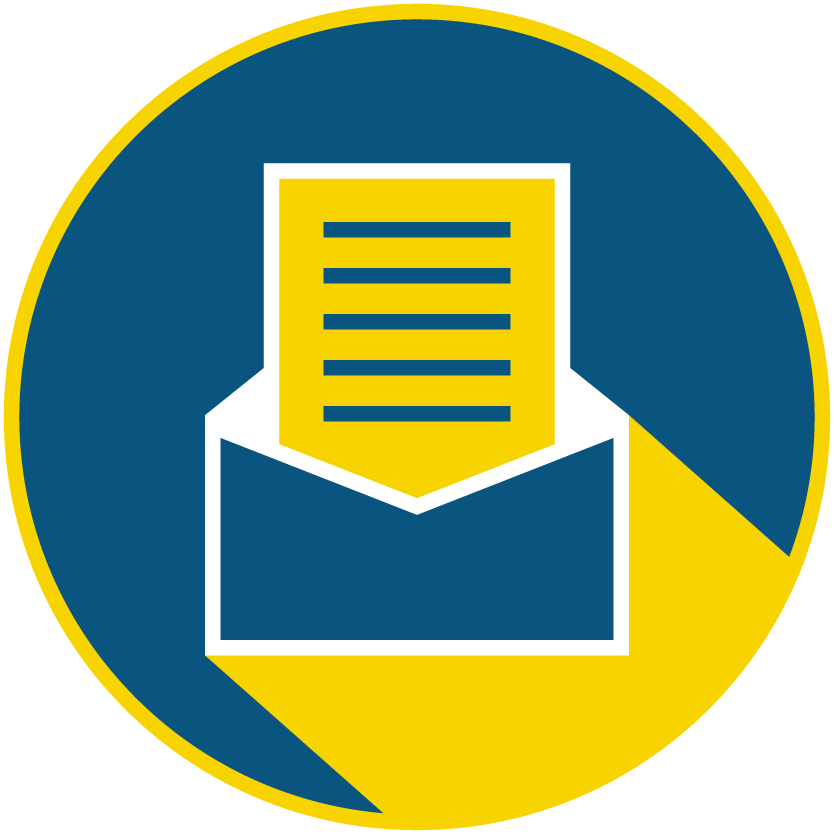 Subscribe to our newsletter to catch every headline.
Kristin Snyder
Kristin Snyder is an editorial intern for dot.la. She previously interned with Tiger Oak Media and led the arts section for UCLA's Daily Bruin.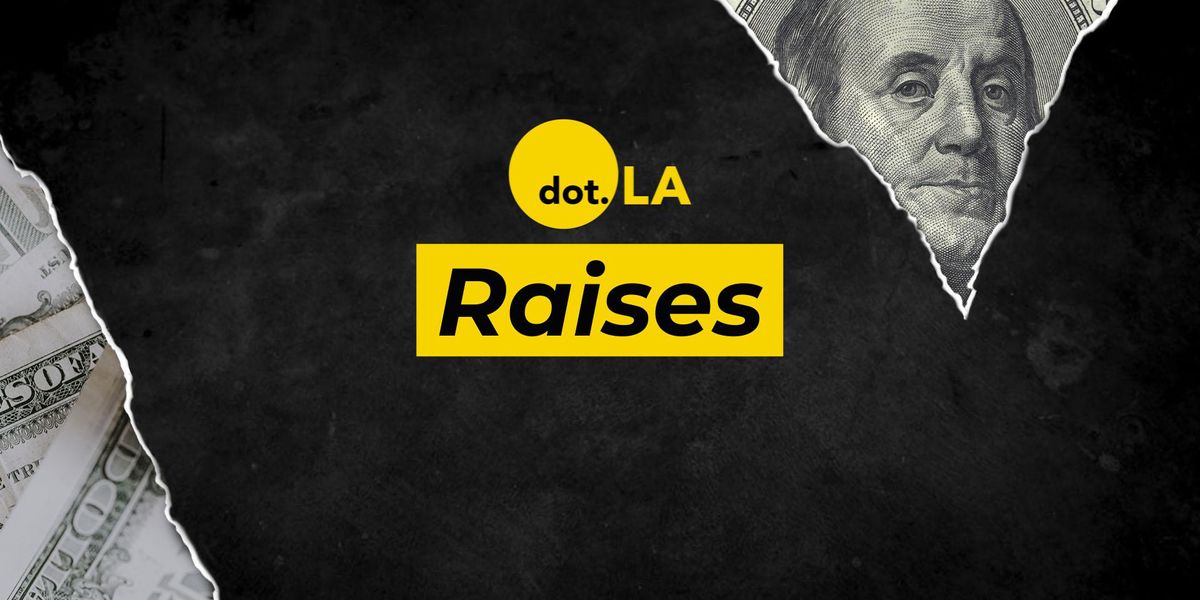 Image by Joshua Letona
This week in "Raises": A pair of Web3 platforms for gamers landed funding, as did a Manhattan Beach medical startup looking to bolster primary care via nurse practitioners. Meanwhile, a Santa Monica-based investment firm launched its seventh fund with more than $14 billion in dry powder.
Venture Capital
Improvado, a marketing data aggregation platform, raised $22 million in a Series A funding round led by Updata Partners.

Web3 gaming platform FreshCut raised $15 million in funding led by Galaxy Interactive, Animoca Brands and Republic Crypto.
Medical startup Greater Good Health raised $10 million in a funding round led by LRVHealth.
Joystick, a Web3 platform for gamers and creators, raised $8 million in seed funding.
Open source data protection company CipherMode Labs raised $6.7 million in seed funding led by Innovation Endeavors .
Mobile phone charging network ChargeFUZE raised $5 million in seed funding led by Beverly Pacific, TR Ventures, VA2, Jason Goldberg and Al Weiss.
Polygon, a startup aiming to better diagnose children with learning disabilities, raised $4.2 million in seed and pre-seed funding led by Spark Capital and Pear VC.
Pique, a virtual women's sexual health clinic, raised $4 million in a seed funding round led by Maveron.
Psudo, a sneaker startup that utilizes recycled water bottles and 3D sublimation printing to create its shoes, raised $3 million in a seed funding round led by SternAegis Ventures.

Funds
Santa Monica-based investment firm Clearlake Capital Group raised $14.1 billion for its seventh flagship fund.
Raises is dot.LA's weekly feature highlighting venture capital funding news across Southern California's tech and startup ecosystem. Please send fundraising news to Kristin Snyder (
kristinsnyder@dot.la
).
Kristin Snyder
Kristin Snyder is an editorial intern for dot.la. She previously interned with Tiger Oak Media and led the arts section for UCLA's Daily Bruin.
Kristin Snyder
Kristin Snyder is an editorial intern for dot.la. She previously interned with Tiger Oak Media and led the arts section for UCLA's Daily Bruin.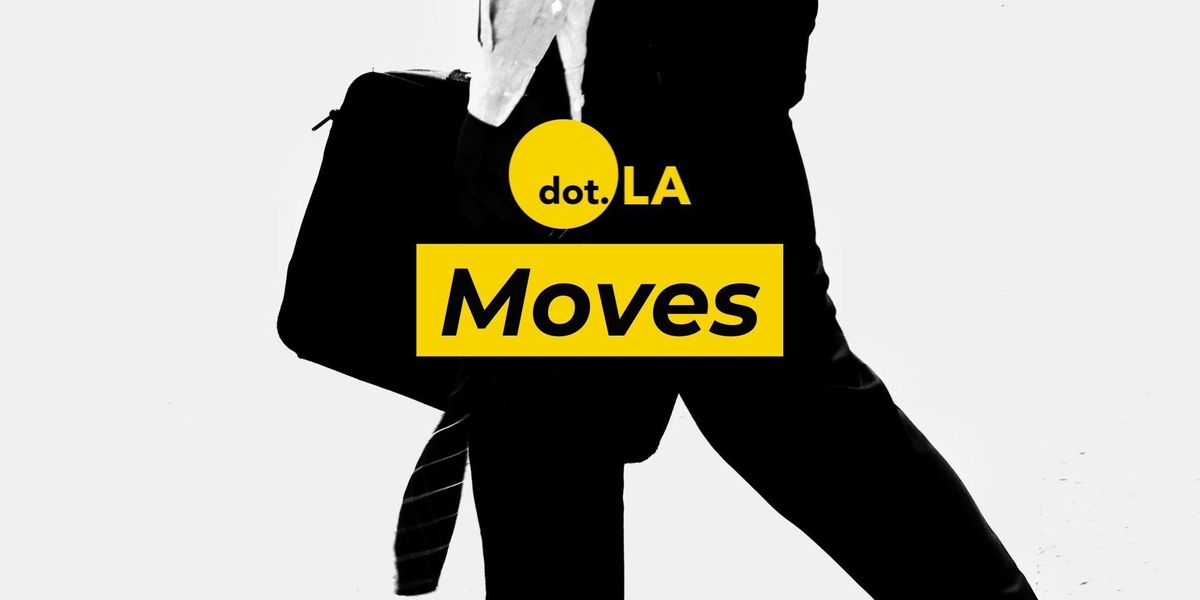 Photo by James Opas | Modified by Joshua Letona
"Moves", our roundup of job changes in L.A. tech, is presented by Interchange.LA, dot.LA's recruiting and career platform connecting Southern California's most exciting companies with top tech talent. Create a free Interchange.LA profile here—and if you're looking for ways to supercharge your recruiting efforts, find out more about Interchange.LA's white-glove recruiting service by emailing Sharmineh O'Farrill Lewis (sharmineh@dot.la). Please send job changes and personnel moves to moves@dot.la.
***
FaZe Clan brought on Zach Katz as the gaming and media company's new president and chief operating officer. Katz was previously the chief executive officer of the music tech investment fund Raised in Space Enterprises.
TikTok brand factory LINK Agency promoted Dustin Poteet to chief creative officer. Poteet was previously creative director at the firm.
Livestream shopping platform Talkshoplive hired Tradesy co-founder John Hall as its chief technology officer. Universal Music Group Nashville's former vice president of digital marketing, Tony Grotticelli, also joins the company as vice president of marketing.
Anjuli Millan will take over as head of original content at Snap after three years of overseeing production for the division.
Tech and media company Blavity hired Nikki Crump as general manager of agency. Crump joins the company from Burrell Communications Group.
O'Neil Digital Solutions, which provides customer communications and experience management for the health care industry, hired Eric Ramsey as national account sales executive. Ramsey joins from T/O Printing.

Investment firm Cresset Partners named Tammy Funasaki as managing director of business development. Funasaki previously served as head of investor relations for Breakwater Management.
From Your Site Articles
Related Articles Around the Web
Kristin Snyder
Kristin Snyder is an editorial intern for dot.la. She previously interned with Tiger Oak Media and led the arts section for UCLA's Daily Bruin.
Christian Hetrick
Christian Hetrick is dot.LA's Entertainment Tech Reporter. He was formerly a business reporter for the Philadelphia Inquirer and reported on New Jersey politics for the Observer and the Press of Atlantic City.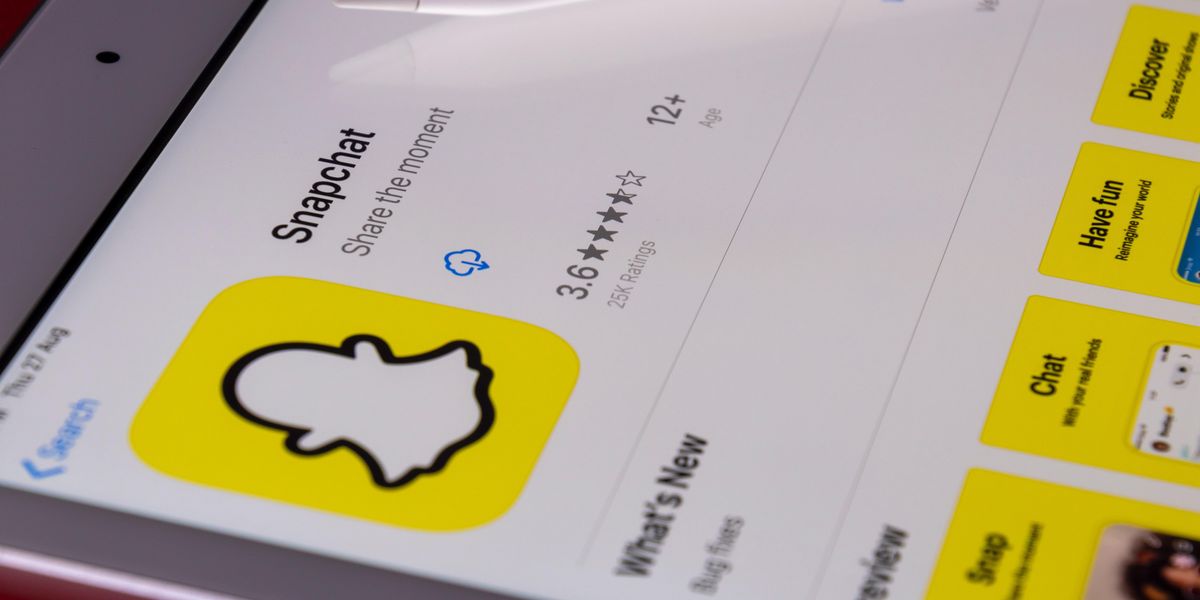 Snapchat is preparing to roll out enhanced parental controls that would allow parents to see who their teenagers are chatting with on the social media app, according to screenshots of the upcoming feature.
Snap's parental controls.
Courtesy of Watchful.
Snapchat is planning to introduce Family Center, which would allow parents to see who their children are friends with on the app and who they've messaged within the last seven days, according to screenshots provided by Watchful, a product intelligence company. Parents would also be able help their kids report abuse or harassment.
The parental controls are still subject to change before finally launching publicly, as the Family Center screenshots—which were first reported by TechCrunch—reflect features that are still under development.
Santa Monica-based Snap and other social media giants have faced mounting criticism for not doing more to protect their younger users—some of whom have been bullied, sold deadly drugs and sexually exploited on their platforms. State attorneys general have urged Snap and Culver City-based TikTok to strengthen their parental controls, with both companies' apps especially popular among teens.
A Snap spokesperson declined to comment on Friday. Previously, Snap representatives have told dot.LA that the company is developing tools that will provide parents with more insight into how their children are engaging on Snapchat and allow them to report troubling content.
Yet Snap's approach to parental controls could still give teens some privacy, as parents wouldn't be able to read the actual content of their kids' conversations, according to TechCrunch. (The Family Center screenshots seen by dot.LA do not detail whether parents can see those conversations).
In addition, teenage users would first have to accept an invitation from their parents to join the in-app Family Center before those parents can begin monitoring their social media activity, TechCrunch reported.

Christian Hetrick
Christian Hetrick is dot.LA's Entertainment Tech Reporter. He was formerly a business reporter for the Philadelphia Inquirer and reported on New Jersey politics for the Observer and the Press of Atlantic City.