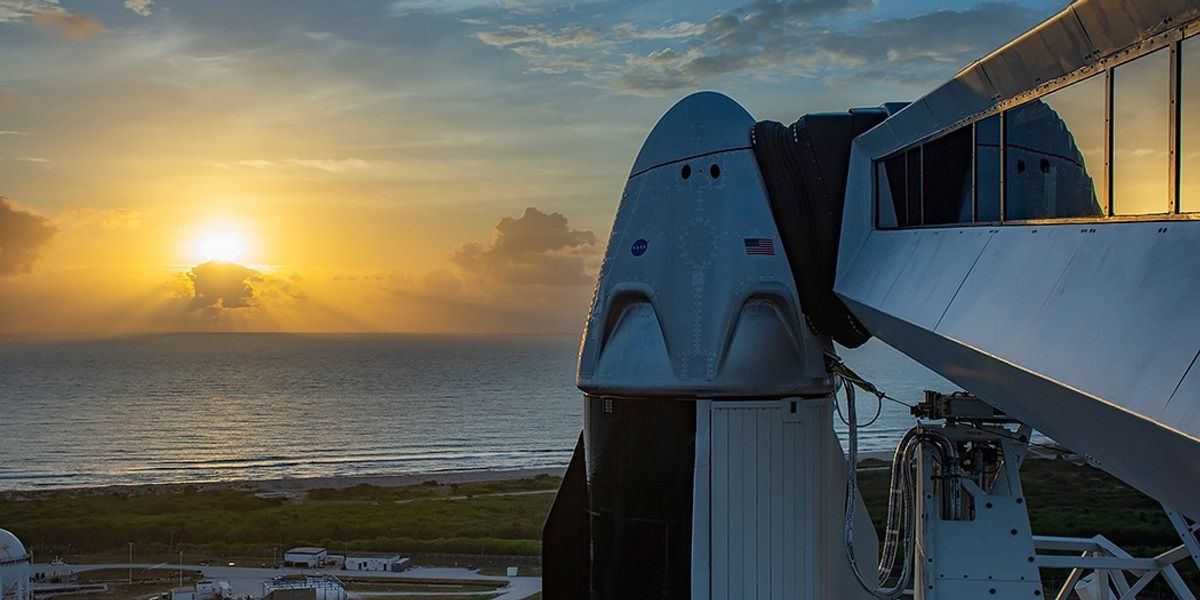 cdn.geekwire.com
This is the web version of dot.LA's daily newsletter. Sign up to get the latest news on Southern California's tech, startup and venture capital scene.
How did the American space program become so reliant on one single private company? It's a question I've been asking myself since 2018 when I first began reporting on the local aerospace industry. And after a recent story in the New York Times that examined SpaceX's growing influence on the aerospace industry, it's a question worth further investigation.
---
Sure, SpaceX still has competitors – from local upstarts looking to cheapen launch costs through innovative rockets, like Rocket Lab or Relativity Space, to established industry titans like the United Launch Alliance (ULA). But lately, Musk's firm has a vice grip on the government, which remains confident in him despite recent public debacles at his other ventures.
Last month, NASA announced it was expanding SpaceX's role as an Artemis contractor, adding a second crewed landing demonstration in 2027. It also added to SpaceX's $2.9 billion contract to build the lunar lander: In November NASA awarded SpaceX an additional $1.15 billion to keep developing its Starship human landing system with the goal of "long-term human exploration of the Moon." Simply put, NASA is investing billions into SpaceX and will continue to do so.
Let's get into a few reasons why SpaceX has become the dominant competitor for NASA's missions, and, crucially, if the industry thinks that's a good thing.
It's All About the Money
All launch decisions boil down to funding. The government gave up on maintaining its own crafts in 2011, with the retirement of the space shuttle. In 2011, when the government retired the space shuttle, they all but gave up on maintaining their own crafts. For a decade, the U.S. relied on Russian Soyuz rockets but the government was eager to have a domestic partner (for, uh, reasons that are more apparent now than ever). Enter SpaceX's Crew Dragon in 2020.
"Price is one of the key evaluation factors in the proposal selection process," NASA Human Landing System program executive Nantel Suzuki told me today, noting that NASA now offers "firm" fixed-price contracts in a bid to save money.
Since its inception SpaceX has won over the feds, proving that it can deliver reliable missions at a fraction of the cost that larger players need. It consistently out-bids other competitors and can deliver more for less capital, something that space experts are always keen to mention.
"Because SpaceX was able to come in and disrupt the launch vehicle market, initially starting off with smaller launches but now competing directly with the larger launch vehicles, it's lit a fire under the the mega-companies [that have said], oh, we can't be as competitive with them at this scale anymore, because [SpaceX is] able to be more cost effective," explained Anita Sangupta, a rocket scientist and JPL alumni. Earlier this year, Sangupta and I spoke about SpaceX's ever-growing reach and she noted that it's clear the United Launch Alliance (a joint venture between Boeing and Lockheed Martin) is struggling to compete.
SpaceX's rise "has caused a reason for people to look again at how they develop launch vehicles," Sangupta continued. "Because if SpaceX can be a lot more cost effective per kilogram as compared to ULA, why would the government go with them?"
Not a Shabby Track Record
Keen to avoid another Challenger disaster, it's no wonder that when awarding contracts, NASA is always looking at the safety record and history of its potential partners.
And so far, SpaceX is coming out ahead. "10 years ago, when NASA decided to trust SpaceX or others, and give a large amount of contracts to more risky and private companies with the vision that these guys will provide cheaper access to space," Starburst Aerospace CEO Francois Chopard said at a conference last week. "We've definitely seen a rise in NASA funding and Space Force funding in the last five years." Furthermore, Chopard noted that geopolitical tensions have NASA eager to bolster its portfolio, hinting that the U.S. doesn't want to be beaten to human planetary exploration by China, Russia or another foreign adversary.
Need for Speed
Close launch competitors like Jeff Bezos' Blue Origin have suffered delays: An engine for the ULA Vulcan rocket scheduled for delivery in 2018 was just delivered in late October—four years late. That pushed the Vulcan's first test flight back to the first quarter of 2023. If that test goes to plan, the craft will carry a lunar rover made by Astrobotic for NASA's Commercial Lunar Payload Service program to the moon as soon as late 2023.
Crucially for Blue Origin, the mission will also determine if Vulcan will gain Space Force certification for future missions. To that end, NASA JPL told me they're open to bids from "all U.S. companies" working on lunar landing systems, including for future crewed and uncrewed missions from lunar orbit to the Moon's surface.
Where No Company Has Gone Before
Other SpaceX launch competitors like Rocket Lab and Virgin Orbit are focused primarily on delivery of non-human payloads like satellites, so NASA is contracting with them, but not for crew launches. That's where SpaceX has a growing monopoly, unless Blue Origin or ULA offers a viable alternative.
Jaret Matthews, CEO of lunar lander firm Astrolab, told me not long ago that "NASA is really applying that model everywhere now, rather than having these kind of cost-plus contracts where big, traditional prime aerospace companies are charging whatever they need to charge, and then also [getting] a guaranteed profit." Matthews added that this model was "a recipe for big cost overruns and schedule delays."
In short, SpaceX is eating ULA's lunch. And it remains to be seen if the feds' over-reliance on SpaceX is a pro, or a con. But in the short term, SpaceX does deserve the headway it's carved out for itself, since it does have a solid track record of delivering missions and astronauts to the cosmos. It'll likely be awhile before ULA, Blue Origin, or any new competitor can instill the same confidence. – Samson Amore
Developers are creating AI programs that can do anything from writing academic essays to creating photorealistic images, You'd think professors might be concerned, but the educators we talked to see a tool to propel students' writing even farther.