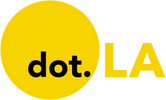 Get in the KNOW  
  on LA Startups & Tech  
X
Image by Evan Xie/ dot.LA
Prediction: LA's Startup Shakeout Will Continue Into 2023, Setting Survivors Up for Long-Term Success
Spencer Rascoff
Spencer Rascoff serves as executive chairman of dot.LA. He is an entrepreneur and company leader who co-founded Zillow, Hotwire, dot.LA, Pacaso and Supernova, and who served as Zillow's CEO for a decade. During Spencer's time as CEO, Zillow won dozens of "best places to work" awards as it grew to over 4,500 employees, $3 billion in revenue, and $10 billion in market capitalization. Prior to Zillow, Spencer co-founded and was VP Corporate Development of Hotwire, which was sold to Expedia for $685 million in 2003. Through his startup studio and venture capital firm, 75 & Sunny, Spencer is an active angel investor in over 100 companies and is incubating several more.
05:00 AM | December 26, 2022
For years, the VC funding environment in Los Angeles and beyond has defied the laws of gravity. When it came to tech expansion, the unofficial ethos seemed to be: what goes up must stay up. But recent forces have conspired to paint a much different picture than we're used to seeing, and the effects are being felt at every stage of the startup ecosystem.

My prediction: while the future funding forecast looks bleak and will stay that way for a while, it's not without its bright spots, especially for those who are in it for the long run.
---
The Fed Effect
Here's where it started: In the public equity markets, the tide began to turn as the Fed started raising interest rates in order to tame inflation. This jumpstarted a risk-off mentality, which happens when there's increased uncertainty, even pessimism, about the economic outlook. Higher discount rates due to higher interest rates lead to growth stocks trading down.
It's been a dazzling display of volatility. Market-wide, we've seen high-growth tech stocks decline significantly in the past six months— many tech stocks are down 50%-plus in the last year. 2022 was rough.
On the extreme end, Carvana shares have dropped 97%. Shopify stock is down 80% in 2022 and even Amazon, which to-date has seemed relatively bulletproof, lost more than 40% of its value since January 1. These are good examples of not only the problem at hand, but also the opportunity.
Crossover investors—those who do both public and private market investing—suddenly see public market opportunities again. They can now buy high-quality liquid assets in public markets at historically low multiples.
That's the exact opposite of a few years ago when public equities were valued very highly. Then, crossover investors simply couldn't find great returns in public markets, and chose instead to fish upstream into the private market investing tide pool to find viable prospects. That helped fuel the expansive L.A. (and elsewhere) startup success we've known to-date.
Stock-Induced Gridlock
Now that crossover investors have returned more to the public markets (or have stayed on the sidelines), and more traditional growth investors see a more difficult path for their companies to IPO, the local venture landscape has changed. Late-stage funding opportunities and the IPO markets have essentially shut down. Most companies that raised money at high valuations can't go back because they can't command such a high price in the public markets.
A year or two ago, it was typical to see a $5 million seed round at a $25 million valuation. Today, that's an incredibly difficult hurdle to jump. I see numbers closer to $2 to $3 million at $10 to $15 million valuations, and even that feels like a significant success.
This is where the gridlock begins. This scenario forces late-stage private companies into a pretty undesirable corner. They essentially have two options: A) raise a flat or down round or B) cut expenses and extend runway. While neither are ideal, most companies who can are choosing the lesser of two business evils: option B.
This means that the majority of growth-stage companies raising now are only doing so because they've run out of cash and will shut down without additional funding. This reinforces the prevalence of down rounds in the market.
And at the end of the line? IPOs, the final step, simply aren't happening right now. It's gridlock from start to finish.
Ripples, Then Rebound
One of the biggest implications of these market shifts is that not only do companies have less capital, but also less access to future capital. These days, cutting costs is tantamount to survival, and though necessary, it's having a ripple effect throughout the tech industry. Hiring has slowed. Marketing expenditure has decreased. Expenditures overall are down. On top of these startup trends, consider the major layoffs happening at Meta, Snapchat and other large- and small-scale players, and it's hard to see anything but a grim outlook ahead.
But my perspective: the long view isn't all bad. Because companies are taking this chance to focus on unit profitability and sustainable growth, they're setting themselves up for future success.
The L.A. market is particularly poised to weather this storm, in large part because it's a hub for sectors that are standing strong mid-downturn.
Clean tech, a catchall name for everything from green energy to sustainable building materials to electric cars, is booming, and L.A. is benefiting. One of the pioneers of the space, Rivian, is based just outside L.A. in Irvine, and companies like Universal Hydrogen, Loop and EVGo are all based in the area.
The defense tech and aerospace industries are also on the uptick, and L.A. is home to some of the most innovative startups in those verticals. Take for instance Apex Space, a Culver City-based startup dedicated to producing better spacecraft at scale, and Relativity Space, which is building the first autonomous rocket factory and launch services for satellites. One of the largest venture rounds of the year was just announced for Anduril, a tech-enabled defense contractor based in Costa Mesa. SpaceX, one of the most highly valued private companies, is based in Hawthorne and continues to thrive. (Disclosure: my venture fund, 75 & Sunny Ventures, is an investor in Apex, Relativity and SpaceX.)
Mega rounds for powerhouse companies like Anduril and SpaceX during this down market have meant that, in contrast to most of the country, late-stage funding in L.A. has actually increased relative to early-stage funding. Still, early-stage startups in L.A. continue to thrive. In terms of deal count, seed and early-stage investments make up 75% of L.A.'s venture rounds, driving the flywheel that has made L.A. tech so dynamic over the past few years.
If you hated the last few months, as I have, remember that this too shall pass. The Fed will slow and eventually halt rate rises, and I'd bet the halt will be followed by rate declines (in late 2023?). My prediction: by late 2023 or 2024, the funding market will improve and the weather will turn. Maybe we won't get completely back to "75 and Sunny" for a while, but the gruesome second half of 2022, which will continue in 2023, will subside late next year. 2023 will be a lost year, a year in which startups should focus on surviving not thriving. Those that make it to the other side of this downturn, like those which survived the 2008 and 2000 downturns, will become long-term winners and be stronger for having weathered this storm.
Spencer Rascoff
Spencer Rascoff serves as executive chairman of dot.LA. He is an entrepreneur and company leader who co-founded Zillow, Hotwire, dot.LA, Pacaso and Supernova, and who served as Zillow's CEO for a decade. During Spencer's time as CEO, Zillow won dozens of "best places to work" awards as it grew to over 4,500 employees, $3 billion in revenue, and $10 billion in market capitalization. Prior to Zillow, Spencer co-founded and was VP Corporate Development of Hotwire, which was sold to Expedia for $685 million in 2003. Through his startup studio and venture capital firm, 75 & Sunny, Spencer is an active angel investor in over 100 companies and is incubating several more.
https://twitter.com/spencerrascoff
https://www.linkedin.com/in/spencerrascoff/
admin@dot.la
What Data TikTok Collects
Like other social media giants, TikTok gobbles up a lot of user information. To start, TikTok receives names, ages, phone numbers and emails when people sign up for the service. The app also knows users' approximate locations and mobile device identifiers, such as IP addresses.
Germain told dot.LA the most valuable info may come from the way users interact with the video sharing app. TikTok is quite good at figuring out peoples' interests based on the videos or accounts they've previously liked or followed. Those insights are useful for advertisers and—potentially—for spreading political messages, Germain noted.
"This vast trove of data that every social media company has—on what people are interested in, what makes them upset, what makes them happy—is incredibly valuable," he said.
The company's privacy policy permits TikTok to collect a wide range of additional data, from consumers' keystroke patterns to biometric info. However, the company says it doesn't necessarily take in or store all of this. For example, keystroke patterns may be used solely for anti-fraud and spam purposes, according to TikTok. Regarding biometrics, TikTok said editing features may automatically locate a person's face to apply an effect, but those features do not uniquely identify individuals.
Why U.S. government officials are concerned
TikTok is owned by Beijing-based tech giant ByteDance and China is an economic and foreign policy rival to the U.S. government. With the Chinese Communist Party (CCP) exerting considerable power over the nation's tech companies, U.S. lawmakers and administration officials contend that TikTok's Chinese ownership poses a national security risk.
"The CCP has a track record longer than a CVS receipt of conducting business & industrial espionage as well as other actions contrary to U.S. national security, which is what makes it so troubling that [ByteDance] personnel in Beijing are accessing this sensitive and personnel data," Federal Communications Commissioner Brendan Carr recently said.
TikTok says it has never provided any U.S. user data to the Chinese government, nor would it do so if asked. Additionally, the company recently announced that all of U.S. user traffic is now routed to American software giant Oracle's servers.
"The TikTok app is not unique in the amount of information it collects, compared to other mobile apps," the company said.
TikTok is hardly the only company swallowing a lot of data on Americans, from car makers to smart doorbell firms. Consumers' credit card purchases, contact lists and recent GPS locations are hawked by hundreds, if not thousands, of companies in the so-called data broker industry, Germain noted.
"If the Chinese government wanted it, they could just go out and buy it because it's for sale," he said. "...I think people, when they're worried about TikTok doing something, they should ask themselves whether they should be worried about American companies doing the same thing."
Still, Germain said there's some genuine cause for concern, since China's government has previously pushed the country's companies to do its bidding. But to Germain, that concern has less to do with China knowing your phone number and more to do with propaganda.
"The Chinese government could instruct Tiktok to manipulate its algorithm to show people content that promotes the goals of the Chinese government," Germain said. "That could totally happen and that is something that is of concern. But that does start to move away from questions of data privacy."
Christian Hetrick
Christian Hetrick is dot.LA's Entertainment Tech Reporter. He was formerly a business reporter for the Philadelphia Inquirer and reported on New Jersey politics for the Observer and the Press of Atlantic City.
03:49 PM | October 14, 2022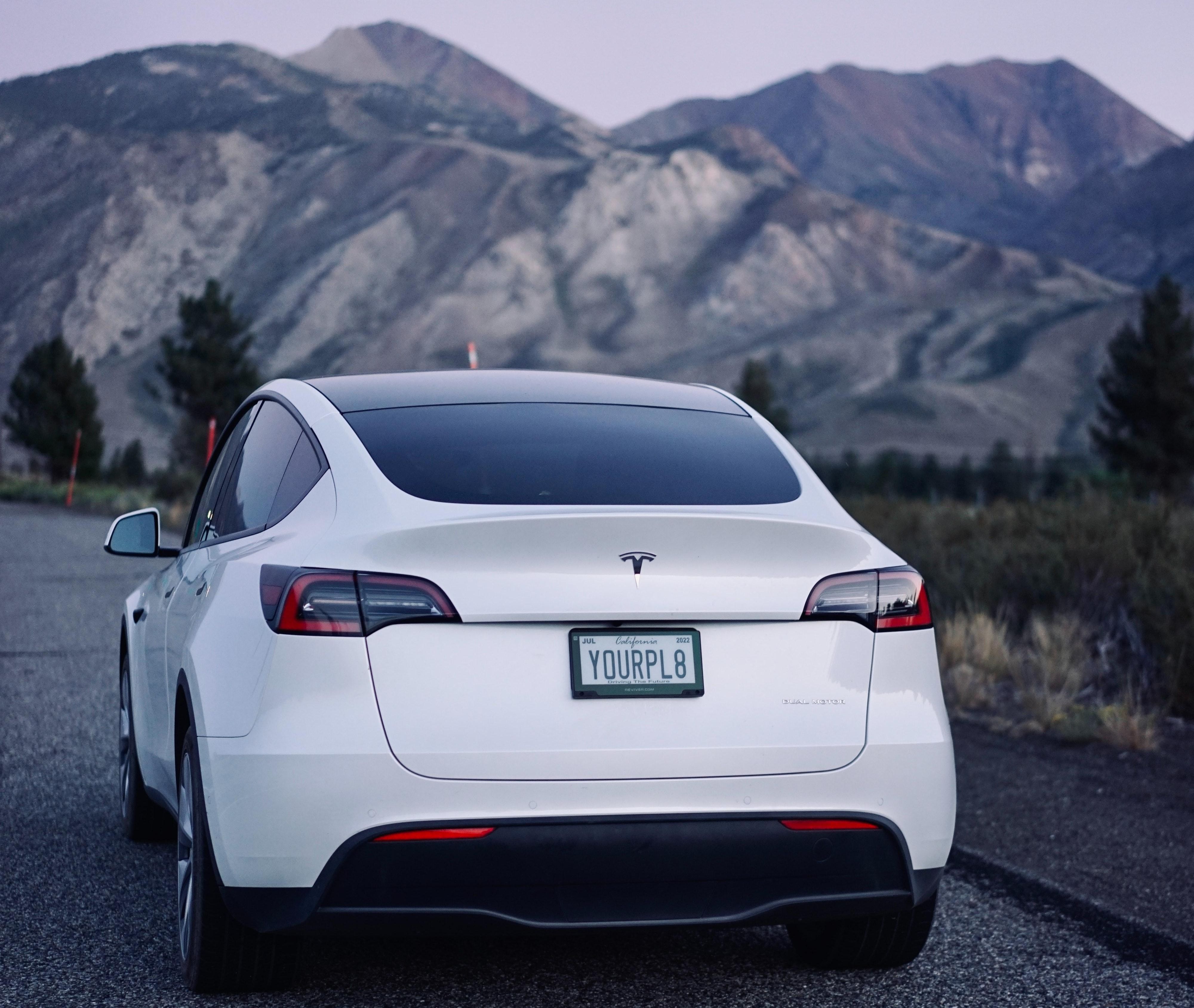 Thanks to a new bill passed on October 5, California drivers now have the choice to chuck their traditional metal license plates and replace them with digital ones.
The plates are referred to as "Rplate" and were developed by Sacramento-based Reviver. A news release on Reviver's website that accompanied the bill's passage states that there are "two device options enabling vehicle owners to connect their vehicle with a suite of services including in-app registration renewal, visual personalization, vehicle location services and security features such as easily reporting a vehicle as stolen."
Reviver Auto Current and Future CapabilitiesFrom Youtube
There are wired (connected to and powered by a vehicle's electrical system) and battery-powered options, and drivers can choose to pay for their plates monthly or annually. Four-year agreements for battery-powered plates begin at $19.95 a month or $215.40 yearly. Commercial vehicles will pay $275.40 each year for wired plates. A two-year agreement for wired plates costs $24.95 per month. Drivers can choose to install their plates, but on its website, Reviver offers professional installation for $150.

A pilot digital plate program was launched in 2018, and according to the Los Angeles Times, there were 175,000 participants. The new bill ensures all 27 million California drivers can elect to get a digital plate of their own.
California is the third state after Arizona and Michigan to offer digital plates to all drivers, while Texas currently only provides the digital option for commercial vehicles. In July 2022, Deseret News reported that Colorado might also offer the option. They have several advantages over the classic metal plates as well—as the L.A. Times notes, digital plates will streamline registration renewals and reduce time spent at the DMV. They also have light and dark modes, according to Reviver's website. Thanks to an accompanying app, they act as additional vehicle security, alerting drivers to unexpected vehicle movements and providing a method to report stolen vehicles.
As part of the new digital plate program, Reviver touts its products' connectivity, stating that in addition to Bluetooth capabilities, digital plates have "national 5G network connectivity and stability." But don't worry—the same plates purportedly protect owner privacy with cloud support and encrypted software updates.

5 Reasons to avoid the digital license plate | Ride TechFrom Youtube
After the Rplate pilot program was announced four years ago, some raised questions about just how good an idea digital plates might be. Reviver and others who support switching to digital emphasize personalization, efficient DMV operations and connectivity. However, a 2018 post published by Sophos's Naked Security blog pointed out that "the plates could be as susceptible to hacking as other wireless and IoT technologies," noting that everyday "objects – things like kettles, TVs, and baby monitors – are getting connected to the internet with elementary security flaws still in place."
To that end, a May 2018 syndicated New York Times news service article about digital plates quoted the Electronic Frontier Foundation (EFF), which warned that such a device could be a "'honeypot of data,' recording the drivers' trips to the grocery store, or to a protest, or to an abortion clinic."
For now, Rplates are another option in addition to old-fashioned metal, and many are likely to opt out due to cost alone. If you decide to go the digital route, however, it helps if you know what you could be getting yourself into.
Steve Huff
Steve Huff is an Editor and Reporter at dot.LA. Steve was previously managing editor for The Metaverse Post and before that deputy digital editor for Maxim magazine. He has written for Inside Hook, Observer and New York Mag. Steve is the author of two official tie-ins books for AMC's hit "Breaking Bad" prequel, "Better Call Saul." He's also a classically-trained tenor and has performed with opera companies and orchestras all over the Eastern U.S. He lives in the greater Boston metro area with his wife, educator Dr. Dana Huff.
steve@dot.la