Not Sure What To Film For Your Next TikTok? Ask ChatGPT
Kristin Snyder
Kristin Snyder is dot.LA's 2022/23 Editorial Fellow. She previously interned with Tiger Oak Media and led the arts section for UCLA's Daily Bruin.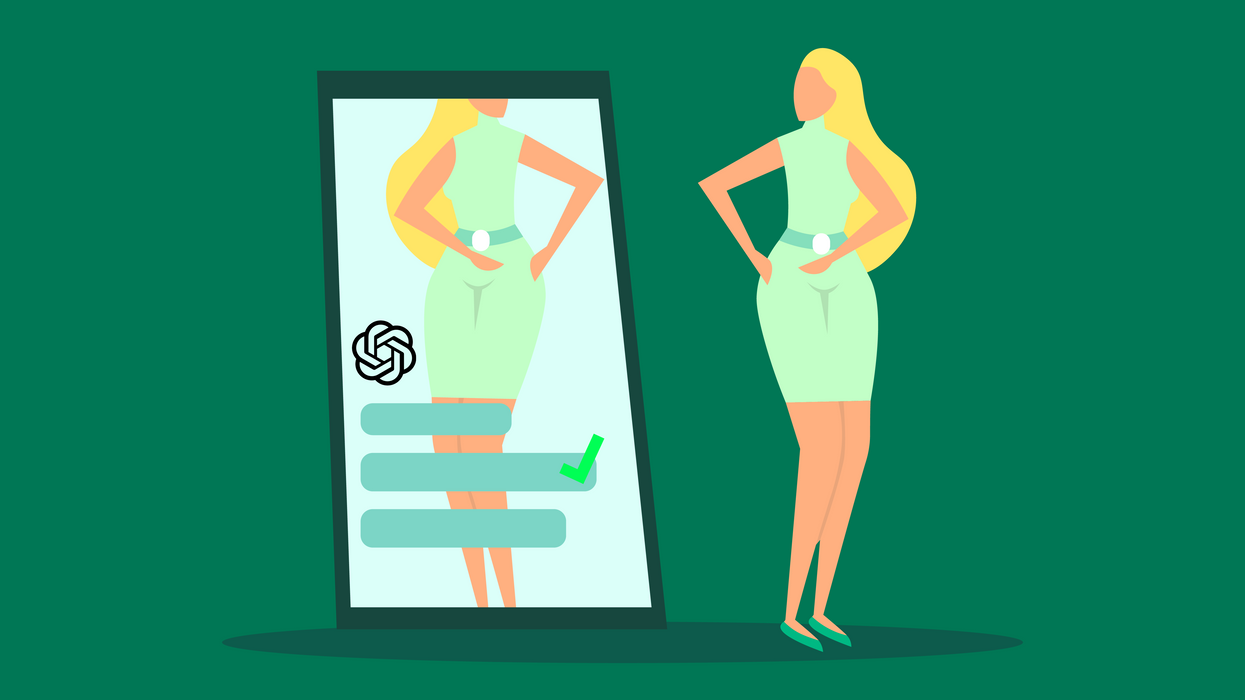 Evan Xie
This is the web version of dot.LA's daily newsletter. Sign up to get the latest news on Southern California's tech, startup and venture capital scene.
AI has made waves on social media by generating viral images and audio clips . Now, creators are turning to ChatGPT to help them with everything from makeup styles to home decor to selecting the right outfit.
But ChatGPT isn't just helping configure specific aesthetics. One creator typed in "brown skin makeup tutorial" and let ChatGPT walk her through a 10-step tutorial. Another asked it to recreate a red carpet makeup look . Skincare creators are also asking ChatGPT to guide their processes, with some asking for routines meant for acne-prone skin and hyperpigmentation .
So far, the attempt to translate the tech recommendations into real life has resulted in varied success. Creators who make videos detailing how ChatGPT has told them have seen a moderate uptick in viewership. One creator's video sits at over 225,000 views—up from the 37,000 views of her previous video, but still below the 830,000 views from a video she posted the next day. For others, the AI-assisted content gets about the same amount of attention .
There's also the issue of AI's penchant for inaccuracy . Beauty influencers have noted that its tutorials often omit products like blush, setting powder and concealer. A skincare influencer found that ChatGPT's recommended routine mixed products that aren't meant to be combined.
But, for the most part, AI has been able to successfully mimic current trends. It accurately produced cottagecore , it girl and coastal cowgirl , all of which are trends that influencers are trying to fit into at the moment.
Might AI pose a threat to the very concept of influencing? After all, a good portion of influencer content relies on guiding viewers through new trends and offering products and styles that can fit the latest style. If ChatGPT can do the same, then, theoretically, people might not bother waiting for an influencer to tell them how to achieve whatever aesthetic is currently trending.
That said, it's unclear whether a bot will fully decimate the influencer space. After all, you need influencers to dictate trends in the first place. Not to mention, as one creator pointed out , without accompanying photos, some might find it difficult to know exactly what their makeup is meant to look like.
The more likely scenario then is the flattening of the already repetitive TikTok trend cycle. Since AI pulls from pre-existing examples, it will likely reinforce that which already exists. A predicament that people have noticed. In the comments of the fashion and beauty-related ChatGPT videos, some people have deemed the AI-generated styles "basic" or outdated .
So AI-generated style hasn't yet become TikTok's next viral trend. For now, it's a tool that has helped some creators boost views and might make it easier to plan trend-specific content. But, should more lifestyle creators turn to ChatGPT, don't expect their content to stand out.
Kristin Snyder
Kristin Snyder is dot.LA's 2022/23 Editorial Fellow. She previously interned with Tiger Oak Media and led the arts section for UCLA's Daily Bruin.
https://twitter.com/ksnyder_db