playa vista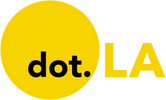 Get in the KNOW
on LA Startups & Tech
X
playa vista
Buoyed by a surge in sales during the pandemic, Playa Vista-based wineseller Winc aims to raise as much as $92 million in a public debut that's anticipated this week.

The 10-year-old company expects to price its IPO between $14 and $16 per share and has applied to list on the New York Stock Exchange under the symbol "WBEV."
Like other alcohol purveyors, Winc has seen a "significant increase" in direct online sales since March 2020, according to an SEC filing published last week. As the pandemic shuttered bars and restaurants, more people splurged on bottles of wine and spirits to drink at home. Excessive drinking spiked during lockdowns, too.
Winc's executives say the online frenzy reflects a "permanent shift in consumer behavior," away from buying bottles at brick-and-mortar stores.
Winc produces its own wines in collaboration with vineyards and other wine brands, such as Yes Way Rosé. And in a sense, Winc can be thought of as a wine-brand factory. It aims to pop out as many as ten new brands per year based on the data it gathers on customers and their ordering habits. To that point, Winc says its mission is to "become the leading brand builder within the alcoholic beverages industry."
The majority of Winc's revenue today comes from its subscribers, who pay monthly for bottles tailored to their palates, but the company also sells its brands through wholesalers. In all, Winc says it sold more than 430,000 cases of wine in 2020, up 80% from the prior year.
While the pandemic has been a boon for Winc's sales, another global emergency poses a threat to its bottom line.
Photo by Klara Kulikova on Unsplash
Climate Change and Wildfires
Winc warned in its filing that destructive events linked to climate change, such as wildfires and extreme weather, "could negatively impact the quality and quantity of grapes available to us and our producers for wine production."
The wine industry at large has already suffered from fires and extreme weather. For example, smoke taint has ruined harvests and rising temperatures have disrupted growing regions.
"We are already beginning to see the effects of climate change on wine in many regions of the world," Columbia University climate scientist Dr. Benjamin Cook told dot.LA. For example, droughts and wildfires in the West are "linked in part to climate change, and these events are having impacts on grape growers and harvests in California and elsewhere in the region," said Cook in a comment on the wider industry.
But Winc sells a ton of California wine. All five of the company's "core brands" — which each bring in between "$1 million and $10 million in annualized revenues" — feature California grapes, though not always exclusively. Winc's "Wonderful Wine Company," for example, sources grapes from California as well as Spain, Argentina, and Chile. For its part, Winc says it is "not reliant on any one vineyard or geographic" because it outsources production.
As the impacts of climate change nevertheless grow clearer, climate-related disclosures such as Winc's have also "grown dramatically" in the U.S., the Securities and Exchange Commission said earlier this year.
And wine is one among countless industries affected by the climate crisis.
Google, for example, has cautioned that hotter temperatures could drive up the cost of cooling its data centers, while drugmaker Eli Lilly has said the warming Earth may boost demand for some of its medicines.
Winc's Footprint
While noting the threat of climate change, Winc also laid out in some detail how it limits its carbon footprint. The company said in the filing that it uses "flexi-tanks" to pack more wine into shipping containers and it plans to embrace corks that are "100% plant based, 100% sustainable and made from discarded materials."
Winc also says it strives to produce 75% of its wines "from sustainably farmed grapes by the end of 2021." The wineseller advertises many of its bottles under a sustainability banner, but it offers little information on how it determines whether a bottle of wine was produced sustainably.
Winc did not respond to requests for comment on its coming IPO.
Editor's note: Winc has reportedly postponed its IPO. The firm did not immediately respond to a request for comment.
From Your Site Articles
Related Articles Around the Web
Appetize, a Playa Vista mobile ordering service that delivers food at Dodger games and other large venues , just got gobbled up for $415 million by payment and software service SpotOn.
The acquisition was part of the San Francisco-based SpotOn's $300 million Series E funding round led by Andreessen Horowitz that values the company at $3.15 billion.
Adding Appetize will help SpotOn, which is focused on providing software and management tools to small and medium-size restaurants and retailers, further expand its reach.
Appetize is already being serviced in 65% of sports and entertainment venues like L.A.'s Dodger Stadium and Honda Center in Anaheim, home to the Anaheim Ducks. Their platform includes point of sale devices, self-service kiosks, handheld devices, online ordering, that offer tap or scan payment options, including Apple Pay, Google Pay which allows fans to order from the comfort of their seat.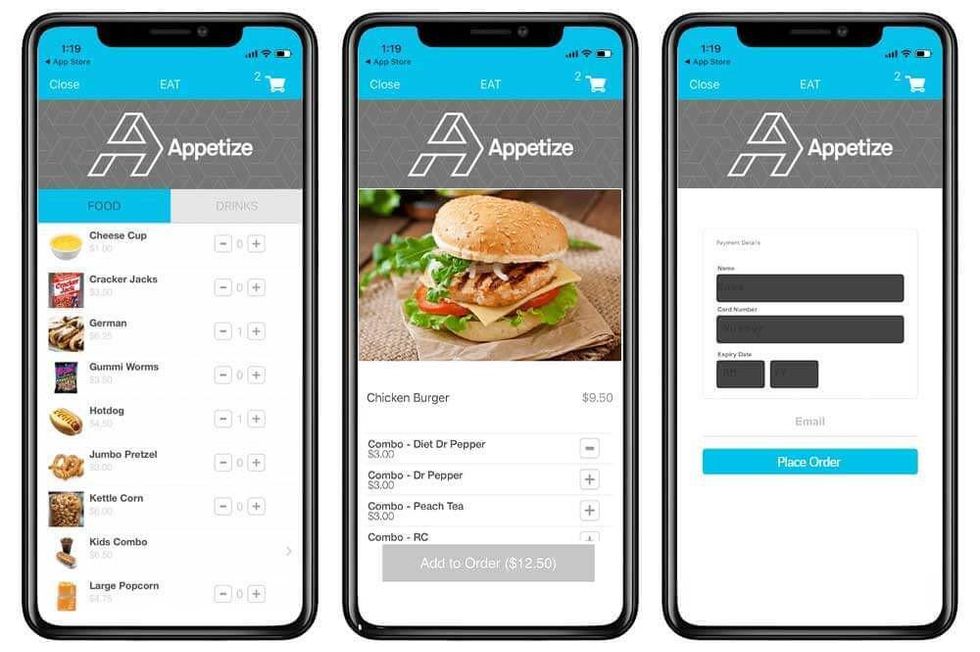 Max Roper, CEO of Appetize will continue running the business, but will take on the role of president of SpotOn Enterprise. "We are super excited about being able to service the end to end market from the coffee shop all the way up to the super bowl stadium level," Roper stated.
The combined companies will have over 1,600 employees, 350 from Appetize and 1,300 from SpotOn and is expected to grow with this acquisition.
Appetize will retain their offices in Los Angeles and employees will continue their roles under the SpotOn Enterprise.
All transactions at each venue are still handled by SpotOn Enterprise, which includes point of sale, kiosk, mobile ordering, and inventory.
"For us, the goal is to provide the best product to the clients we service today and to future clients we will have in the future. The unique thing is being able to service top to bottom and the middle market, no one is able to service that 10-100 store chain," Roper stated.
From Your Site Articles
Related Articles Around the Web
Insurtech veteran Nelson Lee is behind a new startup digitizing life insurance — a process he promises can happen in as little as seven seconds.
For a monthly fee — premium subscriptions start at $99 — insurance agents and brokers can access iLife's database of over 500,000 policies along with the software to help them match customers with the right plans.
"You would never have to hire a developer, you wouldn't need to know anything related to technology, you'll never need to buy Salesforce or use Wordpress," said Lee, founder and CEO of the SaaS startup.
Some customers, he said, call the platform "the Shopify of life insurance."
The Playa Vista-based company closed a $4 million seed round led by Foundation Capital to grow its team and launch new product features aimed at remaking the notoriously slow process.
According to the company, life insurance shoppers are typically left waiting between five and 14 business days for a quote. Meanwhile, agents can easily burn through thousands of dollars before getting their agencies off the ground.
Around 90% of Lee's users already sell other financial products and are looking to expand into life insurance.
"As a broker selling life insurance the traditional way for years, I knew the pain points in the process," said Jessica Leopore, founder of online life insurance company Surevested, which runs on iLife's software. "Quotes, applications and underwriting turnaround times were incredibly time-consuming and frustrating for both the agent and client alike."
iLife's platform, she said in a statement, streamlines the sales process "from quote to bind, freeing up our time to be more productive."
Four life insurance carriers and over 100 agencies and brokers currently use the platform in beta. It will launch to the public in June.
From Your Site Articles
Related Articles Around the Web