milken global conference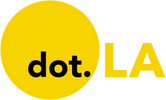 Get in the KNOW
on LA Startups & Tech
X
milken global conference
Image courtesy of the Milken Conference
This is the web version of dot.LA's daily newsletter. Sign up to get the latest news on Southern California's tech, startup and venture capital scene.
For all the ambitious talk from Mark Zuckerberg about how glamorous and revolutionary the metaverse will be, it's got a long way to go before the average person wants to engage with it.
At the 2022 Milken Institute Global Conference on Tuesday, Wave Financial founder Les Borsai hosted a panel titled "A Look into the Metaverse: Augmented and Virtual Reality," which sought to explore the various applications for mixed reality and metaverse-related technologies. Yet when Borsai initially asked attendees whether any of them owned virtual reality tech, only a smattering of hands went up across the room, while only a handful of the same folks said they used VR for more than one hour per week.
The discussion was wide-ranging—covering topics ranging from the value of NFTs as profile pictures, to VR's potential as a vehicle to treat mental and physical ailments. One of the participants, none other than author and spiritual guru Deepak Chopra, claimed that VR can help "change the experience, [and] change the reality" for patients, advocating for its use by the chronically ill.
The talk began with a demonstration by mixed reality production firm Big Rock Creative that introduced all six panelists in "the metaverse" before they walked out on stage. If the idea sounded cool, the execution left something to be desired; blocky, two-dimensional avatars of each panelist—for some reason missing arms and legs—floated on-screen to introduce themselves, before all boarding a virtual bus to "drive them" to the conference.
The bit didn't land, with many attendees exchanging confused glances, unsure if the presentation was live (it was pre-taped). The avatars lacked detail and failed to convey even the basic emotions that Snapchat's Bitmojis are capable of. At the risk of a roast, it's frankly flummoxing why these much-hyped and well-funded "metaverses" often don't look better than the graphics that EA whipped up for "The Sims 2" some 18 years ago.
Back to the discussion: Panelist Kathleen Cohen, founder of Santa Monica-based mixed reality consultancy The Collaboratorium, talked up the potential of "twinning"—creating digital twins of yourself or your assets to sell or use in the metaverse. A former producer for Disney, Cohen described her job as "hacking happiness and safety for a living," and said she thinks the metaverse could help differently-abled people better communicate with the world.
Also speaking was Peter Levin, managing director of Los Angeles-based gaming-focused venture capital firm Griffin Gaming Partners, who noted the commonly held view that the metaverse's greatest opportunity right now is in the realm of gaming. Griffin Gaming is pouring plenty of money into that thesis, having closed a new $750 million venture fund last month.
Levin envisioned a future where gamers can use their digital twin as a login token on every gaming platform. "We're going to eliminate that friction [and] provide a tremendous amount of agency to this consuming constituency" of younger gamers, he predicted.
Chopra—who noted that he has a wellness AI, named Digital Deepak, that he speaks with daily—said he believes "the ethics are still evolving around" the metaverse and what it should look like moving forward. He added that he's bullish on its potential to create immersive spiritual environments and games that "promote joy." The spiritual guru has also embraced NFTs, nodding to a recent drop that he said sold out within a day of launching.
While the panelists were optimistic about the metaverse's ability to connect people, after seeing it in practice, the audience appeared skeptical at best. The technologies powering the metaverse are still their infancy, and the virtual realm may face a long journey out of the uncanny valley before people feel comfortable cloning themselves in this brave new tokenized reality. — Samson Amore

Here are the latest headlines regarding how the novel coronavirus is impacting the Los Angeles startup and tech communities. Sign up for our newsletter and follow dot.LA on Twitter for the latest updates.
Today:
Los Angeles heads into week after largest one-day increase in COVID-19 deaths
Milken Global Conference postponed again
Skip grocery shopping this week, L.A. health officials warn as they prepare for onslaught
With virtually every event nationwide now canceled for at least the next two months, Cameron Argetsinger, who specializes in insurance law, says his phone has been ringing nonstop.
"There's no precedent for this," he told dot.LA.
The Centers for Disease Control recommended Sunday that events with more than 50 attendees be canceled or postponed for the next two months. Last week, Gov. Gavin Newsom banned gatherings of 250 through at least March. Mayor Eric Garcetti ordered restaurants, bars, nightclubs and gyms closed last night.
Most conference organizers did not wait for official orders, with Southern California events such as Coachella, E3, and The Milken Global Conference already delayed or canceled.
Argetsinger, Special Counsel at the Washington D.C. based firm, Kelley Drye & Warren LLP, has been getting calls from conference organizers desperate to recoup losses from events they have to cancel or postpone because of coronavirus. He says most big conferences buy cancellation insurance, but the majority of policies have exclusions for communicable disease. Policyholders can choose to pay slightly higher premiums to be covered against disease, though many do not carry the extra coverage, including South By Southwest, which will now reportedly be on the hook for tens of millions dollars.
"The devil is in the details," said Argetsinger.
For those trying to file claims, Argetsinger recommends policyholders be as thorough as possible and document losses meticulously.
"Event organizers who have bought cancellation policies should know that they may be facing an uphill battle in trying to obtain coverage from insurers who are overwhelmed by the sheer volume of cancellation claims and who are trying to limit their own losses," Argetsinger said. "It is critical for policyholders to understand the terms of their policies and to comply with all of the requirements that the policy places on them."
He says it helps that governments are increasingly banning gatherings, which makes it hard to argue that events could proceed.
"That would strengthen the claim," he said.
Postponing the Milken Global Conference
On March 7th, executives at the Milken Institute postponed the 23rd annual Global Conference to July. The event, which attracts 4,000 attendees from more than 70 countries to Beverly Hills normally takes over the entire Beverly Hilton – from the same massive ballroom where the Golden Globes are held to dozens of smaller rooms. It is likely not possible to replicate the same thing this summer, though the institute is currently in negotiations with the hotel about how much of the conference can take place there and would only say that it would be happening "somewhere in Los Angeles."
"There is no guarantee of how things are going to look in July, but all of the best advice we were getting in terms of monitoring the track of the virus was that what we've seen in Asia was there was a peak over a period of about two months," said Katherine O'Reilly, Milken's Executive Director of Business and Development.
Milken has a full-time staff of about 25 working on the conference year round and another 100 who pitch in once the date gets closer, all of whom will now have to turn their attention to trying to reschedule panels and add new ones to reflect how the world has changed.
"It's a very heavy lift logistically," said O'Reilly.
O'Reilly didn't know the financial toll of postponing the conference and what might be covered by insurance, but if the conference is ultimately canceled or scaled back, it would be a major blow for Milken since the conference – with ticket prices in the thousands of dollars and lucrative sponsorships – covers much of the Institute's operating budget.
"Our expectation is that the sponsors are sticking with us," said O'Reilly. "For a lot of people this conference is important to their business, so they want to see it continue."
The wider economic impact of the conference not taking place totals at least $19 million, PredictHQ, a provider of event data, told dot.LA. It says all told,
billions of dollars will be lost from the tens of thousands of events not taking place around the world.