michael milken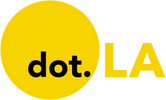 Get in the KNOW
on LA Startups & Tech
X
michael milken
While the world eagerly waits for any sign of a cure to COVID-19, the Santa Monica-based Milken Institute has launched a publicly accessible spreadsheet to help the public and policymakers track progress of possible treatments and vaccines. It is developed and maintained by FasterCures, a division of Milken, along with an advisory council of former FDA chiefs, industry leaders, and a Nobel Laureate researcher.
"As we're following what's going on in research and development, there was so much out there that we felt like it would be a public service for interested stakeholders to pull it all together," Brenda Huneycutt, Director of FasterCures, told dot.LA.

The treatments and vaccines aren't listed in any particular order. FasterCures did not want to be put in the position of ranking which treatments show the most potential or endorsing certain approaches.
"That's for the experts," said Huneycutt. "We can't say which ones are most promising because things are changing so quickly."
This week, the first patients in a clinical trial for a potential COVID-19 vaccine were given shots at Kaiser Permanente Research Institute in Seattle. Experts have said a treatment will likely be developed before a vaccine, which could take up to a year to get to the public, according to the U.S. FDA Commissioner Stephen Hahn.
FasterCures will continue updating the list, which will grow – hopefully sooner rather than later – to include FDA-approved remedies.
"We seek to accelerate efforts to find new treatments or vaccines, amplify what's working, hold the system and its players accountable, and expand the global discussion about how to create durable, long term solutions," Esther Krofah, executive director of FasterCures, said in a statement. "COVID-19 is putting that approach to the test. We hope to be a resource promoting effective approaches and strategies."
From Your Site Articles
Related Articles Around the Web
With virtually every event nationwide now canceled for at least the next two months, Cameron Argetsinger, who specializes in insurance law, says his phone has been ringing nonstop.
"There's no precedent for this," he told dot.LA.
The Centers for Disease Control recommended Sunday that events with more than 50 attendees be canceled or postponed for the next two months. Last week, Gov. Gavin Newsom banned gatherings of 250 through at least March. Mayor Eric Garcetti ordered restaurants, bars, nightclubs and gyms closed last night.
Most conference organizers did not wait for official orders, with Southern California events such as Coachella, E3, and The Milken Global Conference already delayed or canceled.
Argetsinger, Special Counsel at the Washington D.C. based firm, Kelley Drye & Warren LLP, has been getting calls from conference organizers desperate to recoup losses from events they have to cancel or postpone because of coronavirus. He says most big conferences buy cancellation insurance, but the majority of policies have exclusions for communicable disease. Policyholders can choose to pay slightly higher premiums to be covered against disease, though many do not carry the extra coverage, including South By Southwest, which will now reportedly be on the hook for tens of millions dollars.
"The devil is in the details," said Argetsinger.
For those trying to file claims, Argetsinger recommends policyholders be as thorough as possible and document losses meticulously.
"Event organizers who have bought cancellation policies should know that they may be facing an uphill battle in trying to obtain coverage from insurers who are overwhelmed by the sheer volume of cancellation claims and who are trying to limit their own losses," Argetsinger said. "It is critical for policyholders to understand the terms of their policies and to comply with all of the requirements that the policy places on them."
He says it helps that governments are increasingly banning gatherings, which makes it hard to argue that events could proceed.
"That would strengthen the claim," he said.
Postponing the Milken Global Conference
On March 7th, executives at the Milken Institute postponed the 23rd annual Global Conference to July. The event, which attracts 4,000 attendees from more than 70 countries to Beverly Hills normally takes over the entire Beverly Hilton – from the same massive ballroom where the Golden Globes are held to dozens of smaller rooms. It is likely not possible to replicate the same thing this summer, though the institute is currently in negotiations with the hotel about how much of the conference can take place there and would only say that it would be happening "somewhere in Los Angeles."
"There is no guarantee of how things are going to look in July, but all of the best advice we were getting in terms of monitoring the track of the virus was that what we've seen in Asia was there was a peak over a period of about two months," said Katherine O'Reilly, Milken's Executive Director of Business and Development.
Milken has a full-time staff of about 25 working on the conference year round and another 100 who pitch in once the date gets closer, all of whom will now have to turn their attention to trying to reschedule panels and add new ones to reflect how the world has changed.
"It's a very heavy lift logistically," said O'Reilly.
O'Reilly didn't know the financial toll of postponing the conference and what might be covered by insurance, but if the conference is ultimately canceled or scaled back, it would be a major blow for Milken since the conference – with ticket prices in the thousands of dollars and lucrative sponsorships – covers much of the Institute's operating budget.
"Our expectation is that the sponsors are sticking with us," said O'Reilly. "For a lot of people this conference is important to their business, so they want to see it continue."
The wider economic impact of the conference not taking place totals at least $19 million, PredictHQ, a provider of event data, told dot.LA. It says all told,
billions of dollars will be lost from the tens of thousands of events not taking place around the world.
Ben Bergman
Everyone from financier Michael Milken to bankers and venture capitalists had an opinion about the market-rattling coronavirus at the annual Montgomery Summit in Santa Monica that gathered top-flight investors and entrepreneurs. "Some of you made a tough decision by coming here," conference organizer Jamie Montgomery told a lunchtime crowd. "I'll breath easy the next couple weeks if nothing happens."
Between pitch sessions from companies as varied as 3D rocket-maker Relativity Space to interactive game publisher Scopely, attendees sipped matcha lattes, pumped hand sanitizer and talked deals.
The normal routine of handshaking was out, replaced by somewhat awkward fist bumping. Attendees lingered longer than usual at bathroom sinks, making sure to vigorously wash their hands, and constantly pumped hand sanitizer from one of several germ eradication stations set-up at the Fairmont Hotel.
Montgomery told the crowd to alert him if "anything happened" in the next couple weeks, not the most reassuring thing to hear as people dug into their chicken salads and a discussion about the next decade of artificial intelligence.

The fast-spreading COVID-19 cast a pall over the summit that gathered hundreds as markets continued their roller coaster ride on Thursday.

Meanwhile, people like partner Marko Papic, chief strategist at Clocktower Group, were already predicting a recession.
"The U.S. consumer is 15% of global GDP, that's a large chunk," he told a crowd that had gathered for a pre-lunchtime talk about coronavirus. And warned that an over stimulus response from governments could lead to inflation.
The same day, Congress approved $8.3 billion to fight the virus that's topped 200 cases in the United States. In California, already under a state of emergency, a cruise ship with thousands aboard en route from Hawaii to San Francisco was held in quarantine as officials rushed to test passengers. And around the country signs that the virus would take an economic toll became in sharper focus
Montgomery said he had considered canceling the conference, but was assured by his discussion with health officials that the risk was low.
Then, just as the Montgomery Summit was set to open, Los Angeles County officials declared a health emergency, confirming six new cases of coronavirus, and warning that schools and business may need to be closed if COV1D-19 continues to spread.
Milken tried to temper what he painted as a bit of a frenzy, telling a crowd on Wednesday that he saw this as an opportunity to harness the power of big medical companies like United Health Care and Kaiser Permanente. He predicted in weeks small prototype test kits would be available for the virus. And suggested the medical giants come together to fight the virus, much like big companies did during World War II.
"Science can accomplish in an hour what might have taken in a year," he said. "We should be much better prepared to deal with this issue, once we get the facts."
Ben Bergman contributed reporting
From Your Site Articles
Related Articles Around the Web