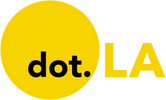 Get in the KNOW  
  on LA Startups & Tech  
X
Courtesy of FaZe Clan
FaZe Clan Announces New West Hollywood Pop-Up Shop
Kristin Snyder
Kristin Snyder is dot.LA's 2022/23 Editorial Fellow. She previously interned with Tiger Oak Media and led the arts section for UCLA's Daily Bruin.
03:27 PM | May 02, 2022
Though it's not an invite to FaZe Clan's Burbank mansion, fans of the Los Angeles-based esports and entertainment organization will soon be able to plug themselves into its hype house vibes with the launch of a new pop-up store.
Founded in 2010, FaZe Clan has grown from a small group of gaming YouTubers into a conglomerate of professional esports games, celebrity investors and brand partnerships.
---
Open during select times and days from May 14 to June 10, The Armory—located at the primo L.A. retail coordinates of Melrose and Fairfax—will be FaZe Clan's first-ever immersive gaming lounge and retail store, the company said in a statement Monday. Livestream shopping platform and FaZe Clan partner NTWRK will oversee the store, designed by FaZe's newly-appointed creative director Jay "JVY" Richardson.
Operating in both physical and digital realms, The Armory will sell FaZe Clan's custom gaming products and merchandise. Some of the drops will necessitate actually being physically present at the store—a page taken from the playbook of its new retail neighbor, Supreme.
The Armory will also host tournaments and events for the length of its installation, giving fans an opportunity to experience the events that FaZe Clan is known for. Different showrooms will host retail offerings, esports gaming setups and a central screen for console gaming.
"Our approach with this pop-up is showing the fans what's next and where we're at in the future already," Richardson said in a statement. "The store itself is essentially the vortex entry point and it's being conveyed through the graphics of all the featured items you'll see."
While this move is set to get the blood of FaZe's millions of young fans pumping, it may be a smokescreen masking legitimate concerns about the financial state of its business. After announcing plans to go public in a merger with a valuation of $1 billion last year and jumping the gun by adding Snoop Dogg to its board of directors, Sports Business Journal reported last week that SEC filings revealed FaZe to be operating under heavier losses than they'd originally claimed.
The amendment showed FaZe's EBITDA (earnings before interest, taxes, depreciation, and amortization) currently sits at an adjusted loss of nearly $29 million. (The brand's original estimated EBITDA showed a $19 million loss.) And since the December 31 deadline for its merger with special purpose acquisition company (SPAC) sponsored by investment bank B. Riley has blown by, FaZe will be unable to access the 75% of proceeds from the SPAC's $173 million trust account and a planned $118 million private investment in public equity (PIPE) investment it was counting on, SBJ reported.
Meaning: FaZe isn't making anywhere near enough money to sustain its costs—and with no way to tap into investment funds, the only thing it's managed to raise is skepticism that FaZe is esports first real unicorn.

Whether or not a flashy pop-up like The Armory can generate enough money to keep a household of gaming influencers in their accustomed lifestyles—let alone sway a market that's seen scores of SPAC mergers terminated amid bearish market conditions—is anyone's guess.

Kristin Snyder
Kristin Snyder is dot.LA's 2022/23 Editorial Fellow. She previously interned with Tiger Oak Media and led the arts section for UCLA's Daily Bruin.
https://twitter.com/ksnyder_db
03:03 PM | April 03, 2023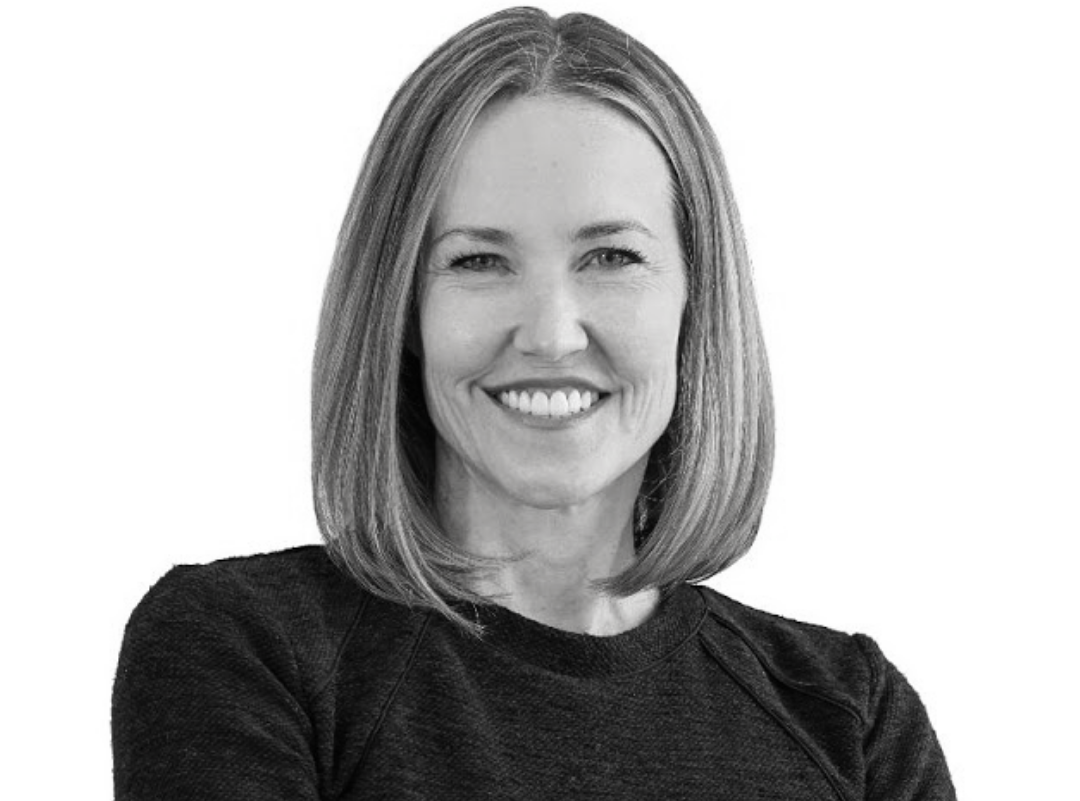 Courtesy of Behind Her Empire
On this episode of Behind Her Empire, Fashionphile Founder and President Sarah Davis shares her journey from turning a means of survival into her primary source of income.
Needing some extra cash to pay for her law school tuition, Davis started selling random items she had around her house on eBay. She was blown away by how much she earned.
"I started buying things to resell and I started with clothing, accessories and shopping at consignment stores," Davis said. "Trying to look for high end things at consignment stores and also Neiman Marcus, Last Call, Saks Off Fifth — where there's a screaming deal that I could flip on eBay. I realized right off the bat clothes are really hard…. handbags really keep their value."
She quickly learned that luxury handbags and accessories sold faster and maintained their value on the secondary market.
"And they're really challenging because eBay at the time — 95% of them were counterfeit," she said. "In the early 90s, eBay was not what it is today. It was very wild west. There was no authentication."
With her eBay business booming, Davis took the bar exam and passed. While most law graduates would opt for a stable job after passing, Davis enjoyed the work and relationship she had with her resell clients. She started to explore the opportunity of expanding. A friend of a friend who "knew about money" suggested that she read EMyth, which taught her that to run a successful business she should allocate smaller tasks like packaging to someone else, so that her efforts could be focused on networking and growth.
"You can teach someone to package nicely, you can teach someone how to photograph," she said. "But there's parts of you that you can't teach somebody yet. And so I hired a couple of part time college girls and literally started making money."
Davis founded Fashionphile, a resale platform for pre-owned ultra luxury accessories back in 1999.
Today, Fashionphile has a 30,000 square foot headquarters in Carlsbad, California, and brick and mortar showrooms all around the country. In 2006, she partnered with her brother in law with a business background to help her continue to grow the company.
"I wanted to have someone who was equally invested," Davis expressed. "And had the same passion and enthusiasm, who was going to grow with me with those weaknesses…He really brought those essential elements to help me to kind of professionalize it and to grow it."
A year later, the company opened up an office in Beverly Hills which allowed customers to bring in their unwanted luxury bags in person versus the traditional online route. Still, 97% of Fashionphile's inventory sells online, with the rest selling out of their physical locations.
Despite being self funded for almost 20 years, Davis realized that they needed to upgrade in order to stay in the game, because there were so many competitors entering the resale market space. But that required more money, so she and her team agreed to finally fundraise.
"We went out with a traditional fundraising round looking for a private equity partner and ended up with Neiman Marcus as our first investor," Davis exclaimed. "Can you imagine?! It was like a Cinderella moment."
From such a young age, Davis was always hustling and making money on the side and it's a lesson she has carried on with her and ultimately gave her the confidence to start her business.
"People who reach out to me and they'll say I've got an idea or you know I've been thinking about this thing and there's so much angst about making it perfect before they launch something," Davis said. "We've been talking about this now for years. If you would have just got started back then and just iterated along the way, you've actually had something at this point. I think sometimes we glamorize a more thought out business plan."
dot.LA Reporter Decerry Donato contributed to this post.
This podcast is produced by Behind Her Empire. The views and opinions expressed in the show are those of the speakers and do not necessarily reflect those of dot.LA or its newsroom.
Hear more of the Behind Her Empire podcast. Subscribe on Stitcher, Apple Podcasts, Spotify, iHeart Radioor wherever you get your podcasts.
Decerry Donato
Decerry Donato is a reporter at dot.LA. Prior to that, she was an editorial fellow at the company. Decerry received her bachelor's degree in literary journalism from the University of California, Irvine. She continues to write stories to inform the community about issues or events that take place in the L.A. area. On the weekends, she can be found hiking in the Angeles National forest or sifting through racks at your local thrift store.
03:49 PM | October 14, 2022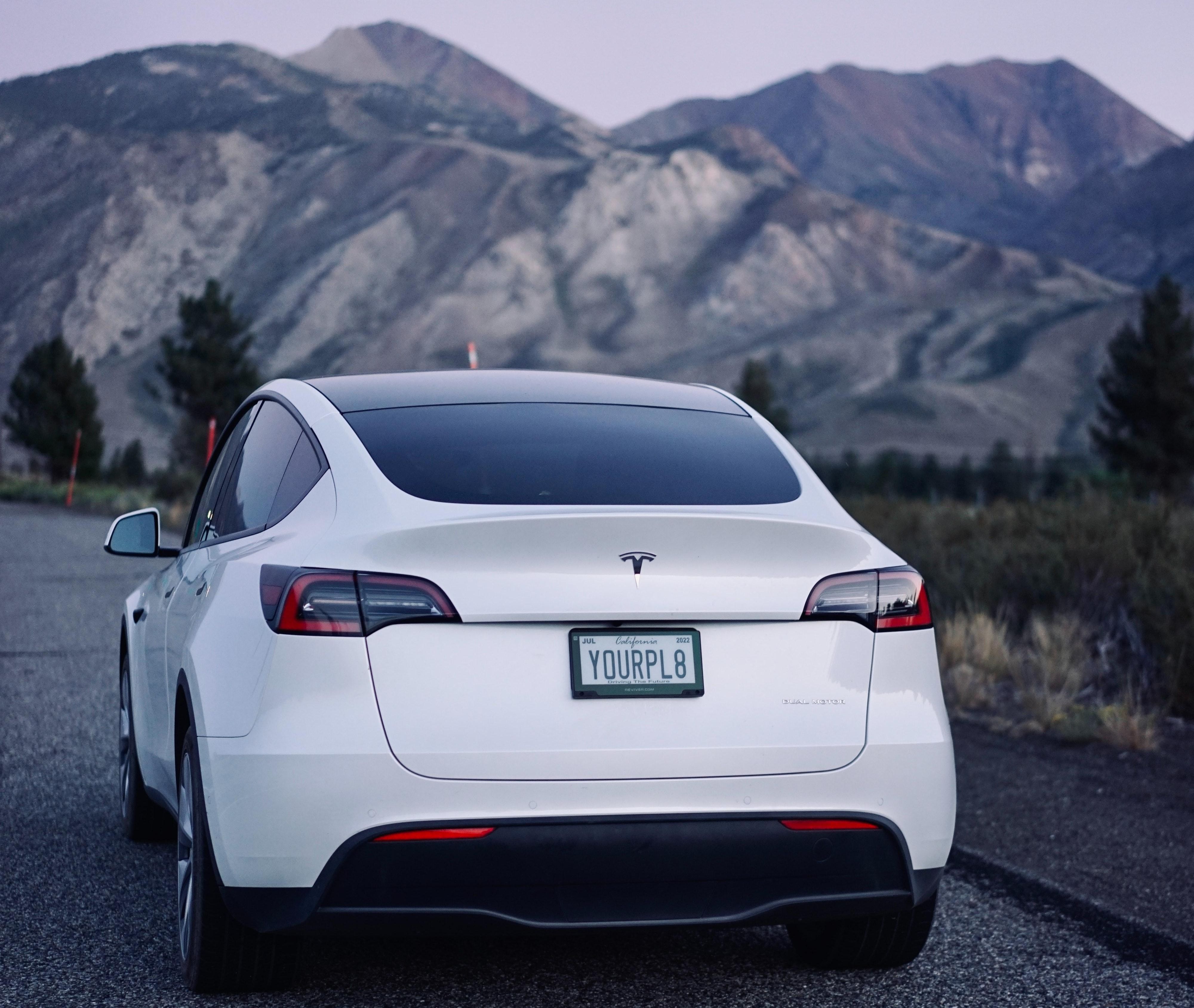 Thanks to a new bill passed on October 5, California drivers now have the choice to chuck their traditional metal license plates and replace them with digital ones.
The plates are referred to as "Rplate" and were developed by Sacramento-based Reviver. A news release on Reviver's website that accompanied the bill's passage states that there are "two device options enabling vehicle owners to connect their vehicle with a suite of services including in-app registration renewal, visual personalization, vehicle location services and security features such as easily reporting a vehicle as stolen."
Reviver Auto Current and Future CapabilitiesFrom Youtube
There are wired (connected to and powered by a vehicle's electrical system) and battery-powered options, and drivers can choose to pay for their plates monthly or annually. Four-year agreements for battery-powered plates begin at $19.95 a month or $215.40 yearly. Commercial vehicles will pay $275.40 each year for wired plates. A two-year agreement for wired plates costs $24.95 per month. Drivers can choose to install their plates, but on its website, Reviver offers professional installation for $150.

A pilot digital plate program was launched in 2018, and according to the Los Angeles Times, there were 175,000 participants. The new bill ensures all 27 million California drivers can elect to get a digital plate of their own.
California is the third state after Arizona and Michigan to offer digital plates to all drivers, while Texas currently only provides the digital option for commercial vehicles. In July 2022, Deseret News reported that Colorado might also offer the option. They have several advantages over the classic metal plates as well—as the L.A. Times notes, digital plates will streamline registration renewals and reduce time spent at the DMV. They also have light and dark modes, according to Reviver's website. Thanks to an accompanying app, they act as additional vehicle security, alerting drivers to unexpected vehicle movements and providing a method to report stolen vehicles.
As part of the new digital plate program, Reviver touts its products' connectivity, stating that in addition to Bluetooth capabilities, digital plates have "national 5G network connectivity and stability." But don't worry—the same plates purportedly protect owner privacy with cloud support and encrypted software updates.

5 Reasons to avoid the digital license plate | Ride TechFrom Youtube
After the Rplate pilot program was announced four years ago, some raised questions about just how good an idea digital plates might be. Reviver and others who support switching to digital emphasize personalization, efficient DMV operations and connectivity. However, a 2018 post published by Sophos's Naked Security blog pointed out that "the plates could be as susceptible to hacking as other wireless and IoT technologies," noting that everyday "objects – things like kettles, TVs, and baby monitors – are getting connected to the internet with elementary security flaws still in place."
To that end, a May 2018 syndicated New York Times news service article about digital plates quoted the Electronic Frontier Foundation (EFF), which warned that such a device could be a "'honeypot of data,' recording the drivers' trips to the grocery store, or to a protest, or to an abortion clinic."
For now, Rplates are another option in addition to old-fashioned metal, and many are likely to opt out due to cost alone. If you decide to go the digital route, however, it helps if you know what you could be getting yourself into.
Steve Huff
Steve Huff is an Editor and Reporter at dot.LA. Steve was previously managing editor for The Metaverse Post and before that deputy digital editor for Maxim magazine. He has written for Inside Hook, Observer and New York Mag. Steve is the author of two official tie-ins books for AMC's hit "Breaking Bad" prequel, "Better Call Saul." He's also a classically-trained tenor and has performed with opera companies and orchestras all over the Eastern U.S. He lives in the greater Boston metro area with his wife, educator Dr. Dana Huff.
steve@dot.la