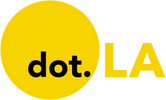 Get in the KNOW  
  on LA Startups & Tech  
X
Katherine Abando
Katherine Abando is a lifestyle writer and social media producer from Los Angeles. Her coverage interests include internet culture/tech and Asian American Pacific Islander (AAPI) identity. She enjoys learning about emerging entrepreneurs and digital trends that pop up on her social media feed. Follow her on Twitter @kaband0.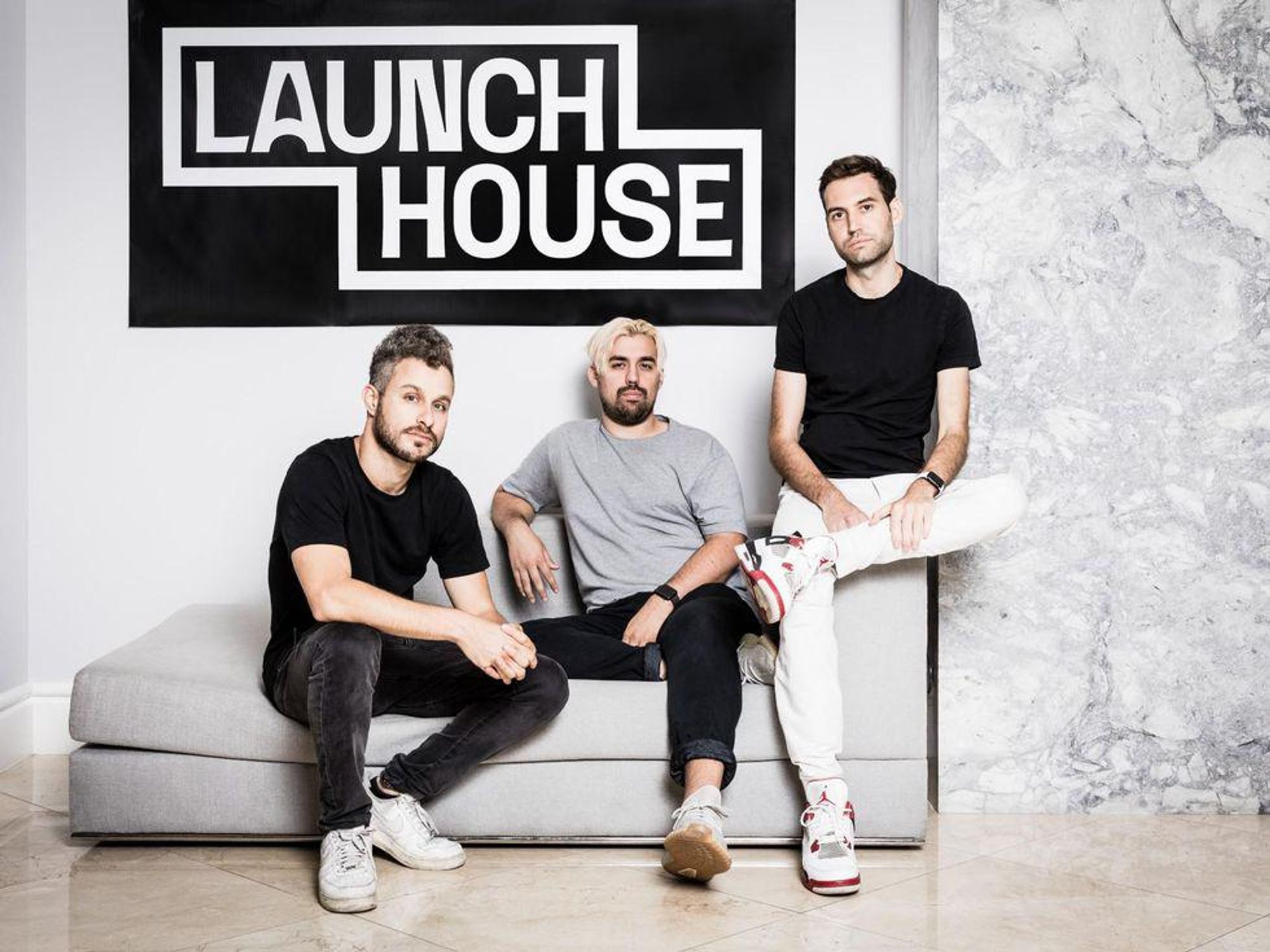 Image courtesy of Launch House
Taking their lead from social media entrepreneurs who are creating content from mansions, a new breed of startup incubators and collectives are cropping up across Los Angeles. Their programs were built largely by young entrepreneurs trying to bridge the creator and startup worlds, speak to a generation that has grown up alongside social media.
---
Some are inspired by other co-living incubators or from founders who wanted to capture the creative energy those houses spawned.
In the Hollywood Hills, a collective started by two twenty-seven year-old entrepreneurs is helping seed-stage companies land funds and build up their products. Across town, a roving launch house focuses on building biotech entrepreneurs. Another is trying to foster breakthrough products in augmented reality.
Here's a run down of some of the most promising co-living concepts, along with their founders and the projects they're incubating.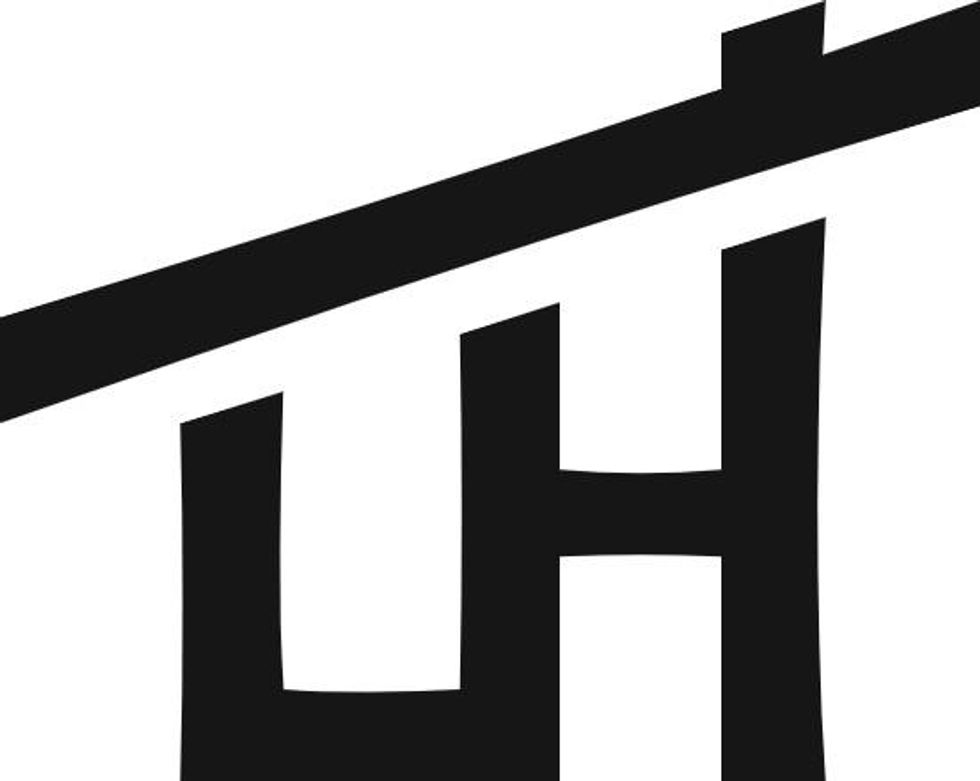 Launch House formed last year after one of its founders tweeted about an experimental gathering of entrepreneurs in Tulum, Mexico. Located in a sprawling Beverly Hills mansion, the hub puts a heavy emphasis on social media and influencer-driven business ideas and runs monthly cohorts of about 20 founders each, connecting them with creators to build up their social media game. Potential participants must apply and then pay an annual membership fee, which includes the four-week live-in residency program and access and introduction to investors and advisors. Participants have to be 18 years of age or older.
"Many creators want access to startup investing opportunities but either don't have a way into top deals, or get pitched so often they can't easily decipher what's a good investment," said co-founder Brett Goldstein, "On the reverse side of things, many founders see collaborating with creators as a great way to reach new target audiences because distribution is a hugely scarce resource."
Several Launch House residents have gone on to raise successful rounds from staid investors including Sequoia and Y Combinator, though a Business Insider report about a COVID outbreak after a recent party raised questions about the culture at the home.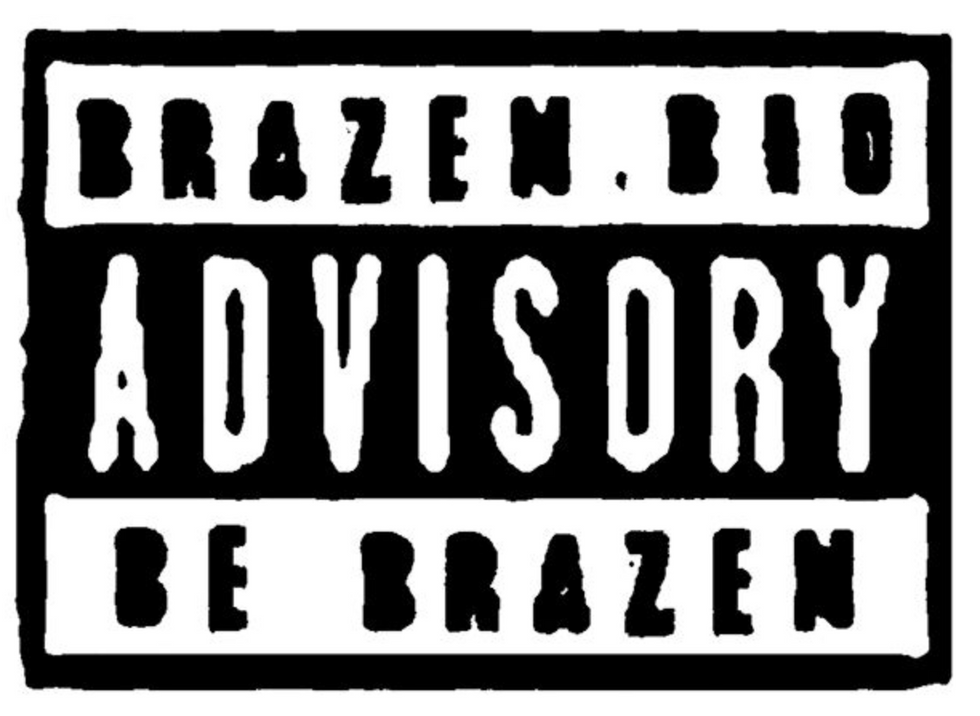 Started by longtime friends Shawn Carbonell and Brent Witgen, Brazen Bio is a biotech incubator house based in Redondo Beach which also provides members with lab access to Bio Labs in Torrance.
Inspired by other launch houses, the two PhDs wanted to create the first biotech hub in Los Angeles that combines the region's creator economy with its budding scientists and entrepreneurs.
"Part of our goal is to make it one of the top biotech hubs through us being here. As BioscienceLA Chief Executive Officer Dave Whelan would say, 'we're long L.A.'," said Carbonell, "Most companies need to also become media companies to stay relevant, and where better than Los Angeles for that?"
Four startups were accepted in the first round of what Brazen Bio is calling its 'BRZN1 cohort. The program started last month and runs through December. It's replete with a full line up of founder dinners and mixers, access to Bio Labs' equipment and weekly office hours. The founders aren't yet making seed investments but will be establishing a fund for 2022.
Carbonell said they are trying to find ways to promote Brazen through Discord and social media to Gen-Z entrepreneurs and encourage a new generation to enter the STEM field.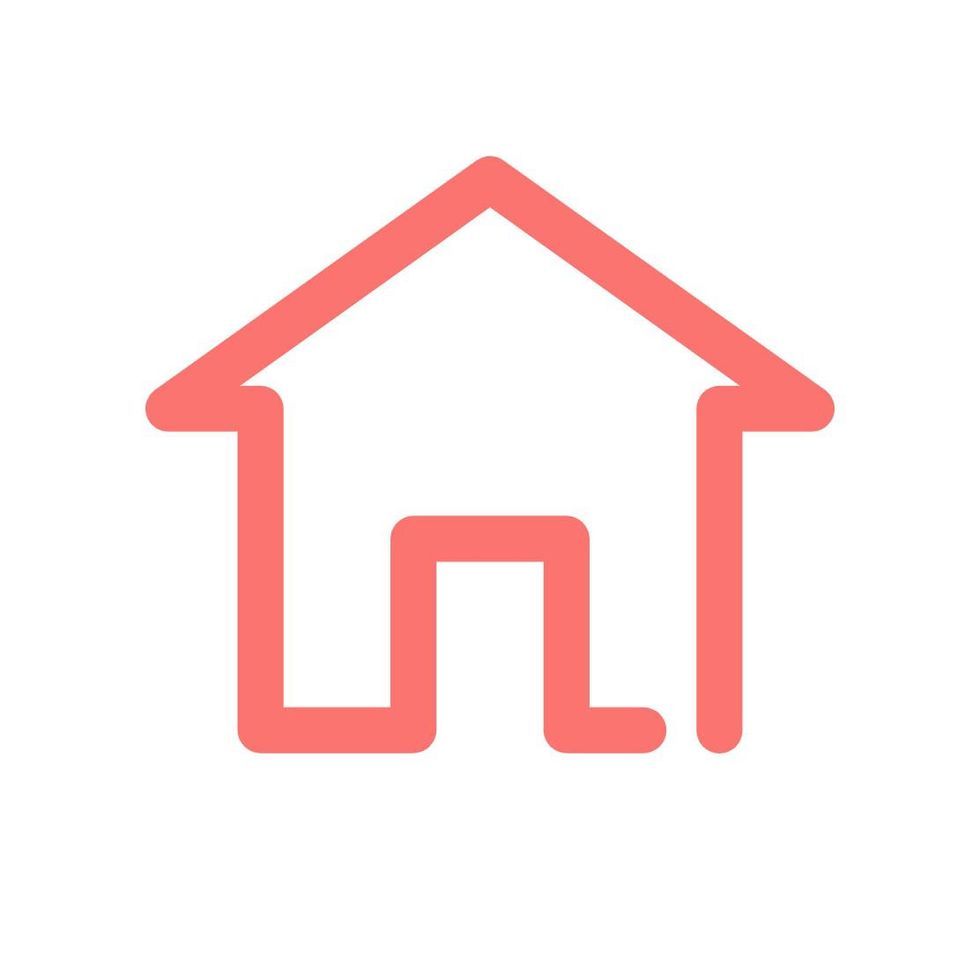 The 27-year-old co-founders Robbie Figueroa and Luciano Arango moved from the Bay Area to Los Angeles, where they saw a maturing tech scene they thought could be a good place to build startups. The two convinced their tech friends to make the trip down to the Hollywood Hills, where they created a collective and early-stage fund called House.ai.
House.ai doesn't offer a full-time residency like Launch House. Instead, it sees itself as a place where founders can gather to co-work. Figueroa, a general manager for DoorDash in Puerto Rico, and Arango, a co-founder of San Francisco-based ScopeAI, both live in the house. There's no formal application for House.ai — instead, Arango and Figuero select premiere founders and operators to join them.
In the past year, House.ai has provided co-working space for 37 founders. The program connects them with early-stage venture capital and helps them recruit talent and connect to engineers. Figuero and Arango have so far invested in six of the companies — including cannabis wholesaler Nabis, a Y-Combinator-backed company.
Figuero considers House.Ai an industry-agnostic incubator, though its startups tend to gravitate towards fintech, fulfillment and delivery services, along with some consumer and business-to-business companies.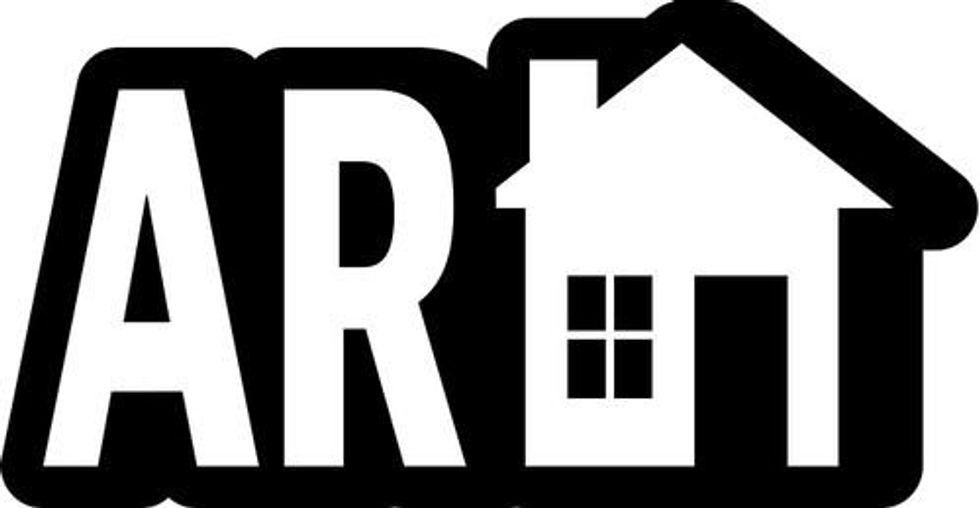 The AR House was born out of a tweet from augmented reality developer Aidan Wolf: "anyone organizing a house for snapchat lens creators? Would love to do something like that here in LA."
The response was overwhelming. Among those who reached out was AR creator Lucas Rizzotto.
The team quickly coalesced around the idea of a house dedicated specifically to AR creators and developers. L.A., home to AR juggernaut Snapchat, had more than enough talent. Within a week, the two had met their funding goal, much of it coming from the AR community.
Creators must be 18 years old or older to apply. AR House's founders don't take equity in the companies they help launch, but they do help provide participants with AR hardware to support their projects.

The cohorts will have access to a four-week session complete with dinners for founders, meet-and-greets with investors and other programming. The house doubles as an exhibition space for augmented reality projects, too. AR's first cohort started on October 5 and they signed a six-month lease to their Hollywood Hills house.
Bay Area native and consumer tech founder Katia Ameri and YouTuber Elijah Daniel bootstrapped Rocketship House in November 2020. The house, based in the Hollywood Hills, boasts a stunning view of Los Angeles and an acre-long vineyard where participants are encouraged to collaboratively contribute to projects focused on the creator economy.
Ameri brings a hard-tech background. She raised $2.2 million for her telehealth platform, Mirra, an at-home allergy diagnosis service, before the pandemic started. Daniel brings social media savvy and a knack for making viral videos. The two say they are focused on projects that help creators develop content distribution and revenue streams.

Rocketship's residents have included musician Trevi Moran, musical artist and YouTuber Sam F and nicotine company Lucy co-founder Samy Hamdouche, whose startup is backed by Y-Combinator.
Daniel and Ameri aren't interested in taking equity. Instead, the pair said the want to focus on building a community of creators and tech entrepreneurs. There's no formal application, though interested founders and creators can reach out to Ameri via Twitter to join. The two say they are flexible about how long creators or founders can stay in the house. After experimenting with co-living, Rocketship House's founders said they're pivoting toward a model that will instead seek to foster a digital community and provide a physical workspace.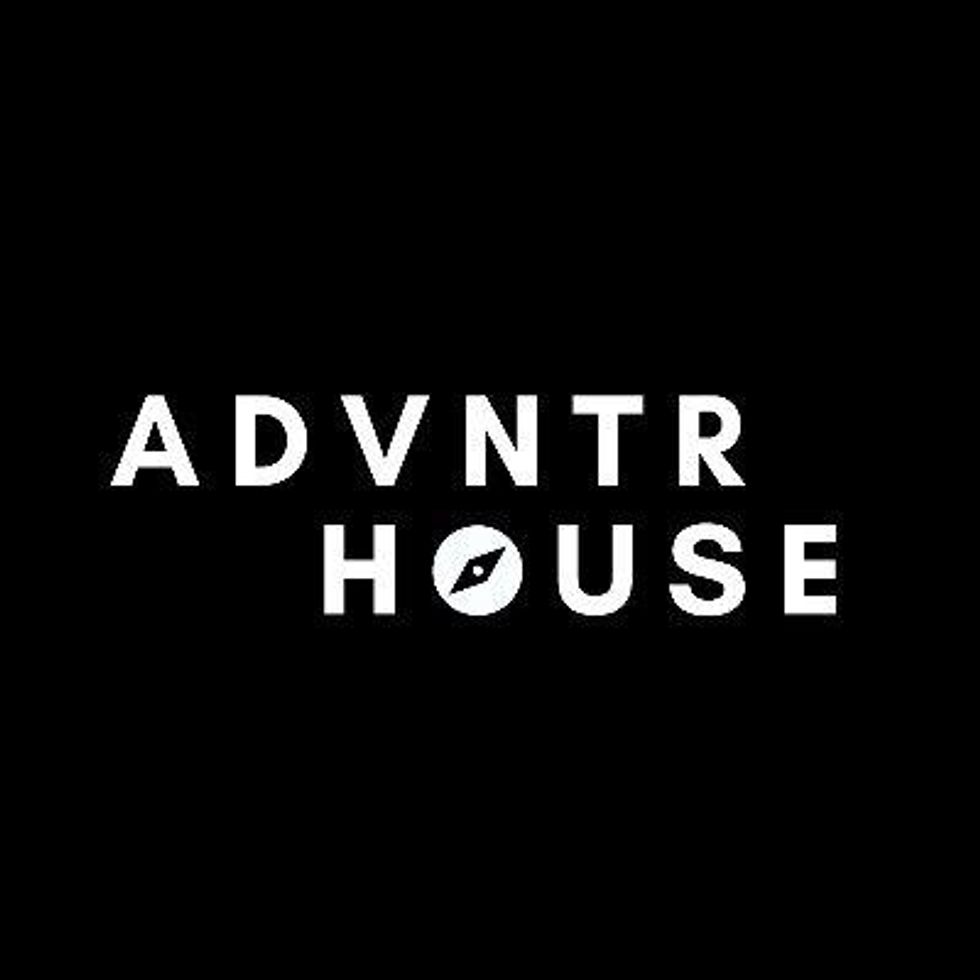 Advntr House was created by the co-founders of a college party app Dive.Chat, Michelle Fang and Kyle Brastrom. Its Gen-Z cohorts have served as founders of a wide variety of consumer, healthcare, fintech and media startups.
"A majority of the people that have entered ADVNTR House have either quit their full-time job, ended a relationship of over a year or dropped out of college," Brastrom said, "People kind of come into the house and then realize 'wow, there's so much opportunity out there'."
Participants live in ADVNTR's Melrose home, but the group also travels to destinations like Big Bear, California and Arizona. Every cohort shares the expenses and collectively develops the group's activities. There's a formal application and interview process to join ADVNTR. The cohort program lasts about eight weeks.
Fang and Brastrom organized L.A. Tech Week, a collaboration with other tech houses including House.ai, Launch House and Together Casa, a real estate startup organizes co-living houses for tech entrepreneurs, creators and other interest-focused communities.
Know of other startup houses around Southern California? Let us know!
Katherine Abando
Katherine Abando is a lifestyle writer and social media producer from Los Angeles. Her coverage interests include internet culture/tech and Asian American Pacific Islander (AAPI) identity. She enjoys learning about emerging entrepreneurs and digital trends that pop up on her social media feed. Follow her on Twitter @kaband0.
https://twitter.com/kaband0
https://www.linkedin.com/in/katherineabando/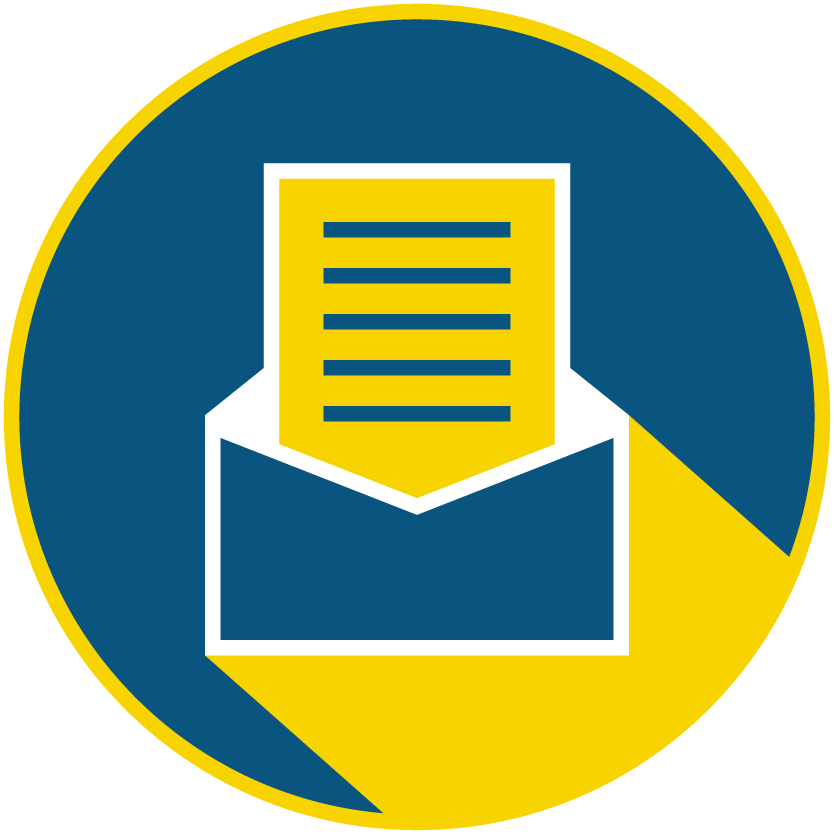 Subscribe to our newsletter to catch every headline.
Christian Hetrick
Christian Hetrick is dot.LA's Entertainment Tech Reporter. He was formerly a business reporter for the Philadelphia Inquirer and reported on New Jersey politics for the Observer and the Press of Atlantic City.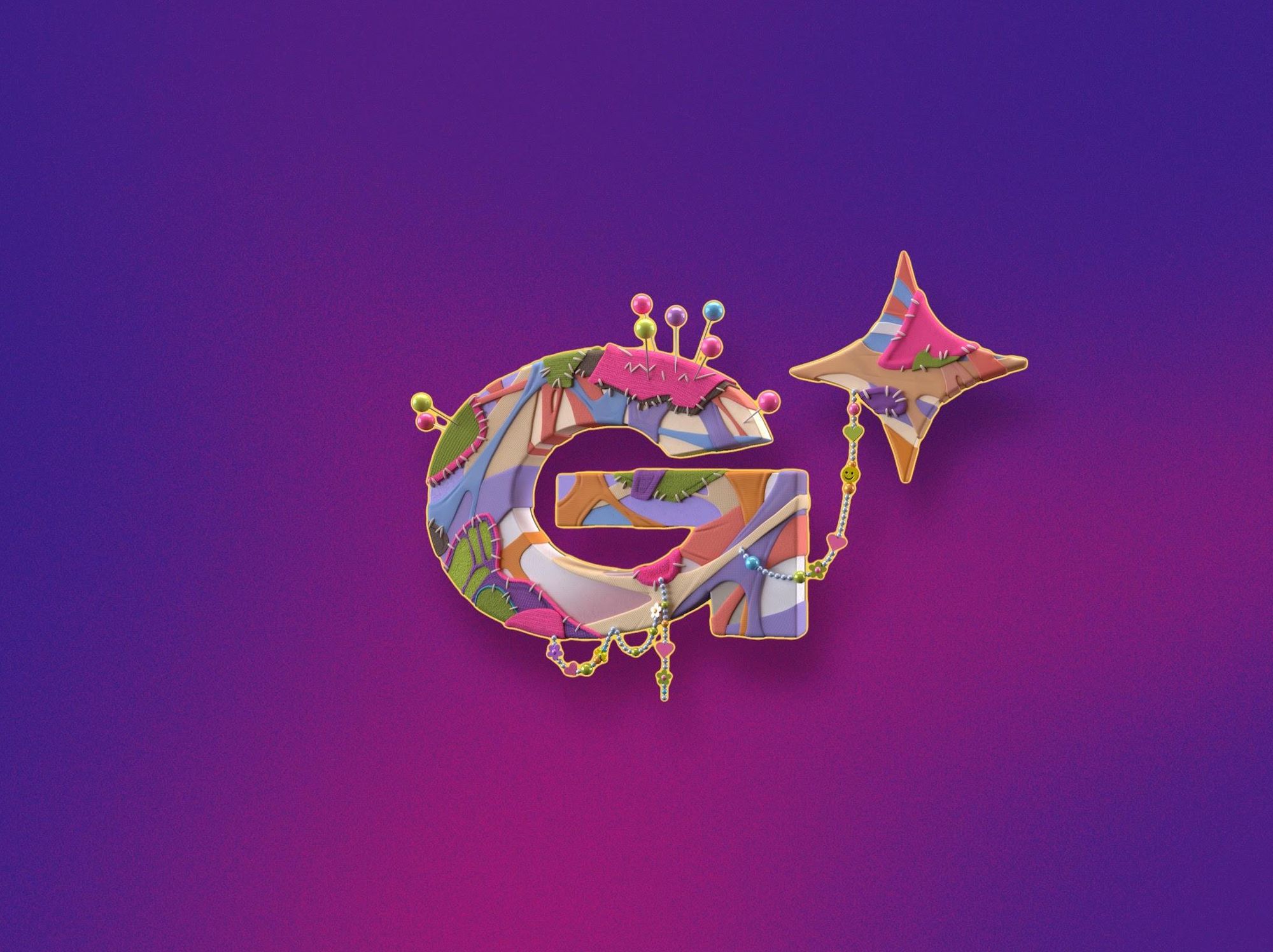 When avatar startup Genies raised $150 million in April, the company released an unusual message to the public: "Farewell."
The Marina del Rey-based unicorn, which makes cartoon-like avatars for celebrities and aims to "build an avatar for every single person on Earth," didn't go under. Rather, Genies announced it would stay quiet for a while to focus on building avatar-creation products.
Genies representatives told dot.LA that the firm is now seeking more creators to try its creation tools for 3D avatars, digital fashion items and virtual experiences. On Thursday, the startup launched a three-week program called DIY Collective, which will mentor and financially support up-and-coming creatives.
Similar programs are common in the startup world and in the creator economy. For example, social media companies can use accelerator programs not only to support rising stars but to lure those creators—and their audiences—to the company's platforms. Genies believes avatars will be a crucial part of the internet's future and is similarly using its program to encourage creators to launch brands using Genies' platform.
"I think us being able to work hands on with this next era—this next generation of designers and entrepreneurs—not only gets us a chance to understand how people want to use our platform and tools, but also allows us to nurture those types of creators that are going to exist and continue to build within our ecosystem," said Allison Sturges, Genies' head of strategic partnerships.
DIY Collective's initial cohort will include roughly 15 people, Sturges said. They will spend three weeks at the Genies headquarters, participating in workshops and hearing from CEOs, fashion designers, tattoo artists and speakers from other industries, she added. Genies will provide creatives with funding to build brands and audiences, though Sturges declined to share how much. By the end of the program, participants will be able to sell digital goods through the company's NFT marketplace, The Warehouse. There, people can buy, sell and trade avatar creations, such as wearable items.
Genies will accept applications for the debut program until Aug. 1. It will kick off on Aug. 8, and previous experience in digital fashion and 3D art development is not required.
Sturges said that the program will teach people "about the tools and capabilities that they will have" through Genies' platform, as well as "how to think about building their own avatar ecosystem brands and even their own audience."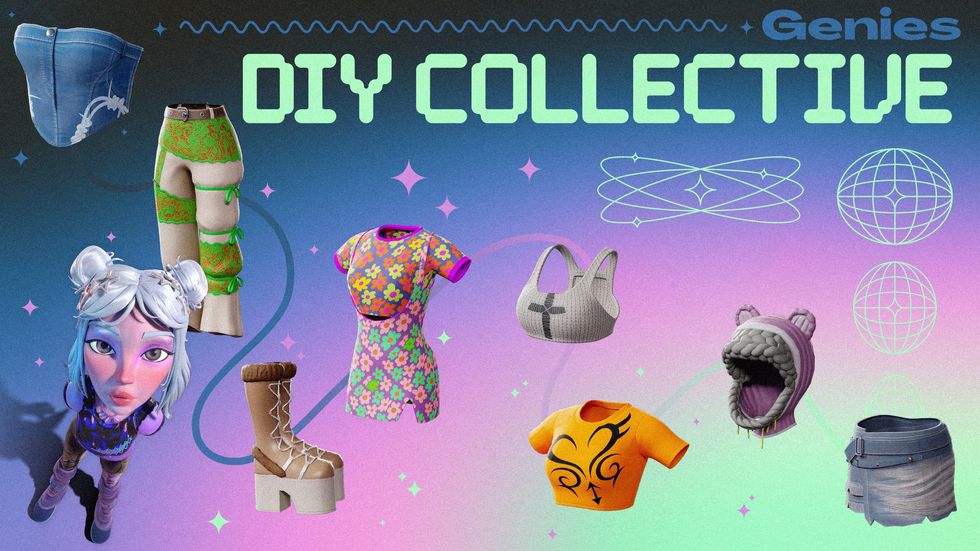 Image courtesy of Genies
Founded in 2017, Genies established itself by making avatars for celebrities from Rihanna to Russell Westbrook, who have used the online lookalikes for social media and sponsorship opportunities. The 150-person company, which has raised at least $250 million to date, has secured partnerships with Universal Music Group and Warner Music Group to make avatars for each music label's entire roster of artists. Former Disney boss Bob Iger joined the company's board in March.
The company wants to extend avatars to everyone else. Avatars—digital figures that represent an individual—may be the way people interact with each other in the 3D virtual worlds of the metaverse, the much-hyped iteration of the internet where users may one day work, shop and socialize. A company spokesperson previously told dot.LA that Genies has been beta testing avatar creator tools with invite-only users and gives creators "full ownership and commercialization rights" over their creations collecting a 5% transaction fee each time an avatar NFT is sold.
"It's an opportunity for people to build their most expressive and authentic self within this digital era," Sturges said of avatars.
The company's call for creators could be a sign that Genies is close to rolling out the Warehouse and its tools publicly. Asked what these avatar tools might look like, the startup went somewhat quiet again.
Allison Sturges said, "I think that's probably something that I'll hold off on sharing. We will be rolling some of this out soon."
Christian Hetrick
Christian Hetrick is dot.LA's Entertainment Tech Reporter. He was formerly a business reporter for the Philadelphia Inquirer and reported on New Jersey politics for the Observer and the Press of Atlantic City.
Kristin Snyder
Kristin Snyder is an editorial intern for dot.la. She previously interned with Tiger Oak Media and led the arts section for UCLA's Daily Bruin.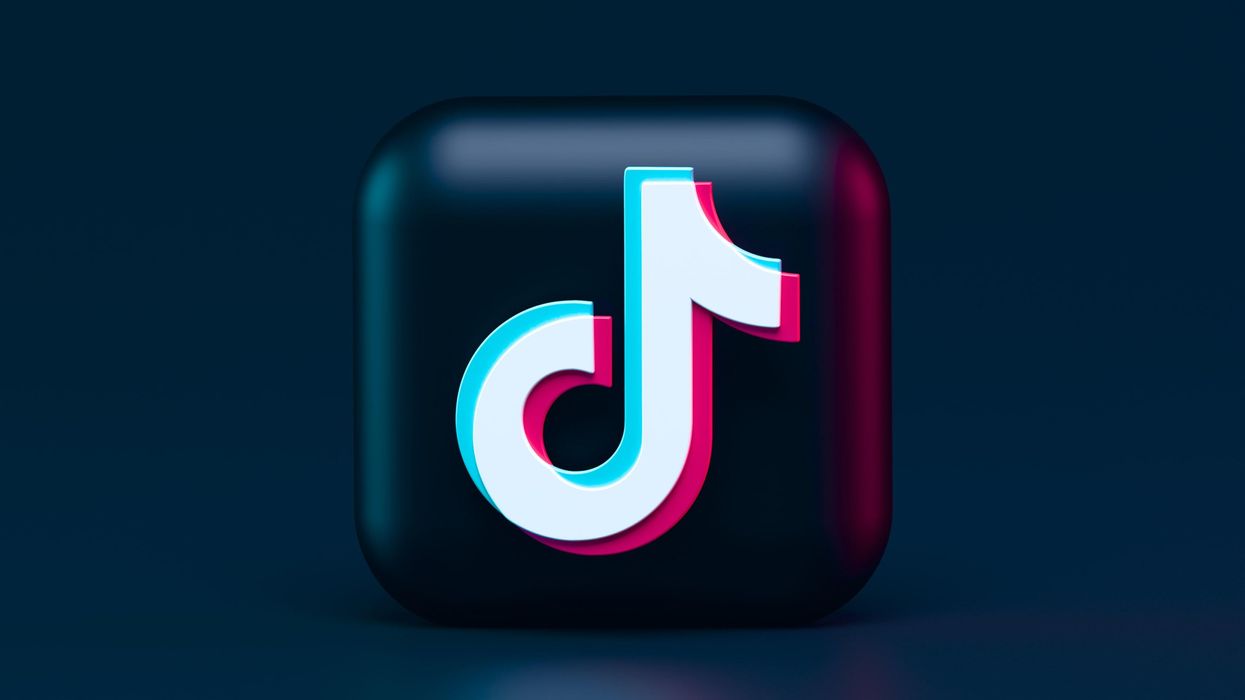 TikTok's algorithm pushes misogynistic content to young men.
An investigation by the Observer found that the Culver City-based video-sharing app spreads extreme, anti-women videos. Creating a new account posing as an 18-year-old, the Observer found that after watching videos aimed at men, with discussions of male emotions and podcasts hosted by men, the algorithm began suggesting increasingly misogynistic content.
Many videos featured Andrew Tate, a kickboxer turned Internet star who has been critized for his misogynistic takes. Some of the videos blamed feminism for men's misery, claimed men have no power and praised his girlfriend for being "well trained."
Tate's content has been under debate since comedy duo Cody Ko and Noel Miller discussed the controversial social media figure on their podcast. Many of the duo's fans expresseddisappointment in their choice to provide Tate with a platform without disavowing his views. A newTikToktrend urges people to see if people they know follow Tate on Instagram. Other popular social media stars, such as Hasan Piker (known as HasanAbi), have supported the discussion.
Aside from the algorithm pushing Tate's videos, the Observer found that TikTok recommended content from right-wing psychologist Jordan Peterson and men's rights activists. It also promoted anti-mask videos.
Other social media platforms have also failed to curb misogynistic content, with Instagram coming under fire for users attacking female influencers and Twitter hosting anti-Amber Heard content during her defamation trial against her ex-husband, Johnny Depp.
Earlier this year, TikTok updated its community guidelines to protect its users better and clarified that videos featuring misogyny and other hateful ideologies would not be promoted on the for you page.
"Misogyny and other hateful ideologies and behaviors are not tolerated on TikTok, and we are working to review this content and take action against violations of our guidelines," a TikTok spokesperson said. "We continually look to strengthen our policies and enforcement strategies, including adding more safeguards to our recommendation system."
TikTok's algorithm has fallen under scrutiny even as more social media platforms try to imitate it. A recent report found it can quickly spread harmful ideologies, such as white supremacy. Currently, the company faces a lawsuit alleging that its algorithm directs dangerous videos to children. The company's content moderators—who review potentially misogynistic content—have also spoken out against unfair working conditions.
Kristin Snyder
Kristin Snyder is an editorial intern for dot.la. She previously interned with Tiger Oak Media and led the arts section for UCLA's Daily Bruin.
Christian Hetrick
Christian Hetrick is dot.LA's Entertainment Tech Reporter. He was formerly a business reporter for the Philadelphia Inquirer and reported on New Jersey politics for the Observer and the Press of Atlantic City.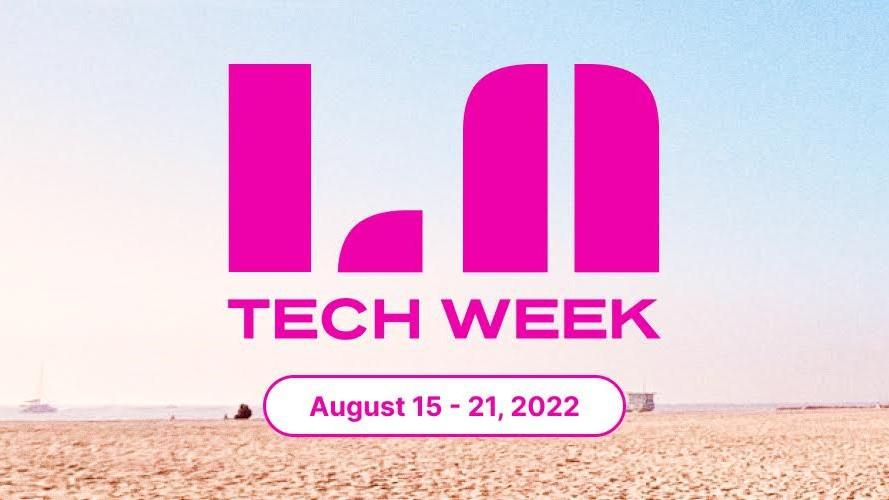 LA Tech Week—a weeklong showcase of the region's growing startup ecosystem—is coming this August.
The seven-day series of events, from Aug. 15 through Aug. 21, is a chance for the Los Angeles startup community to network, share insights and pitch themselves to investors. It comes a year after hundreds of people gathered for a similar event that allowed the L.A. tech community—often in the shadow of Silicon Valley—to flex its muscles.
From fireside chats with prominent founders to a panel on aerospace, here are some highlights from the roughly 30 events happening during LA Tech Week, including one hosted by dot.LA.
DoorDash's Founding Story: Stanley Tang, a cofounder and chief product officer of delivery giant DoorDash, speaks with Pear VC's founding managing partner, Pejman Nozad. They'll discuss how to grow a tech company from seed stage all the way to an initial public offering. Aug. 19 at 10 a.m. to 12 p.m. in Santa Monica.
The Founders Guide to LA: A presentation from dot.LA cofounder and executive chairman Spencer Rascoff, who co-founded Zillow and served as the real estate marketplace firm's CEO. Aug. 16 from 6 p.m. to 9 p.m. in Brentwood.
Time To Build: Los Angeles: Venture capital firm Andreessen Horowitz (a16z) hosts a discussion on how L.A. can maintain its momentum as one of the fastest-growing tech hubs in the U.S. Featured speakers include a16z general partners Connie Chan and Andrew Chen, as well as Grant Lafontaine, the cofounder and CEO of shopping marketplace Whatnot. Aug. 19 from 2 p.m. to 8 p.m. in Santa Monica.
How to Build Successful Startups in Difficult Industries: Leaders from Southern California's healthcare and aerospace startups gather for panels and networking opportunities. Hosted by TechStars, the event includes speakers from the U.S. Space Force, NASA Jet Propulsion Lab, Applied VR and University of California Irvine. Aug. 15 from 1 p.m. to 5 p.m. in Culver City.
LA Tech Week Demo Day: Early stage startups from the L.A. area pitch a panel of judges including a16z's Andrew Chen and Nikita Bier, who co-founded the Facebook-acquired social media app tbh. Inside a room of 100 tech leaders in a Beverly Hills mansion, the pitch contest is run by demo day events platform Stonks and live-in accelerator Launch House. Aug. 17 from 12:30 p.m. to 3 p.m. in Beverly Hills.
Registration information and a full list of LA Tech Week events can be found here.
From Your Site Articles
Related Articles Around the Web
Christian Hetrick
Christian Hetrick is dot.LA's Entertainment Tech Reporter. He was formerly a business reporter for the Philadelphia Inquirer and reported on New Jersey politics for the Observer and the Press of Atlantic City.