invisible universe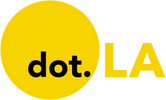 Get in the KNOW
on LA Startups & Tech
X
invisible universe
Qai Qai the baby doll made her debut on social media in August 2018. Dressed in a tutu, the doll is pictured courtside cheering at Serena Williams' tennis matches, taking calls in a car with Gayle King, and reading Beyonce's book "Lemonade" -- and she has over 350,000 followers on Instagram.
Now, Olympic gold medalist and the best female tennis player in the world Serena Williams has written a children's book about her.
"The Adventures of Qai Qai" is a kid's book written by Williams, published by Macmillan and co-created with Invisible Universe, a Los Angeles-based startup that's looking to create the next hit cartoon character on social media and become "the Pixar of the internet."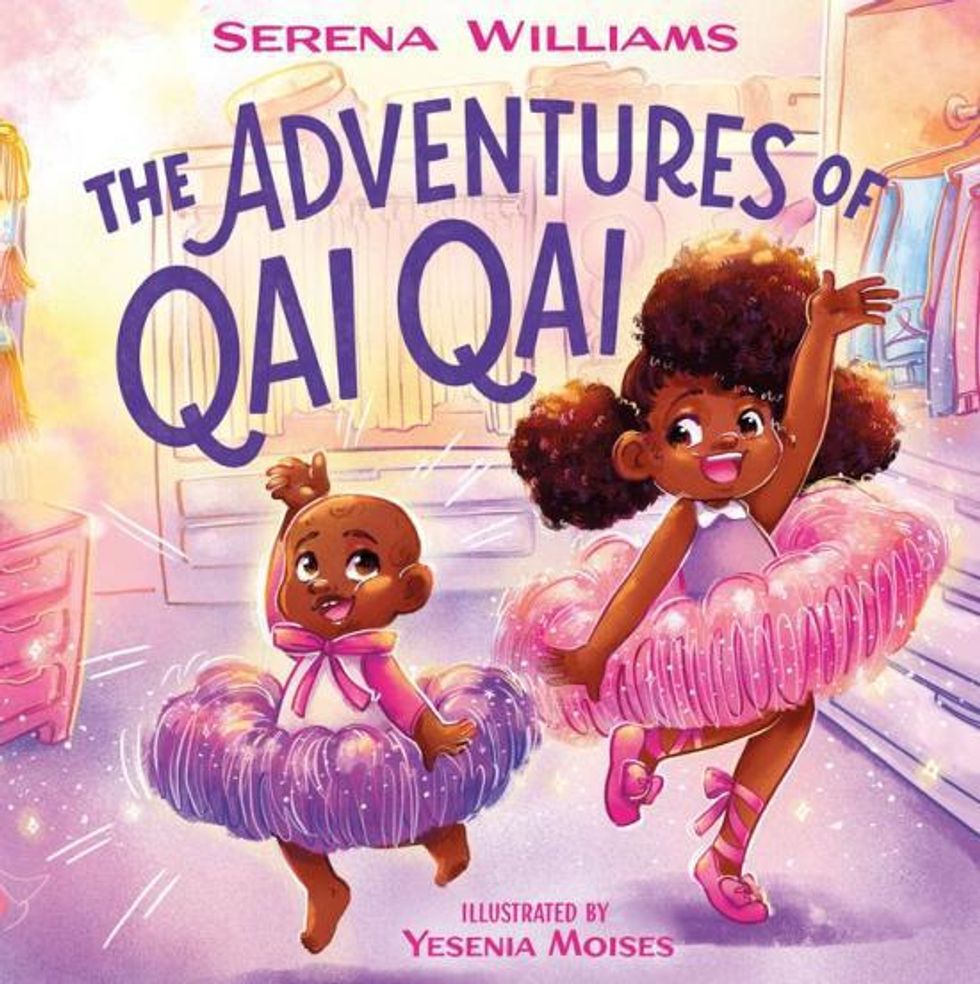 Qai Qai is a digital character based on a doll owned by Williams and Reddit co-founder Alexis Ohanians' four-year old daughter, Alexis Olympia Ohanian Jr. But the digital avatar was created by Invisible Universe.
To go along with Qai Qai's debut in the tangible world (the book is set to be released in September 2022), the company also helped Williams create a doll that will be sold on Amazon.
Invisible Universe is one relatively new entrant into the rapidly crowding field of digital avatars and virtual influencers like Qai Qai.
Dapper Collectives (formerly known as Brud) runs social accounts for Lil' Miquela, a virtual influencer with 3.1 million followers and is said at dot.LA's recent fall Summit it's looking to expand her reach into TV and other forms of interactive storytelling. Another similar company is Genies, which is making digital avatars for celebrities that can follow them across different social media platforms.

"Our belief is that the power of incubating IP on social media allows us to test things and build an audience and community," said Invisible Universe CEO Tricia Biggio "But from there, our mission is absolutely to extend that (intellectual property) and other forms of publishing."
She said part of that is selling the doll on Amazon and eventually creating long-form scripted content.
Biggio was a TV development executive at VH1, Snap and MGM, and she was Invisible Universe's chief creative officer for a year before taking the CEO helm in June.
She believes that creating strong characters that can transcend the boundaries of their scripted content and live online as their own digital personas is the key to getting people to stay engaged with new stories. But unlike studios focused on box offices or streaming, Biggio wants Invisible Universe's content to be on social media first where fans can interact with it all the time.
Biggio said that her co-founder and former Snap executive John Brennan was friends with Williams and Ohanian and developed the idea to create content based on the Qai Qai doll before Invisible Universe even started. They then tapped writers with experience at Hollywood studios to bring the vision to life.
"We've assembled a team of writers, Hollywood writers, who we've convinced to come and do this really experimental thing with us," Biggio said.
Other digital creations by Invisible Universe include the fictional long-lost toys of Dixie D'Amelio's family called Squeaky and Roy and robots for Karli Kloss called Kayda and Kai. The creators are involved in the creation of their digital characters, and Invisible Universe is working on another to-be-announced project with "Friends" star Jennifer Aniston.
Biggio said the company has raised $9 million since its launch.
dot.LA co-founder Spencer Rascoff is an investor in Invisible Universe, alongside Williams and Aniston, who also acts as an advisor. Actor Will Smith is an investor through his venture fund Dreamers VC, as is the Cassius Family, Seven Seven Six and Initialized Capital.
Correction: An earlier version referred to John Brennan as Johnathan and incorrectly identified Dixie D'Amelio as Charli D'Amelio. An earlier version also stated Biggio wanted to create the "Pixar of social media," she in fact said "Pixar of the Internet."
In just a few weeks, social media users can meet Jennifer Aniston's brand new 3D animated character—and though the avatar is mostly under wraps, word on the street is that it's "very cute." That character comes thanks to a partnership with Invisible Universe, an entertainment technology company partnering with celebrities to capitalize on their unique IP.
In a conversation with Rachel Horning (CEO of RippleFX Events), Invisible Universe CEO Tricia Biggio described the company as the "Pixar of the internet." The company creates beloved, celebrity-sponsored animated characters who live on social media and interact with fans. Its backers include Alexis Ohanian's company Seven Seven Six, Jennifer Aniston, Will Smith's Dreamers VC, and dot.LA founder Spencer Rascoff.

Biggio, who started in television, is passionate about bringing Hollywood quality storytelling and worldbuilding to social media characters:
"We really think about being platform agnostic and story and character obsessed," she said. Pandemic isolation and scrolling was a boon for the company, with ten times the rate of growth on TikTok versus YouTube, Instagram and others.
Some of their popular and celebrity-inspired characters include Qai Qai (Serena Williams), Squeaky & Roy (Charli & Dixie D'Amelio) and Kayda & Kai (Karlie Kloss).
Qai Qai is an Instagram star inspired by Olympia, Serena Williams' daughter, and her real baby doll. When Serena and family started posting Qai Qai on Instagram, fans fell in love with her.
"Serena would joke that after a tennis match, people wouldn't even ask about the match -- they'd be like, 'Did Qai Qai come to Wimbledon?'"
Invisible Universe brought Qai Qai to life as a 3D animated character with her own world, storyline and fans, building an impressive following of 3.7 million across all social platforms. And yes -- you can buy a Qai Qai doll on Amazon.
Biggio noted that creating original IP normally costs a significant investment of time and money. Partnering with celebrities and leveraging their pre-existing brand and audience can be a "rocket booster" for introducing original characters like Kayda & Kai, a partnership with model Karlie Kloss.
Biggio relies on an "egoless" process of building character and story based on fan engagement. For example, after Squeaky and Roy (characters inspired by the D'Amelio sisters) did the flexibility challenge on TikTok, users "went nuts" wanting to see more of the 3D bedroom Invisible Universe had created just for this challenge.
They built out the room so Squeaky and Roy could do a room tour, a piece of content that performed better than anything in the previous month.
"The audience is helping us to drive and we're responding," said Biggio.
Invisible is counting on this process of co-creation to build fan loyalty and drive future content and products, like movies, children's books, and yes, NFTs.
Although all of the characters are created in partnership with celebrities, Biggio stressed Invisible's commitment to appealing to diverse audiences. "We hope that our IP could birth the next 100 Year entertainment franchise," she said. "And because we have that incredibly lofty and ambitious goal, we also have an obligation to make sure that we are telling stories that represent those audiences."
Correction: An earlier version incorrectly identified Olympia as Olivia. It also clarifies that characters are created in partnership with celebrties.
Downtown Los Angeles-based HopSkipDrive, a mobility startup that aims to be a kid-friendly Uber service for school-age students, won startup of the year at dot.LA's second annual startup awards.
Winners were announced at the dot.LA Summit. Judges voted for their picks for the most-deserving companies and individuals in six categories, including rising entrepreneur, top rising startup and entrepreneur of the year.

"It's such an honor to be included among all the impressive companies nominated for this award," Katrina Kardassakis, HopSkipDrive's vice president of business operations, said during her acceptance speech. "We are a youth transportation solution on a mission to create opportunity for all through mobility, and so we're focused on serving vulnerable populations, including kids in the foster care system, kids experiencing homelessness and kids with special needs or anyone who needs a little extra care to get where they need to go."
Kardassakis added that HopSkipDrive is currently focused on providing a potential solution to the ongoing shortage of bus drivers across the country, which is leading to backlogs in getting kids to and from school as the transportation industry struggles to retain workers and rebound from the coronavirus pandemic.
Finalists for the 2021 Startup of the Year Award included Universal Hydrogen, a company that's working to make planes that run on clean energy; Long Beach-based Rocket Lab, a reusable rocket manufacturer and small satellite launcher that looks to compete with SpaceX; ChowNow, a commission-free online ordering platform for restaurants and Crexi, a platform for streamlining commercial real estate transactions.
Check out the full list of nominees and winners for dot.LA's 2021 Startup Awards below.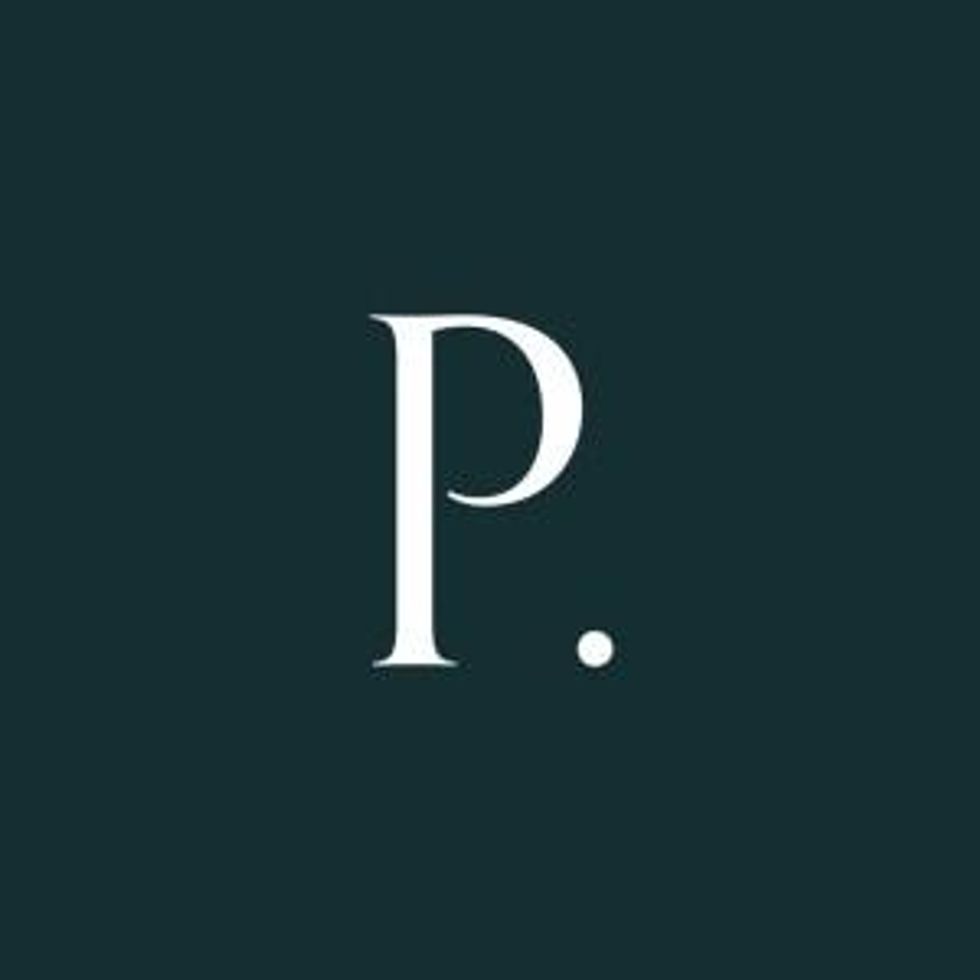 Pivot of the Year: Potion
This award celebrates a startup's ability to revamp by changing its business model and strategy in the face of adversity.
Finalists:
Triller
Behold
GiveSum
Potion — Winner
Struct Club
Social Justice Award: Grid110
This award recognizes a company or individual who has made the biggest impact on driving social justice to create a positive, significant and sustainable impact.
Finalists:
All Voices
Cheese
SoLa Impact
Hacker Fund
Grid110 — Winner
Rising Entrepreneur: Krista Berlincourt
This entrepreneur is new in the LA startup scene and has emerged as a forward thinking innovator and leader. Despite his/her age, the Entrepreneur of the year has a pioneering spirit and a promising future.
Finalists:
Clash App, Brandon McNerney
Lolly, Marc Baghadjian and Sacha Schermerhorn
Kona, Sid Pandiya
Kensho Health, Krista Berlincourt — Winner
Seed, Ara Katz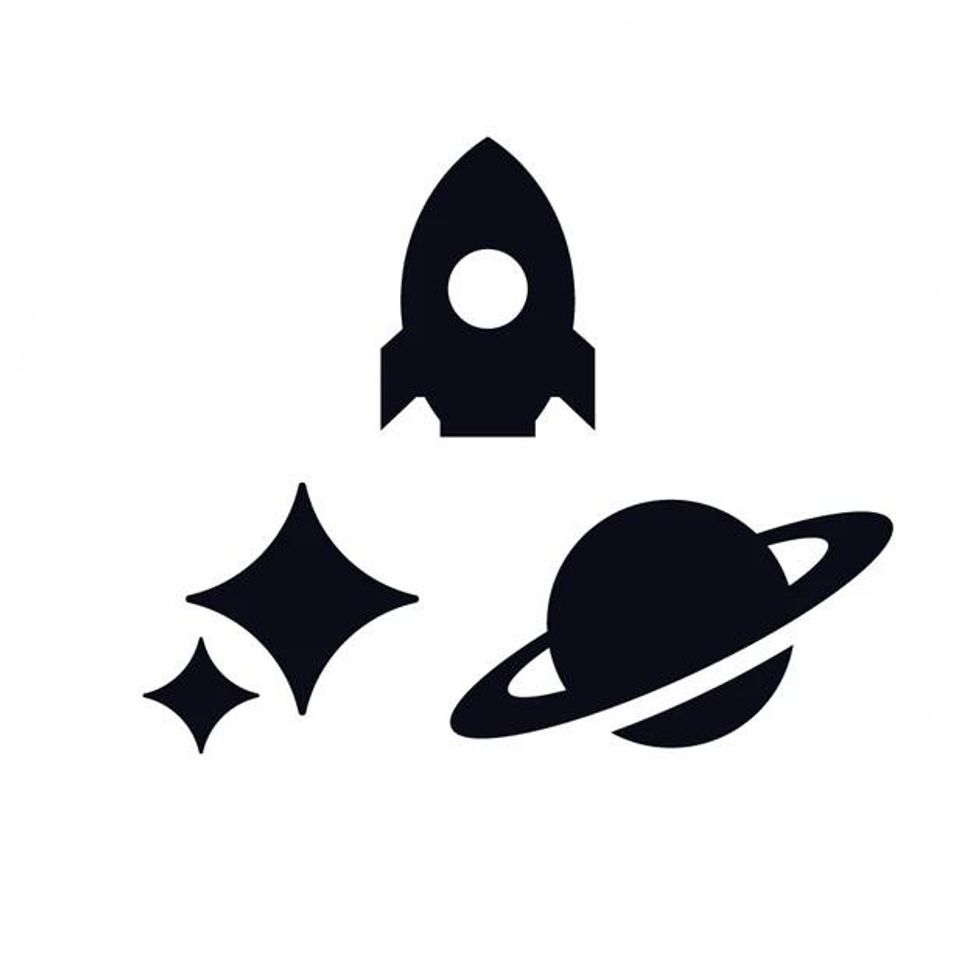 Rising Startup: Invisible Universe
Sponsored by TriNet
This startup is less than two years of age from incorporation and has shown major development based on market growth, innovation and impact of products and services. This newcomer has the greatest potential to disrupt its market and global tech community.
Finalists:
Elude
Returnmates
Dogdrop
Invisible Universe — Winner
Launch House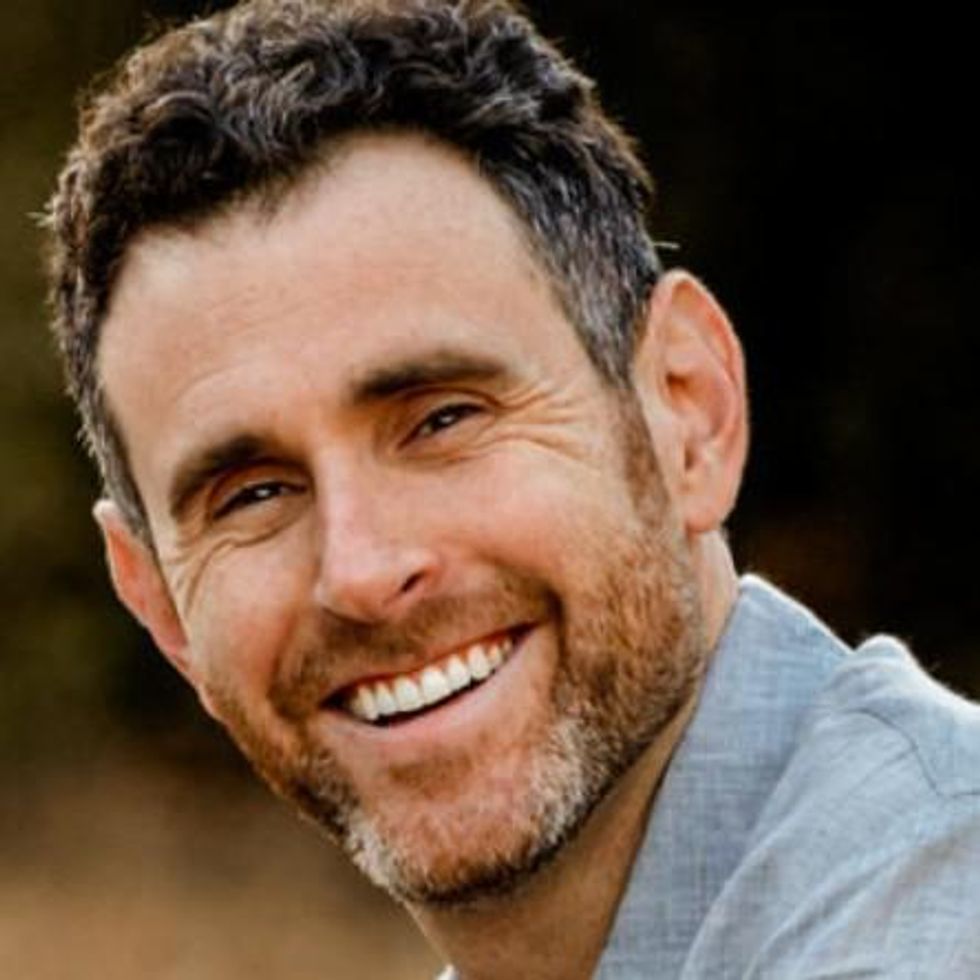 Entrepreneur of the Year: Alex Israel
This entrepreneur has a fearless spirit while their partners, teammates and clients are inspired by their vision on a daily basis. They have made notable achievements this past year in regards to funds raised, sales, impact of product and leadership in the tech ecosystem.
Finalists:
Heather Hasson and Trina Spear, FIGS
Cathy Zoi, EVgo
Alex Israel, Metropolis — Winner
Dakota Semler, Xos Truck
Jason Wilk, Dave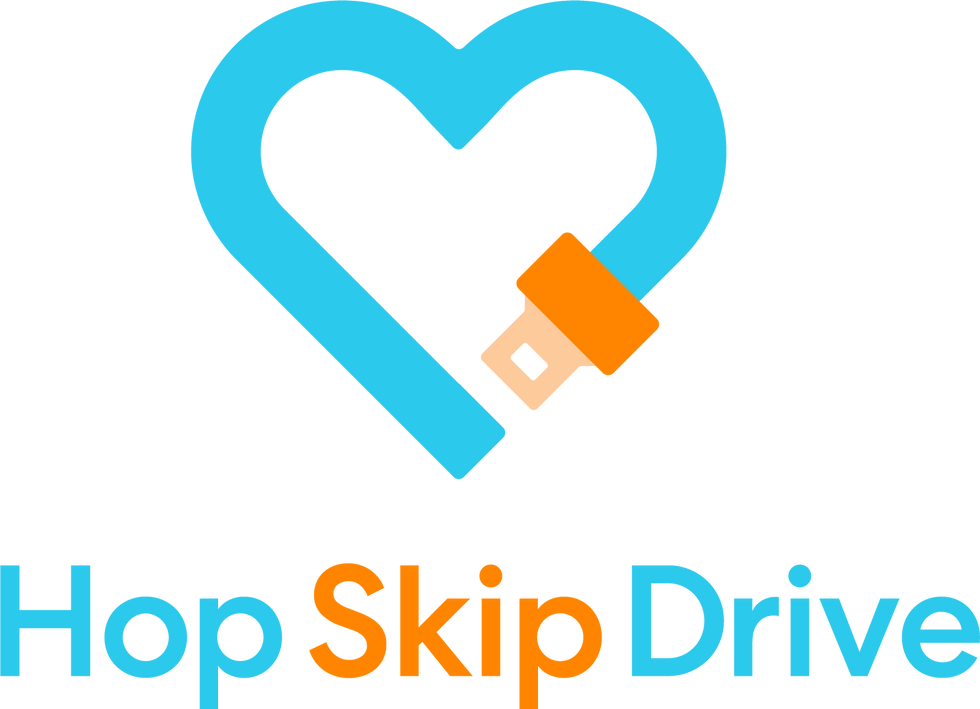 Startup of the Year: HopSkipDrive
This company has shown the greatest development over the past year based on innovation and impact with goods and services. This startup has the most promising potential for an exit and potential to reach unicorn status.
Finalists:
HopSkipDrive — Winner
Universal Hydrogen
Rocket Lab
ChowNow
Crexi
Related Articles Around the Web