fiton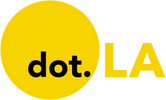 Get in the KNOW
on LA Startups & Tech
X
fiton
FitOn, a West Hollywood-based fitness app offering at-home workouts, has raised $40 million in new funding through a Series C round and acquired corporate wellness platform Peerfit, it announced Tuesday.
Colorado-based investment firm Delta-v Capital led the round and was joined by investors Accel, Maverick Ventures and Second Avenue Partners. Also participating was Mantis VC, the venture firm launched by electronic music group The Chainsmokers, and Beverly Hills-based United Talent Agency. The Series C takes FitOn's total funding to $70 million to date.
FitOn has made its name by offering at-home workouts led by celebrities like Halle Berry, Gabrielle Union-Wade, Lindsay Vonn and Julianne Hough. The app has grown to over 10 million users since launching in 2019.
Since the pandemic shuttered public gyms, numerous tech-enabled platforms have flooded the market for in-home fitness classes. Mindbody, a software company for gyms and fitness studios, surveyed 700 users and found that the number of users who livestreamed workouts jumped to 80% in 2020, from only 7% in 2019.
Peerfit's business model adds to FitOn's offerings as pandemic restrictions lift and in-person gyms ramp back up in popularity. The Tampa, Fla.-based startup partners with gyms and fitness studios like Life Time and Barre3, and is used by more than 13,000 employers to provide their employees with fitness benefits through their health care plans. Financial terms of the acquisition were not disclosed.
"Given the new normal of hybrid and remote work, we believe—now more than ever—that it is critical to create accessible, personalized health and fitness solutions," FitOn co-founder and CEO Lindsay Cook said in a statement.
From Your Site Articles
Related Articles Around the Web
It seems everyone wants to be a VC these days, so why can't the Chainsmokers join the line-up?
Earlier this year, the electronic DJ and production duo, Alex Pall and Drew Taggart, announced the debut of their $35 million early-stage fund.
Being a DJ and a startup VC would appear to have little in common, but at a lunchtime panel on the first day of the dot.LA Summit, the pair said there are actually a number of parallels.
"We built the Chainsmokers from nothing and so we think of ourselves as founders, too," said Taggart, who added that personal chemistry is key in both music and startups. "The luckiest thing was to meet each other."
That luck has turned into a lucrative career that will be hard to top in the startup world. The Chainsmokers became the highest-earning DJ act in the world last year, earning over $46 million in a single year, according to Forbes.
Chainsmokers youtu.be
Taggart also talked about their decision to sell their entire catalog of 32 songs last year, saying they got "a great price" (which was not disclosed.) He also is not sure their music will be worth as much in years to come because he sees music tastes as increasingly fickle.

"I don't know if kids ten years from now will listen," Taggart said.
Their fund has a name, Mantis, more befitting a band. Mark Cuban, Keith Rabois, Jim Coulter Ron Conway and dot.LA Chairman Spencer Rascoff, who moderated the panel, are all investors.
One of Mantis' first investments was in the L.A. based fitness app FitOn, and Pall said he's excited about joining the city's tech scene.
"There's a real energy in this city that people are beginning to take notice of," Pall said. "We're pumped to be a part of it."
From Your Site Articles
Related Articles Around the Web
Despite a Black Swan event enveloping the world and the worst economic downturn since the Great Depression, plenty of Los Angeles startups continue to survive and even thrive during the pandemic. Not surprisingly, many of the winners are beneficiaries of the stay-at-home economy, offering consumers entertainment, education, workouts and shopping from the safety of their living rooms.
By now, you are probably familiar with Quibi, which tops our list of the dot.LA/ Pitchbook hottest L.A. startups despite a rocky debut with bad buzz and reports of anemic subscriber numbers. Hollywood veteran Jeffrey Katzenberg and former HP and eBay CEO Meg Whitman raised close to $2 billion in funding to launch a mobile version of Netflix, capital they will surely need now as they regroup and hang on for a day when people are again commuting to work.
Number two on our list is the much lower profile streaming company Generation Genius, which has benefited from students not being able to return to the classroom. The Sherman Oaks startup aims to make learning about science fun by making short and entertaining lessons and quizzes for kindergarteners through fifth graders.

For adults missing the gym, FitOn was number three. Backed by Crosscut Ventures, the two-year-old app provides free on-demand group fitness classes and allows users to socialize with friends during a workout and compete via a live leaderboard.
"FitOn has become the #1 free fitness app and grown rapidly with COVID as people can no longer make it to the gym," wrote Lindsay Cook, co-founder and CEO of FitOn in an e-mail. "Since the start of the pandemic, we've experienced massive increases all around. We have seen over 200% growth in workouts, signups, and friends are working out together."
Verishop Inc., an e-commerce site led by former Snap Inc. executive Imran Khan, is at number four. Already with a hefty pre-money valuation of $87.5 million, the company aims to make online shopping fun through "social commerce." Last month, it launched a social media-like feed of photos and videos on its iPhone app that recommends products based on which content users like.
The smallest of our top five is TopHap. It's still in beta and has raised $675,000 in angel funding. TopHap bills itself as the first AI-powered analytics platform to optimize realtor performance.
Here are the rest of the top 50. (Read about our methodology and how we determine the top startups below)
What gets a company on the list?
First, the company had to be founded between 2015-2020. Then PitchBook data scientists assigned a growth rate and size multiple equally. The growth rate represents the average weekly percentage change in a company's signals. It is calculated by averaging the weekly growth rate over a trailing eight-week period. For example, let's say a company's Web Growth Rate (SimilarWeb Unique Visitors and Majestic Referring Domains) was 10% each week for 4 weeks, and followed by an increase of 30% for the next 4 weeks. During that eight-week period, the combined weekly average growth rate was 20%.

The size multiple is the sum of a company's signals divided by the median company signal size. For example, if a company had 1,000 SimilarWeb Unique Visitors and the universal median for all companies in the platform was 500 SimilarWeb Unique Visitors, then the company's SimilarWeb Size Multiple would be 2x. A company's overall Size Multiple is calculated by averaging the Size Multiples from the following Signals: Social, Web, Employee, and Mobile Size.