mantis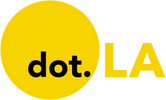 Get in the KNOW
on LA Startups & Tech
X
mantis
I love the music of The Chainsmokers and am excited to be an investor in their Venture Capital Firm, Mantis, where they focus on investing in seed and Series A startups.
Alex Pall and Drew Taggart, the duo behind both the music and the firm, are full of hunger to grow, and see their journey as musicians who built a band out of nothing, similar to the path that startups take.
On this episode of Office Hours, hear why they think it's not just their fame that makes them valuable to the companies they invest in, how they write their songs and the logic behind what might be considered a controversial decision: selling their music catalog.
Want more? Subscribe to Office Hours on Stitcher, Apple Podcasts, Spotify, iHeart Radio or wherever you get your podcasts.
From Your Site Articles
Related Articles Around the Web
It seems everyone wants to be a VC these days, so why can't the Chainsmokers join the line-up?
Earlier this year, the electronic DJ and production duo, Alex Pall and Drew Taggart, announced the debut of their $35 million early-stage fund.
Being a DJ and a startup VC would appear to have little in common, but at a lunchtime panel on the first day of the dot.LA Summit, the pair said there are actually a number of parallels.
"We built the Chainsmokers from nothing and so we think of ourselves as founders, too," said Taggart, who added that personal chemistry is key in both music and startups. "The luckiest thing was to meet each other."
That luck has turned into a lucrative career that will be hard to top in the startup world. The Chainsmokers became the highest-earning DJ act in the world last year, earning over $46 million in a single year, according to Forbes.
Chainsmokers youtu.be
Taggart also talked about their decision to sell their entire catalog of 32 songs last year, saying they got "a great price" (which was not disclosed.) He also is not sure their music will be worth as much in years to come because he sees music tastes as increasingly fickle.

"I don't know if kids ten years from now will listen," Taggart said.
Their fund has a name, Mantis, more befitting a band. Mark Cuban, Keith Rabois, Jim Coulter Ron Conway and dot.LA Chairman Spencer Rascoff, who moderated the panel, are all investors.
One of Mantis' first investments was in the L.A. based fitness app FitOn, and Pall said he's excited about joining the city's tech scene.
"There's a real energy in this city that people are beginning to take notice of," Pall said. "We're pumped to be a part of it."
From Your Site Articles
Related Articles Around the Web