BloomNation wants to do for liquor stores what it did for flower delivery, but with robots.

A platform for local florists to sell arrangements to customers, BloomNation has been booming during the pandemic as video weddings and at-home birthdays have become the norm. Flower orders have soared as stay-at-home guidelines have bolstered the need for delivery services.
The Santa Monica-based company wants to grow on that success. It is rebranding itself as a platform provider for small businesses called Promenade, and debuting a new site called Dig-In for pizzerias, and another called Swigg for liquor stores. It's also just partnered with Tortoise, a San Francisco-based company that produces autonomous delivery robots, to roll out robotic flower delivery.
"One of our anti-goals is to be like a Shopify or Squarespace, where it's like everything for everyone," said Farbod Shoraka, BloomNation founder and chief executive. "We're getting our hands dirty in each category, and working on specific solutions for that vertical."
BloomNation provides the software for florists to advertise their own arrangements online and it helps with the delivery, coordinating logistics for over 3,000 local florists in the U.S. Though Shoraka declined to share the company's revenue, he said it is growing "at a 100% clip, year over year."
"Now more than ever, people recognize the value of a small business and how it's the backbone of the economy," said Shoraka. "And so there's a movement towards investing in, not only ecommerce companies, but companies that are also supporting small businesses."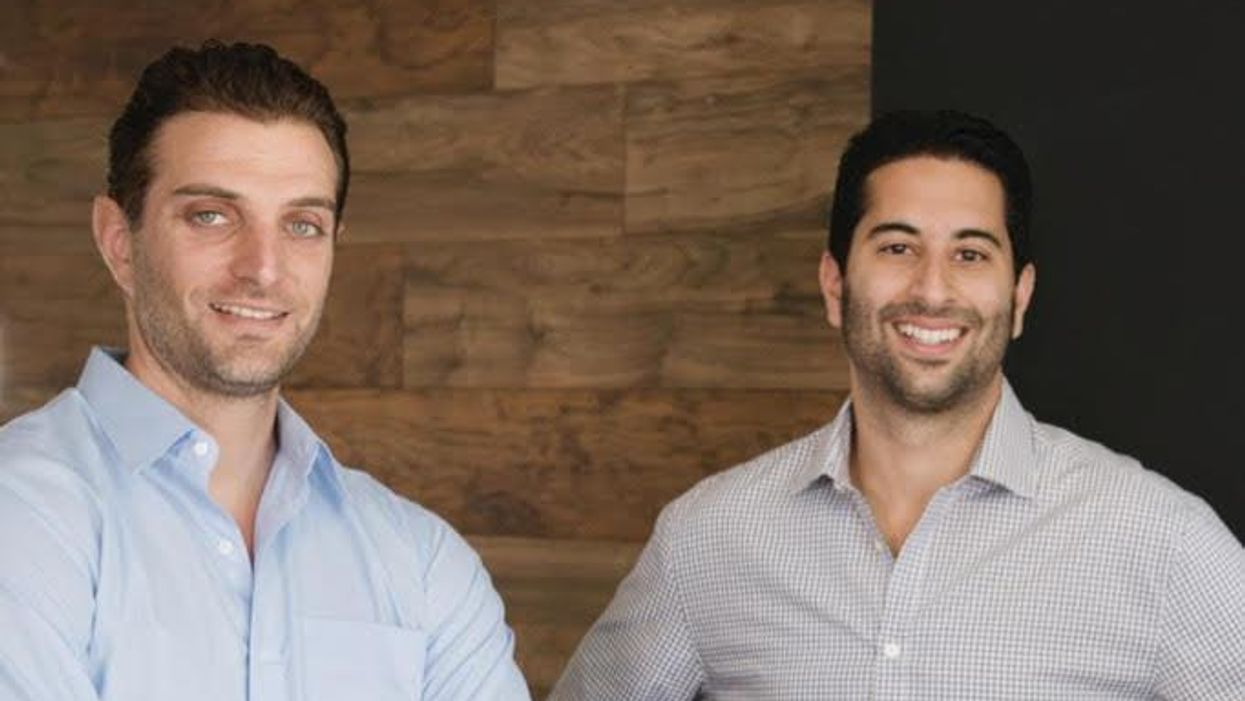 BloomNation co-founders Gregg Weisstein (left) and Farbod Shoraka.
Their rebrand comes as the company announces it's closed an $11 million Series B round led by Los Angeles-based B. Riley Venture Capital.

BloomNation sells itself to local florists by offering them more control over their designs and process than its competitors like Teleflora and 1-800-Flowers, which have been around for decades. Those companies offer standardized bouquet designs on their site; local florists fill the customer orders and the company handles delivery.
"Those companies were putting a lot of pressure on the florists," said Shoraka, "[They] forced florists to take a product image that was on Teleflora.com, and make it look exactly like that for very little money... it didn't really make them feel like artists."
Other competitors, including floral startups like The Bouqs Co. and Urban Stems, cut out local florists. They source their flowers from local farmers and handle the arrangements and delivery themselves.
Part of the inspiration for BloomNation was Shoraka's aunt, a florist in Irvine. She was having difficulty connecting with customers online, and brokers like Teleflora were putting pressure on her to create standardized bouquets that squashed the creative process entirely. Customers also were not returning to her shop, because the online broker sources from a variety of shops without telling customers which florist made their arrangement. The steep broker fees and lack of customer loyalty left Shoraka's aunt struggling, he said.
Shoraka, a former investment banker, consultant Gregg Weisstein and World Series of Poker champion David Daneshgar founded BloomNation in 2011. When they realized they would need a good amount of funding to launch a company, Daneshgar entered a poker competition, winning $30,000, which the company used as its seed funding.
With the close of this Series B round, the company has raised $18.2 million total. Its current investors include Andreessen Horowitz, A. Capital Ventures, Spark Capital and Chicago Ventures. Sharoka shared that most of the funding would go to expanding their team, particularly in engineering and product management to further develop the two new platforms.