bet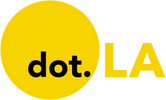 Get in the KNOW
on LA Startups & Tech
X
bet
As Netflix dips into gaming, streaming competitors are gobbling up its market share, new data shows.
In the last two years, Netflix and Hulu's combined share of streaming video subscriptions in the U.S. has dropped from nearly 75% to below 50%, according to New York-based analytics outfit Antenna.
The new data show as those behemoths mature and growth slows, their upstart competitors are charging in. Disney Plus (17% share), HBO Max (11%) and Paramount Plus (8%) have steadily elbowed their way in since 2019, just as the pandemic reshuffled theatrical releases and increased the profile of streamers.
Meanwhile smaller niche services have grown at an even faster clip than their larger competitors.
Subscribers for the ten so-called "specialty" subscription streamers that Antenna tracks — including Cinemax, BET Plus and Sundance Now — have collectively grown 74% over the last two years. The larger streamers, including Disney Plus, Netflix and Hulu, have grown just 30%.
While their growth rates are larger, these niche streamers only have a small fraction of the market. Whereas Netflix has over 200 million subscribers, Acorn TV, Shudder and Sundance Now – all of which are owned by AMC Networks – have fewer than 9 million subscribers combined.
"Netflix and Hulu are so well saturated in the U.S. market. So you can't expect them to grow at the rate they used to," said media analyst Dan Rayburn.
Antenna derives its data from aggregating credit card transactions and email receipts from about five million Americans' mobile apps, then blending it with internal models to estimate metrics like sign-ups, subscribers and churn rates.
Absent from the figures is noteworthy streaming platform Amazon Prime Video, which comes included with an Amazon Prime subscription, and has an oncoming infusion of content following Amazon's $8.45 billion acquisition of MGM Studios.
In the year to June 2021, the fastest growing services in the U.S. in terms of subscribers were Sundance Now (83% growth year-over-year), Paramount Plus (81%), EPIX (74%), HBO Max (72%) and BET (71%), according to the data.
Netflix U.S. subscribers actually fell by 1% in the period, while Hulu (6%) and Disney Plus (27%) saw relatively tepid growth – albeit from significantly higher subscriber bases than many of their smaller, faster-growing competitors.
And the relatively high growth rates among the specialty services, which stream fare for specific audiences like fans of British TV or horror, suggest there may be room for niche services to survive the streaming war, which remains an open question.
Aircam
Former BET Chief Executive Debra Lee said on Wednesday said she's looking into creating a fund for women and people of color in tech, inspired by experiences at her annual gathering of powerful women - Leading Women Defined.
Lee, speaking at the eighth-annual Upfront Summit, said she found fewer people who looked like her as she climbed the ranks at the Viacom-run network. And that led Lee to create the conference which draws power players like Michelle Obama and Hillary Clinton as keynote speakers.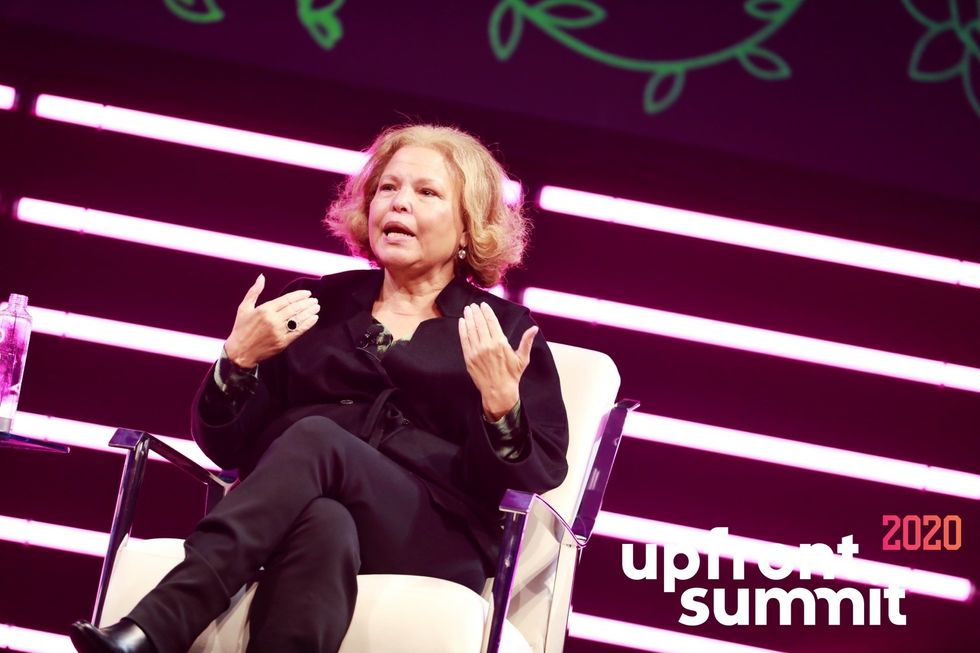 Debra Lee speaks at the Upfront Summit in Pasadena on January 29, 2020.Courtesy AirCam
Over her decades long career, Lee often found herself the only women of color in board rooms and in the c-suite – a trend that's slowly changing. She recalled walking into a gathering of the National Cable Television board where all the male members were socializing with each other, leaving the female members boxed out.

"For a company to have a board now with no women, no people of color, they should be truly embarrassed," she said at the Upfront Summit. "If you have diverse people on your board, they are going to hold you accountable."

Lee, who is working to get more women on boards as part of her work with Time's Up, sees many signs of change at companies. What she wants to see is more female chief executives. Meanwhile, a recent California law mandates that companies headquartered in the state have women on their board. "We have to hold these companies' feet to the fire," she said.
Lee, who was a member of Twitter's board and sat on the nominating committee, found herself firing off the name of CEOs when the social media giant was looking for black board nominees. The other board members were having a hard time coming up with candidates.
"I love the fact that women and men are discussing their salaries," she said "Women have to know their worth and not be afraid to ask for it. That's the only way you create wealth. That should be the norm with women and people of color."
The Upfront Summit is expected to attract more than 1,200 attendees flocking to the Rose Bowl Jan. 29-30. The invite-only event brings together a diverse mix of entrepreneurs networking with venture players armed with billions of dollars in capital, and headlined by presentations from business leaders including Steve Ballmer, Quibi Chief Executive Meg Whitman, Union Square Ventures' Fred Wilson, and Idealab founder Bill Gross.
Links to the conference agenda and the livestream can be found here.
Upfront Ventures holds a non-controlling, minority interest in dot.LA
From Your Site Articles
Related Articles Around the Web