android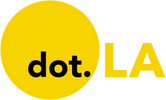 Get in the KNOW
on LA Startups & Tech
X
android
Snap Inc.
Snap just made its largest push yet into social gaming with Bitmoji Paint. The new game lets millions of users collaboratively paint a pixelated canvas and marks an expansion of Snap's gaming division, which launched in 2019.

Players can communicate with each other in Bitmoji Paint, though only through a limited set of preloaded messages. Snap's games previously could only be played by oneself or with one's Snapchat friends. But Bitmoji Paint can accommodate millions of players. Gamers tend to play Snap's games longer when they play with others rather than alone. Since launching its Games platform, the company says 100 million users have played.
Snap has primarily monetized that through six-second advertisements that run before a game starts. The nine-year old company hopes more games and more user engagement will translate into profitability.
Mobile gaming comprises the largest piece of the $160 billion gaming industry. Much of that comes from advertising and in-app purchases.
Snap is including in-app purchases for Bitmoji Paint on Android. Users can purchase tokens to buy digital goods for their avatars, such as roller skates, a hoverboard or a paint roller. Such in-app purchases are generally easier to implement on Android than on iOS.
Snap's first original game launched last year along with a new push to bring games to its young-skewing user base. Most of the games on the app are still developed from third parties.
Snap acquired Bitmoji in 2016 for a reported $64.2 million and has since sought to exploit those user-lookalike avatars in numerous ways. Like Bitmoji Paint, Bitmoji Party – Snap's first internally developed game – enabled users to play as their avatars. Snap also allows authorized external game developers to let players play as their Bitmoji avatars by using Snap's software development kit.
In addition to ramping up its gaming team and offering, Snap, which began as a disappearing-messaging app, has recently ventured into music, including launching a TikTok-like feature called Spotlight. That is part of a broader trend of the rising prominence that music plays in social media.
Here are the latest updates on news affecting Los Angeles' startup and tech communities. Sign up for our newsletter and follow dot.LA on Twitter for more.
Today:
Peacock Will Be Available on Google and Android Devices in July
Snap Debuts at 'NewFronts' Showcase for Potential Advertisers
Peacock Will Be Available on Google and Android Devices in July
NBC's new streaming service Peacock has added Google and Android devices — including Andriod TV and Chromecast — to the apps that will stream its nearly 15,000 hours' worth of content beginning July 15. NBC has already announced plans to launch on Apple and Xbox.

Streaming will be free (but not ad-free) through October 15. Viewers can also level-up to the ad-free service for an additional $5/ month.
The service launched in mid-April across Comcast's platforms, where it hopes to add value for its parent company's 28.6 million customers.
Peacock's library will include a flock of NBC favorites like Parks & Recreation, 30 Rock and Law & Order: SVU; movies from Universal Pictures and Dreamworks Animation such as Jurassic Park, E.T. and Shrek; and news segments, talk shows, original series and content from Telemundo. Peacock will also offer a selection of live sports (once those migrate back), and in 2021 will have exclusive rights to The Office.
As we reported in April, speculation is that part of Comcast's strategy is to retain Pay-TV customers while also guiding a controlled move toward streaming, so it doesn't lose out as more customers shift toward cord-cutting.
For the first time, Snap is presenting at today's NewFronts, the digital media world's annual summit of presentations to woo prospective advertisers. The event is being held virtually this year.

The Santa Monica-based firm describes the occasion as "a culmination of hard work that's been happening at Snap around content and video advertising for years."
Snap will be highlighting a collection of data points:
As of June 22, Snapchat reaches over 100 million people in the U.S., including 90% of people aged 13-24
229 million people worldwide reportedly use the app every day
The company now also has more daily users aged over 25 than all of Twitter's self-described "monetizable user base"
Total daily time spent watching shows on Discover more than doubled from Q1 2019 to Q1 2020
Average time spent watching by people over 35 also doubled from Q1 2019 to Q1 2020
Snap will also share results of a study from Nielsen that found, for example, that a Bud Light ad campaign on Snap was nine times more efficient at reaching the target audience than television advertising. Nielsen also found that the platform provided an average 23% bump on top of TV campaigns, across 20 separate ad campaigns that appeared on Snap.
The company will also be announcing a new unscripted original series at the event, as well as the renewal of Driven, a docuseries that the company says reached over 15 million viewers in its first installment.

Across all Discover, 45 shows have reached monthly audiences exceeding 15 million viewers, the company says, and the platform now operates with over 350 partners in 15 countries.
From Your Site Articles
Related Articles Around the Web