bitmoji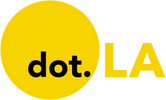 Get in the KNOW
on LA Startups & Tech
X
bitmoji
Bitmojis are getting an upgrade on Snapchat with a new 3-D design that rolls out Monday.
Snap Inc. is decking out its avatars with more than 1,200 combinations of poses, gestures and backgrounds like cow prints and beach locations. The new avatars are full-body designs with new "Pixar"-like quality that can be shared on and off the platform.
It comes the same day Snap confirmed that it acquired Culver City-based Vertebrae. The AR and 3-D platform helps brands and retailers translate their clothes and accessories digitally. Terms of the deal weren't disclosed. But both moves illustrate Snap Inc.'s intentions to move further into virtual fashion.

The new avatars show much more detail from stitching on outfits to the sparkle of jewelry. That level of detail could help entice brands. Already, users are able to buy some of the clothes featured on Bitmoji. With the addition of accessories, there is the potential for more revenue sources.
Snap has used Bitmoji, which it acquired from Bitstrips in 2016, as an entry into gaming, merchandise and other areas. The company has used the avatars to partner with fashion brands from Levis to Ralph Lauren. Last year, Snap made a big push into gaming with Bitmoji Paint, a game that lets users collaboratively paint a pixelated canvas. The company also announced last year it was creating Bitmoji TV.
From Your Site Articles
Related Articles Around the Web
Snap Inc.
Snap just made its largest push yet into social gaming with Bitmoji Paint. The new game lets millions of users collaboratively paint a pixelated canvas and marks an expansion of Snap's gaming division, which launched in 2019.

Players can communicate with each other in Bitmoji Paint, though only through a limited set of preloaded messages. Snap's games previously could only be played by oneself or with one's Snapchat friends. But Bitmoji Paint can accommodate millions of players. Gamers tend to play Snap's games longer when they play with others rather than alone. Since launching its Games platform, the company says 100 million users have played.
Snap has primarily monetized that through six-second advertisements that run before a game starts. The nine-year old company hopes more games and more user engagement will translate into profitability.
Mobile gaming comprises the largest piece of the $160 billion gaming industry. Much of that comes from advertising and in-app purchases.
Snap is including in-app purchases for Bitmoji Paint on Android. Users can purchase tokens to buy digital goods for their avatars, such as roller skates, a hoverboard or a paint roller. Such in-app purchases are generally easier to implement on Android than on iOS.
Snap's first original game launched last year along with a new push to bring games to its young-skewing user base. Most of the games on the app are still developed from third parties.
Snap acquired Bitmoji in 2016 for a reported $64.2 million and has since sought to exploit those user-lookalike avatars in numerous ways. Like Bitmoji Paint, Bitmoji Party – Snap's first internally developed game – enabled users to play as their avatars. Snap also allows authorized external game developers to let players play as their Bitmoji avatars by using Snap's software development kit.
In addition to ramping up its gaming team and offering, Snap, which began as a disappearing-messaging app, has recently ventured into music, including launching a TikTok-like feature called Spotlight. That is part of a broader trend of the rising prominence that music plays in social media.