Rivian Expects to Qualify for Partial EV Tax Rebate After All
David Shultz
David Shultz reports on clean technology and electric vehicles, among other industries, for dot.LA. His writing has appeared in The Atlantic, Outside, Nautilus and many other publications.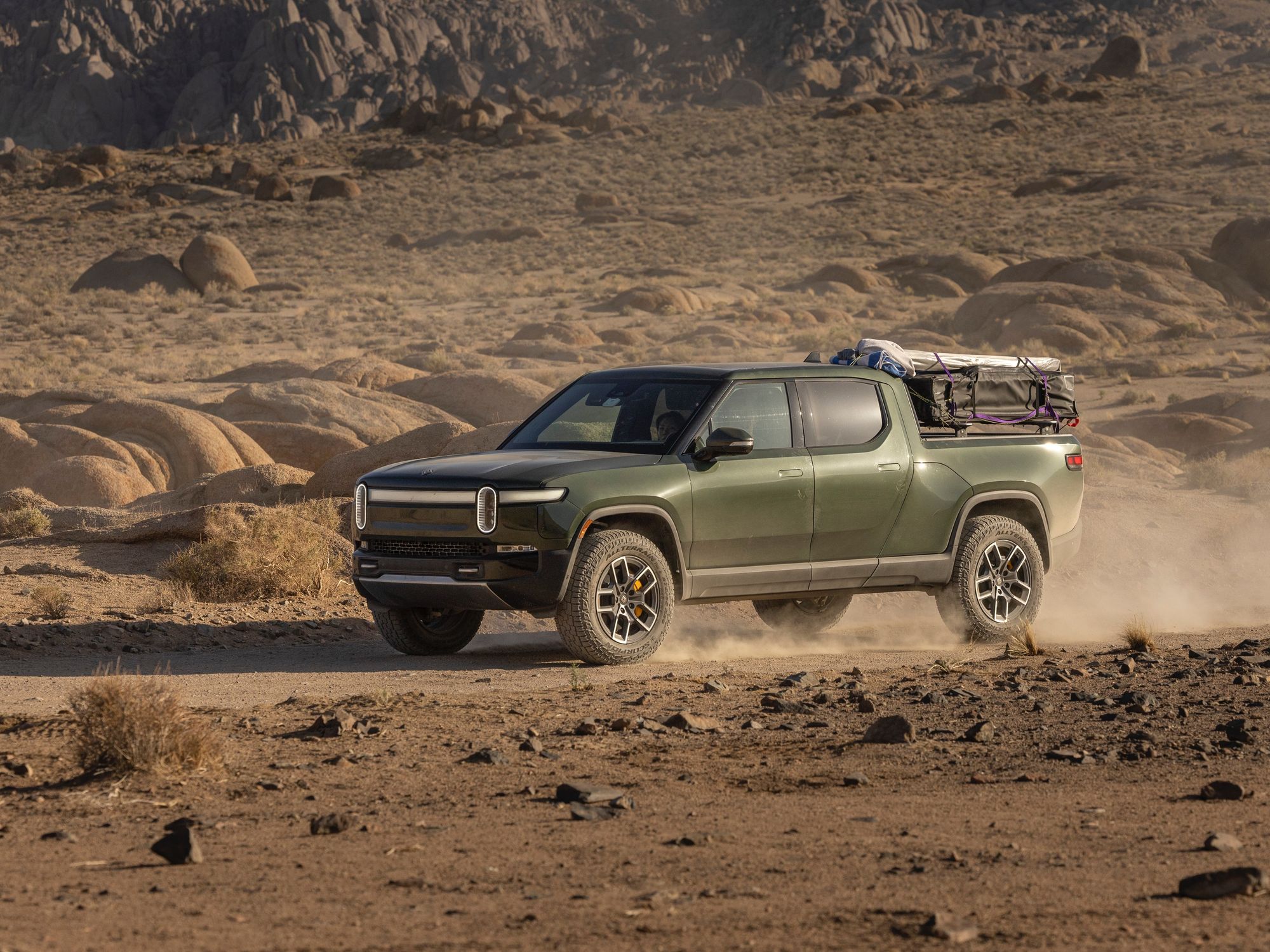 Yesterday in the dot.LA newsletter I wrote about how Rivian will no longer qualify for the $7,500 rebate made available through the Inflation Reduction Act. A few hours after the newsletter went out, the story changed, with WGTL reporting that a spokesperson from the company had announced that Rivian expects to qualify for half of the tax credit after all:
"Rivian has submitted updated documentation to the IRS stating that its 2023 R1T and R1S models qualify for the critical minerals sourcing criteria within the Section 30D Clean Vehicle Tax Credit which took effect on April 18, 2023. We expect this eligibility to be reflected on the IRS website pending future updates,"
The IRS website has also been updated to reflect the change.
---
In case you missed the newsletter yesterday or just need a reminder about how all this works. The EV tax credit is split into two pieces, both worth $3,750, that are broken down as such:
"The critical minerals contained in the battery must be extracted or processed in the United States or a country with which the United States has a free trade agreement, or be recycled in North America."
"The applicable percentage of the value of the battery components must be manufactured or assembled in North America."
If Rivian is cashing in on the first part of the rebate, the company has apparently found a way to source at least 40% of its critical battery minerals in 2023. Next year that number rises to 50% and will continue to increase by 10% every year.
For all the reasons I said it might hurt Rivian to lose its eligibility (an increasingly competitive market with automakers signaling they're willing to engage in price wars), getting half of the credit back similarly helps the brand.
Perhaps more than anything however, this "will-they won't-they" drama underscores just how chaotic the EV rebate program has been so far. Since the Inflation Reduction Act was signed into law last summer, journalists and would-be buyers have speculated about which vehicles would qualify as the Treasury Department delayed its guidance. Even with the law in effect and the guidance finalized, the situation is still proving to be a bit confusing. In fact, Rivian wasn't the only company that was left off the list only to quickly be added again: Volkswagen experienced the same turnaround yesterday afternoon.
This drama might go on for years as well. As mentioned above, the percentage of minerals and battery components that need to be sourced from North America increases every year until it reaches 100% in 2030. Meaning that automakers could, once again, lose eligibility if they can't keep pace. While this may keep EV reporters solvent, it could also create a series of headaches for buyers as vehicles yo-yo between various states of eligibility.
For the Biden Administration, which has placed a heavy emphasis on bringing back manufacturing and battery technology to the United States, this minor turbulence may be well worth it in the long run. Even at just eight months old, the Inflation Reduction Act is already proving to be an effective carrot as foreign automakers like Hyundai and Kia scramble to set up factories and plants on U.S. soil. According to analysis from EV HUB, the US has quadrupled its investment in EV and battery manufacturing since 2021, from $50 billion to over $200 billion, and much of that growth is attributable to the Inflation Reduction Act. There's a lot going on, in other words, and with so much money on the line, a little chaos is probably to be expected.
David Shultz
David Shultz reports on clean technology and electric vehicles, among other industries, for dot.LA. His writing has appeared in The Atlantic, Outside, Nautilus and many other publications.