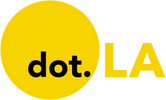 Get in the KNOW  
  on LA Startups & Tech  
X
Why a Startup Needs a Board: The Why and How of Constructing a Board Early
Spencer Rascoff
Spencer Rascoff serves as executive chairman of dot.LA. He is an entrepreneur and company leader who co-founded Zillow, Hotwire, dot.LA, Pacaso and Supernova, and who served as Zillow's CEO for a decade. During Spencer's time as CEO, Zillow won dozens of "best places to work" awards as it grew to over 4,500 employees, $3 billion in revenue, and $10 billion in market capitalization. Prior to Zillow, Spencer co-founded and was VP Corporate Development of Hotwire, which was sold to Expedia for $685 million in 2003. Through his startup studio and venture capital firm, 75 & Sunny, Spencer is an active angel investor in over 100 companies and is incubating several more.
05:22 AM | October 28, 2022
If your business is a corporation, you are required by law to have a board of directors. For many startups, it can seem like just an option. However, there are many reasons startups should aim to form their own board of directors early in their lifecycle.
---
Does Your Startup Need a Board of Directors?
Yes. Even for experienced founders, a new company comes with new challenges — and an opportunity to make all new mistakes. For first-time founders, you don't know what you don't know. The best way to avoid many of these mistakes is to surround yourself with experienced counsel, and a board is a way to formalize that. The primary job of a board of directors is to look out for shareholders' interests, oversee corporate activities, assess performance, assess the CEO and senior management and give feedback about the future direction of the company. Your board should help provide advice and mentorship from people who have been there, done that.
When Should Your Startup Form a Board?
As you start to think about your board as founder and/or CEO, the board can initially be as small as just one director: you.
As the startup grows and evolves over funding rounds, you should expand and include more members. The most standard time to form a board is after the Series A funding round, but some startups choose to after the seed round. Typically, the board expands as the company does from two to three directors (including the CEO) around the Series A, to five to seven directors when the company is in the Series C/D stage to seven to nine directors as it is preparing to go public.
I prefer boards on the smaller side because they can be more collaborative and interactive, but as you create board committees, you will need a larger board in order to have two to three directors on each committee.
Who Should Serve On Your Startup's Board?
One of the best ways to fill a board of directors is to find the people you wish you could hire but may be in positions where it's not really feasible. For a startup, you should aim for a board with three to five directors. This should include one or more in each of the following categories: the founder, an investor in the company and an independent director.
You'll want to have some of your investors on the board because they are the ones most rooting for and affected by the financial success of the company. This will also allow them a small measure of control and visibility into the company's progress. Keep in mind it's important to keep cultivating these relationships for when you need to raise capital down the road.
Additionally, it's important to have one or more independent directors — a person who is neither an employee nor an investor in the company — on the board early. Ideally, you'll be able to find another founder, peer, colleague or acquaintance who has been in your seat before and can bring a clear, objective perspective to board discussions. A trusted independent director can let you know if you're missing an opportunity or taking a step in the wrong direction. Plus, most importantly, help navigate the challenges that arise when the investor board directors may have a different perspective from or disagree with the operating board directors.
Lastly, the diversity of your board is also extremely important. Groups from different backgrounds, genders, races and perspectives make better decisions and improve business outcomes. I recently had a conversation with CNBC's Julia Boorstin at the dot.LA Summit about this very thing.
A Board Success Story
Throughout my countless years working and growing with boards, I've had many opportunities to see just how important a good BoD is. A great example of when a board decision aided my company and me more than expected is from my time at Zillow.
Prior to 2008, investors were looking to invest more money into Zillow — which we didn't need at the time. One of our board members, Bill Gurley, gave the great advice of "take the hors d'oeuvres when they're being passed" or take the money when it's being offered. We ended up taking on the new capital and it was good that we did. When the 2008 financial crisis hit, the extra capital allowed Zillow to weather the storm and take advantage of the moment to expand more aggressively when the market was up for grabs.
It's small moments like this that led to bigger successes down the road and prove the importance of having a board early.
Final Thoughts
Your board of directors should help you navigate challenges and serve as a trusted sounding board (pun intended) when you need advice. Something most, if not all, founders know by now is that startups are dynamic and constantly evolving, so as your startup scales your board will too. And if you build the foundations of your board thoughtfully, it will aid your startup in the years to come.
Spencer Rascoff
Spencer Rascoff serves as executive chairman of dot.LA. He is an entrepreneur and company leader who co-founded Zillow, Hotwire, dot.LA, Pacaso and Supernova, and who served as Zillow's CEO for a decade. During Spencer's time as CEO, Zillow won dozens of "best places to work" awards as it grew to over 4,500 employees, $3 billion in revenue, and $10 billion in market capitalization. Prior to Zillow, Spencer co-founded and was VP Corporate Development of Hotwire, which was sold to Expedia for $685 million in 2003. Through his startup studio and venture capital firm, 75 & Sunny, Spencer is an active angel investor in over 100 companies and is incubating several more.
https://twitter.com/spencerrascoff
https://www.linkedin.com/in/spencerrascoff/
admin@dot.la
02:16 PM | March 02, 2023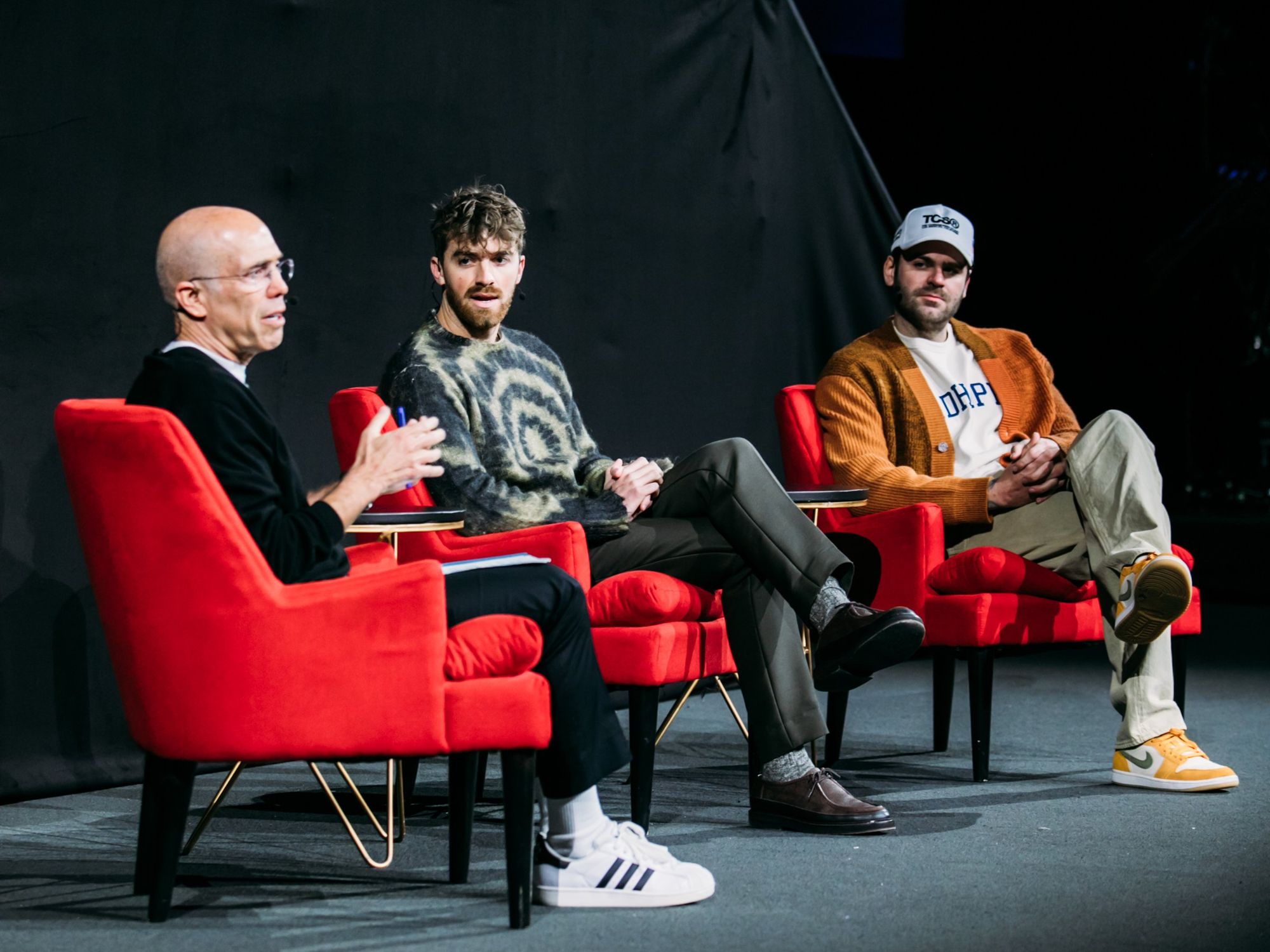 Clark Studio
On Thursday, Upfront Ventures hosted its 2023 Summit and music icons Alex Pall and Drew Taggart of The Chainsmokers hit the stage, not to perform, but instead to discuss their venture journey.
The duo launched MantisVC, a Marina Del Rey-based early stage tech venture fund in 2019.
Pall and Taggart shared the stage with WndrCo's managing partner Jeffrey Katzenberg to dive deeper into what their music career has taught them and how it translated over to their venture firm.
Here are some of the most important takeaways:
The duo believes hustle is more important than talent to achieve success.
"There's just so much content out there that's just happening all the time for no reason," Taggart said. "There's just so much to pay attention to and if you have to wake up every day, and think out what your angle is going to be, try stuff, have it not work. You have to accept defeat so frequently and still get up and do it."
Creating music was their foray into building communities.
"I think we have some real insight into how to build that community and tell that story because essentially, that's all we're trying to do," Pall said. "No matter what your business is, you're telling the story about something that you think is important that someone else needs and will enjoy."
Building connections and having conversations with pioneers in the space helped them launch MantisVC.
"Humility and being self aware are two of our strengths," Taggart said. "I think knowing what we don't know is a big part of how we've gotten to where we are, and with the support of people around us, and the relationships we built, we understood that we were going to have to go out and prove to the world that we were serious about this and we respected the people that have come before us and the people that are doing it right now."
VCs should offer all their founders support.
"When you're building something early on, you want that support, that hands-on feeling and the purpose of Mantis isn't necessarily right now to replace the incredible institutional investors that exist out there and have been around for a while," Pall continued.
"But we want to be the Robin to their Batman, and we think there's a way that we can kind of partner with everybody in the space and provide our founders that holistic support they need. It's inspiring to work alongside people that share that same energy and we're constantly working on ourselves and I feel like it takes a really special type of human being to be successful in this world. Level of grit and determination and something that's continually fueled us and we want to invest in people like that."
Feedback is necessary and essential to create successful products and businesses.
"Similar to products or services that you're building, it's important to get real life feedback out there and iterate on those things," Taggart said. "And there's really just no substitute for that."
Pall added, "I think for some reason in our culture, it's become an issue for people just to be straightforward and say no, about things and give honest feedback and, and move on. I think we can all learn a lot from just having more honest conversations with each other."
Never lose sight of your core audience and mission as a company.
"Never forget what your core product is and what people love about that and make sure that every piece of innovation is derivative of that," Taggart said. "I see a lot of friends of ours that have had really successful companies start to build ancillary projects that don't really feed their core audience that they're just making to compete with their competition. We do the same thing in songwriting, and you can never lose sight of what people love about you."
Decerry Donato
Decerry Donato is a reporter at dot.LA. Prior to that, she was an editorial fellow at the company. Decerry received her bachelor's degree in literary journalism from the University of California, Irvine. She continues to write stories to inform the community about issues or events that take place in the L.A. area. On the weekends, she can be found hiking in the Angeles National forest or sifting through racks at your local thrift store.
06:00 AM | December 12, 2022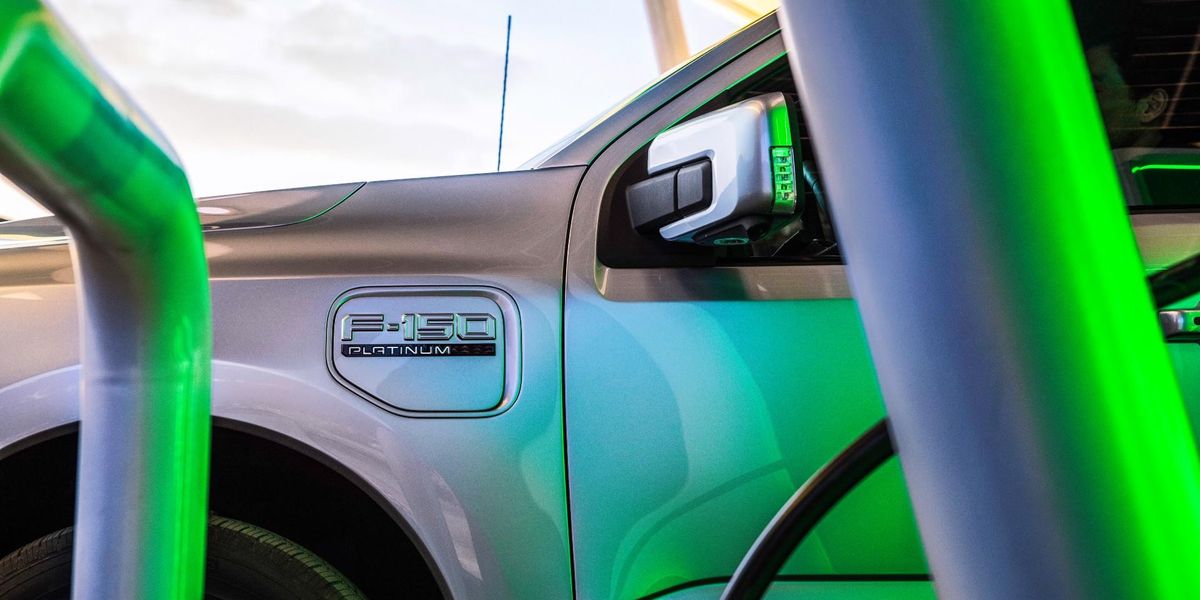 Photo courtesy of Ford
Pacific Gas and Electric is in the midst of enrolling customers into an ambitious new pilot program that seeks to use electric car vehicles as a means of powering daily life and stabilizing the grid.
The "Vehicle to Everything" pilot envisions a future in which automobiles not only draw their power from the electrical grid but can also strategically add electricity back in when demand is high — and generate some money for their owners along the way.
The concept of bidirectional energy flow using EV batteries isn't new, and dot.LA has covered various vehicle-to-grid endeavors in the past. But having a utility company as large as PG&E onboard could begin to transform the idea into a reality.
Though the program's website has been live for a few weeks, PG&E officially began to invite customers to pre-enroll starting on December 6th. The pilot has space for 1,000 residential customers and 200 commercial customers. PG&E isn't releasing the numbers for how many people have signed up so far, but Paul Doherty, a communications architect at the company, says he expects the enrollment period to take several months, stretching into Q1 2023.
On the residential side, customers can receive financial incentives up to $2,500 just for enrolling in the pilot. That money, says Doherty, goes towards the cost of installing a bidirectional charger at the customer's residence. The cost of installation varies according to the specifications of the residence, but Doherty says it's unlikely that $2,500 will cover the full cost for most users, though it may come close, with most installations ranging in the low thousands.
But there's more money to be had as well. Once the bidirectional charger is installed, customers can not only use the electricity to power their homes but also begin selling electricity back to the grid during flex alerts. Southern California residents may remember back in September when the electric grid was pushed to its breaking point thanks to an historic heatwave. During such events–or any other disaster that strains the system–customers can plug their vehicle in, discharge the battery and get paid.
Doherty says that users can expect to make between $10 and $50 per flex alert depending on how severe the event is and how much of their battery they're willing to discharge. That might not seem like a huge sum, but the pilot program is slated to last two years. Meaning that if California averages 10 flex alerts per year like in 2022, customers could make $1,000. That could be enough to offset the rest of the bidirectional charger installation or provide another income stream. Not to mention, help stabilize our beleaguered grid.
There is one gigantic catch, however. PG&E has to test and validate any bi-directional charger before it can be added into the program. So far, the only approved hardware is Ford's Charge Station Pro, meaning only one vehicle–the F-150 Lightning–can participate in the program. That should change soon as the utility company tests additional hardware from other brands. Doherty says they're expecting to add the Nissan LEAF, Hyundai's IONIQ 5, the KIA EV6 and others soon since it's just a matter of testing and integrating those chargers into the program.
One name notably absent from that list is Tesla. So far, the country's largest EV presence hasn't announced concrete plans for bidirectional charging, meaning there's no way for Tesla owners to participate in the pilot.
"We hope they come to the table as soon as possible," says Doherty. "That would be a game changer."
The commercial side of the pilot looks similar to the residential. Businesses receive cash incentives upfront to help offset the cost of installing bidirectional charger and then get paid for their contribution to stabilizing the grid in times of duress. PG&E says electric school bus fleets, especially, represent attractive targets for this technology due to their large battery capacity, high peak power needs, and predictable schedule–a strategy that mirrors what V2G pioneer Nuvve described to dot.LA back in October.
If California's plan to transition all new car sales to electric by 2035 actually succeeds — which would require it to add nearly two million new EVs to state roads every year — that's two million rolling, high power batteries with the potential to power our homes, our jobs and the grid at large. Getting there will be a colossal undertaking, but PG&E's pilot should be a litmus test of sorts, assuming they can figure out how to get more vehicles than the Ford Lightning into the program.
David Shultz
David Shultz reports on clean technology and electric vehicles, among other industries, for dot.LA. His writing has appeared in The Atlantic, Outside, Nautilus and many other publications.