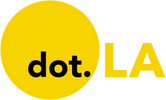 Get in the KNOW  
  on LA Startups & Tech  
X
How To Structure Your Board: From Pre-Seed to IPO
Spencer Rascoff
Spencer Rascoff serves as executive chairman of dot.LA. He is an entrepreneur and company leader who co-founded Zillow, Hotwire, dot.LA, Pacaso and Supernova, and who served as Zillow's CEO for a decade. During Spencer's time as CEO, Zillow won dozens of "best places to work" awards as it grew to over 4,500 employees, $3 billion in revenue, and $10 billion in market capitalization. Prior to Zillow, Spencer co-founded and was VP Corporate Development of Hotwire, which was sold to Expedia for $685 million in 2003. Through his startup studio and venture capital firm, 75 & Sunny, Spencer is an active angel investor in over 100 companies and is incubating several more.
05:00 AM | December 23, 2022
Properly structuring your board of directors can be one of the most important factors in the overall success of a company. As we learned in my last article about why a startup needs a board, the best way to avoid early mistakes at a startup is to surround yourself with experienced people who can provide mentorship and advice.
---
So, what should you focus on when building a board? You'll want to start with a solid base and grow from there. As your company shifts, pivots and gains new funding, your board should too. Take a look at how your board may shift throughout the stages of capital-raising:
Pre-Seed Stage
At the very early stages of a company, there usually isn't even a board of directions. Once you raise any capital, even if it's from the family and friends round, it makes sense from a governing and legal standpoint to create a board. At this point as founder, you or you and your co-founder are the board. By the time you've raised early capital, you should have an idea of three to five other members you may want on the board for support and advice so you can incorporate the company. Remember that whoever the lead investor is in your next stage will want a seat at the table, so be sure that seat is saved.
Series A Stage
By the Series A, you should have around three directors on your board. This again includes the co-founders and now the Series A investor. The lead investor is normally someone who is serving on several boards at the same time, so they aren't readily available for the everyday workings of the company. They'll primarily bring financial advice to your business as you begin to see revenue growth.
At this stage, some companies will consider adding an independent director to the board. While this isn't completely necessary, it can be very helpful for your company's early development.
Series B Stage
Now at the Series B stage, you should start to see growth in the company. After adding on an investor from the Series B, your board should consist of the two founders and the two venture capitalists, and perhaps your independent director
This is an important time to add an independent director to your board if you haven't already. This fifth member should be someone who can serve as a peer operator such as another CEO or executive in a related industry, and not just another investor. For example, maybe the company needs to hire a sales team but doesn't know where to start. It would make sense to add a CRO (chief revenue officer) who has experience in ad sales or digital media here. You'll want someone who can bring the experience of building out a sales team in a related category or industry.
It's also crucial to be considering the diversity of your board. Just like any team, diversity across backgrounds, experiences, skills, genders and race/ethnicity will help benefit the company's success. Having a diverse board means you will be able to understand and target a wider audience. So far, it's mostly been your experiences informing the company so having a different point of view could add something fresh that you would never have considered.
Series C Stage
At this point, your company has gotten a lot larger and you may be thinking about IPO readiness. You need to think carefully about what roles you're adding to your board and who you have to fill them. Use these additions as solutions to the functional areas of your company. If you need someone who can provide more financial rigor and be a good partner to the CFO, consider a former accountant, investment banker or former CFO who would have that skill set. It's all about fitting the puzzle pieces of your board members together.
You'll also want to start to think about different board committees such as nominating, executive, audit or compensation committees. When developing these committees, you should aim to have two to four board committees with two to three people each. They should have different regulations and the independence required to fulfill their purpose.
Lastly, adding more independent directors is also a wise decision at this stage.
Going Public
If you're about to go public, it's time to look at those already on the board. It's normal at this stage for changes and turnover to arise such as your Series A investor opting out of sitting on a public board. As things shift around, continue to consider the diversity of the board heavily.
I was recently brought onto the board of Varo Bank despite the fact that I have very little experience in fintech and banking. In addition to a wide range of backgrounds, Varo's board also features a wide range of skills across marketing, audit, operations and more. So although I have little experience in banking, Varo was looking for someone to help scale the company and build the brand. As someone who has built a huge consumer brand and taken companies public before, I fit the bill.
The same goes for Zulily when I joined their board in 2013. At the time, most of the board consisted of people with retail experience and early venture capital investors. They didn't have the operational experiences of CEOs who had already scaled companies and taken them public so I was brought on.
Building a board is not a one-size-fits-all process. As a board's needs change or priorities shift, new board members can be recruited to fulfill the new needs or goals. No matter what stage of development your company is at, it's vital that you have the experience, skills and diversity on your board to ensure that your company will continue to develop and grow.
Spencer Rascoff
Spencer Rascoff serves as executive chairman of dot.LA. He is an entrepreneur and company leader who co-founded Zillow, Hotwire, dot.LA, Pacaso and Supernova, and who served as Zillow's CEO for a decade. During Spencer's time as CEO, Zillow won dozens of "best places to work" awards as it grew to over 4,500 employees, $3 billion in revenue, and $10 billion in market capitalization. Prior to Zillow, Spencer co-founded and was VP Corporate Development of Hotwire, which was sold to Expedia for $685 million in 2003. Through his startup studio and venture capital firm, 75 & Sunny, Spencer is an active angel investor in over 100 companies and is incubating several more.
https://twitter.com/spencerrascoff
https://www.linkedin.com/in/spencerrascoff/
admin@dot.la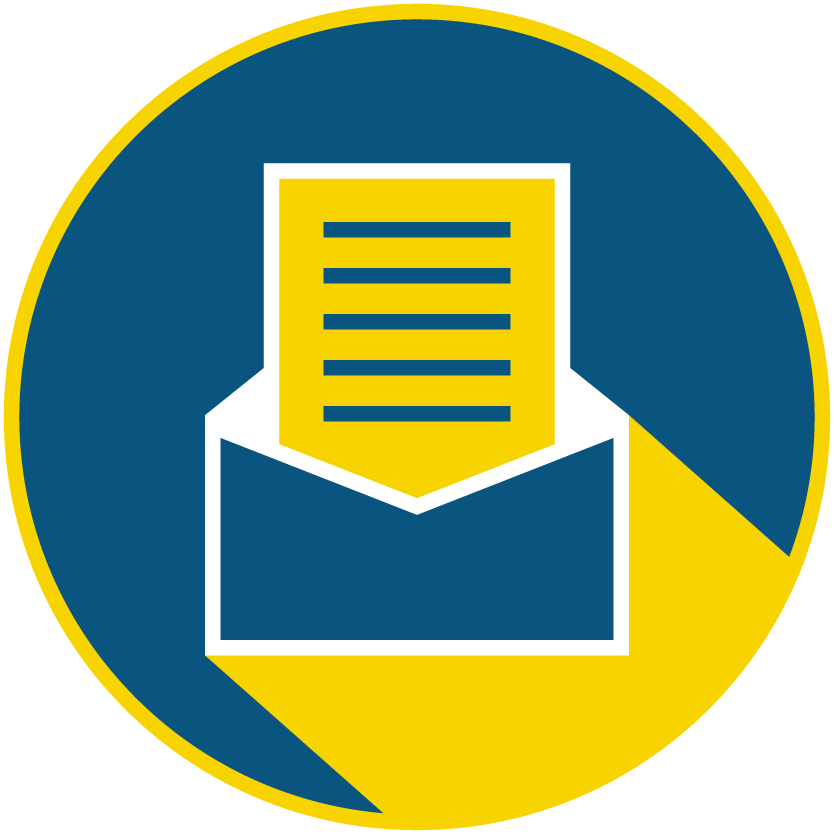 Subscribe to our newsletter to catch every headline.
08:00 AM | December 01, 2022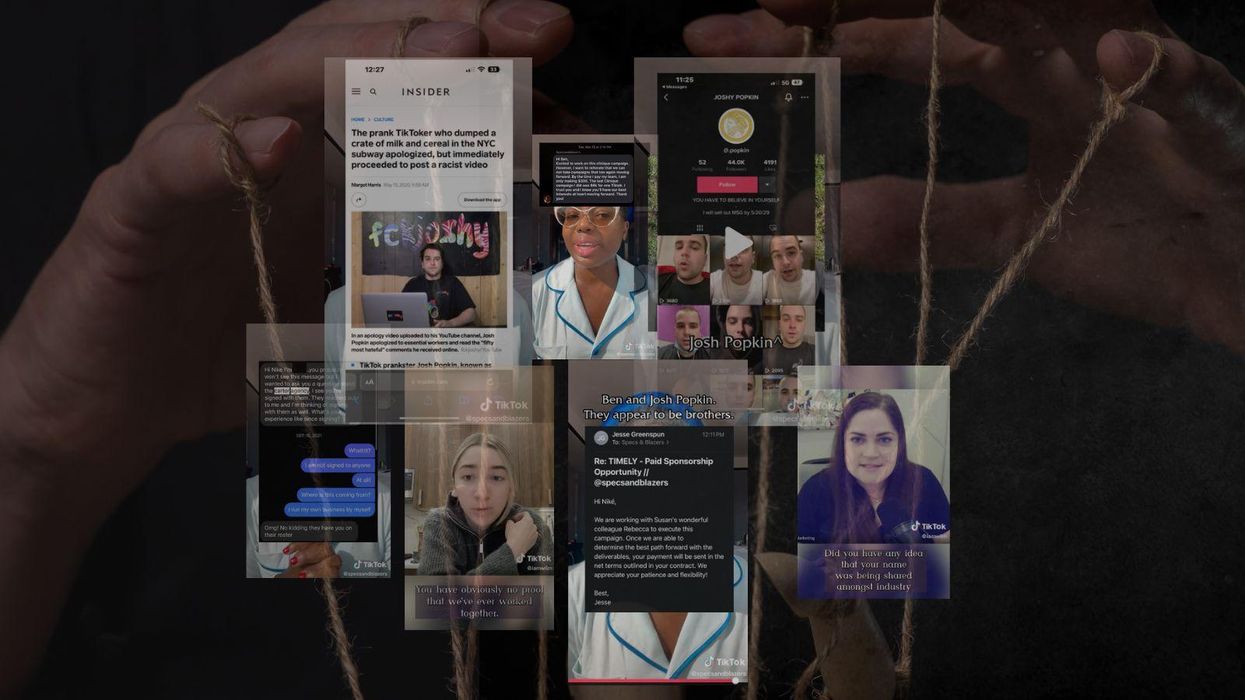 Andria Moore
Influencer Niké Ojekunle was surprised when a young content creator reached out to ask her about her experience working with The Carter Agency. The content creator had apparently seen Ojekunle's name on the agency's roster and wanted to know how helpful they'd been in helping her navigate brand deals.
The problem was, Ojekunle, who has nearly half a million followers on TikTok, had never heard of The Carter Agency, let alone worked with them. So she sent them an email inquiring about why the agency had listed her name as one of their influencers.
She received a response from a person by the name of Ben Popkin who claimed to be the CEO of The Carter Agency that lists Netflix, Amazon, Disney and Prada as just a few of their "strategic partners."
In the email, Popkin explained to Ojekunle that he had previously worked with her through a different PR agency and apologized for the mix-up. Then he pivoted to a new proposition: he could help her get two $5,000 brand partnership deals. Ojekunle agreed to the details of the agreement and completed two campaigns with Popkin as the middleman. A few weeks later, Popkin reached out again. This time it was with an offer from Clinique—a skincare brand Ojekunle had worked with in the past.
"In June, he wrote me and said Clinique offered me two campaigns for $1,900," Ojekunle says. "I've been with Clinique for six years. Clinique knows not to put anything in front of me for less than $6,000."
Not interested in lowering her standard rate for a product campaign, Ojekunle declined the deal and informed Popkin she no longer needed his assistance.
In subsequent months, however, Ojekunle noticed something was wrong: similar to the situation with Clinique, brands that had previously offered her campaigns worth thousands of dollars were offering her campaigns at significantly lower rates.
One of those brands was Naturiu, a skincare company run by Susan Yara, a friend of Ojekunle. When Ojekunle reached out to learn more about why the offer had been significantly lower than their past partnership deals, Yara informed Ojekunle, she too had never spoken to Popkin and was unaware any such offer had been issued.
The malpractice of influencer agencies has, of late, been well reported. In 2020, talent management firm Influences, came under fire over claims the company did not pay its clients. According to the New York Times, the firm owed dozens of creators thousands of dollars from brand deals. One of those influencers claimed the company withheld $23,683.82 from her. Influences' former owner is currently suing the New York Times over defamation.
In July, influencer Liv Reese called out Creative Culture Agency for not paying her after she made a video for one of the company's advertising campaigns. According to its private Instagram page, Creative Culture Agency is "no longer available."
And in 2020, 13 influencers paid talent management firm IQ Advantage a $299 deposit when they first signed with the company. But when IQ Advantage failed to secure them brand deals, the deposit was never returned and eight months later, once all the money had been collected, IQ Advantage conveniently shut down.
But Ojekunle's experience with The Carter Agency shows signs of a different offense. "He's [Popkin] telling the brand that he's representing me, then he's telling me he's representing the brands," Ojekunle says. "It's a very violating feeling and a very vulnerable feeling. You ask yourself, 'how was I so stupid' over and over."
According to OpenCorporates.com, The Carter Agency LLC is registered to a person by the name of Josh Popkin — a former social media star who faced public backlash in 2020 after pouring cereal in a New York City subway as part of a prank. Ojekunle suspects Popkin took on a fake name (Ben Popkin) when reaching out to her in order to distance himself from his controversial reputation. The Carter Agency has not responded to multiple requests for comment.
Like so many influencers who find themselves victims of unethical behavior, Ojekunle took her allegations straight to TikTok. In the first of five videos, the influencer claims that Popkin was not only pretending to be her manager, but had also been operating under a pseudonym.
@specsandblazers

Ben Carter = Ben Popkin = Josh Popkin. Carter Agency = Malibu Marketing Group = Jesse GreenSpun. A Complete Scam! #carteragency #benpopkin #joshpopkin #scammers
Jessy Grossman, co-founder of Women In Influencer Marketing, wasn't surprised when people shared Ojekunle's video in the company's private Facebook group. She says reports of the Carter Agency's misconduct had begun circling among the members as early as February—Ojekunle's video was further evidence.
Soon after, Grossman began connecting with other influencers who were impacted by the company. And in recent weeks, ever since Ojekunle posted her videos, many brand managers have reached out to Grossman with claims that, despite Carter's previous push to hire his influencers, he has since ceased all contact.
Grossman believes The Carter Agency is specifically targeting TikTokers not only because of the platform's success but also because many of them are teens.
"Some are young and think that having management is the path to 'making it,'" Grossman says. "You have to know the right questions to ask and industry standards, otherwise anyone can claim to be legitimate since there's no regulatory body."
Looking back on the low offers she had been accepting from brands, Ojekunle now believes Popkin was attempting to pocket the difference after sending only a portion of what the brands were really offering her.
"It was a predatory and well-calculated thing that he did," Ojekunle says.
In total, The Carter Agency's actions have affected more than 130 influencers, including those signed to Popkin's company and those who he falsely claimed to represent. Ojekunle also claims The Carter Agency has potentially jeopardized nearly $60,000 in brand deals by pretending to represent her. She's currently pursuing a civil lawsuit and has opened up a criminal investigation into the company.
"I have been doing this for 10 years, and I have built a name for myself," Ojekunle says. "I'm not scared of him."
Kristin Snyder
Kristin Snyder is dot.LA's 2022/23 Editorial Fellow. She previously interned with Tiger Oak Media and led the arts section for UCLA's Daily Bruin.
https://twitter.com/ksnyder_db
06:09 AM | December 19, 2022
Image courtesy of the NYSE
In the beginning, there was Bird.
When Travis VanderZanden and company dropped the first Xiaomi scooters on the streets of Santa Monica, a micromobility revolution was born. But five years later, the shared micromobility startup's future is in question.
Last month, Bird announced it overstated revenues for the last 2.5 years and may not have enough cash to survive, setting off waves of speculation about the viability of the industry. According to an SEC filing, the discrepancy was the result of counting rides taken by customers with an insufficient wallet balance as revenue.
This means that riders bilked the company out of millions of dollars. In an investor call, CFO Ben Lu said that Bird planned to revise numbers for the first two quarters of this year by $12.5 million for a total revision of $31.6 million from 2020 to 2022.
It was the latest in a spate of bad news for the company that went public via SPAC in 2021. In just the past year, Bird has also pulled out of multiple cities, changed CEOs and risked being delisted on the New York Stock Exchange. The revenue snafu seems to have further deflated optimism in the company, and the timing — as the economy reels from inflation and effects of the pandemic slowdown — couldn't be worse.
"I was very surprised that it's $12.5 million. It's a large number," said Prabin Joel Jones, ex-CTO of Bond Mobility and founder of Freshkart, a Belgium-based meal delivery startup. "But I'm also surprised that there's not a lot of people talking about it."
How Did Bird Veer Off Course?
Critics, competitors and Bird itself have blamed multiple factors for the state of e-scooter startups, including a strategy of expansion at all costs, bloated general and administrative expenses and over- and under-regulation by cities.
"[Burning cash to expand] is okay at the beginning, but it cannot be the game for a really long time, when you absolutely have to find the right business model for you to be profitable," said Jones.
Bird has made significant cuts in recent months, laying off 23% of its staff, halting product lines and slowing down the purchase of new scooters.
"Last quarter was, from a net-loss perspective, one of their best quarters. But it's too late. They should've done this a year ago," Jones added.
Bird, Spin and others blame cities for over-regulating e-scooters, enforcing riding and parking restrictions — like speed limits, curfews and parking corrals — that disproportionately affect shared bikes and scooters. At the same time, they say municipalities have been too lax, allowing markets to be oversaturated by operators, making it impossible to achieve profitability. Emil Nnani, founder and CEO of Dallas-based micromobility startup Boaz Bikes, said that's not a fair assessment.
"They're using the excuse of saying, 'Hey, well, [there are] too many operators.' But what that really says is… 'Hey, we want to operate a horrible business, and we want to make money on it.'"
Nnani also pointed out that Bird is one of the last to adopt swappable batteries, which would allow it to cut down on operating costs; depleted scooters would no longer need to be transported to a home or warehouse for charging. Instead, batteries could simply be swapped in the field.
"They definitely have to raise a massive amount of funding in the next, say, three months. If they don't, it's going to be very difficult for them," said Jones.
An Unlikely Scooter Suitor
As Bird rethinks its future, Helbiz CEO Salvatore Palella has been teasing a possible acquisition, one bird meme at a time.
The New York-based company is the only other e-scooter startup to go public. It recently acquired West Hollywood-based Wheels.

"Part of our short term and long term strategy is acquisitions within the micromobility space," Amy Shat, chief people officer at Helbiz, told dot.LA. "Will we consider all opportunities we have to do that? Absolutely."
Bird spokesperson Campbell Millum wouldn't comment directly on the possibility of a sale. "We don't comment on rumors," she wrote by email.
But Helbiz has its own problems. The company is currently trading at $0.16 and risks being delisted on Nasdaq.


Canary In the Coal Mine or Just Growing Pains?
Despite these setbacks, some industry insiders and companies say they are still bullish on shared micromobility.
For one, cities may be rethinking the nature of public-private partnerships in the sector — moving past the "battle royale" pilot stage where a large number of young companies fought for dominance on city streets and into something more sustainable, where cities pick the best companies and award them with more lucrative contracts.
For example, Santa Monica will be recruiting two operators for a three- to five- year term starting next year. Currently, Spin, Veo and Wheels are the only three operators in the city — Bird was unceremoniously booted last summer.
The future of shared micromobility might be partially subsidized, especially if cities want to make micromobility an integrated part of their transportation networks and an equitable option for all.
In cities like L.A., e-scooter companies are required to operate in low-income areas that are less lucrative for them. But in the future, cities might start subsidizing these rides.
"Nobody in the history of cities has figured out a way to really make money providing transportation as a public good," said Colin Murphy, director of research and consulting at the Shared-Use Mobility Center, in an email.
Murphy argues the government routinely subsidizes the auto industry by building and repairing roads and setting aside public space for private vehicles.
"The same thing will have to happen with shared bikes and scooters if they're going to remain a real part of the transportation ecosystem," he said.
That said, Boaz Bikes' Nnani predicts that 2023 and 2024 will be "golden years" for shared micromobility. As bigger companies like Bird are forced to pull back, he said, smaller companies like his will have the space to grow.
"And sometime in 2025, I expect fresh money to start getting pumped into the industry, once they see that, 'Hey, okay, everybody's figured out the unit economics'," he said.
Maylin Tu
Maylin Tu is a freelance writer who lives in L.A. She writes about scooters, bikes and micro-mobility. Find her hovering by the cheese at your next local tech mixer.