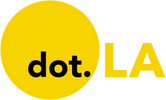 Get in the KNOW  
  on LA Startups & Tech  
X
Shutterstock
Venture Deals in LA Are Slowing Down, And Other Takeaways From Our Quarterly VC Survey
Keerthi Vedantam
Keerthi Vedantam is a bioscience reporter at dot.LA. She cut her teeth covering everything from cloud computing to 5G in San Francisco and Seattle. Before she covered tech, Keerthi reported on tribal lands and congressional policy in Washington, D.C. Connect with her on Twitter, Clubhouse (@keerthivedantam) or Signal at 408-470-0776.
07:00 AM | May 16, 2022
It looks like venture deals are stagnating in Los Angeles.
That's according to dot.LA's most recent quarterly VC sentiment survey, in which we asked L.A.-based venture capitalists for their take on the current state of the market. This time, roughly 83% of respondents reported that the number of deals they made in L.A. either stayed the same or declined in the first quarter of 2022 (58% said they stayed the same compared to the fourth quarter of 2021, while 25% said they decreased).
---
That's not hugely surprising given the sluggish dynamics gripping the venture capital world at large these days, due to macroeconomic factors including the ongoing stock market correction, inflation and Russia's invasion of Ukraine. While startups and VC investors haven't been hit as hard as public companies, it looks like the ripple effects are beginning to bleed into the private capital markets.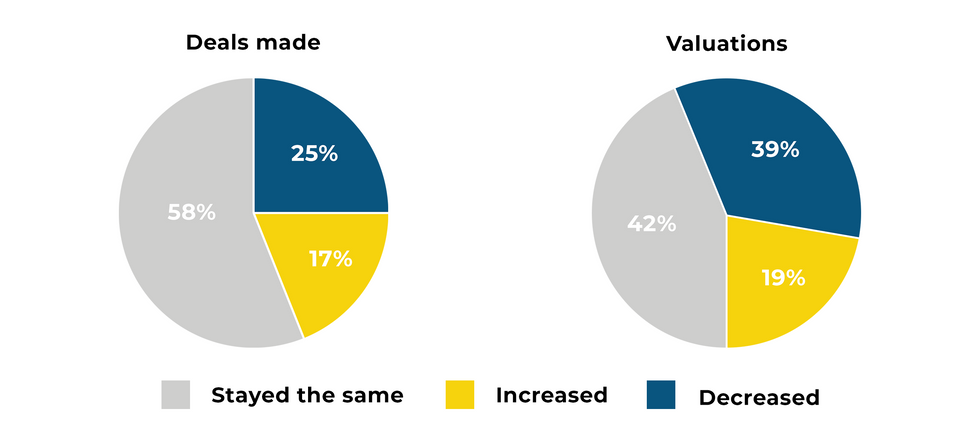 Image courtesy of Hagan Blount
In addition to slowing deal volumes, most investors said they're seeing startup valuations lose momentum, as well: Roughly 81% said valuations either stayed the same or decreased from the previous quarter, with nearly 39% noting a decline.
Should that sentiment continue moving forward, it could spell bad news for startups as far as raising the money they need for growth, investors said.
"If I was a startup right now, I would be making sure I have plenty of runway," said Krisztina 'Z' Holly, a venture partner at Good Growth Capital. "When it looks like there's some potential challenges ahead in the market, it's good to fill your war chest."
Among VC respondents, about 86% said they believed that valuations in the first quarter were too high—one potential reason why deals slowed down in the first quarter, according to TenOneTen Ventures partner Minnie Ingersoll. She noted that L.A.'s growing startup scene features more early-stage ventures, whose valuations haven't come down the way later-stage startup valuations have.
"I would say we are just more cautious about taking meetings where the valuations are at pre-correction levels," Ingersoll said. "We didn't take meetings because their valuations weren't in line with where we thought the market was."
While most respondents said the Russia-Ukraine war didn't have much impact on their investment strategies, some 22% said it did have an effect—with one VC noting they had to pass on a deal in Russia that they liked.
Is There a Flight Out of Los Angeles?
Los Angeles was heralded as the third-largest startup ecosystem in the U.S. at the beginning of the year, behind only San Francisco and New York. Yet nearly one-third (31%) of VC respondents said that at least one of their portfolio companies had left L.A. within the past year. It won't come as a huge surprise that the city of Austin, Texas has been one of the prime beneficiaries of this shift—with roughly half of those who reported that a portfolio company had left L.A. identifying Austin as the destination.

The tech industry's much-hyped "exodus" from California has been widely reported on, especially as more companies have embraced the work-from-home lifestyle and also opted to move their operations to lower-cost cities and states. Most notably, Elon Musk has recently moved two of his companies, electric automaker Tesla and tunnel infrastructure startup The Boring Company, from California to Texas (with both of those firms moving in and around Austin).
"In today's competitive market with lots of capital to invest, we think the next generation of successful VCs are going to be diverse in markets (not just Silicon Valley)... [and] have access to undiscovered founders from everywhere," said one survey respondent.
NFTs Aren't Popular With VCs—But Web 3 Is
"It's the future," according to one respondent. "Buckle up and get on board."
Are NFTs...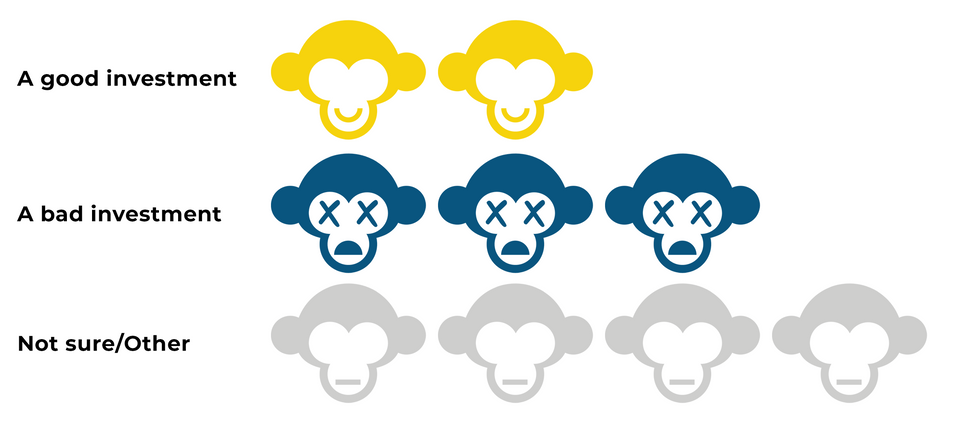 More than 71% of VC survey respondents said they were bullish on Web3—the new blockchain-enabled iteration of the internet, which promises decentralization and a whole range of applications involving cryptocurrencies, NFTs, DeFi and more. It's the same sentiment informing Santa Monica-based VC firm M13's new $400 million fund, which considers Web3 a core piece of its investment thesis.
In Q2 2022, do you expect your portfolio companies to: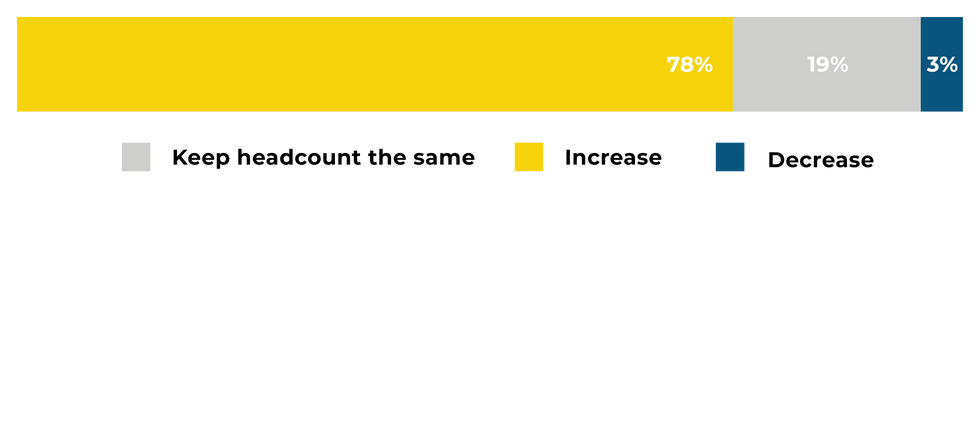 L.A. is home to an ever-growing cadre of Web3-focused startups operating across the realms of finance, entertainment and other industries. But while local investors are willing to pour money into blockchain-related ventures, one segment of the space continues to evoke skepticism: Only 18% of respondents would describe NFTs as "a good investment," while 33% thought they were "bad" investments and 39% said they were unsure.
As in our last survey several months ago, it appears that NFTs continue to divide opinion, with respondents expressing differing perspectives on their value and utility. One referred to them as "get rich quick schemes," but added that the art pieces and social communities that emerge from them may be valuable. Another said that "NFTs as a digital medium are a legitimate thing"—but noted the vast majority are "awful investments with no intrinsic value."

Graphics courtesy of Hagan Blount.
Keerthi Vedantam
Keerthi Vedantam is a bioscience reporter at dot.LA. She cut her teeth covering everything from cloud computing to 5G in San Francisco and Seattle. Before she covered tech, Keerthi reported on tribal lands and congressional policy in Washington, D.C. Connect with her on Twitter, Clubhouse (@keerthivedantam) or Signal at 408-470-0776.
https://twitter.com/KeerthiVedantam
keerthi@dot.la
05:00 AM | February 15, 2023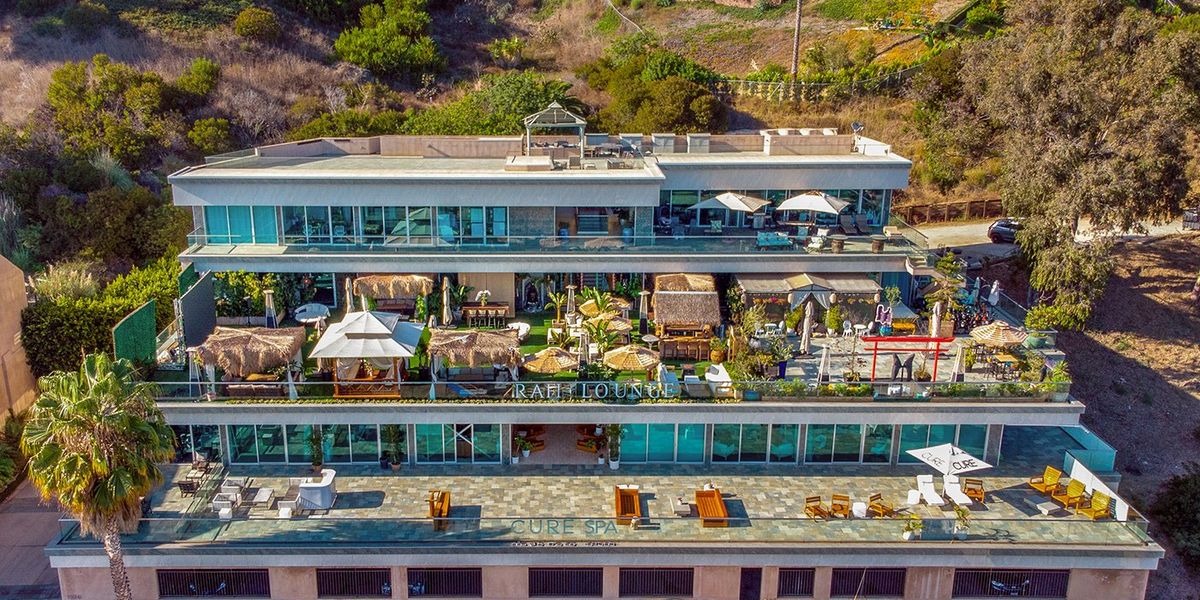 Photo: Rafi Lounge
Set in the foothills of Eastern Malibu across the street from Robert de Niro's Nobu, the Rafi Lounge, a NFT-powered wellness center and coworking space, somehow looks like both a beachfront country club and a swank monastery. On a clear day, you can see Catalina Island across the ocean. The sign above the entrance says, "Welcome, please allow us to reintroduce you to yourself."
Pushing through the braided rope entryway and passing a tranquil stone Buddha head waterfall, I arrived just after a yoga class former playboy model-turned "Dancing With the Stars" host Brooke Burke finished. The central open space that usually houses yoga mats or stationary bikes has been cleared off, and the giant projection screen behind the small stage is playing a tranquil plant video – an hour earlier, a larger-than-life Burke was on it helping clients "booty burn."
The building – which used to belong to a venture capital firm – has been totally transformed to look like nature's reclaimed it, dotted with lemon trees and cloaked in ornamental faux grass carpeting. Buddha statues are in every corner, some larger than five feet. On the way to one yoga room, there's a small shop selling pricey essential oils, Rafi Lounge merch, and CBD gummies. On the wall of the shop hang three breathtakingly detailed portraits of indigenous peoples made by the founder with charcoal. There's some construction ongoing, as they're converting former corner offices into hot yoga saunas and a spa.
On the day of my visit, the place is bustling with staff who are lugging boxes of Himalayan salt panels to install in the hot yoga room. Israeli-born Kung-Fu master and former monk Rafi Anteby, the founder of the eponymously named space, tells me that after our chat he plans to paint them all black to match the walls. No detail is too small to notice, something evident in his Mandala work.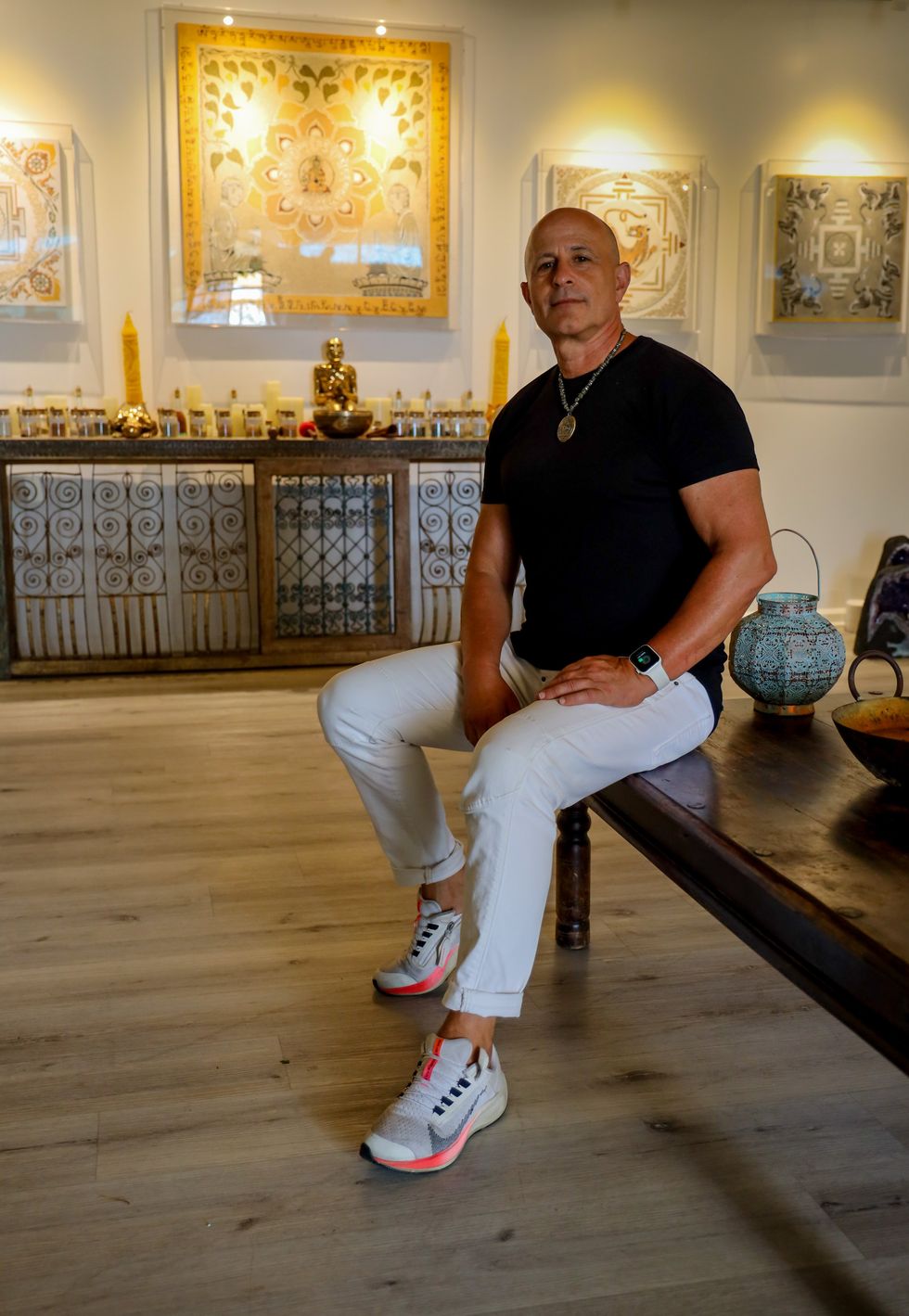 Rafi Lounge founder, Rafi Anteby, pictured here with his Mandala and sand collections. Photo: Rafi Lounge
The Rafi Lounge opened last year on November 10—the day before crypto exchange FTX went bankrupt. "Everyone said Rafi, go into a shutdown, don't do it," Anteby said. "I said I can't, because I pre-sold to members and I promised them [the launch is] what will happen."
Still, Anteby felt he couldn't renege on his promise to open the lounge to those who did buy in, so he forged ahead. So, what do NFTs have to do with a wellness center?
Each, according to Anteby, corresponds to a level of access. The least expensive, Unity, is the lowest tier and gives holders access to virtual classes. The second tier, Mindful, encompasses physical and virtual access to the Lounge. And the highest tier selling for $5,500, Awakened, are the ones Rafi is selling individually that act as an all-access pass to the Lounge and its benefits and events (including, Anteby said, "spiritual yacht parties"). Both Mindful and Awakened NFTs are lifetime memberships to Rafi Lounge, and include free access to annual retreats it hosts.
But facing the changing seasons of the crypto market and unwilling to sacrifice his brand by letting the Rafi Lounge tokens be resold to oblivion on public markets, Anteby took the drastic step to control his NFT inventory – buying up the remainder a mere day after the minting.
Anteby admitted he "lost a quarter of a million dollars" between creating and buying the NFTs back. But he said it was worth it: "I'm going to take each because I want to control who's coming to my lounge. I want to know that they will be my advocates as well."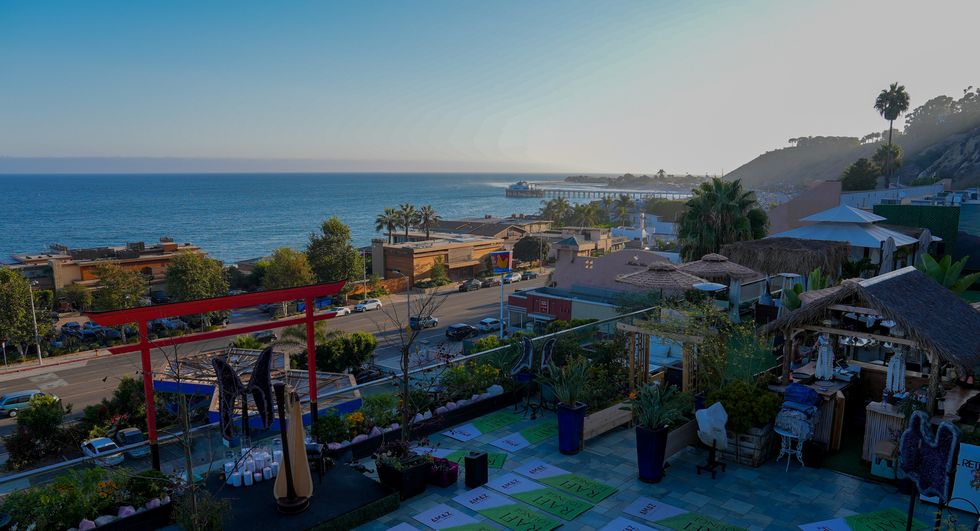 A view of the Rafi Lounge in the afternoon, before a yoga class. Photo: Rafi Lounge
Currently, there are 100 members, 55 of which are lifetime NFT holders. The 6,000 square-foot rooftop lounge is also open to the public. Which is to say, anyone can buy a 10-day pass for $250, pay the $40 fee for individual classes or come to public events. One of those people is Amie Yaniak who was diagnosed with stage four cancer last May that has since metastasized into her bones.
"I've never been anywhere like this. This was the first class I've done since the cancer, and it was just so cleansing," Yaniak says. While she's not a member, Yaniak told me she was interested in returning for more classes.

In addition to people like Yaniak, Anteby is also curating a more select crowd of well-to-do celebrities that can act as brand ambassadors for the lounge. He said he wants it to be a sort of more laid-back SoHo house, where top minds converge on the Pacific Ocean to make deals and network. Some of the names dropped during my tour of the property included Jamie Foxx (who Anteby calls a good friend), Chris Noth, Gladys Knight, and Equinox co-founder Lavinia Errico, whom I actually briefly met, since she's a member of the Lounge's advisory board.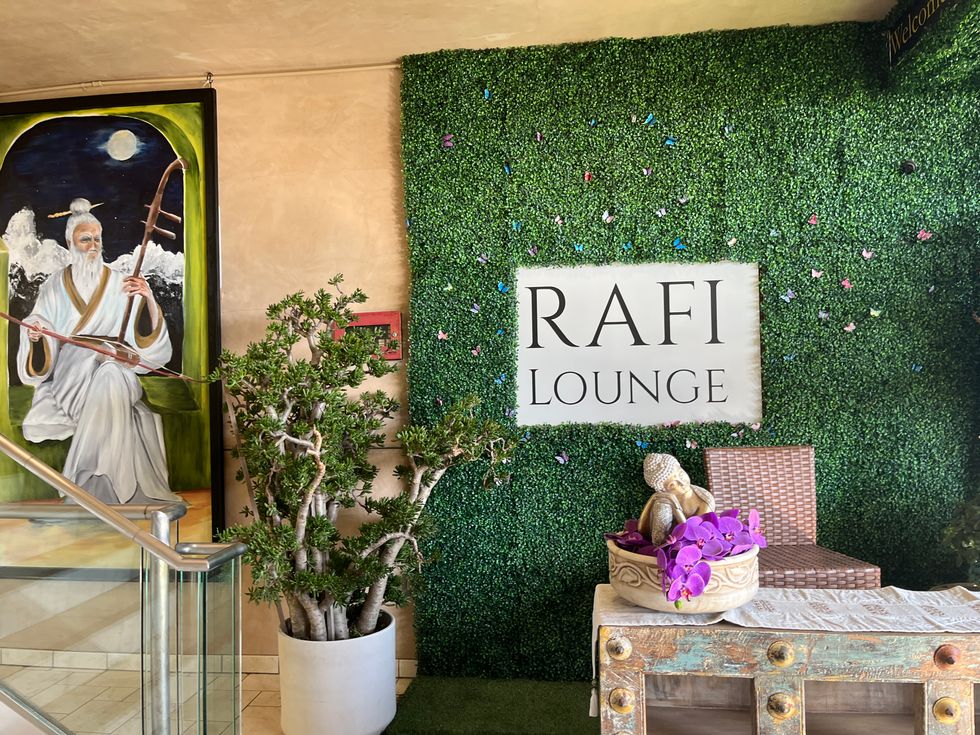 The lounge's entryway and check-in. Photo: Samson Amore
As Tame Impala wafts from the lounge's speakers, Anteby tells me stories of getting Taoist monks drunk at karaoke bars and studying medical qigong and tai chi in China. Anteby hung the intricate mandalas on the walls of a yoga room and he says they take around two years to complete as he carefully places individual grains of sand and uses tree sap to preserve their form. The mandalas are meant to be a contemplation of man's relationship with nature, which is partly why Anteby designed the NFT versions of them to resemble a sort of elemental fusion that combines water, fire and earth.
Owning an NFT also corresponds to owning a fraction of the Malibu Mandala Rafi made that hangs in the lounge.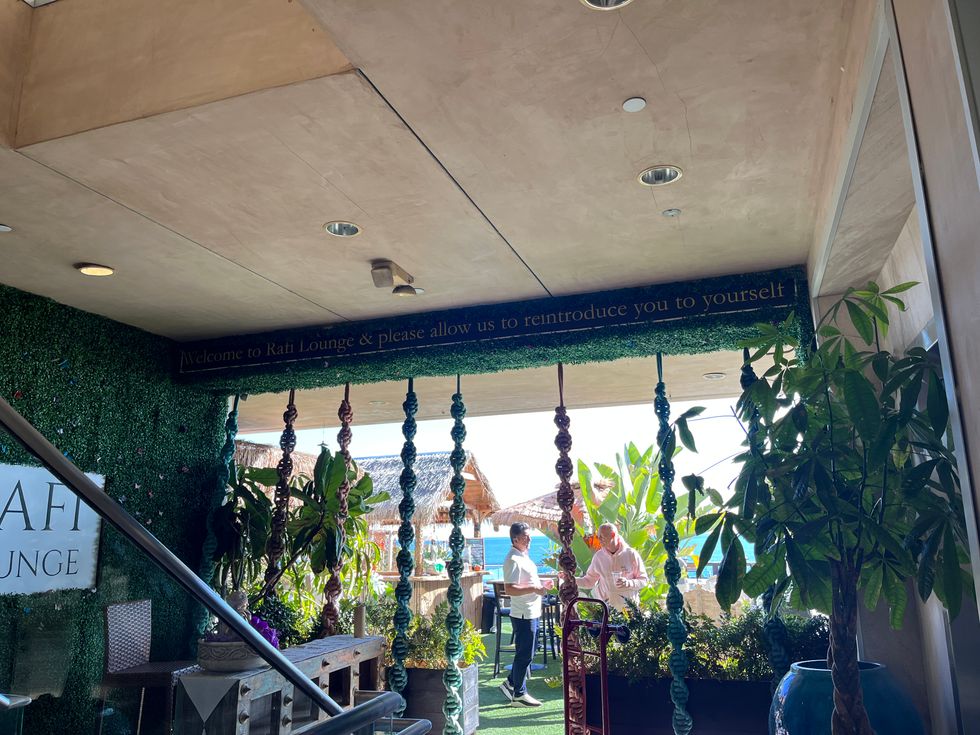 Anteby, right, speaks with a partner at his lounge in Malibu.Photo: Samson Amore
While Anteby admits the launch hasn't netted him any profits yet and said he's out around $1 million launching the place, he's determined to turn the Rafi Lounge into a franchise and has plans to open future locations in other cities big into tech and wellness like Miami, Scottsdale, Ariz., Newport Beach, and Austin.
Besides the obvious cases like Yaniak's, Anteby said he thinks the larger tech community needs a breather. "They all have digital burnout," he said. "It's more than just me helping you to breathe. You need to take care of yourself, and here people do that all the time."
Samson Amore
Samson Amore is a reporter for dot.LA. He holds a degree in journalism from Emerson College. Send tips or pitches to samsonamore@dot.la and find him on Twitter @Samsonamore.
https://twitter.com/samsonamore
samsonamore@dot.la
03:49 PM | October 14, 2022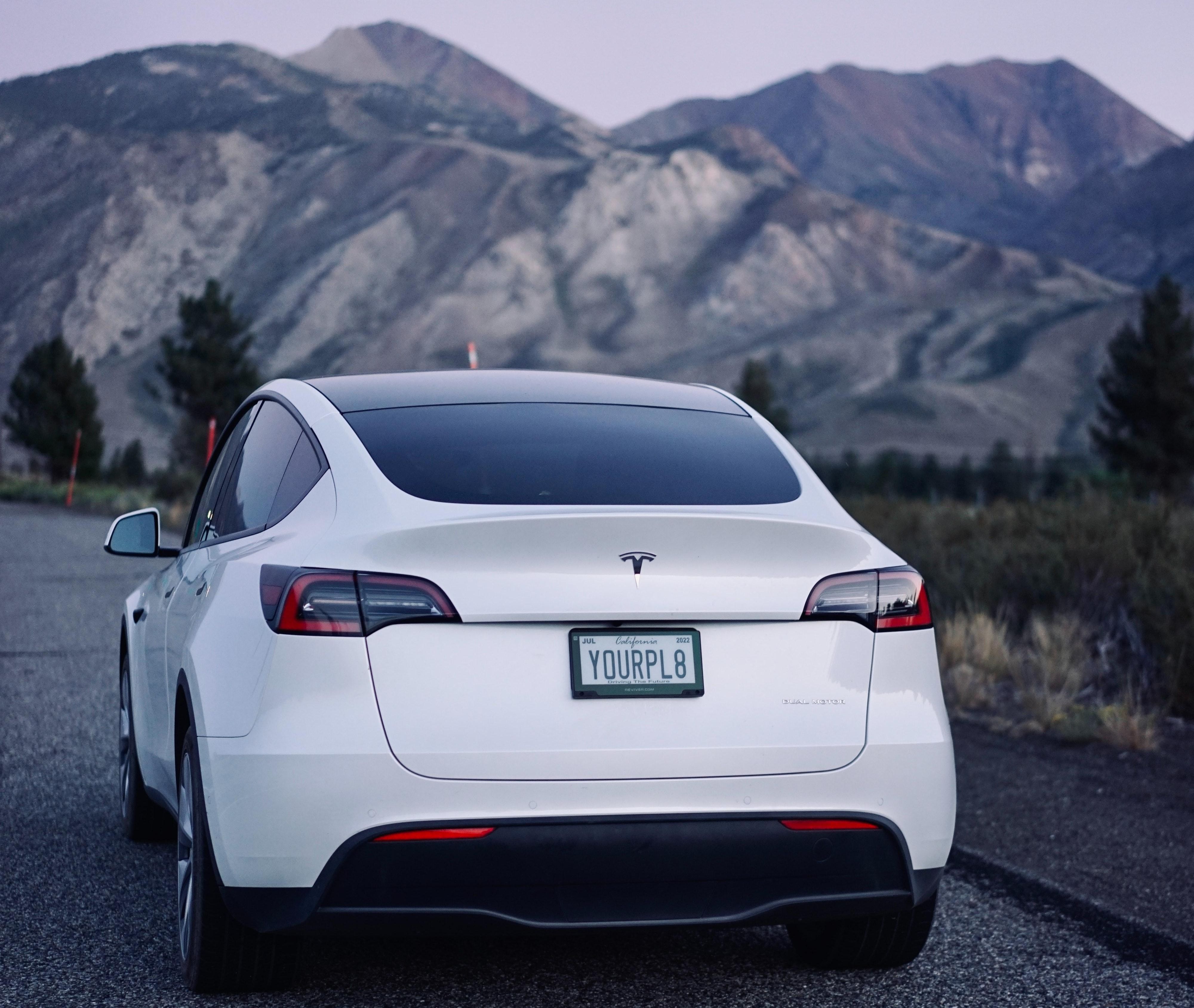 Thanks to a new bill passed on October 5, California drivers now have the choice to chuck their traditional metal license plates and replace them with digital ones.
The plates are referred to as "Rplate" and were developed by Sacramento-based Reviver. A news release on Reviver's website that accompanied the bill's passage states that there are "two device options enabling vehicle owners to connect their vehicle with a suite of services including in-app registration renewal, visual personalization, vehicle location services and security features such as easily reporting a vehicle as stolen."
Reviver Auto Current and Future CapabilitiesFrom Youtube
There are wired (connected to and powered by a vehicle's electrical system) and battery-powered options, and drivers can choose to pay for their plates monthly or annually. Four-year agreements for battery-powered plates begin at $19.95 a month or $215.40 yearly. Commercial vehicles will pay $275.40 each year for wired plates. A two-year agreement for wired plates costs $24.95 per month. Drivers can choose to install their plates, but on its website, Reviver offers professional installation for $150.

A pilot digital plate program was launched in 2018, and according to the Los Angeles Times, there were 175,000 participants. The new bill ensures all 27 million California drivers can elect to get a digital plate of their own.
California is the third state after Arizona and Michigan to offer digital plates to all drivers, while Texas currently only provides the digital option for commercial vehicles. In July 2022, Deseret News reported that Colorado might also offer the option. They have several advantages over the classic metal plates as well—as the L.A. Times notes, digital plates will streamline registration renewals and reduce time spent at the DMV. They also have light and dark modes, according to Reviver's website. Thanks to an accompanying app, they act as additional vehicle security, alerting drivers to unexpected vehicle movements and providing a method to report stolen vehicles.
As part of the new digital plate program, Reviver touts its products' connectivity, stating that in addition to Bluetooth capabilities, digital plates have "national 5G network connectivity and stability." But don't worry—the same plates purportedly protect owner privacy with cloud support and encrypted software updates.

5 Reasons to avoid the digital license plate | Ride TechFrom Youtube
After the Rplate pilot program was announced four years ago, some raised questions about just how good an idea digital plates might be. Reviver and others who support switching to digital emphasize personalization, efficient DMV operations and connectivity. However, a 2018 post published by Sophos's Naked Security blog pointed out that "the plates could be as susceptible to hacking as other wireless and IoT technologies," noting that everyday "objects – things like kettles, TVs, and baby monitors – are getting connected to the internet with elementary security flaws still in place."
To that end, a May 2018 syndicated New York Times news service article about digital plates quoted the Electronic Frontier Foundation (EFF), which warned that such a device could be a "'honeypot of data,' recording the drivers' trips to the grocery store, or to a protest, or to an abortion clinic."
For now, Rplates are another option in addition to old-fashioned metal, and many are likely to opt out due to cost alone. If you decide to go the digital route, however, it helps if you know what you could be getting yourself into.
Steve Huff
Steve Huff is an Editor and Reporter at dot.LA. Steve was previously managing editor for The Metaverse Post and before that deputy digital editor for Maxim magazine. He has written for Inside Hook, Observer and New York Mag. Steve is the author of two official tie-ins books for AMC's hit "Breaking Bad" prequel, "Better Call Saul." He's also a classically-trained tenor and has performed with opera companies and orchestras all over the Eastern U.S. He lives in the greater Boston metro area with his wife, educator Dr. Dana Huff.
steve@dot.la