Flush with Cash, Rocket Maker Relativity Moves Into a Massive Long Beach Facility
Samson Amore
Samson Amore is a reporter for dot.LA. He holds a degree in journalism from Emerson College. Send tips or pitches to samsonamore@dot.la and find him on Twitter @Samsonamore.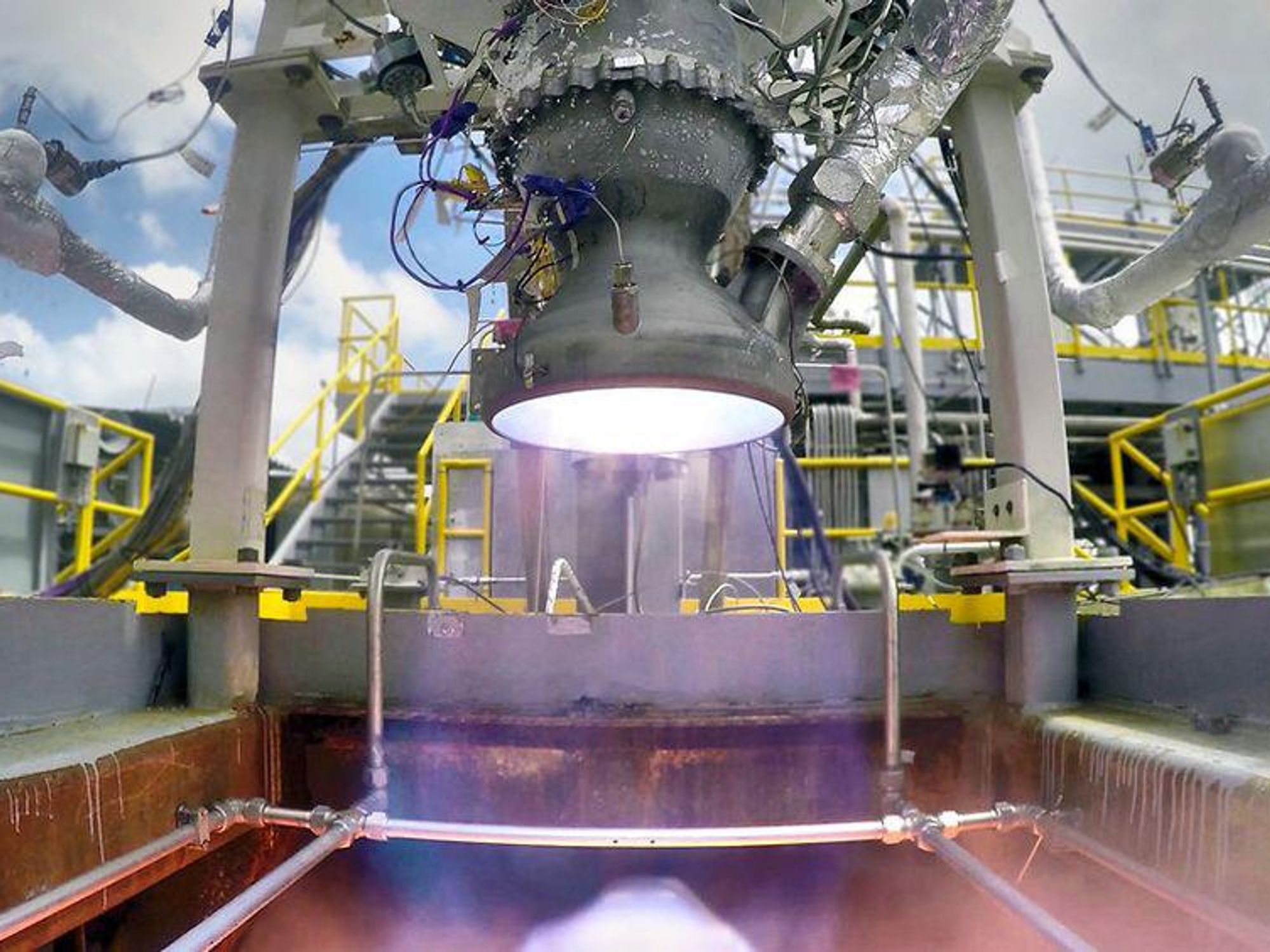 On the heels of a $650 million raise earlier this month, reusable rocket-maker Relativity Space is upgrading its headquarters to a 93-acre former Boeing manufacturing facility in Long Beach where it can house production.
---
Relativity CEO Tim Ellis told dot.LA via email that the company will keep its existing office space in Long Beach, but will move the bulk of its manufacturing and development to the new 120,000 square-foot facility located at 3500 E Burnett Street. Ellis also noted that Relativity signed a 16.5 year lease agreement.

The massive site is where Boeing manufactured C-17 cargo planes and is a vestige of the region's blue-collar aerospace industry that once dominated the industry. The last commercial airplane in Southern California was made in the plant — and, when it shuttered, pundits and economists declared the end of an era. But the region's burgeoning space industry – home to Virgin Orbit and Rocket Lab – has helped revive the region.
"The fact that this is a former C-17 factory means that the facility already has an architectural structure that we need for our own Relativity 'Factory of the Future,'" Ellis said, adding that the building has ceilings up to 100 ft. tall and no internal beams that could impede production of its massive rockets.
The cavernous site can pack in the tools the company needs to finish development of its Terran 1 and Terran R rockets, including "dozens" of 3D printers, a metallurgy laboratory and mission control center.
Relativity said earlier in June that over 85% of the Terran 1 rocket is printed and is on track for a test launch this year from the company's site at Cape Canaveral, Fla. The Terran R rocket will eventually launch from the same complex by 2024.
"We were intent on building our footprint in Long Beach because it has a great talent pool and innovation hub, among the best in the world for aerospace, which is supported by initiatives of the city," Ellis added. "We were looking for a space that could accommodate scaling our Terran R program, and when this space came into the picture, it was clear that it was perfect for us."
The new headquarters will enable Relativity to expand its staff from 45 people to over 2,000, Ellis said. Relativity plans to move its staff and equipment over in phases but will work in the space as soon as January 2022.
Industrial property firm Goodman Group and architecture firm Gensler will work to create the new headquarters for Relativity.
Relativity's new digs are part of a larger initiative passed by the Long Beach City Council called the Globemaster Corridor Specific Plan, which will revamp 437 acres of land west of Long Beach Airport into a "modern business district" set to open next year.
"We couldn't be more excited to welcome their new headquarters to our city," Long Beach Mayor Robert Garcia said in a statement. "Relativity is a fierce and growing leader in our world's space economy, and we're proud they chose Long Beach as home. This new headquarters will bring thousands of great, good-paying jobs to Long Beach and strengthen economic growth for the entire region."
Samson Amore
Samson Amore is a reporter for dot.LA. He holds a degree in journalism from Emerson College. Send tips or pitches to samsonamore@dot.la and find him on Twitter @Samsonamore.
https://twitter.com/samsonamore
samsonamore@dot.la