InfoSec
The latest news about information security, cybersecurity and infosec startups in Southern California from dot.LA
Orca Security Ltd., an Israeli-based cloud security startup with U.S. headquarters in Los Angeles, has closed a $210 million Series C round and has plans to expand locally as it takes on competitors.
"This cash infusion makes Orca one of the world's fastest cybersecurity companies to reach unicorn status," said Shua, referring to privately held startups valued at over $1 billion. He said Orca plans to become a publicly traded company at some point. "We are not looking to get acquired."
Orca Security has assembled a who's who list of clients. It includes online stock trader Robinhood, New York-based insurer Lemonade, San Francisco-based data analytics firm Databricks and North Carolina-based digital bank Live Oak Bank.
It provides cloud security through its patent-pending "SideScanning" technology. The technology plugs up potential vulnerabilities from cyber threats and replaces them by combining everything into a single platform.
The round was led by Mountain View-based CapitalG, Google's independent growth fund and Menlo-based Redpoint Ventures, said co-founder and CEO Avi Shua, in an interview.
The company competes against cloud security heavyweights such as Qualys Inc., Rapid7 Inc. and Tenable Inc.
But their biggest rival is Santa Clara-based Palo Alto Networks Inc., which has been in a public spat with Orca. Shua said his company is not backing down.
Over the next year, Orca Security plans to "rapidly grow its headcount" in L.A. by hiring more marketing personnel and engineers, as well as beef up its research and development operation in Tel Aviv, Shua said. It also plans to form sales offices in the United Kingdom and Australia.
The company has plans to move into a brick-and-mortar spot in L.A. once pandemic restrictions are lifted.
"It is a prime location," Shua said. "The future for us is hybrid."
Other participants in this latest round include previous investors such as San Francisco-based ICONIQ Capital, Menlo Park-based GGV Capital and San Francisco-based SVCI, or Silicon Valley CISO Investments, an angel investing syndicate geared to chief information security officers.
Founded in December 2019, Orca Security raised $55 million in Series B funding three months ago, and $20 million in a Series A round in May – giving the technology company a market valuation of $1.2 billion, said Shua in the interview.
Related Articles Around the Web
Three North Korean hackers allegedly tied to the infamous 2014 attack on Sony Pictures Entertainment have been indicted for a wide range of cybercrimes, including an attempt to steal and extort over $1.3 billion in fiat and cryptocurrency.
The U.S. Department of Justice filed the indictment to a Los Angeles federal court in December but it wasn't unsealed until Wednesday. It accuses Jon Chang Hyok, 31, Kim Il, 27 and Park Jin Hyok, 36, of being members of a North Korean military agency that engaged in criminal hacking, including the 2014 cyberattack on Sony in retaliation for the studio's depiction of a fictional assassination of the North Korean leader in "The Interview."

The indictment expands on previous charges levied by the DOJ in 2018.
It also pegs the men to several other heists, schemes, extortions, and computer viruses that allegedly occurred between 2015 and 2020.
From 2015 through 2019, the three are accused of attempting to steal more than $1.2 billion from banks in Vietnam, Bangladesh, Taiwan, Mexico, Malta and unspecified locations in Africa by hacking the banks' computer networks.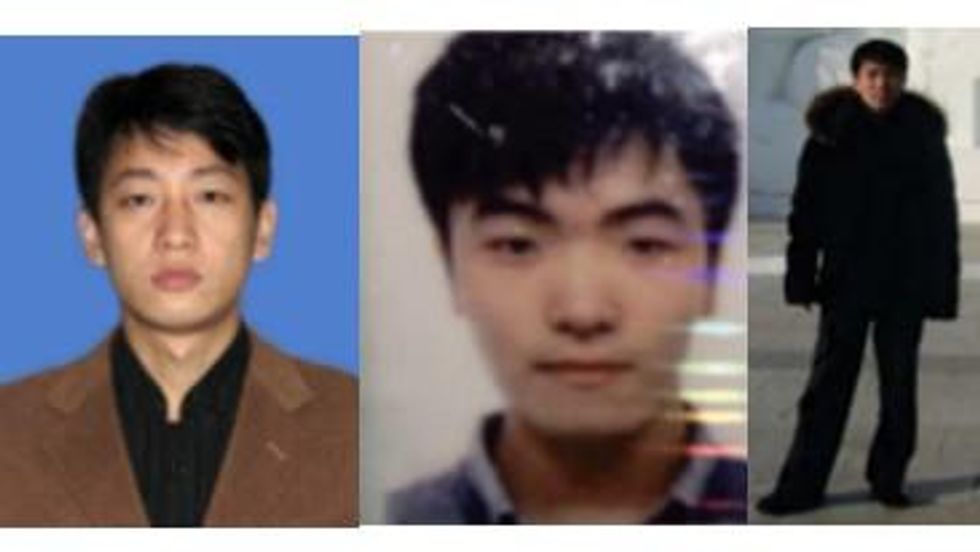 Left to right: Park Jin Hyok, Kim Il and Jon Chang Hyok were indicted by the FBI for cyber crimes on Wednesday.
From December 2017 through August 2020, the cabal allegedly tried to steal over $100 million in cryptocurrency from companies in Slovenia, Indonesia and New York.

The hackers are also alleged to be behind the WannaCry ransomware, which unleashed a worldwide attack that infected an estimated 200,000 Windows computers in 2017. They demanded a ransom payment made in Bitcoin to restore the computers to working condition.
Jon, Kim and Park are charged with one count of conspiracy to commit computer fraud and abuse, with a maximum sentence of five years in prison; and one count of conspiracy to commit wire fraud and bank fraud, which carries a maximum sentence of 30 years.
The investigation was led by the FBI's L.A. field office.
From Your Site Articles
Related Articles Around the Web
An L.A. security startup that has already signed on clients in tech, gaming, cannabis and entertainment is coming out of stealth mode just as the deadly assault on the U.S. Capitol and this week's presidential inauguration has brought safety to the forefront.

HiveWatch provides companies with a central platform that uses multiple sensors across buildings to help better respond to physical security threats.
Created by Ryan Schonfeld, who has spent his career building security programs for startups and Fortune 500 enterprises, and has been a consultant to the U.S. State Department since 2012, HiveWatch raised an undisclosed sum from CrossCut Ventures, with participation from Freestyle and SaaS Ventures.
The coming out has been long-planned and is not tied to current events, CEO and founder Schonfeld said.
"I don't want to say the timing is fortunate because crazy things happening in the world are never what we hope for," said Schonfeld. "But there's absolutely a tailwind that we're experiencing."
The rest of the leadership team has experience at Apple, Cisco, Bird, Disney and NORAD.
"We were attracted to the background of this founding team, and their history and experience in scaling corporate security systems for high-growth companies like Bird," Brian Garrett, co-founder and director at Crosscut said in a written statement. "Their approach will make corporate security programs more accessible for both high-growth startups and Fortune 500 enterprises as we enter a post-Covid, data-driven paradigm."
HiveWatch's platform pulls data from different sensors to offer a one-stop view of threats. The goal is to cut down on noise so help security operations centers can focus on genuine intrusions. For instance, Schonfeld says door sensors designed to monitor who's coming in and out mostly trigger false alarms, so it's hard to tell whether someone broke down the door or if the sensor is just malfunctioning. As a result, warnings go ignored.
"The main sensor that drives that entire intelligence loop in the system is about an $8 magnet that sits at the top of the door and they break and they're faulty all the time," Schonfeld said.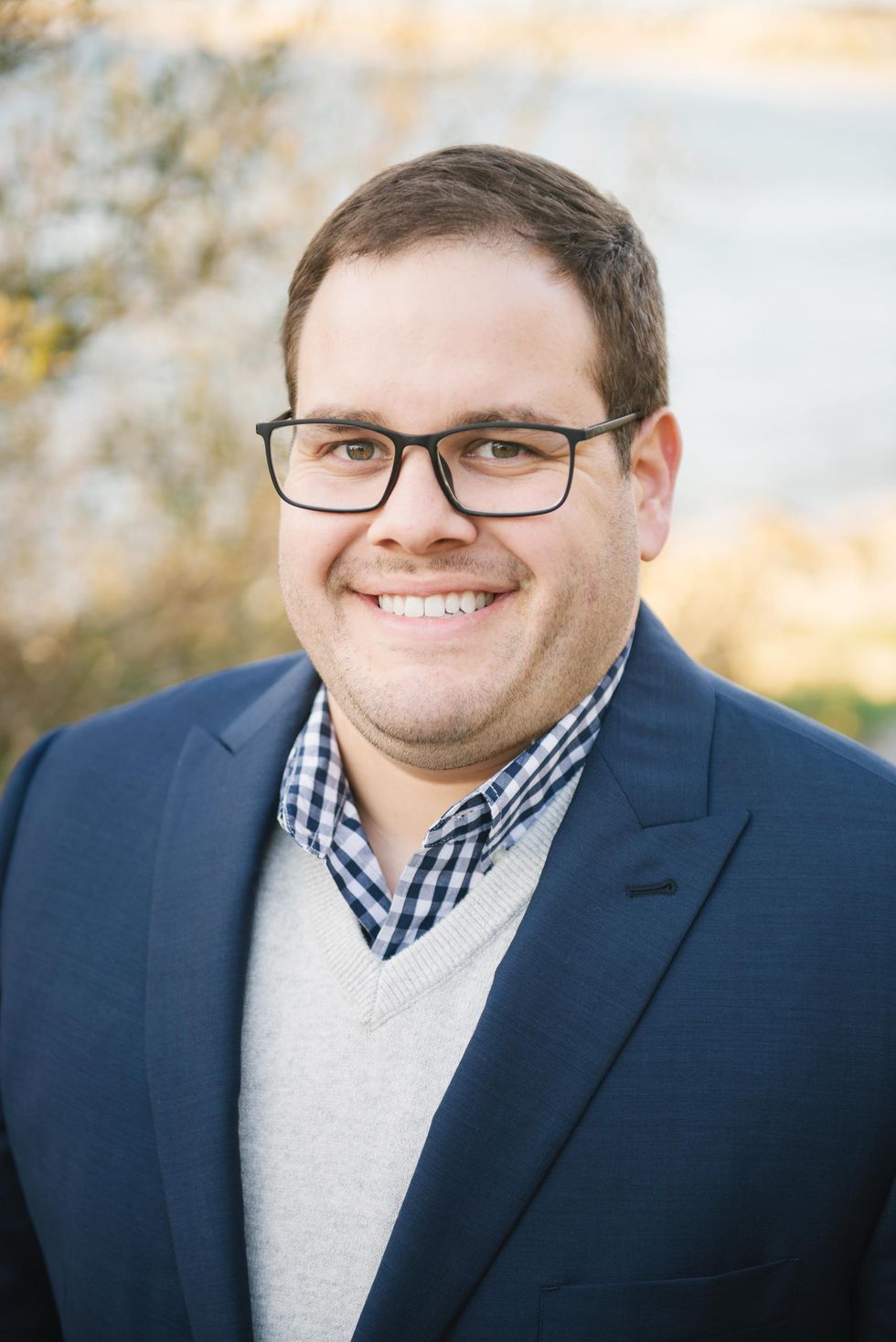 Ryan Schonfeld has spent his career building security programs for startups.
HiveWatch aims to complete the picture by providing guards more information. So if a door sensor is triggered, the system also gives a surveillance video of the door so guards can determine right away if something is amiss.
"The system can say, 'OK, we see that there's a door forced event, but the camera says that nobody went through that door'," Schonfeld said. "And so that's a different story for a security response than if there's a door forced event and a person actually comes through the door."
Schonfeld says he is excited about the chance to modernize the security industry, which has been very slow to evolve.
"I started my career in law enforcement, which was a passion of mine since I was a little kid," said Schonfeld. "It was one of the most rewarding things I've ever done in my life, but the constant frustration in law enforcement was just the decades-old, antiquated approaches that never seemed to evolve."
Schonfeld says there is already a waiting list for the company's product from tech, gaming and entertainment companies and he's seen especially high interest from the growing number of cannabis companies.
"Cannabis has far and away had the most number of sensors per square foot of almost any industry we've ever encountered," said Schonfeld. "They're going to be a really interesting one to leverage the platform with."

From Your Site Articles
Related Articles Around the Web