InfoSec
The latest news about information security, cybersecurity and infosec startups in Southern California from dot.LA
It seems like every week there's some new high profile data breach. Credit card numbers, addresses, nude photos, Democratic National Committee emails—you name it, hackers have stolen it.
Amit Saha, the CEO of Saviynt Inc, the El Segundo-based security vendor, said the problem has only gotten worse during the pandemic, with so many people working from home and using their personal computers to access corporate networks.
For Saha and his company's 750 employees, that's created a lot of work—and an opportunity. Saviynt announced Monday that they've secured $130 million in capital financing from HPS Investment Partners and PNC Bank to expand their cybersecurity SaaS technology. It's a big bet that the pandemic-fueled demand can help them build a more global company.
The principle behind the tech: trust no one. "Whenever someone is presenting an identity—claiming who they are—we do not trust the credentials they provide," said Saha. "Rather, we factor in all the different attributes. Where are they logging in from? How frequently are they accessing? What are they trying to access? Based on all those factors we decide what is the right level of trust we need to impart."
This concept of verifying identities and controlling who has access to what is paramount to maintaining network security.
Data breaches can start, he said, with something as simple as a contract HVAC worker clicking on a suspicious link and inadvertently installing ransomware on his home computer. Suddenly, hackers have a portal to a corporate network.
"That contractor's access got compromised and that compromise, in turn, leads to compromise on some other access," said Saha. "The hackers are able to hop from one system to another until they got to the right set of resources, which in turn leads to breach of sensitive data or in some cases breach of your IP. The IP could be a movie…without naming names," he said in what seemed to be a nod to the infamous 2014 hack of Sony Pictures.
Saha said the funs will help the company expand to new geographic markets. The company has a strong presence in North America and India, and much of the new cash is earmarked to help them build up a presence in other countries.
Additionally, some of the funds will be used to invest in system integration partners like Deloitte, who help to install Saviynt's technology on corporate networks, many of which are cloud-based and require extremely fast response times and greater degrees of scalability than traditional on-premise networks.
The rest of the money will go towards research and development as the company seeks to bring new products to market that allow the company to verify human and machine identities across networks.
If the company has its way, their "Zero Trust" philosophy could help companies like Sony, or Facebook, or LinkedIn, or Yahoo, or Alibaba, or Marriott, or AdultFriend Finder, or Adobe, avoid another embarrassing breach.
"We are all about, 'how do we secure the person's access?'" Saha said. "How do we assure that people accessing that resource are the right people and that they're behaving the right way?'"
The way tech veteran and entrepreneur Rob Loughan explains it, he isn't in it for the money. Loughan, best known for founding Octane Software, which sold for $3.2 billion in 2001, wants to change how investors assess their personal and professional networks, despite critics' concerns.
"I want to be seen as kind of like the knight in shining armor, on the white horse, decreasing the amount of bad stuff happening in the world," said Loughan.

The 56-year-old uses an analogy to explain the benefits of his AI-enabled risk analysis tool: an open house. Several, maybe dozens, of people are walking through this person's home, where all of their valuable personal belongings are. What if they've unknowingly let a thief inside?
Ferret, he said, can spot them. The Calabasas-based company uses AI to help users identify risks within their networks or even neighborhoods. Its software scans a person's contacts and makes those individuals' backgrounds, including criminal records, available to users. It's geared toward investors and high-net worth individuals that often go in on high-stakes deals.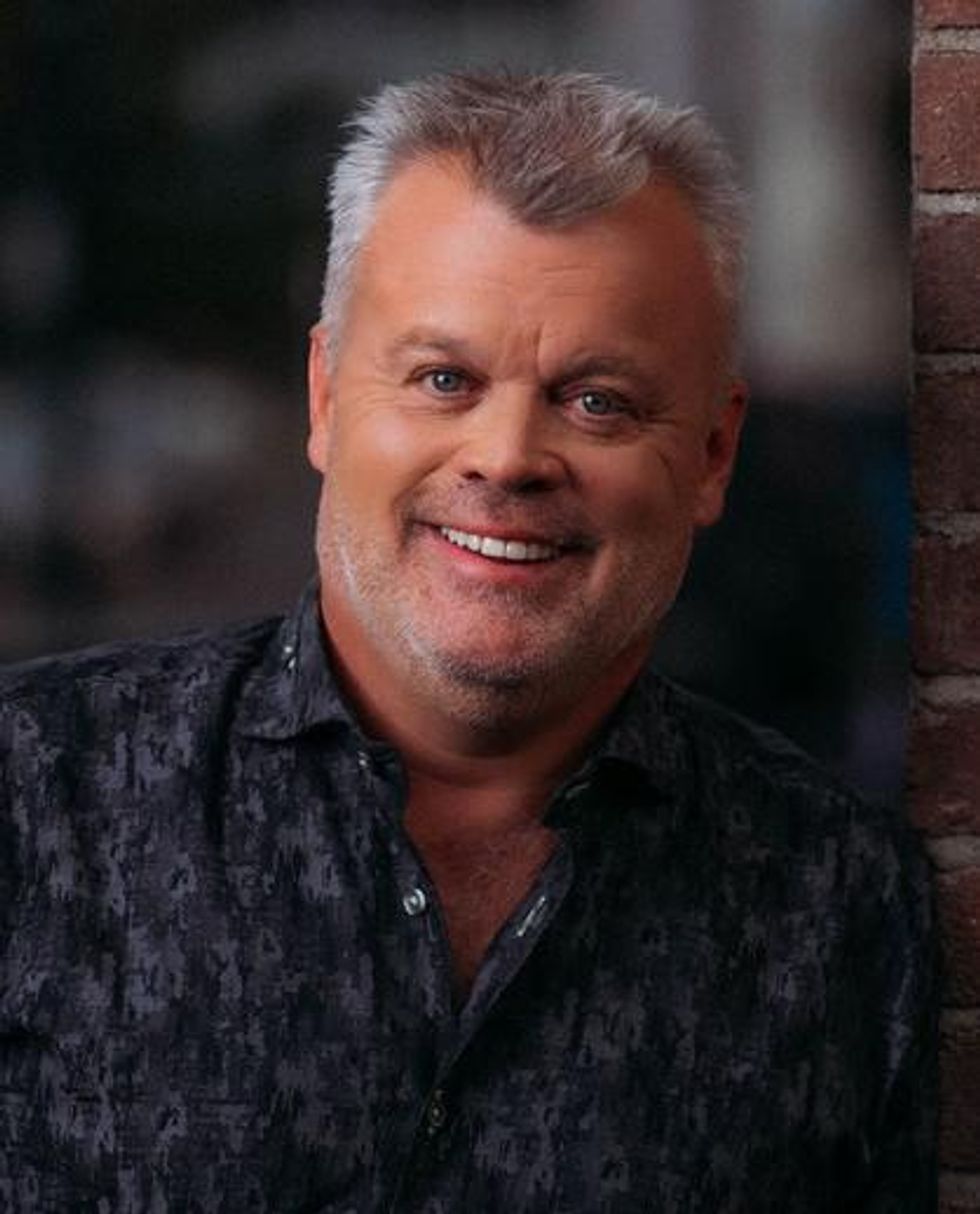 Ferret co-founder Rob Loughan
"The next person can pull up [to your home] in a Maserati and have a Gucci suit. They could have been bankrupt three times, and they could even be a bad person that has a bunch of fraud behind them," said Loughan. "And then there's someone like me. Looks disheveled, probably hasn't shaved in three days, my T-shirt has holes in it. [...] I might get overlooked because of the way that I presented myself."
The company was started in 2020 by Loughan and his co-founder, Al Macdonald. Macdonald is the founder and CEO of NominoData, a technology company that has been providing the financial industry with risk management data for the past 12 years.
Loughan said he started Ferret "by accident" after he invested in NominoData and Macdonald asked him for help selling the company.

"I said, 'Don't sell it'," said Loughan. "'We're gonna democratize that data, and we're going to give it to everybody instead of just the ivory tower banks and financial institution governments who seem to know everything about us, but we don't know anything about each other'."
What emerged was a technology that can put NominoData into anybody's hands. The app, which is currently in alpha testing, uses AI to determine which people are within the user's network -- be it coworkers, friends, neighbors -- and provides easy access to publicly available information on them from resources like court records and news archives. Users can also search for specific people outside of their network.
The data shown on each individual excludes misdemeanor offenses such as DUIs or marijuana possession charges, focusing instead on serious cases that are relevant to investors.

"What matters to [investors] are lawsuits, government licenses, past exit successes, fraud allegations and white collar crime," said Matt Heisie, Ferret's head of product. "Search engines and background checks are bombarded with sensational arrest records or negative news, while serious white collar crime typically stays in the shadows. Ferret changes that dynamic."
Ferret acts somewhat like a search engine to make it easier to obtain information that is publicly available but difficult to find.
Ferret can, and -- in Loughan's eyes-- likely will, be used for personal matters outside of the investment world; in fact, Ferret is currently in contact with five dating sites, looking to make their data available to users. Certain information the app collects, such as battery charges, could be important to an online dater trying to feel out a potential mate.
Privacy Experts Weigh In
Ferret announced a $4 million seed round last month, with the Australian investment firm Artesian and more than 30 angel investors participating. Despite the interest, Loughan admits every potential investor he has talked to expressed concern over the app's legality. It also raises moral questions about whether a company should be able to potentially trap someone in their past failures, even when that person may have atoned for them.
From the beginning, Loughan said Ferret has been cautious to make sure their product is legal, going so far as working with a global law firm that the company declined to name.
"We're unlikely to lose a lawsuit because we're so fastidious about doing it properly," said Loughan, who said unlike Facebook, which has come under fire for its collection of users' personal information, Ferret has no nefarious intentions and nothing to gain from misusing data.
John Davisson, senior counsel at the Electronic Privacy Information Center (EPIC), a nonprofit research organization in Washington, DC that focuses on privacy rights, pointed out two laws in particular that he said Ferret will inevitably have to comply with in order to do this legally: the Fair Credit Reporting Act and the California Consumer Privacy Act.
The laws limit what credit reporting agencies and businesses can do with the information they collect on people. Ferret maintains that the FCRA does not apply to them because they are not a credit or consumer reporting agency.
The laws also prohibit certain uses of the information the app collects, such as employing it to make hiring decisions. Ferret said that the data they provide is not the same as that of a traditional background check.
The startup said it makes users abide by terms of use that are specifically designed to make users aware of what they can and cannot do with the app.
"It's not just like, 'Do you agree to these terms and conditions?' and there's some infinitely long page that nobody reads," said Heisie. "They have to affirmatively agree to those individual points before they get into the application. It's very clear, too, that violation of the terms and conditions will just result in suspension of their use of the application for them immediately."
Jay Stanley, a senior policy analyst with the American Civil Liberties Union's "Speech, Privacy and Technology" program said that in the past, "practical obscurity" of personal information -- the concept that public information is not always easily accessible -- has indirectly protected privacy, but much of that has gone away in the digital age.
"While you undoubtedly have a First Amendment right to talk about what people have done in the past and what the records are about people, by systematizing it you're also making it harder for people to escape their past and start over," said Stanley.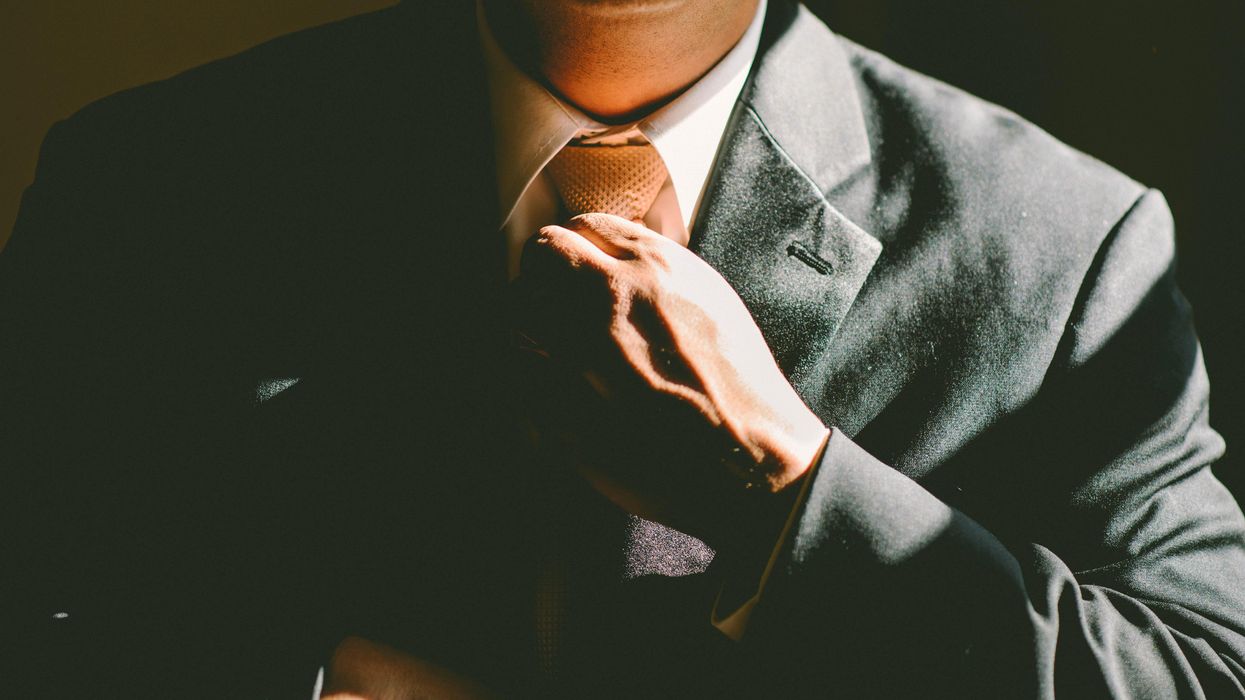 Photo by Ben Rosett on Unsplash
'Not Trying to Point Fingers'
Ferret said it makes every effort to maintain privacy and fairness for those whose backgrounds are collected in its app.
Details of its artificial intelligence system are secret, but the company said it is planning to publish a white paper that lays out their AI framework and gives a statement of ethics for all to scrutinize.
What makes Ferret different, Heisie said, is that it's not a catch-all record scraper. Instead, it targets information relevant to the businesspeople who use it.
"It starts with what goes in," said Heisie. "It starts with trying to identify what actually is relevant from a business context and deprioritizing what's not, and using that as the beginning of the algorithms."
But the algorithms that make up artificial intelligence can be tainted by the developers' bias, influencing their output. Electronic Privacy Information Center's Davisson said he is not convinced that AI is at the point yet where it can perform in an unbiased way.
"These tools frequently develop and encode gender biases, racial biases, ethnic biases," said Davisson. "And especially something that's trying to make reputational judgments based on news coverage, which is a spectrum of sources that is obviously susceptible to human bias. Those same biases can creep into what they are claiming is an unbiased system."
As an example of this in the works, Davisson cited a recruitment AI system formerly used by Amazon that was proven a few years ago to be strongly biased against female candidates, filtering out resumes that included the word "women's" and listed certain female-only colleges.
Loughan is confident in his team's ability to make Ferret a service that is lawful and free of bias, but he is also prepared for pushback, possibly even lawsuits.
"I want to be seen as someone who's trying to make the world a better place, not trying to point fingers at people and say they're bad, because we don't do that," Loughan said. "We just show the data that's publicly available, and then you come to your own conclusion about the person."
From Your Site Articles
Related Articles Around the Web
Venture capitalists last month sunk nearly half a billion dollars into a Southern California defense technology startup whose surveillance towers track migrants along the U.S.-Mexico border.
Anduril Industries, the Irvine-based maker of autonomous drones, towers and small ground sensors, will use the $450 million for acquisitions and build out its AI-powered tech designed for military and border enforcement agencies.
But activists and experts are raising flags about the technology, pointing to privacy violations and civil liberties infringements.
They also question the government's steep investment in the private defense contractors behind it.
"The fact that we're spending money on the border wall also means that we're not investing in the things we all actually need here in the valley," said Norma Herrera, an organizer with the Rio Grande Valley Equal Voice Network.
She pushes back against what President Biden called an "effective and modern border security" system—a bureaucratic apparatus that allocates $1.2 billion for border infrastructure next year (still a drop in the bucket, given the Department of Homeland Security's $52 billion 2022 budget).
Before the pandemic, Herrera knocked on doors in Texas' Starr County to tell residents about the amount of money elected officials were pouring into Trump's border wall. Now, she's learning how to explain the virtual wall, one that's often harder to notice.
Anduril declined to make executives at the company available for interviews.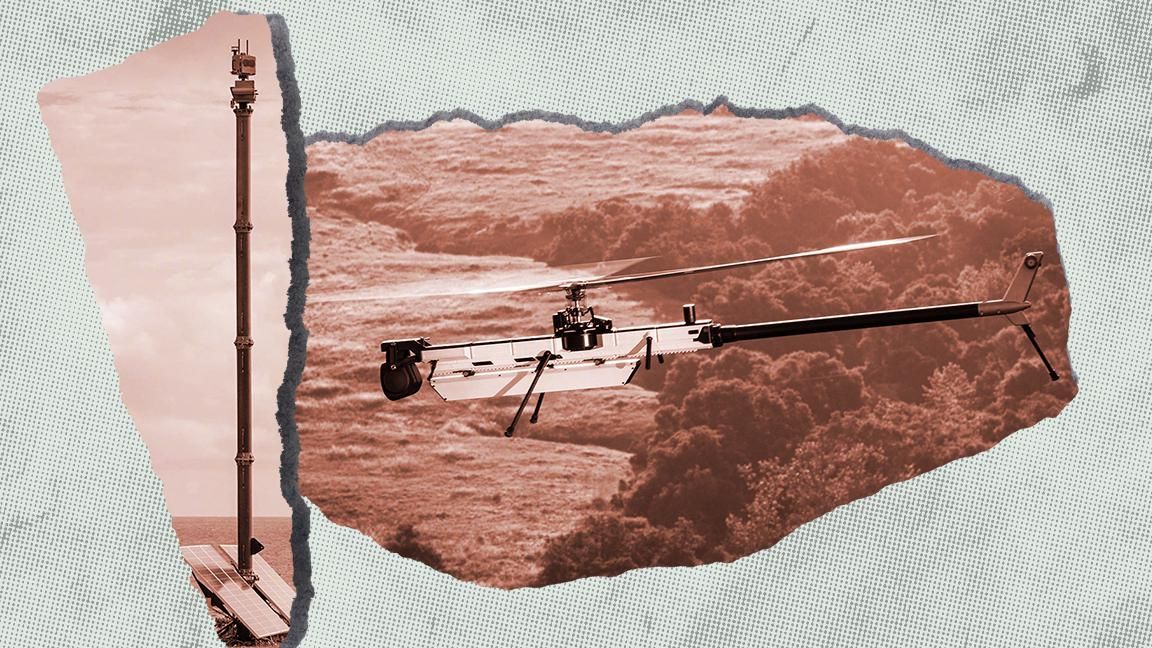 Surveillance on the Border
Over the last decade, the border security and immigration detention industry has ballooned as Democrats and Republicans both funnel more government money into private companies. Between the fiscal years 2017 and 2020, Customs and Border Protection received about $743 million from Congress for tech and surveillance, according to the legal organization Just Futures Law. And in the 2021 fiscal year alone, the Department of Homeland Security received over $780 million for the same purpose.
Anduril's recent project with CBP revolves around a $250 million contract signed under the Trump administration in July of 2020 to set up 200 solar-powered watch towers along the southern border. Of the towers, 60 are up and running as of July 2.
Under Biden's leadership, funding for border technology has become an even bigger priority, said Dinesh McCoy, a legal fellow at Just Futures Law.
"It's in large part a response to coinciding pressures of distinguishing themselves from the Trump years," he said.
Many Democrats back Biden's vision, considering a virtual barrier a far better alternative to the physical border wall Republicans prefer.
"When it comes to proposals for a virtual wall, we're talking about heavy, heavy investments," said Saira Hussain, an attorney at the Electronic Frontier Foundation who specializes in racial and immigrant justice, surveillance and technology.
Government agencies are tapping a number of private companies to install the technology. In 2019, CBP awarded the Israeli defense contractor Elbit Systems $26 million to install surveillance towers along the border.
Then came the administration's 2020 deal with Anduril. Its AI-powered operating system, called Lattice, is designed to distinguish humans from animals along the border and send information to an agent's cell phone. The company has to date received $691 million in venture capital, including $450 million that had backers including Andreessen Horowitz last month. Anduril is now valued at $4.6 billion.
"As with all of our investments, this is a bet not just on the technology (breathtaking) and the market (enormous) but also the people (outstanding)," Andreessen Horowitz co-founder and general partner Marc Andreessen said in a prepared statement.
Marc Andreessen is a longtime investor in Palmer Luckey, Anduril's 28-year-old founder. He backed Luckey's first company — virtual reality startup Oculus — before Facebook bought it for $2 billion in 2014. A few years later, Luckey left following reports that he was funding a far-right political group.
In 2017, Luckey opened Anduril with a band of former employees from Oculus VR and Palantir, the software giant with major contracts with several government agencies.
Eyes Everywhere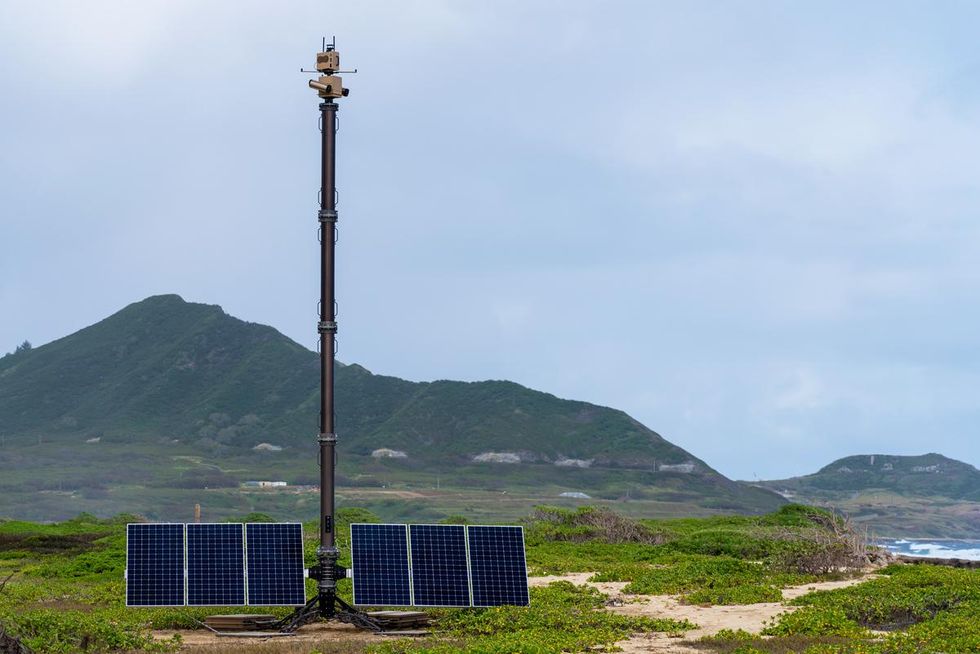 Anduril Border Tower
Along the border, Anduril's 33-foot towers are continuously scanning plots of land about three miles in diameter. They're built to ignore animals — what CBP calls a "false positive" — and light up after detecting movement from people or cars.

The towers are watching "illegal border crossings, human trafficking and drug smuggling," a spokesperson for Anduril said by email.
If a person or group falls out of the camera's vision, AI tells the next tower to pick it back up. Border patrol agents then receive an alert to their cell phones or computers.
The goal is to mimic an agent's pair of eyes, especially in remote and rural spots. As one agent put it, "they see what we can't see on the ground."
They also run on solar power, a feature CBP said avoids the need for new infrastructure that can "complicate the Border Patrol's agreements with many of the private ranchland owners, national parks, and Native Americans' tribal lands where the Border Patrol must work."
Video surveillance drones and towers are puncturing nearly every industry, from homeland security to fast food delivery to monitoring traffic and parking violations along busy streets.
The tech is also raising a flood of questions from academics and legal groups like the Electronic Frontier Foundation and Just Futures Law, all of them worried about the implications of surveillance not only for migrants, but for U.S. residents. In May of 2020, for example, agencies CBP flew a drone over Minneapolis to record protestors following the police murder of George Floyd.
"We know that what's often deployed at the border and what's normalized at the border in terms of surveillance eventually makes its way into the interior of the United States," said Hussain, the attorney from EFF.
The company says it does not use facial recognition or collect identifiable information.
But critics like the ACLU of Texas and other civil liberties groups said it's unclear what data is being collected by private defense contracts like Anduril and how it could be used and shared.
"The border is a testing ground for surveillance elsewhere," said McCoy, the legal fellow at Just Futures Law. "Unfortunately, it's been primarily used to surveill Black and brown folks in the U.S. and abroad."
As the U.S. begins reducing its military footprint in the Middle East, McCoy suspects other military contractors will turn to border surveillance as a new form of profit.
"These tools that were once confined to military contexts have found themselves more and more in local communities," he said.
Anduril, for its part, insists it is providing the government with a crucial security mechanism. "Anduril identifies a security problem," reads a prepared statement forwarded to dot.LA by a company spokesperson, "builds a potential solution, then takes it to the government for potential consideration."
Lead art by Ian Hurley
Editor's note: This article has been updated to clarify that Andreessen Horowitz was involved in Anduril 's$450 million raise round, but was not the sole funder. Additionally, mentions of Anduril's $250 million contract with CBP have been updated to clarify that they were not negotiated with President Trump himself, but rather with members of his administration.