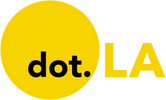 Get in the KNOW  
  on LA Startups & Tech  
X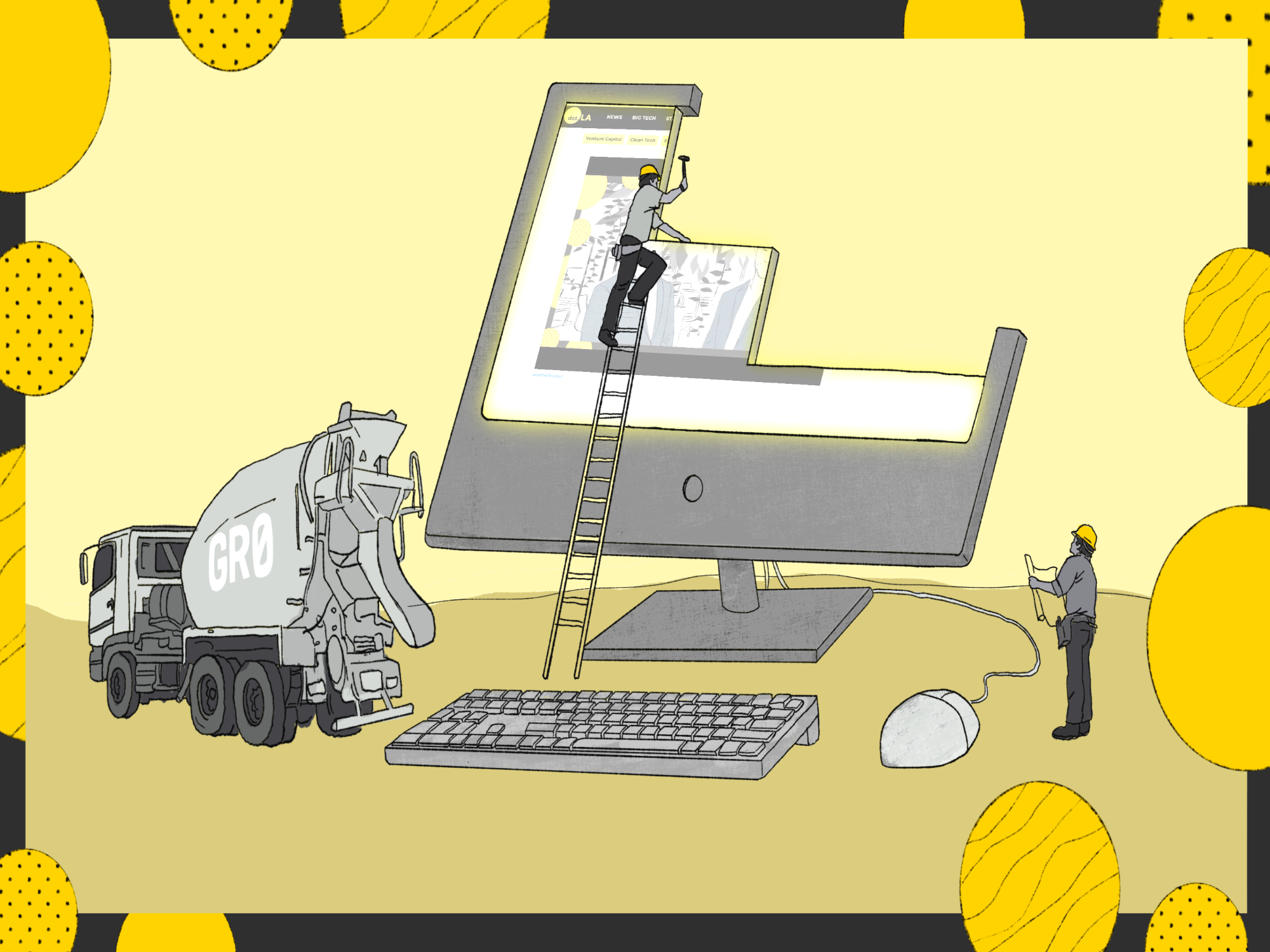 GR0 Presents: How to Bootstrap Your Startup​
Jul 01 2022
Though the image of perfecting a pitch deck and then presenting your concept to investors and VCs is central to our common conception of being a founder and entrepreneur, many of the largest and most valuable tech companies in the world – from MailChimp to Shutterstock to Hewlett-Packard – bootstrapped their way to success.
---
Although funding obviously provides additional resources and risk mitigation – not to mention an established support system made up of experienced industry veterans – bootstrapping is not without its own advantages, particularly in terms of the freedom and control to steer your new company as you see fit.
Among local companies that forged this path to success in Los Angeles, one standout is digital marketing agency GR0. We spoke with co-founder and CEO Kevin Miller about his own bootstrapping journey, and what advice he'd pass down to his fellow founders.
While he concedes the natural downsides to funding your startup yourself – particularly as it concerns the strain on a founder's personal time and resources – for Miller, the bootstrapping process itself was its own reward.
"Seeing your company grow, getting to see new hires weekly, and building out an office space is so rewarding," Miller said. "I can't believe I can go to my own office now and employees are there working hard and taking their careers seriously. The fact that we are now a company that people look to and learn from is so satisfying."
Here are some of Miller and GR0's top suggestions for starting and growing your own business from scratch:
Set Priorities
For bootstrapping founders, keeping expenses low is absolutely essential in order to conserve resources. "When you raise $10 million in equity, you can go hire whoever you want and invest in whatever platforms and tools you need," Miller pointed out. "But with bootstrapping, every dollar counts."
He recommends splitting expenses into two groups – must-haves vs. "nice-to-have" expenditures – and then ruthlessly focusing on the must-haves alone. As an example, Miller cites having an office space as only "nice-to-have" for GR0's first few months; instead, he worked out of his own living room, which freed up funds to pay for a "must-have" legal adviser.
Though missing out on important resources like a full-time designer or other key hires may end up costing the founder time and aggravation, ultimately it pays off by freeing up future budget restrictions.
Don't Sweat the Small Details
It's probably not possible for a bootstrapping startup founder to remain cool, confident, and relaxed at all times. This is a difficult abstract to even envision. Still, Miller suggests "looking at the big picture and flying at 30,000 feet" as an important overall mindset and strategy.
"Just focusing on the bigger picture and knowing you are working toward something bigger will help get you through it," Miller advises. "Are you moving closer to the bigger dream you have? If so, don't sweat it."
Finding the Right Co-Founders and Early Hires
When seeking out collaborators for a new startup project, it can be tempting to look for complementary skill sets, to ensure the company has a balanced and experienced team. But for Miller and GR0, an individual's personal outlook proves just as important as their background and on-paper qualifications.
"The most ideal traits are honesty, trustworthiness, and integrity," Miller said. "There will be times where you and a co-founder will have differing opinions, but if you approach every situation with integrity and honestly, then you will be able to get through those times."
He recommends seeking out new hires based on their positive outlook, enthusiasm, and eagerness to dig in to the relevant details at hand.
"The most important trait you can have is a can-do attitude," Miller noted. "In the beginning, we didn't have the budget to build out a full team yet. So having someone come in with a can-do attitude and up for any challenge is so impactful."
Getting To Your Minimum Viable Product (MVP)
The minimum viable product (or MVP) was first introduced as part of the "Lean Startup" methodology devised by Eric Ries. Essentially, this is a no-frills version of the product or service your startup will provide, allowing the team to begin working with customers and learning more about the industry and business, with the least amount of up-front effort and cost.
Though it's important to develop and launch an MVP as quickly as possible, it's also important that the offering speaks to and aligns with the company's overall goals. If it's not attracting users the company hopes to convert into long-term customers, and it's not providing specific and valuable feedback and data to the team, it's not providing full and robust benefits to the company at large.
Miller suggests waiting until the company has an MVP that can handle a full sales cycle independently.
"If it can go through every step and intake a customer," he said, "then it's ready to launch."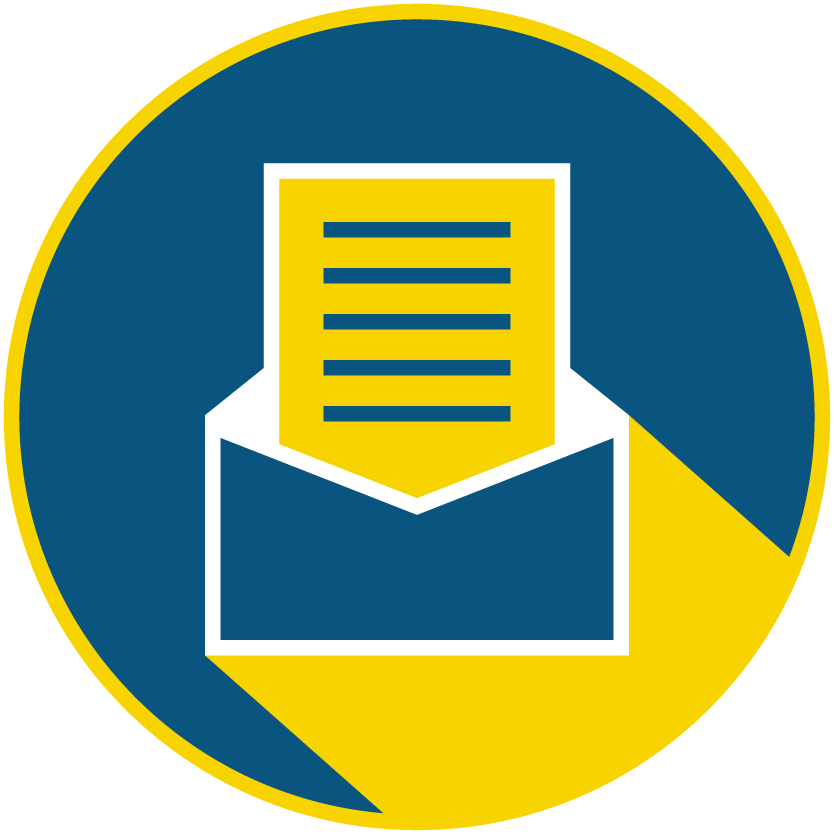 Subscribe to our newsletter to catch every headline.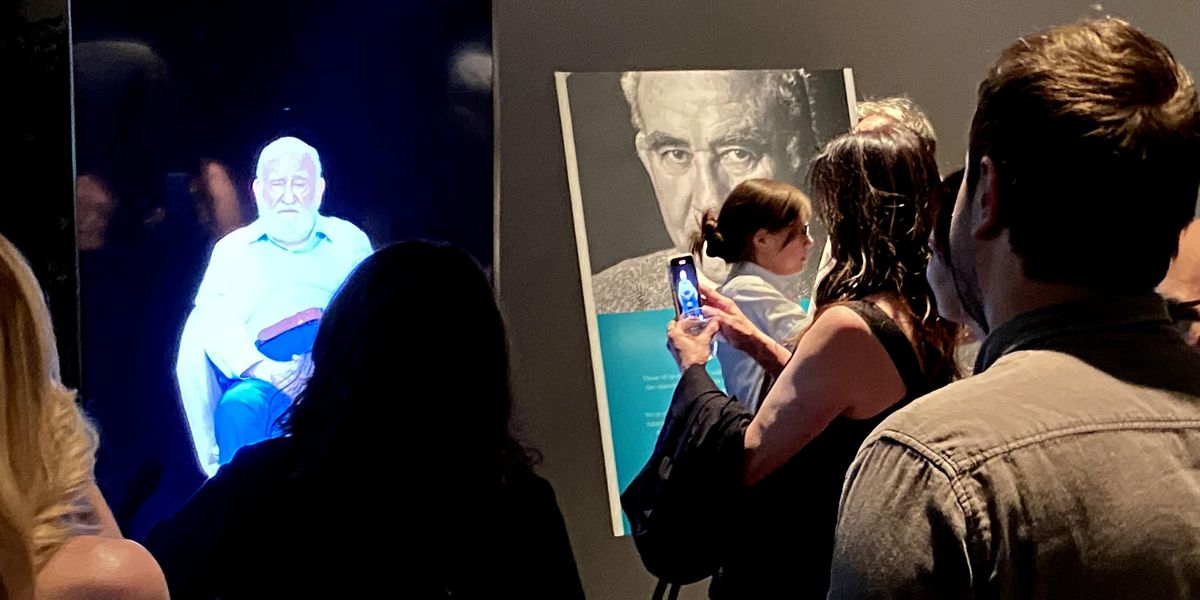 A month after she died at the age of 87, Marina Helen Smith spoke at her own funeral.
Smith, the co-founder of the U.K.'s National Holocaust Centre and Museum, addressed her friends and family last week through a prerecorded video. Yet Smith was able to answer some questions during the memorial service, too. After her son, Stephen Smith, asked what she'd say at her funeral, she delivered a brief speech about her life and spirituality. She also answered questions about loved ones who attended the ceremony, creating the illusion of a real-time conversation.
Smith's interactive video was made using tech from her son's startup, Los Angeles-based StoryFile. Launched in 2017, the company lets people create videos that can reply to viewers' questions, using artificial intelligence (AI) to play relevant video clips as responses. Initially conceived as a way to preserve stories of Holocaust survivors and talk to other historical figures, StoryFile's videos are now showing up at funerals, CEO Stephen Smith said. After losing his mother, Smith understands why.
"I don't find it in the least bit weird to bring up my mother's StoryFile and talk to her," he told dot.LA. "It's strange to say that but it feels, actually, very natural."
StoryFile is part of an emerging tech trend practically pulled from the plot of a sci-fi novel. Tech companies have made tools that let people talk to the dead, from digital memorials to chatbots impersonating the deceased. In addition to helping people mourn and remember loved ones, such programs can serve as educational tools. But experts warn similar tech has been deployed for nefarious purposes, like spreading misinformation.
In June, Amazon showed how its Alexa virtual assistant could read a bedtime story in a dead relative's voice, based on a short audio recording of the deceased person. It's unclear whether that capability will become an Alexa feature, as it remains in an "exploratory research" stage, a company spokesperson told dot.LA.
Microsoft has also shown an interest in virtually reviving the dead, patenting a chatbot that pulls data from a person's social media posts. More recently, the software giant said it would restrict customer use of AI that can impersonate someone's voice, noting the tech "has exciting potential" but could be used to "deceive listeners."
Tech bringing the dead back to life has shown up in Hollywood, too, and not just as a storyline for Netflix's "Black Mirror." In 2019, Disney included late actress Carrie Fisher in a "Star Wars" film by combining real footage of her face with a completely digital character.
StoryFile's videos aren't that creepy. At least not yet. The 40-person startup doesn't put words in anyone's mouth or try to create new facial expressions like so-called "deepfake" videos. The StoryFile clips use only pre-recorded answers for a limited—but still long—list of possible questions. If you pose a question the subject doesn't have a recorded answer to, they'll encourage you to ask something else.
That said, StoryFile's Smith showed dot.LA demos of its more advanced "digital recreations," which would let people talk to historical figures like Elvis and Albert Einstein, who obviously were unavailable for interviews. Smith believes such videos could potentially be educational, letting students of the future learn physics from a digital Einstein.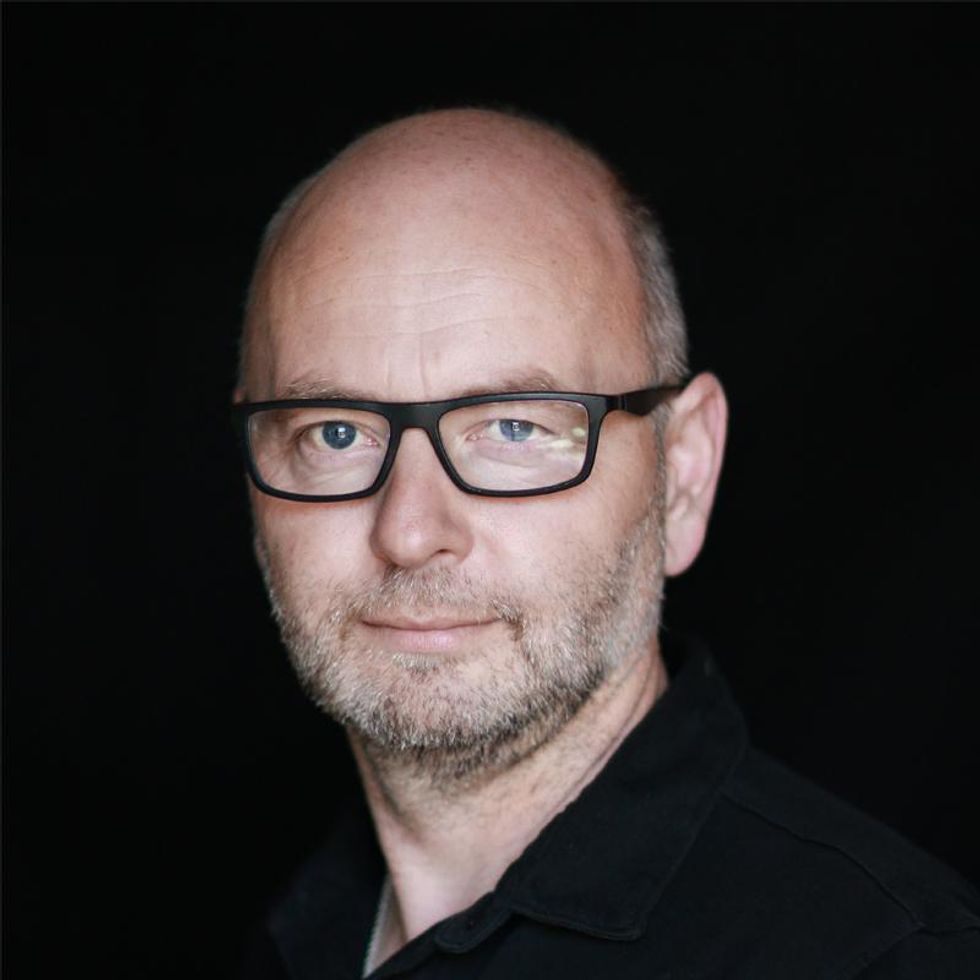 StoryFile co-founder and CEO Stephen Smith.Photo courtesy of StoryFile
The StoryFile idea can be traced to 2010 when Smith's wife, Heather Maio-Smith, was creating a historical exhibit about Holocaust survivors. She wanted to create "engaging conversations" that would let people interview survivors rather than simply hearing a "linear" oral history, Stephen Smith said. They developed the interactive interviews through a partnership with the University of Southern California. Eventually, the Smiths launched StoryFile to capture stories from historical figures and everyday people. Heather serves as StoryFile's chief visionary officer.

"How do you communicate best with the past? It's when you ask questions about the past," Stephen Smith said. "It becomes a relationship with the past, not just that history that's told to you."
StoryFile's Conversa AI has been used to create interactive interviews with the still-living likes of actor William Shatner and, more recently, Clarence Jones, the personal counsel of Martin Luther King Jr. The company also has commercial clients using interactive video for customer service or employee training. StoryFiles popping up at funerals, however, was a total surprise, Smith said. Late actor Ed Asner's memorial notably included such a video.

Other startups see a market opportunity in interactive digital memorials. El Cerrito-based HereAfter AI pairs user photos and audio interviews to similarly let family members talk to recordings of loved ones on their computers, smartphones or smart speakers. Cofounder and CEO James Vlahos got the idea after creating "Dadbot," a chatbot that shared his father's life story and personality when he was diagnosed with terminal lung cancer.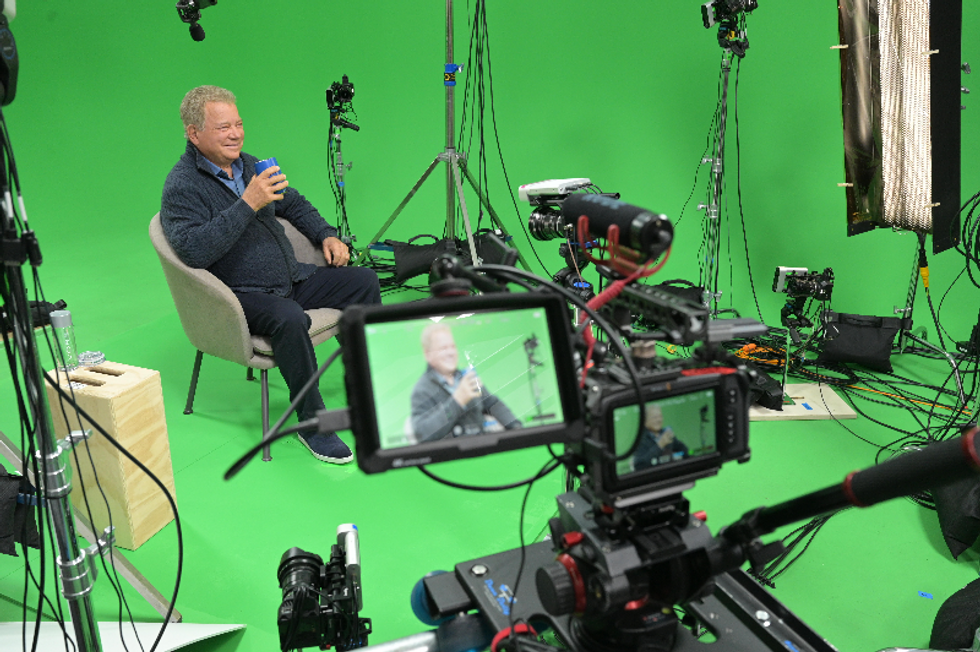 Actor William Shatner is interviewed for an interactive video inside StoryFile's L.A. studio.Photo courtesy of StoryFile
Some HereAfter AI customers have recorded interviews for up to 10 hours, Vlahos told dot.LA. "Once you get people rolling, talking about their lives, they have a lot to say," he noted. The market for this kind of product is still relatively small, with only a handful of direct competitors, he said.

Like StoryFile, HereAfter AI doesn't use its tech to generate answers to questions that weren't asked during an interview. Vlahos called that a "sensitive area." On one hand, letting AI form its own responses would make the chat experience more flexible and powerful. On the other, synthesizing what grandpa might have said starts "crossing that line," Vlahos said.
"We might get it wrong, and that might be really hurtful to someone," he said. "Or if nothing else, it might be kind of creepy."
More advanced "deepfakes," which use AI to create convincing video and audio hoaxes of someone's likeness, have gained widespread attention and criticism. Recently, a fake clip of Ukrainian President Volodymyr Zelenskyy made it look like he surrendered to Russia. Fraudsters could deploy similar programs to steal someone's identity, too, experts said. Unlike the living, dead people can't correct the record if a video is bogus, creating a unique set of ethical and philosophical questions.
Legitimate commercial ventures deploying the tech make sure users know they're not talking to a real or living person, said Arizona State University professor Subbarao Kambhampati, who teaches computer science. "But the real issue is, what if you don't know? And that can be very easily done," he added. As such tech becomes more ubiquitous, Kambhampati predicts more people won't trust their eyes and ears.
"I think in the longer term, we will get used to it. We will no longer just directly trust what we are hearing and seeing," he said. "But it's the transition that's going to be tricky, because many people can be taken because we still tend to believe what we hear, what we see, so that skepticism has to increase."
The tech could also be applied in the metaverse, a nascent vision for the internet where we might work, shop and socialize inside 3D virtual environments. Students may one day strap on virtual reality headsets and watch Abraham Lincoln deliver the Gettysburg Address—then ask the president some follow up questions.
"I think there's a lot of good that will come out of this," said Majid Abai, founder and CEO of Seena AI, a software and app development firm in Los Angeles. "Now, not only can I see a video, but I can also put a headset on and meet up with a loved one in the metaverse."
In January, Stephen Smith asked his mother scores of questions over two days to record her StoryFile. She spoke candidly about her upbringing in India and childhood difficulties transitioning to England. Smith said he learned new things about her past, such as when she had measles as a child and was put in quarantine for four months, seperated from her parents.
"I didn't know that story. She never mentioned it," Smith said. "Things that she'd [previously] not revealed were revealed. I was grateful for that information about her."
Christian Hetrick
Christian Hetrick is dot.LA's Entertainment Tech Reporter. He was formerly a business reporter for the Philadelphia Inquirer and reported on New Jersey politics for the Observer and the Press of Atlantic City.
Historical documents, records and important artifacts are sometimes locked away in vaults (until a museum or library wants to showcase them), and under restricted access. Thomas McLeod believes that these artifacts hold great value and have the potential to impact communities, so he founded Arkive, the first decentralized, physical museum.
The inspiration for Arkive came from McLeod's previous company, Omni, a physical storage company acquired by Coinbase in 2019.
"We thought it would always be like utility items and we started getting full sneaker collections, vintage posters, records, comic books that were valuable and we kind of had a panic attack," McLeod told dot.LA. "The business [Omni] was built around storing bikes, and you can't put a vintage record next to a dirt bike. They just don't store in the same manner."
McLeod was fascinated by the items and collections that came through the door. To him, it felt like browsing a museum of curated items that everyday people collect.
That's when McLeod knew he was onto something.
McLeod has built startups before. Past projects included Pagelime, acquired in 2015 by SurrealCMS, and in 2012 LolConnect was acquired by Tencent.
The items in Arkive's collections are hand-selected by members who vote on what items they want to acquire. The organization currently has 300 active users, and there are hundreds on the waiting list. McLeod confirmed to dot.LA that they will increase the number of members admitted to 50 people each week with plans to cap admissions at 1,000 for the first phase. He added that while membership is free today, that will likely change in the future.
People interested in becoming members must apply on Arkive's website, where they will answer individual questions about their interests and occupations.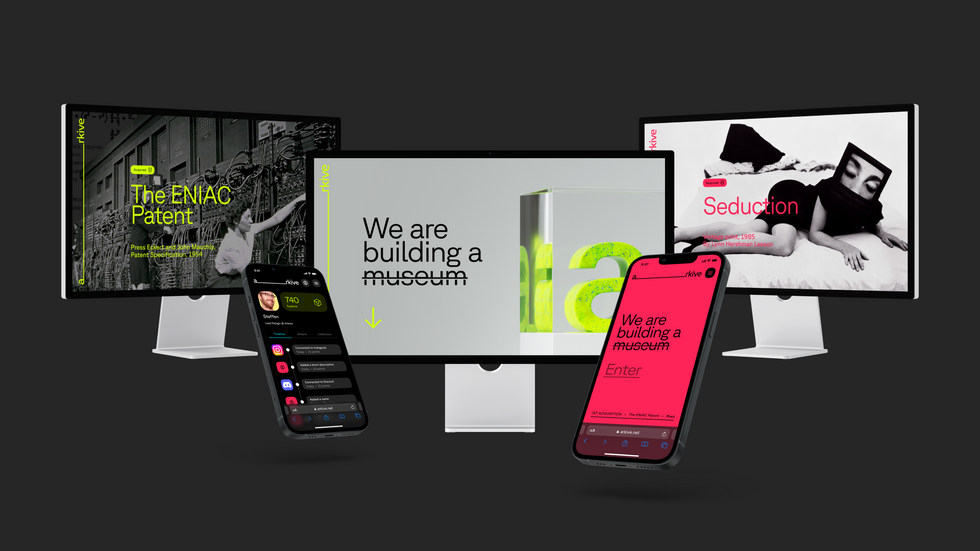 Arkive's physical, blockchain-inspired museum is coming to Santa Monica. Courtesy of Arkive
Just as museums have a lobby, Arkive has its "atrium." In this space, every member enters and registers their cryptocurrency wallets. Once registration is complete, members can vote on the blockchain for the artifact or piece of art they want Arkive to acquire. Prior to voting, to ensure they are well informed, members will have the opportunity to learn about each artifact from the artist, the gallery or the collector who previously held the item.
Since there is a surplus of artifacts around the world, Arkive's team of curators handpick options that are relevant to the current theme: "When Technology Was a Game Changer." While each round of voting is different, McLeod said the voting window for members usually lasts five days (M-F).
Arkive has acquired two items since coming out of stealth mode, the first one being the original patent for the ENIAC – known as the world's first programmable, electronic general-purpose computer. In addition to ENIAC's patent, members also voted to acquire Seduction (1985), a vintage print by Lynn Hershman Leeson, which will be part of Arkive's first public exhibition at the Art Basel Miami Beach in December 2022. Once items are acquired, they will be loaned to museums or galleries to be placed on display for the public to enjoy—at locations Arkive members believe have the most significant cultural impact.
"For instance, the ENIAC patent, we would love it if it lived at the Computer History Museum in San Mateo. If we acquired a Frida Kahlo, we would love it if it was in Mexico City or somewhere that mattered to her art or the family that she was a part of," McLeod said.
The Santa Monica-based startup announced last week that it raised $9.7 million in a seed funding round led by Offline and TCG Crypto. Other participants included NFX, Freestyle Capital, Coinbase Ventures, Not Boring Capital, Precursor, Chainforest, Coil, Julia Lipton, Joe McCann, Chris Cantino, Marty Bell and Paul Veradittakit.
"People who committed were all the way in and did not hesitate to support and be a part of the journey," McLeod said. "It got us the right people that are in it for the long haul and really care about not just the business but the potential cultural impact that it could have. So having the right investors to me is more important than just money."
Some of the funding will be allocated towards expanding the team, but a majority of the capital raised will go into acquiring more artifacts. McLeod said Arkive has three more acquisitions lined up in the next three months, but the eventual goal is to acquire two pieces a month.
Correction: An earlier version of this piece misspelled Thomas McLeod's last name.
Decerry Donato
Decerry Donato is dot.LA's Editorial Fellow. Prior to that, she was an editorial intern at the company. Decerry received her bachelor's degree in literary journalism from the University of California, Irvine. She continues to write stories to inform the community about issues or events that take place in the L.A. area. On the weekends, she can be found hiking in the Angeles National forest or sifting through racks at your local thrift store.