gr0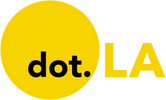 Get in the KNOW
on LA Startups & Tech
X
gr0
Bootstrapping your business with GR0. (Illustration by Dilara Mundy)
Though the image of perfecting a pitch deck and then presenting your concept to investors and VCs is central to our common conception of being a founder and entrepreneur, many of the largest and most valuable tech companies in the world – from MailChimp to Shutterstock to Hewlett-Packard – bootstrapped their way to success.
Although funding obviously provides additional resources and risk mitigation – not to mention an established support system made up of experienced industry veterans – bootstrapping is not without its own advantages, particularly in terms of the freedom and control to steer your new company as you see fit.
Among local companies that forged this path to success in Los Angeles, one standout is digital marketing agency GR0. We spoke with co-founder and CEO Kevin Miller about his own bootstrapping journey, and what advice he'd pass down to his fellow founders.
While he concedes the natural downsides to funding your startup yourself – particularly as it concerns the strain on a founder's personal time and resources – for Miller, the bootstrapping process itself was its own reward.
"Seeing your company grow, getting to see new hires weekly, and building out an office space is so rewarding," Miller said. "I can't believe I can go to my own office now and employees are there working hard and taking their careers seriously. The fact that we are now a company that people look to and learn from is so satisfying."
Here are some of Miller and GR0's top suggestions for starting and growing your own business from scratch:
Set Priorities
For bootstrapping founders, keeping expenses low is absolutely essential in order to conserve resources. "When you raise $10 million in equity, you can go hire whoever you want and invest in whatever platforms and tools you need," Miller pointed out. "But with bootstrapping, every dollar counts."
He recommends splitting expenses into two groups – must-haves vs. "nice-to-have" expenditures – and then ruthlessly focusing on the must-haves alone. As an example, Miller cites having an office space as only "nice-to-have" for GR0's first few months; instead, he worked out of his own living room, which freed up funds to pay for a "must-have" legal adviser.
Though missing out on important resources like a full-time designer or other key hires may end up costing the founder time and aggravation, ultimately it pays off by freeing up future budget restrictions.
Don't Sweat the Small Details
It's probably not possible for a bootstrapping startup founder to remain cool, confident, and relaxed at all times. This is a difficult abstract to even envision. Still, Miller suggests "looking at the big picture and flying at 30,000 feet" as an important overall mindset and strategy.
"Just focusing on the bigger picture and knowing you are working toward something bigger will help get you through it," Miller advises. "Are you moving closer to the bigger dream you have? If so, don't sweat it."
Finding the Right Co-Founders and Early Hires
When seeking out collaborators for a new startup project, it can be tempting to look for complementary skill sets, to ensure the company has a balanced and experienced team. But for Miller and GR0, an individual's personal outlook proves just as important as their background and on-paper qualifications.
"The most ideal traits are honesty, trustworthiness, and integrity," Miller said. "There will be times where you and a co-founder will have differing opinions, but if you approach every situation with integrity and honestly, then you will be able to get through those times."
He recommends seeking out new hires based on their positive outlook, enthusiasm, and eagerness to dig in to the relevant details at hand.
"The most important trait you can have is a can-do attitude," Miller noted. "In the beginning, we didn't have the budget to build out a full team yet. So having someone come in with a can-do attitude and up for any challenge is so impactful."
Getting To Your Minimum Viable Product (MVP)
The minimum viable product (or MVP) was first introduced as part of the "Lean Startup" methodology devised by Eric Ries. Essentially, this is a no-frills version of the product or service your startup will provide, allowing the team to begin working with customers and learning more about the industry and business, with the least amount of up-front effort and cost.
Though it's important to develop and launch an MVP as quickly as possible, it's also important that the offering speaks to and aligns with the company's overall goals. If it's not attracting users the company hopes to convert into long-term customers, and it's not providing specific and valuable feedback and data to the team, it's not providing full and robust benefits to the company at large.
Miller suggests waiting until the company has an MVP that can handle a full sales cycle independently.
"If it can go through every step and intake a customer," he said, "then it's ready to launch."
From Your Site Articles
Related Articles Around the Web
It's one thing to say that a company shares abstract values like "openness" or "transparency," with the goal of fostering a safe environment that encourages creativity and collaboration. It's intuitive that people who feel confident in sharing their thoughts and ideas with one another will prove more adept at problem-solving and devising innovative plans and solutions. But creating this kind of workplace isn't as simple as tossing around buzzwords or sending out an email encouraging people to communicate more.
Many strategies can help leaders to foster greater workplace transparency and open communication, from having well-defined roles within the organizations to avoiding micromanaging, but one theme that comes up repeatedly when researching techniques and best practices is honesty. Clear, straight-forward communication goes a long way, but some founders have discovered that truly peeling back the curtain – and sharing with their employees not just their plans and goals but who they are as people – can potentially produce even more fruitful results.
Kevin Miller and Jonathan Zacharias, co-founders of the Los Angeles-based digital marketing agency GR0, opted to share an aspect of their personal lives with employees that many others in the business world might have been tempted to keep to themselves: their journey to sobriety.
"We decided to open up to our staff about our sobriety because we felt it had become a fundamental part of who we had become as people, not just business leaders," Miller explained. "We felt that if we could be vulnerable ourselves and explain our triumphs over a hardship in life, that it would make our employees feel comfortable coming to us in their time of need, if and when it arrives… It is a core foundation of our culture of openness, honesty, and being direct."
Miller and Zacharias did share some initial concerns about how much sharing was appropriate in a company-wide context, but ultimately felt like – with all the modern and progressive changes coming to workplaces – the net benefit to the staff outweighed any disadvantages.
The pair discovered that their fears had been unfounded, as their staff rallied around them following their decision.
"The staff was surprised at the level of vulnerability we showed but was extremely supportive and many people did reach out and continue to reach out to express their support," Miller said. "We even have some employees who are also sober from drugs and alcohol and we hope they get inspiration from us just as we get inspiration from them."
Over time, Miller and Zacharias' choice to bring employees into their personal lives has had residual benefits for the company and their office culture.
"The biggest benefit to having these discussions with our colleagues is that it opened the door for candid, honest and vulnerable conversations amongst employees and their managers," Miller explained. "The result is that we have a window into the personal lives of our employees that I feel most employers do not because we have made these discussions in the workplace safe, supported and welcomed. We have financial resources, tools and programs at our disposal that can aid employees in virtually anything they are going through on a personal or professional level. We take pride in doing this."
GR0 has also explored parallel policies beyond simply interpersonal sharing, as part of an overall effort to create a more positive and communicative environment. Miller highlighted the company's Diversity, Equity, and Inclusion (DEI) committee, for which employees can volunteer and raise their own ideas for increasing visibility at GR0, as well as their open and flexible Paid Time Off policy, encouraging employees to pursue self-care and maintain a sustainable work-life balance.
While every company and founder is different, and not every approach is going to be ideal or one-size-fits-all for every tech organization, the lessons learned by GR0 and its founders have wide-ranging applications. Thinking about ways to put staffers at ease, to make them feel accepted and listened to, even when they're going through personal upheavals or crises unrelated to work, not only benefits them as individuals, but fosters a more effective and even productive corporate culture.
From Your Site Articles
Related Articles Around the Web