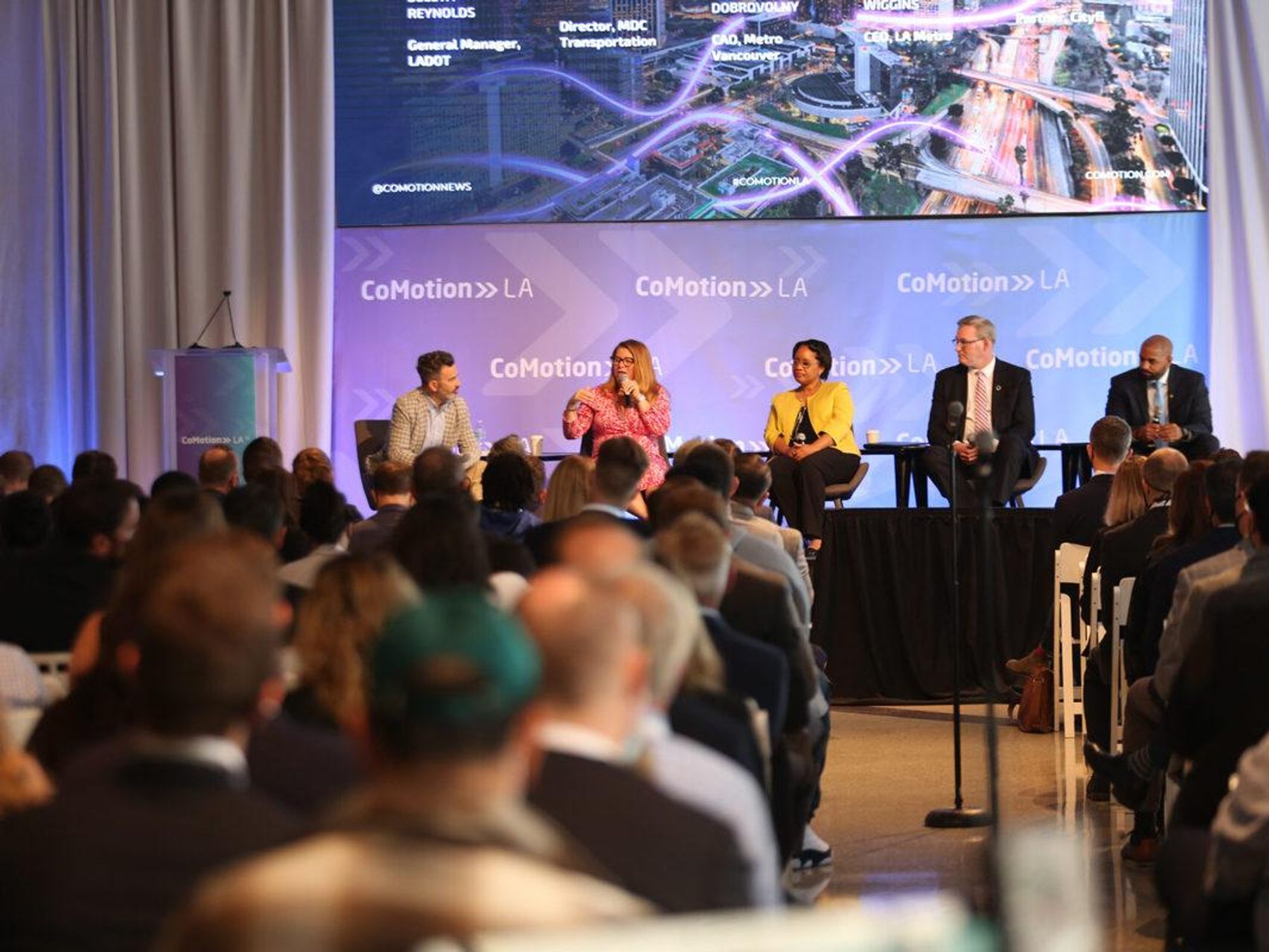 CoMotion LA '22: The Future of Transportation
Nov 11 2022
dot.LA is proud to announce our partnership with CoMotion for their 6th edition of CoMotion LA, one of the most important events on the future of transportation. CoMotion LA '22 will be held November 15-17 at the Japanese American National Museum for three days jam-packed with talks, pitches, demos and workshops.
---
The event welcomes speakers with pivotal roles in the transportation and mobility industry, from the L.A. Metro CEO Stephanie Wiggins to U.S. Department of Transportation Deputy Secretary Polly Trottenberg. Conversations around urban planning, zero-emission technologies and the future of transit systems will be held between key private and public stakeholders as we navigate the next phase of the mobility revolution.
As John Rossant, founder and CEO of CoMotion, puts it, "Our friends at dot.LA are right at the heart of one of the most dynamic venture and innovation ecosystems in the country, if not the world. And one of the big motors of innovation here is mobility. That makes CoMotion and dot.LA natural partners."
That's why the big theme of CoMotion LA '22 is "The Multimodal City: Here, There and Everywhere." The conference dives deep into how the different modes of mobility will fit together: public transportation, advanced air mobility, micromobility, shared mobility and active mobility. This year's program focuses on four central themes: "Reimagining Infrastructure," "Designing Seamless Journeys," "Connecting Communities" and "Powering Sustainable Mobility." The talks and workshops will explore the environmental and digital infrastructure of our existing urban landscapes as we integrate new technologies like electric scooters and autonomous vehicles. Featured speakers will introduce conversations around innovations in congestion control and payment systems with an eye towards the rise of mega events like the 2028 Los Angeles Olympics. All discussions around new transportation technologies and systems will also prioritize equitability in emerging clean tech markets.
CoMotion LA '22 is also excited to announce its 6th annual L.A. New Mobility Challenge – an annual global startup competition focused on innovative, zero-emission urban transportation solutions. The challenge will take place on Innovation Day, Nov 15, featuring 7 startups from all over the world taking the stage to present their ideas to a panel of judges from across the global tech ecosystem. The overall winner will be announced during the closing remarks on Nov 17. The winner of the challenge will receive a mobility innovation tour of London and the Midlands hosted by the U.K.'s Department for International Trade. The tour includes meetings with key partners, stakeholders, R&D centers and government officials to engage with the diverse U.K. mobility ecosystem. CoMotion will also provide the winner with a featured episode on the "Fast Forward" podcast presented by CoMotion, promotion on CoMotion networks and free tickets to CoMotion LA '23.
Public sector tickets are available for free, and all other interested attendees can use code DOTLA25OFF for 25% off their purchase using this link!