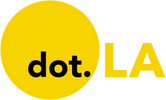 Get in the KNOW
on LA Startups & Tech
X

GR0 Presents: 7 Tips to Dominate SEO For Your Brand
Apr 15 2022
Google doesn't publicly reveal the "secret sauce" that powers their search algorithm, and the company makes tweaks and adjustments all the time to continually make results cleaner and more effective. But despite all of this mystery and complexity, it's still possible to improve your site's performance using a few relatively straight-forward steps.
---
According to Kevin Miller, the co-founder and CEO of the Los Angeles-based digital marketing agency GR0, having a major positive impact on these rankings can be as simple as setting up profiles on major social media sites and web directories. "Platforms like Glassdoor, BuiltIn and Clutch to name a few have incredibly strong domain rankings, allowing those profiles to rank highly on Google searches," Miller explained. "For most companies, if your profile is built out properly, it has a very strong chance of ranking on the first page of your brand name. This allows a brand to basically dominate Page 1 SERPs (Search Engine Results Pages) within a short span of time."
GR0 offers a bespoke B2B service with just one mission: to help brands rank #1 on Google. GR seeks to demystify the SEO process for their clients, allowing them to realize their full potential and deliver unmatched value to every customer. Now, in collaboration with dot.LA/the Founders guide, they are for the first time sharing its secret sauce: 7 tips to get your brand conquering SEO.
STEP 1: GETTING STARTED / BASIC TIPS
The first and most important step of all comes right at the top: making a list of the keywords and phrases, in addition to your brand name, that you most want to emphasize in Google results. Bear in mind that the most popular and commonly searched words and phrases are extremely competitive, so it's wise to choose some secondary or tertiary keywords as well. (Rather than trying to rank for the term "dentist," for example, try "West Philadelphia dentist" or "painless West Philadelphia dentist" or "painless low-cost West Philadelphia dentist.")
You're going to include these keywords in every item about your product or company or service that you post on other sites, so they should be relevant and natural for you to work into sentences.
STEP 2: GLASSDOOR
Glassdoor is a large and very well-established service allowing tech employees to rate and review their employers.
As with Comparably, there are a number of benefits to having an "Employer Profile" on Glassdoor. It's a way to take control of the conversation and showcase your company and brand in the most positive and effective way possible, giving potential hires a clearer idea of what it's like to work for you.
STEP 3: GOOGLE MY BUSINESS PAGE
"My Business" pages are a free tool from Google that helps companies manage their online presence. This is a particularly important tool for local businesses seeking to gain greater exposure in their immediate region or primary area of operation, because Google organizes search results based on your location while searching. This means a business with a clearly marked location will perform better in searches from people in that area.
Google uses the date from the My Business pages to power its "Knowledge Graph," an important component in how the algorithm structures and organizes information. As well, Google creates a Maps location for every My Business listing, so your company will now appear in Google Maps searches and searches within any third-party platform using the Google Maps API.
STEP 4: CRUNCHBASE
Crunchbase collects basic information about startups and industry trends, and contains profiles on individual companies. Because it's a long-standing and trusted resource that also allows business owners to customize and flesh out their profiles, it's also a powerful SEO tool.
When filling out your Crunchbase profile, specifics are always better than vague generalities or "marketing speak." As well, avoid using phrases like "my company" or "our company." Whenever you can, without sacrificing readability, throw your brand name in there.
Fill out the complete profile without missing any major steps. "Founding date" is a popular search among Crunchbase users, so make sure you have this filled in as well. Also, bear in mind that investors primarily use Crunchbase to investigate funding, so the more thorough you can be in those sections – including links to articles about your previous rounds, if available – the better. Also be sure to update your Crunchbase file when there's important news about your company.
STEP 5: BUILT-IN LA
This community for startups, tech companies, and their employees has a local element: in addition to Los Angeles, there are Built-In sites serving Austin, Boston, Chicago, Colorado, New York, San Francisco, Seattle, and more. The site is largely structured around employee satisfaction and recruitment, but it's also another quality link pointing back to your business, which increases your visibility among people scanning LA tech startups more generally.
STEP 6: COMPARABLY
Comparably is a community tool allowing staffers to review and discuss their employers safely and anonymously. For employers, in addition to the SEO benefits of setting up a Comparably profile, having a favorable Comparably page with fair and accurate employee reviews can be a great way to attract additional talent.
Because Comparably is established in its vertical, and features original editorial content that keeps the site active and relevant, their pages show up high on Google for dozens of search terms related to jobs and job seeking. This helps not only with recruitment but media visibility as well; these profiles are a great way to amplify public-facing employee perks and programs, such as diversity and inclusion efforts.
STEP 7: CLUTCH
Clutch.co is also built around ratings and reviews, but from a B2B perspective rather than employee and employer. The Clutch platform provides in-depth reviews of companies offering B2B services based on analytics and feedback from former clients, to see how businesses and their services compare within specific markets. These profiles have all the same benefits as the employee-facing services, but exclusively for businesses that want to catch the attention of other managers, founders, and startups in the B2B space.
STEP 8: SOCIAL MEDIA
While the previous steps were based around setting up one-time profiles, some of which require occasional updates, it's also important for your company to regularly post fresh content to major social media sites, including Twitter, LinkedIn, and Facebook.
Social media posts don't directly contribute to your SEO ranking, but links that are shared across these platforms increase your company's exposure, and can ultimately help improve your rankings in a number of ways. Studies have repeatedly found a correlation between social shares and SEO ranking for individual links.
It's a good practice to tweet at least once or twice every single day, and then post this same content to your company's LinkedIn and Facebook profiles.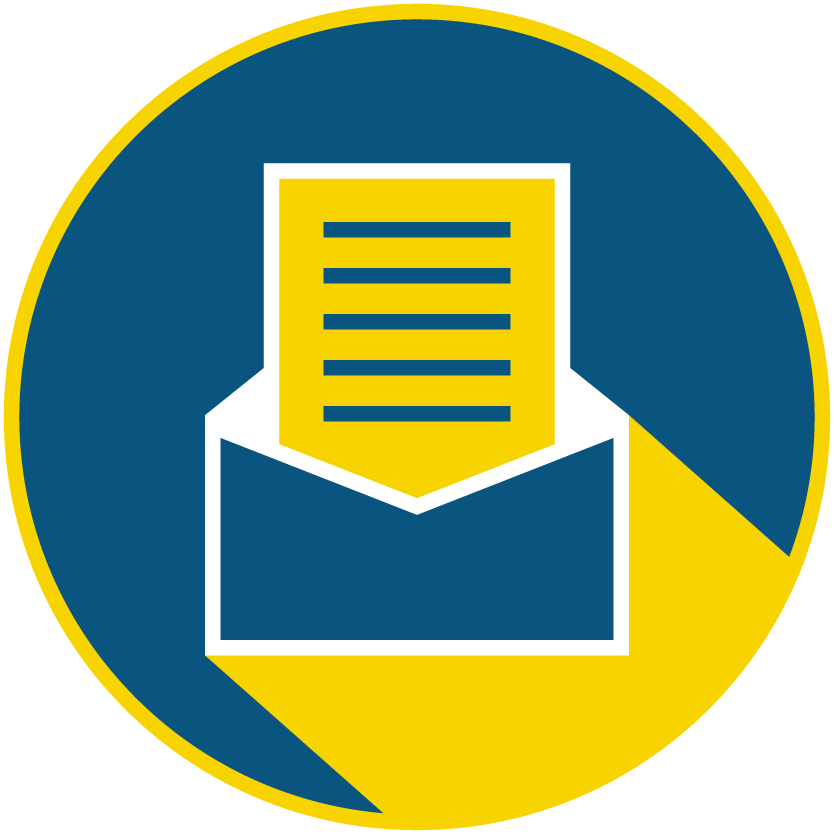 Subscribe to our newsletter to catch every headline.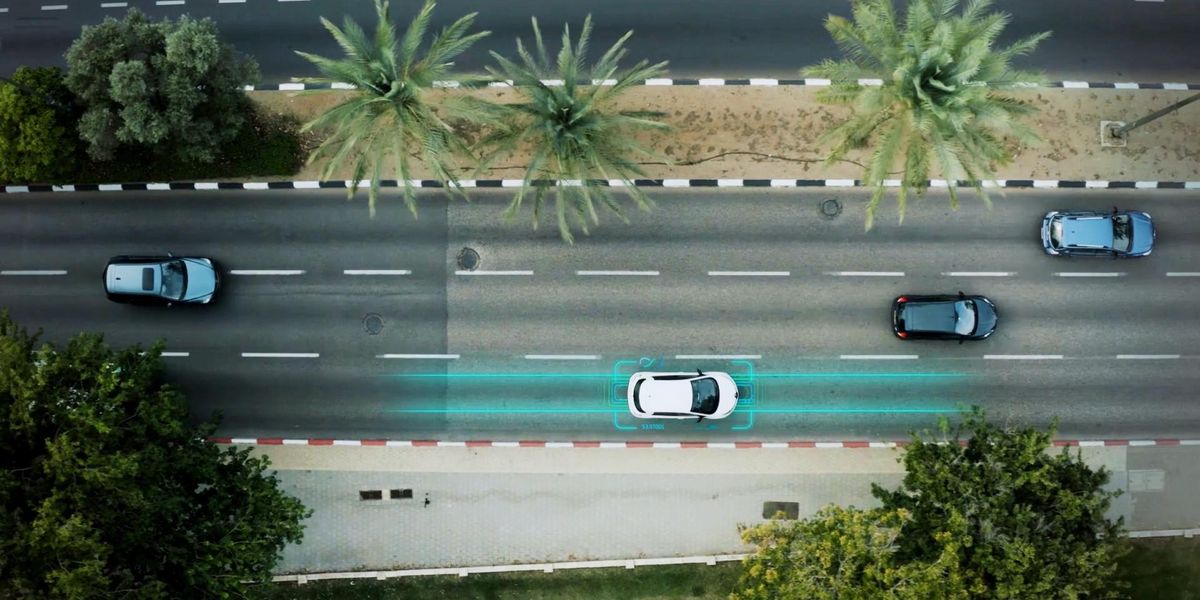 A new entrant in Los Angeles' crowded electric vehicle space wants to charge the EVs of tomorrow—without a plug.

Tel Aviv-based Electreon specializes in wireless induction charging, similar to the technology that allows you to charge your cell phone on a wireless mat or dock without plugging it in. By embedding a system of coiled wires into the pavement, Electreon plans to turn the road itself into a charging station for vehicles—one that can be used even while cars are moving.
Founded in 2013, the company has already proven its technology can work via pilot programs in Sweden, Germany and Italy—as well as its homeland of Israel, where it's a publicly traded company on the Tel Aviv Stock Exchange. But on Tuesday, Electreon announced a partnership with Michigan public authorities, as well as private stakeholders like Ford Motor Company, to install a one-mile-long stretch of electrified road in Detroit—the first time such a system would be used in public roads in the U.S. The system is expected to be operational by next year.
Electreon, which opened its U.S. headquarters in Los Angeles last month, is initially targeting fleet vehicles like taxis, buses and drayage trucks for its technology, but plans to eventually expand into the consumer EV market as well. Electric road systems would be especially attractive to fleet vehicles for a number of reasons, the most obvious being that they stop frequently. Time spent idling, especially in predictable locations, means it's easier to know where to install electrified roads and make them cost-effective.
Stefan Tongur, Electreon's L.A.-based vice president of business development, says the company's induction charging technology will probably charge slower than the traditional plug-in station model. But if the pavement under every bus station was electrified, he told dot.LA, a small amount of charge would be added to the vehicle at every stop—meaning the bus would need to take fewer, if any, breaks to recharge its battery.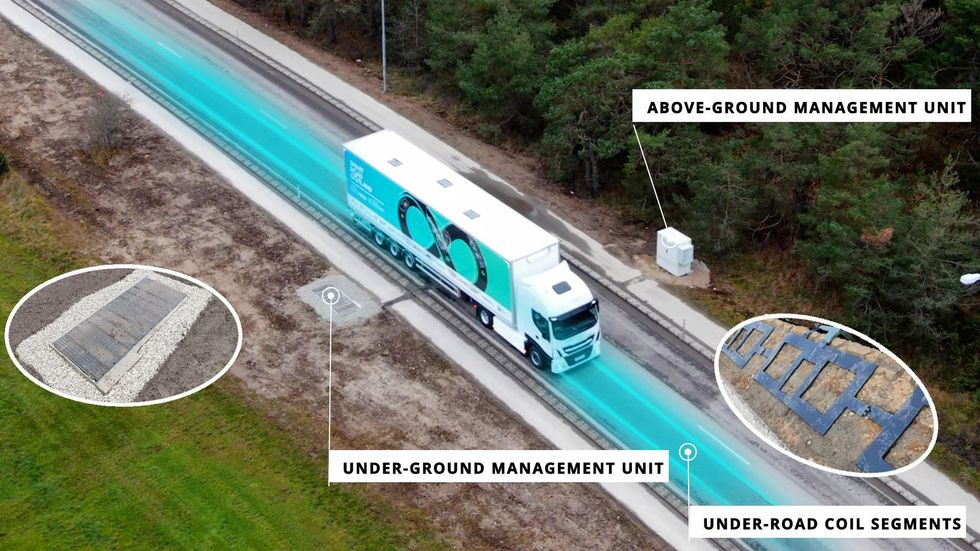 Image courtesy of Electreon
It's easy to imagine similar use cases at ports, rail yards or airport taxi lanes, all of which could spell significant savings for companies that lose time and money when their electric fleet vehicles are plugged in and recharging. Many of these areas also fall under the purview of the private sector, which would make uptake and implementation easier, according to Tongur. He said Electreon is already eyeing a move into such spaces.
Electreon aims to have its wireless charging technology installed on public roads around the U.S. within "a couple of years," Tongur added. While Detroit will host the pilot program, Los Angeles and New York will be the next targets.
"L.A. is obvious, right? It's the Mecca of EVs," he said. "You have air quality issues here; you have the port of L.A. and Long Beach; you have so much traffic. Moving to electrification is, I would say, a must."
The goal of installing wireless charging for moving vehicles is "very courageous," said Mehrdad Kazerani, a professor of electrical and computer engineering at the University of Waterloo in Ontario, Canada. Kazerani noted that researchers at the university had developed a similar concept for the sprawling Trans-Canada Highway. "Of course, we did not pursue this idea, but it seems Electreon has made good progress along this line," he said.
Kazerani added that wireless charging technology may also allow the EVs of the future to use considerably smaller batteries, which would make the cars lighter, more energy-efficient and less expensive. Smaller batteries would also mean less mining for battery materials and less waste when a battery reaches the end of its life.
"This is kind of an invitation to the U.S. market: to policymakers, state agencies, fleet owners and original equipment manufacturers," Tongur said. "This is an opportunity to do things together—join us on this path and journey."
Related Articles Around the Web
Fintech startup Superjoi, which lets fans fund creators' content projects, has raised $2.5 million in pre-seed funding.
Superjoi raised the funding from fintech-focused investors including Ascension Ventures, QED Investors, Systema VC, Tomahawk and Modern Venture Partners. The round also included participation from senior leadership at e-commerce platform Shopify, fintech firm Revolut and Los Angeles-based live-in accelerator Launch House.
Based in West Hollywood, Superjoi's platform allows creators to run Kickstarter-like campaigns to raise capital for projects, while giving fans the chance to suggest ideas for new content. Creators can also reward fans who chip in by giving them event tickets, merchandise or a personal video call. Later this year, Superjoi plans to help fans reap financial rewards, too—such as a share of advertising revenues generated from projects that they backed.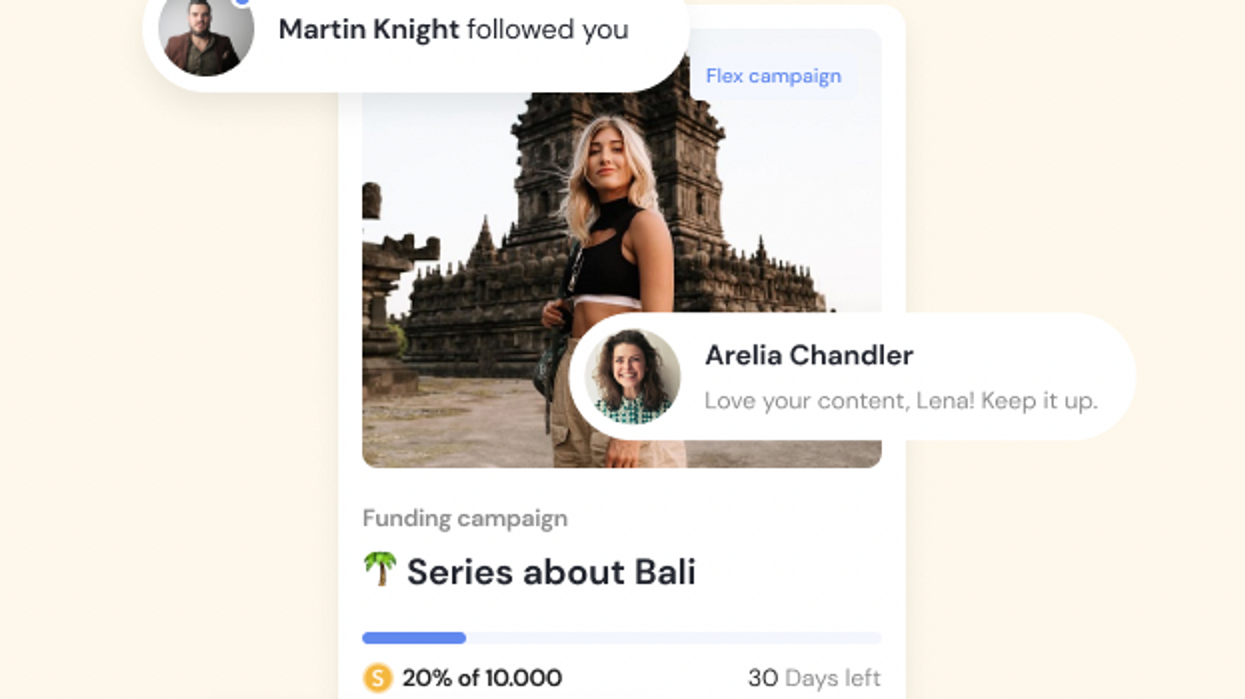 A screenshot from Superjoi's platform.
Major online platforms like Facebook and YouTube have increasingly monetized the relationship between creators and fans, targeting users with ads and sharing some of the revenues with creators. But Superjoi's founders contend that fans have been completely cut out of the equation despite driving creators' successes. In September, the startup began building a platform that would give fans a share of the financial upside, co-founder and CEO Chris Knight told dot.LA.
"Superjoi, as we position it, is liquidity with love," Knight said. "The reason why we call it that is, for somebody who's creative, there's no better funding source for their creativity than the people who love them—and that's their fans."
Knight learned a lot about what he calls "superfans" after helping to build Fantom, a fan-focused smartwatch launched with England's Manchester City Football Club. The Premier League team consults its fans on decisions relating to its stadium and sponsorships, he noted. "I see huge opportunities in the future for creators to actually have a deeper engagement with their audience and actually mobilize their audience to a new level," Knight said.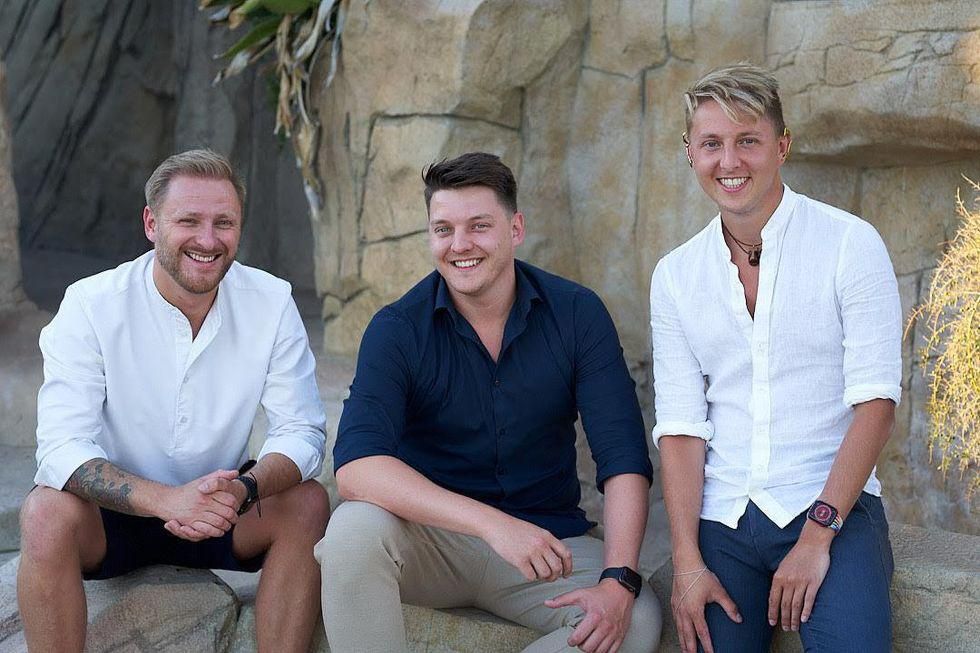 From left: Superjoi co-founders Chris Knight, Piotr Wolanski and Soren Creutzburg Courtesy of Superjoi
Fans will initially fund projects on Superjoi by buying "supercoins," an in-platform currency that is worth $1 each. While supercoins are not technically crypto tokens at this stage, the startup envisions letting fans invest in creators, earn a financial return and receive ownership in their content based on tokenization. Superjoi collects a 10% cut of a creator's fundraising goal.
The platform plans to launch in mid-May with about 25 U.S.-based creators with larger audiences, and will onboard more creators on a waitlisted basis, Knight said. A full public launch is expected later this summer.
Superjoi, which has 14 employees, plans to use the new funds on growing its team, acquiring creators and marketing the platform.
From Your Site Articles
Related Articles Around the Web