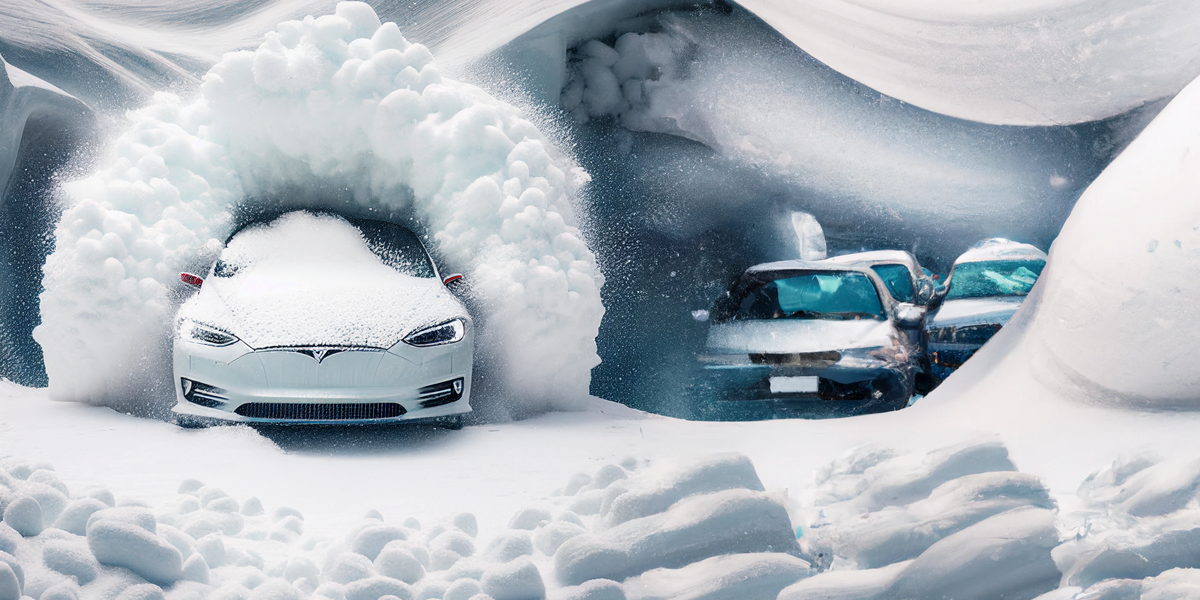 This is the web version of dot.LA's daily newsletter. Sign up to get the latest news on Southern California's tech, startup and venture capital scene.
Before the holiday break I wrote about how the Elon Musk Twitter fiasco seems to be negatively affecting Tesla sales. With Tesla's outsized influence and market share looming over America's nascent electric vehicle industry, the company's status appears to be creating ripple effects that are now being seen here in Southern California.
---
Yesterday, Business Insider reported that they'd received a leaked memo from Autonomy in which CEO Scott Painter warns that the company's financial situation is rapidly becoming desperate. Autonomy, which dot.LA has covered in the past, is an EV subscription service wherein users pay by the month to drive an electric vehicle. For a downpayment of $3,000 plus $450 per month (for the first 12 months) subscribers can get into a Tesla Model 3 today. After the first year, the monthly subscription price of the vehicle goes to $1,000 per month. Autonomy boasts that their plans are both cheaper and more flexible than traditional leases, which depending on the terms of your lease may be true.
Until Business Insider published the leaked memo, Autonomy appeared relatively healthy. In November, the company announced that it was expanding its partnership with Vinfast to the tune of 2,500 cars in a deal worth roughly $100 million. Two months prior to that, in August, Autonomy announced that it had purchased 23,000 electric vehicles from 17 different manufacturers. All of these vehicles were expected to start being delivered this year.
So what changed?
While Autonomy's financial situation is surely more complex than one single factor, it seems like Tesla's declining popularity and value are playing a role here. Despite all the orders on the books, the company's entire fleet was essentially nothing but Tesla Model 3s as of year's end.
And if you recall, concurrent with Musk's unraveling on Twitter, Tesla slashed prices on the Model 3 by $7,500 at the end of 2022. The surprising decision suggests that the EV giant may have an inventory issue due to flagging demand. That drop is likely a result of myriad factors: Musk's off-putting public persona, increased competition from other manufacturers entering EV space or the country's troubling economic prospectus. But the take home message for Autonomy is that the cars it's offering in its subscription are now worth $7,500 less than they were a month ago. Business Insider's reporting suggests that the price cut also "spooked" lenders.
Whether Autonomy can survive remains to be seen, but Painter's language in the leaked memo makes the company's future–at least in its current form—sound bleak. According to Business Insider's reporting, the company is in the process of raising emergency financing to stay operational, but in the leaked memo Painter acknowledges that there's the possibility that "all of these negotiations fail." Autonomy did not respond to requests for comment before press time. - David Shultz
In a metaphor for the current state of the crypto market--currently down more than 70% from peak value in the last year alone-- the electrical signage at Crypto.com Arena, originally scheduled to be completed by June 2020, is still missing.
What We're Reading...
- Salesforce is cutting back its staff by 10% after a turbulent period of executive turnover and slowdown in tech industry.
- Vimeo is going through another round of layoffs, reducing its headcount by 11% after a 6% cut back in July.
- An EU court fined Meta $400 million for using its Instagram and Facebook contracts to justify tracking users' web activity for personalized ads.
- -
How Are We Doing? We're working to make the newsletter more informative, with deeper analysis and more news about L.A.'s tech and startup scene. Let us know what you think in our survey, or email us!