'Top Priority' Disney Plus Adds 12 Million Subscribers As Parks Return to Profitability
Sam Blake
Sam primarily covers entertainment and media for dot.LA. Previously he was Marjorie Deane Fellow at The Economist, where he wrote for the business and finance sections of the print edition. He has also worked at the XPRIZE Foundation, U.S. Government Accountability Office, KCRW, and MLB Advanced Media (now Disney Streaming Services). He holds an MBA from UCLA Anderson, an MPP from UCLA Luskin and a BA in History from University of Michigan. Email him at samblake@dot.LA and find him on Twitter @hisamblake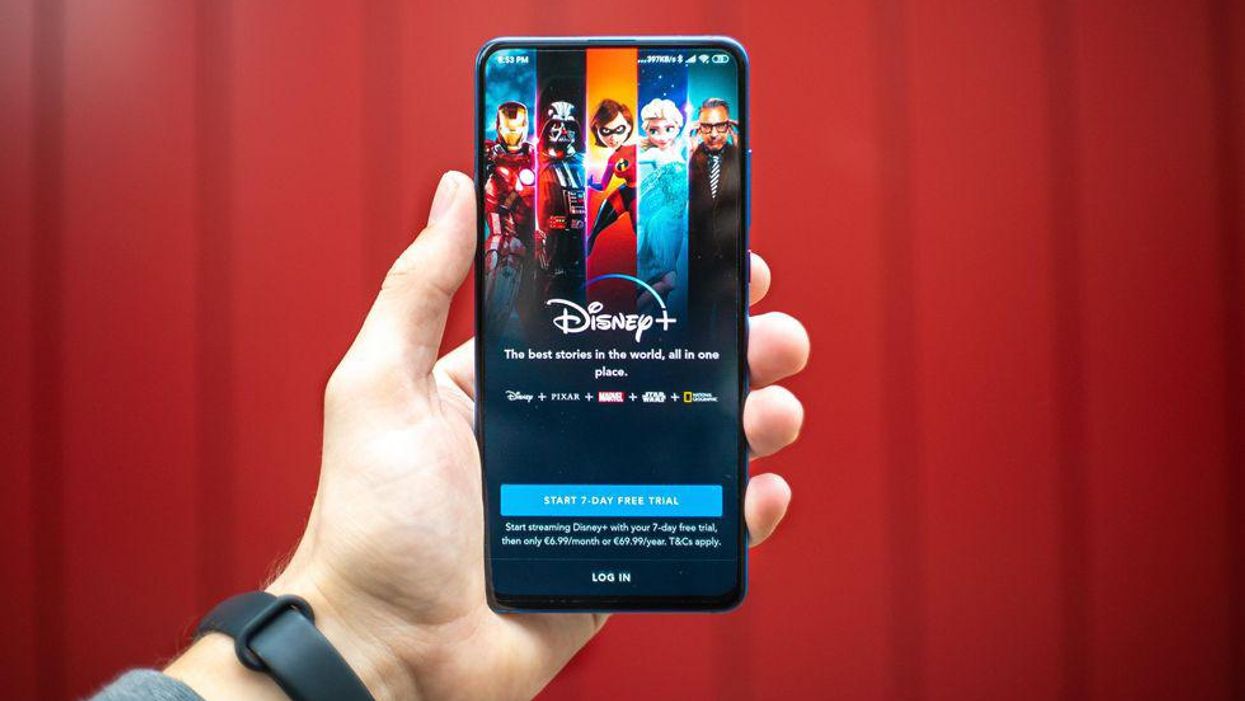 Photo by Mika Baumeister on Unsplash
Boosted by "Cruella," "Loki" and "Luca," Disney Plus added 12.4 million subscribers between April and June, bringing its total to 116 million. Disney beat Wall Street expectations for revenues and subscribers to its streaming star, and saw its theme parks return to profitability for the first time since the pandemic began, the company reported Thursday.
Disney stock shot up more than 5% in after-hours trading.
---
The theme parks, traditionally Disney's cash cow, were brutalized by the pandemic to the tune of $1.6 billion in lost income over the previous nine months, the company said. But in the quarter ending July 3, that business line saw a profit of $356 million, a big swing from its $1.8 billion loss in the same period last year.
But chief executive officer Bob Chapek is all in on streaming, reiterating that Disney Plus is his company's "top priority." Disney turned over $17 billion in total revenue, of which about 25% came from its streaming entities, which also include Hulu and ESPN Plus.
People across the entertainment industry are watching closely to see how Disney handles its increasingly heated battle over the theatrical-release window and whether it can deftly handle relationships with Hollywood talent. The company is facing a lawsuit from Scarlett Johansson, who claims Disney breached her contract by debuting "Black Widow" on Disney Plus the same day as in theaters.
Chapek doubled down on Disney's stance of taking release strategies film by film.
He confirmed that Marvel's "Shang-Chi" will go ahead with an exclusive release in theaters in September, yet not without a hint of regret.
"When we planned 'Shang-Chi,' that title was planned on being in a much more healthy theatrical environment and at this point, unfortunately, due to distribution agreements we have and just the practicalities of last-minute changes, it wouldn't be possible" to change it, he said.
Instead, Chapek said the company is viewing the film's 45-day exclusive window as "another data point" to inform Disney's future decisions.
The company did not comment directly on the performance of "Black Widow," which debuted after the quarter's end. Chapek did, however, echo Disney's prior dismissal of Johansson's argument.
"Since COVID has begun, we've entered into hundreds of talent arrangements and by and large they've gone very, very smoothly," he said.
Disney remains well behind Netflix in terms of subscribers, but the company thinks it has plenty of room for continued growth. Following launches this quarter in Thailand and Malaysia, it plans to expand its footprint in Japan, South Korea and Hong Kong later this year.
About 40% of Disney Plus subscribers come from its international Disney Plus Hotstar package, which charges varying rates by geographic markets. Disney Plus costs about $8 per month in the U.S., but worldwide the average monthly revenue per user is just over $4 – a figure that declined almost 10% on the quarter.
Disney also announced a "Disney Plus Day" on November 12, the two-year anniversary of the service's launch. Chapek described it as an effort to boost subscribers, in conjunction with strategic releases of new content, including a Thanksgiving Day debut of a six-part series about The Beatles directed by Peter Jackson.
Buried in the earnings report was a $217 million writedown of DraftKings. Disney acquired about 6% of the sports betting website when it bought 21st Century Fox in 2015. Sports are emerging as an increasingly important battlefront in the streaming wars, and some investors have been calling for Disney to make its ESPN brand more of a focal point in its streaming efforts.
Sam Blake
Sam primarily covers entertainment and media for dot.LA. Previously he was Marjorie Deane Fellow at The Economist, where he wrote for the business and finance sections of the print edition. He has also worked at the XPRIZE Foundation, U.S. Government Accountability Office, KCRW, and MLB Advanced Media (now Disney Streaming Services). He holds an MBA from UCLA Anderson, an MPP from UCLA Luskin and a BA in History from University of Michigan. Email him at samblake@dot.LA and find him on Twitter @hisamblake
https://twitter.com/hisamblake
samblake@dot.la