Augmented Reality
The latest news about augmented reality and AR startups in Southern California from dot.LA
Taking their lead from social media entrepreneurs who are creating content from mansions, a new breed of startup incubators and collectives are cropping up across Los Angeles. Their programs were built largely by young entrepreneurs trying to bridge the creator and startup worlds, speak to a generation that has grown up alongside social media.
Some are inspired by other co-living incubators or from founders who wanted to capture the creative energy those houses spawned.
In the Hollywood Hills, a collective started by two twenty-seven year-old entrepreneurs is helping seed-stage companies land funds and build up their products. Across town, a roving launch house focuses on building biotech entrepreneurs. Another is trying to foster breakthrough products in augmented reality.
Here's a run down of some of the most promising co-living concepts, along with their founders and the projects they're incubating.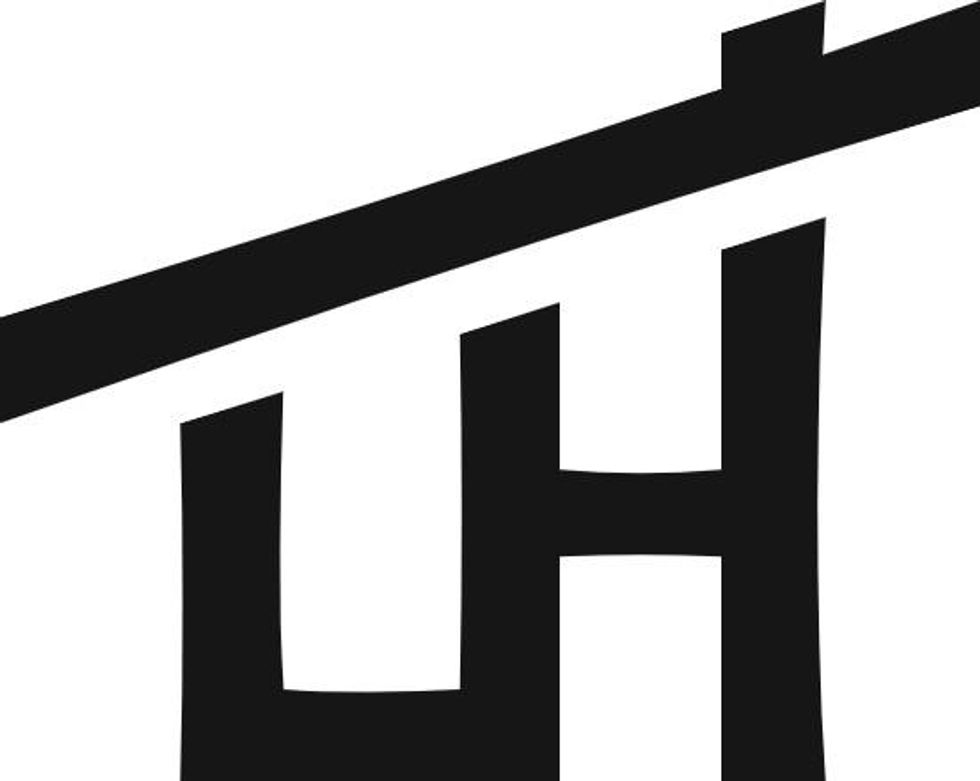 Launch House formed last year after one of its founders tweeted about an experimental gathering of entrepreneurs in Tulum, Mexico. Located in a sprawling Beverly Hills mansion, the hub puts a heavy emphasis on social media and influencer-driven business ideas and runs monthly cohorts of about 20 founders each, connecting them with creators to build up their social media game. Potential participants must apply and then pay an annual membership fee, which includes the four-week live-in residency program and access and introduction to investors and advisors. Participants have to be 18 years of age or older.
"Many creators want access to startup investing opportunities but either don't have a way into top deals, or get pitched so often they can't easily decipher what's a good investment," said co-founder Brett Goldstein, "On the reverse side of things, many founders see collaborating with creators as a great way to reach new target audiences because distribution is a hugely scarce resource."
Several Launch House residents have gone on to raise successful rounds from staid investors including Sequoia and Y Combinator, though a Business Insider report about a COVID outbreak after a recent party raised questions about the culture at the home.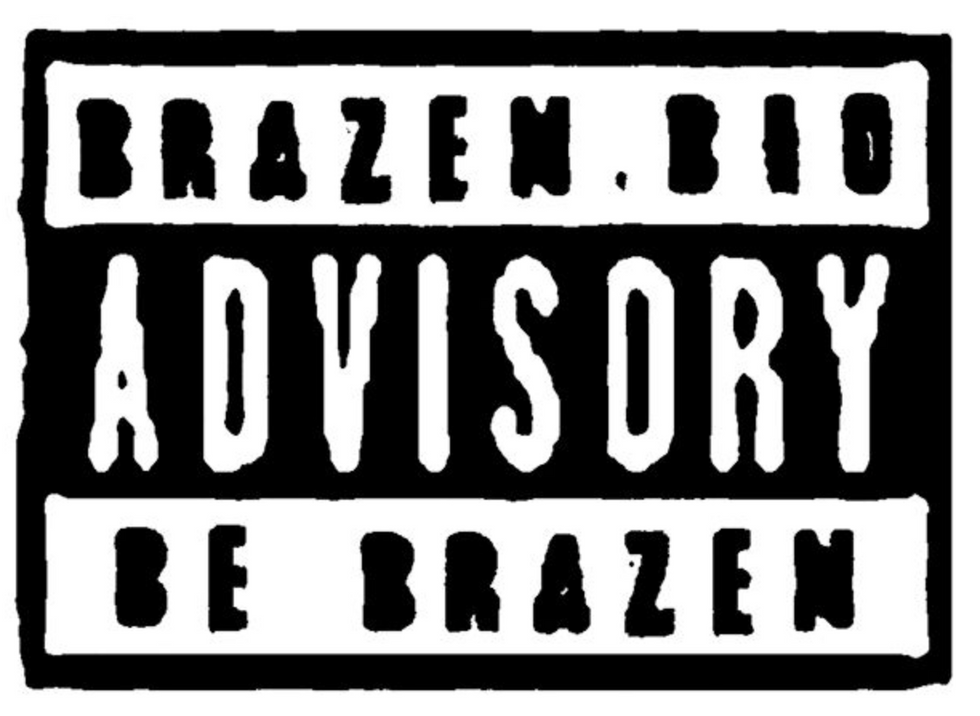 Started by longtime friends Shawn Carbonell and Brent Witgen, Brazen Bio is a biotech incubator house based in Redondo Beach which also provides members with lab access to Bio Labs in Torrance.
Inspired by other launch houses, the two PhDs wanted to create the first biotech hub in Los Angeles that combines the region's creator economy with its budding scientists and entrepreneurs.
"Part of our goal is to make it one of the top biotech hubs through us being here. As BioscienceLA Chief Executive Officer Dave Whelan would say, 'we're long L.A.'," said Carbonell, "Most companies need to also become media companies to stay relevant, and where better than Los Angeles for that?"
Four startups were accepted in the first round of what Brazen Bio is calling its 'BRZN1 cohort. The program started last month and runs through December. It's replete with a full line up of founder dinners and mixers, access to Bio Labs' equipment and weekly office hours. The founders aren't yet making seed investments but will be establishing a fund for 2022.
Carbonell said they are trying to find ways to promote Brazen through Discord and social media to Gen-Z entrepreneurs and encourage a new generation to enter the STEM field.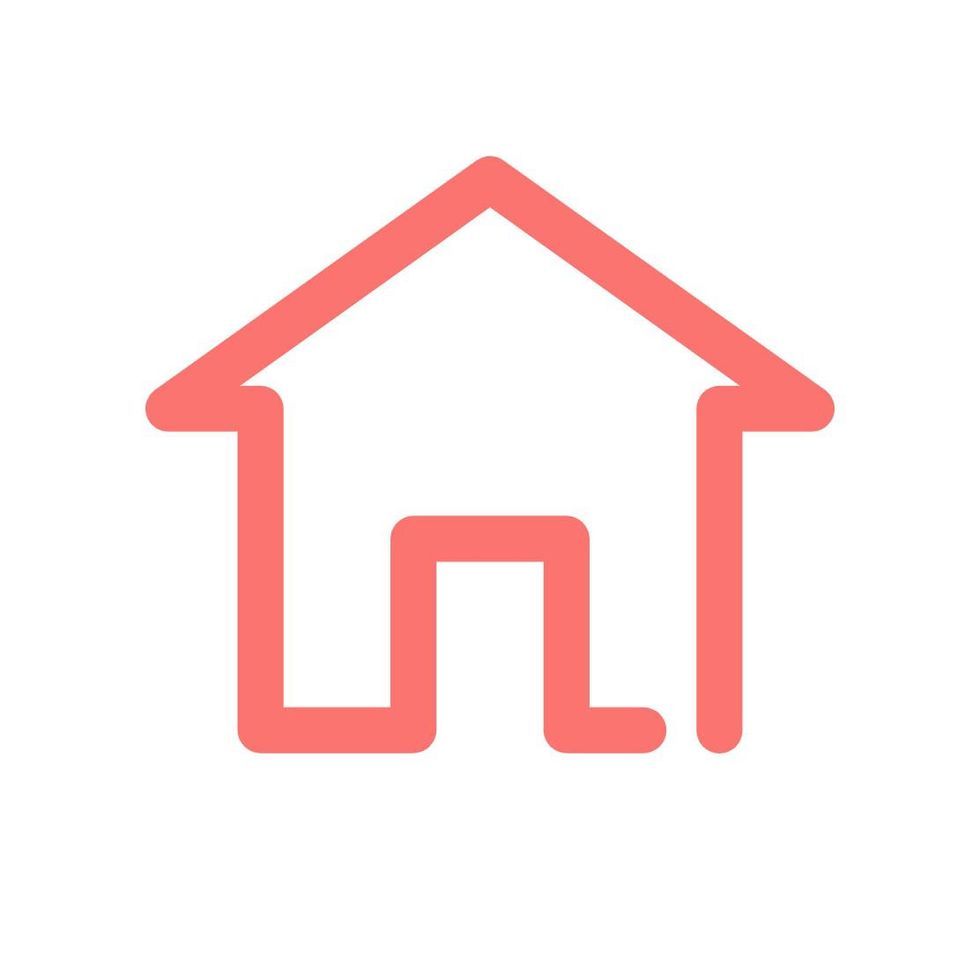 The 27-year-old co-founders Robbie Figueroa and Luciano Arango moved from the Bay Area to Los Angeles, where they saw a maturing tech scene they thought could be a good place to build startups. The two convinced their tech friends to make the trip down to the Hollywood Hills, where they created a collective and early-stage fund called House.ai.
House.ai doesn't offer a full-time residency like Launch House. Instead, it sees itself as a place where founders can gather to co-work. Figueroa, a general manager for DoorDash in Puerto Rico, and Arango, a co-founder of San Francisco-based ScopeAI, both live in the house. There's no formal application for House.ai — instead, Arango and Figuero select premiere founders and operators to join them.
In the past year, House.ai has provided co-working space for 37 founders. The program connects them with early-stage venture capital and helps them recruit talent and connect to engineers. Figuero and Arango have so far invested in six of the companies — including cannabis wholesaler Nabis, a Y-Combinator-backed company.
Figuero considers House.Ai an industry-agnostic incubator, though its startups tend to gravitate towards fintech, fulfillment and delivery services, along with some consumer and business-to-business companies.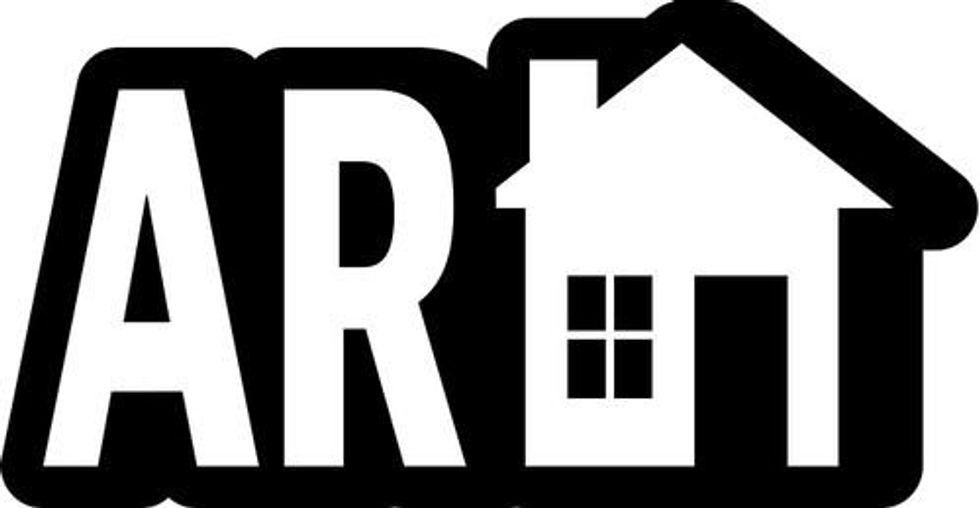 The AR House was born out of a tweet from augmented reality developer Aidan Wolf: "anyone organizing a house for snapchat lens creators? Would love to do something like that here in LA."
The response was overwhelming. Among those who reached out was AR creator Lucas Rizzotto.
The team quickly coalesced around the idea of a house dedicated specifically to AR creators and developers. L.A., home to AR juggernaut Snapchat, had more than enough talent. Within a week, the two had met their funding goal, much of it coming from the AR community.
Creators must be 18 years old or older to apply. AR House's founders don't take equity in the companies they help launch, but they do help provide participants with AR hardware to support their projects.

The cohorts will have access to a four-week session complete with dinners for founders, meet-and-greets with investors and other programming. The house doubles as an exhibition space for augmented reality projects, too. AR's first cohort started on October 5 and they signed a six-month lease to their Hollywood Hills house.
Bay Area native and consumer tech founder Katia Ameri and YouTuber Elijah Daniel bootstrapped Rocketship House in November 2020. The house, based in the Hollywood Hills, boasts a stunning view of Los Angeles and an acre-long vineyard where participants are encouraged to collaboratively contribute to projects focused on the creator economy.
Ameri brings a hard-tech background. She raised $2.2 million for her telehealth platform, Mirra, an at-home allergy diagnosis service, before the pandemic started. Daniel brings social media savvy and a knack for making viral videos. The two say they are focused on projects that help creators develop content distribution and revenue streams.

Rocketship's residents have included musician Trevi Moran, musical artist and YouTuber Sam F and nicotine company Lucy co-founder Samy Hamdouche, whose startup is backed by Y-Combinator.
Daniel and Ameri aren't interested in taking equity. Instead, the pair said the want to focus on building a community of creators and tech entrepreneurs. There's no formal application, though interested founders and creators can reach out to Ameri via Twitter to join. The two say they are flexible about how long creators or founders can stay in the house. After experimenting with co-living, Rocketship House's founders said they're pivoting toward a model that will instead seek to foster a digital community and provide a physical workspace.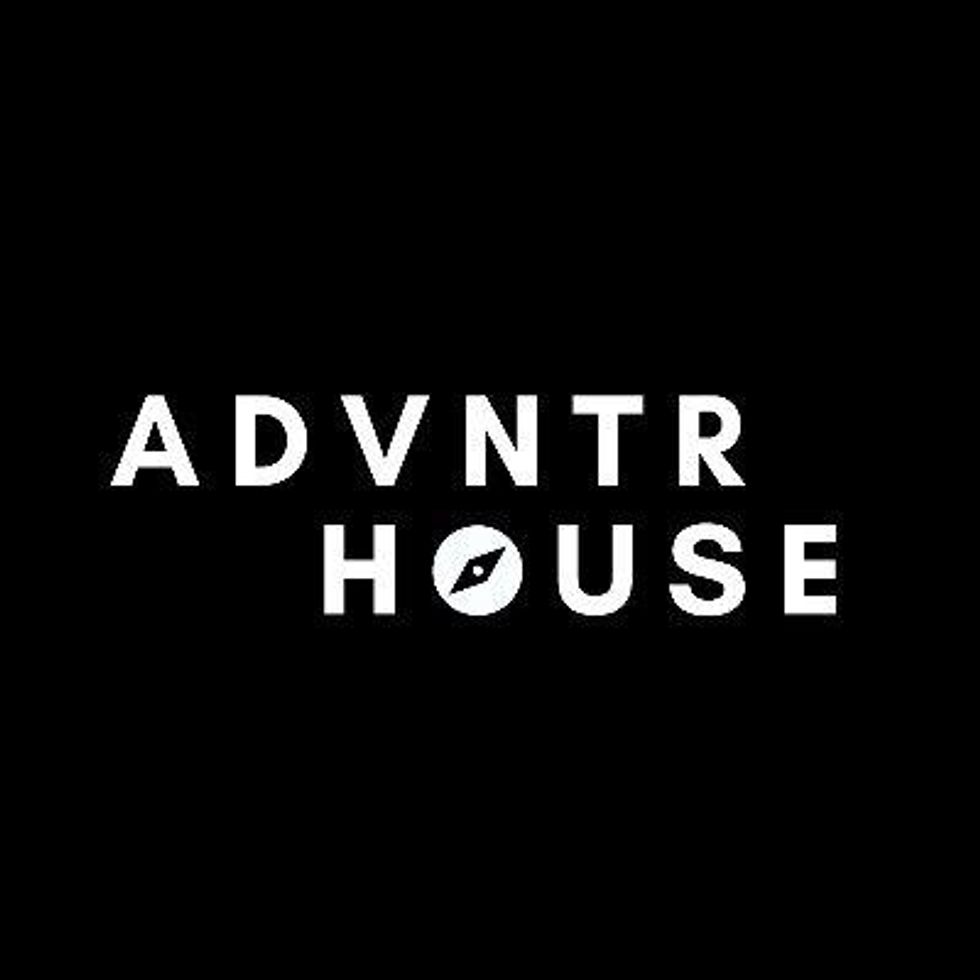 Advntr House was created by the co-founders of a college party app Dive.Chat, Michelle Fang and Kyle Brastrom. Its Gen-Z cohorts have served as founders of a wide variety of consumer, healthcare, fintech and media startups.
"A majority of the people that have entered ADVNTR House have either quit their full-time job, ended a relationship of over a year or dropped out of college," Brastrom said, "People kind of come into the house and then realize 'wow, there's so much opportunity out there'."
Participants live in ADVNTR's Melrose home, but the group also travels to destinations like Big Bear, California and Arizona. Every cohort shares the expenses and collectively develops the group's activities. There's a formal application and interview process to join ADVNTR. The cohort program lasts about eight weeks.
Fang and Brastrom organized L.A. Tech Week, a collaboration with other tech houses including House.ai, Launch House and Together Casa, a real estate startup organizes co-living houses for tech entrepreneurs, creators and other interest-focused communities.
Know of other startup houses around Southern California? Let us know!
There aren't many venture capitalists that can say they have spent time talking leadership with a U.S. president, but Kelly Perdew can.
Perdew — who runs seed-stage firm Moonshots Capital with partner and fellow military veteran Craig Cummings — won the second season of "The Apprentice" in 2005 and went on to work with Donald Trump, who wrote the foreword to his book on leadership principles, "Take Command."
Perdew doesn't discuss much about his days with Trump, though the principles that he espoused then still guide his investments today.
"We really focus on finding extraordinary leaders," Perdew said.
Moonshots just closed its second fund; totaling at $36 million, it's aimed at early-stage tech companies and cutting larger checks. Investments average from $1.5 million to $2 million, 50% larger than Fund I.
Often, the two West Point graduates look for founding teams with military veterans or founders that have been through "the ringer." Those without perseverance and passion need not apply.
"It's so critical that this isn't an intellectual exercise for an MBA graduate that said 'oh, I looked at the marketplace and this looks like a great opportunity'," he quipped. "It has to be driven on something that's an internal drive that you're passionate about."
It turns out that it's often "nontraditional founders" that fit that mold. Perdew pointed out that 36% of the companies in his last fund were led by a Black or LatinX founder, 21% by a woman founder, and 36% by a military veteran founder.
And, he said, of the 14 companies in the first fund launched in 2017, all but one are still around. The firm has even notched an exit when ReliaQuest acquired Threatcare — run by Navy veteran Marcus Carey — for an undisclosed amount in 2019.
While the two don't focus on a singular sectors, the firm tends to invest in fintech, consumer internet, artificial intelligence and augmented reality.
Nearly half of all its investments are in California, with about a third in Southern California. That's where Perdew has been writing checks for nearly two decades — first as an angel investor, then as a leader of syndicates or pools of angel investors, who put money in Slack and Robinhood, among other companies. He was an early-stage angel investor in LinkedIn and Pandora.
Perdew said it's no coincidence that many of the startups the firm now invests in are near Marina Del Rey — where he operates — or close to Austin, Texas, where his partner does. He calls it the "gravitational force."
"We joke a little bit that you know, you're actually marrying founders, when you put money into them in the early stages because it takes, you know, 10-plus years to get to what is typically an exit," he said.
Already the company has invested in ID.me and Pacaso, co-founded by dot.LA co-founder Spencer Rascoff along with emerging growth companies Cart.com, NXCR and Transmute.
Editor's note: dot.LA co-founder Spencer Rascoff is also a limited partner in Moonshots Capital.
Santa Monica-based Red 6 pitches its technology as the new way to train military pilots through augmented reality.
"Real pilots in real airplanes can go up in the sky and look through the helmet visor system we've created," said founder and CEO Daniel Robinson. "They look out of their cockpit and see virtual airplanes they can train and interact with. We've ushered in an era of synthetic training."
On Monday, the startup that was founded by an ex-Royal Air Force Tornado pilot closed a $30 million Series A round valuing it at $130 million, according to the company.
The fundraising was led by Snowpoint Ventures, a fund whose goal is to "close the national security gaps through investments and operational expertise," Snowpoint co-founder Dough Philioppne said in a statement.
Robinson, who founded the company in 2018, has built the hardware and software product — dubbed Airborne Tactical Augmented Reality System — through a partnership with the U.S. Air Force.
It uses both AR and artificial intelligence to train pilots and ground operators by placing them in the middle of what the company calls "synthetic threats." And the CEO said the U.S. Army and U.S. Navy — both "struggling with training" — could be his next partners.
Pilots with the U.S. Air Force should begin training with the technology soon, according to spokesperson Christina Babbitt.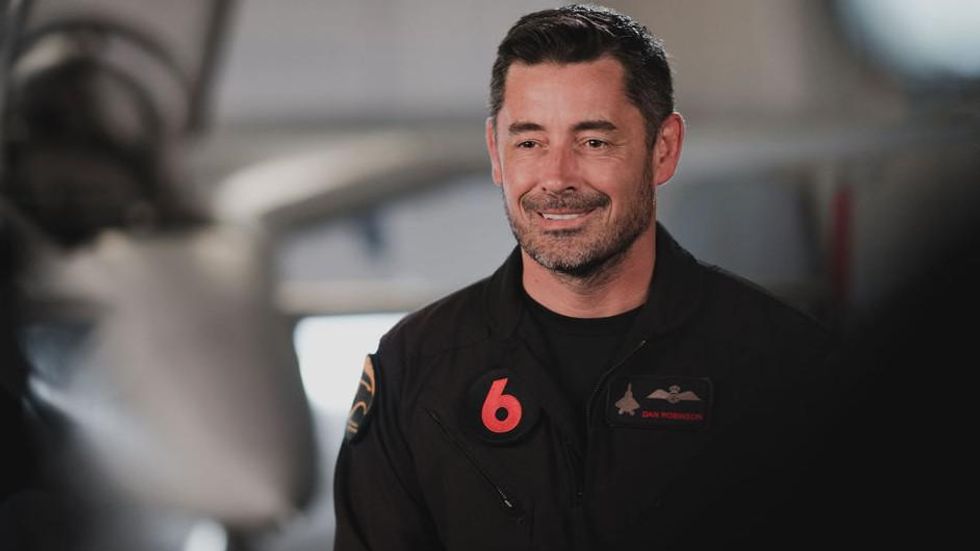 Red 6 founder and CEO Daniel Robinson
The company has raised about $43 million to date. The latest boost comes three months after it raised a $7 million funding round in the form of a simple agreement for future equity, which gives investors a right to equity in the company.

The company plans to use this round's raise to nearly double its size, Robinson said.