CrimeDoor True Crime App Releases AR Experience of Notorious BIG, Tupac Murder Scenes
Sam Blake
Sam primarily covers entertainment and media for dot.LA. Previously he was Marjorie Deane Fellow at The Economist, where he wrote for the business and finance sections of the print edition. He has also worked at the XPRIZE Foundation, U.S. Government Accountability Office, KCRW, and MLB Advanced Media (now Disney Streaming Services). He holds an MBA from UCLA Anderson, an MPP from UCLA Luskin and a BA in History from University of Michigan. Email him at samblake@dot.LA and find him on Twitter @hisamblake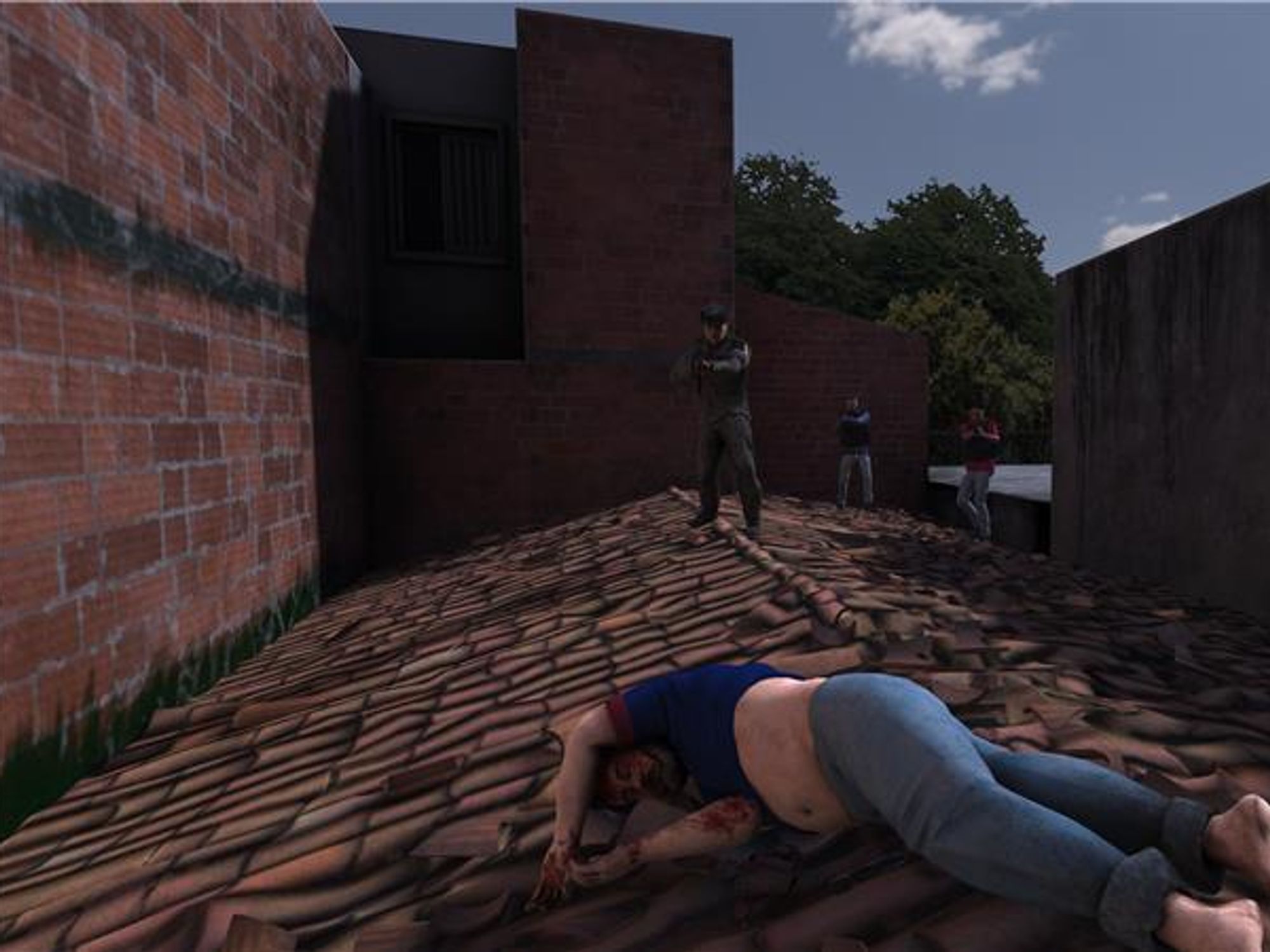 Anyone wishing to relive the drive-by shooting of Notorious B.I.G., aka Christopher Wallace, can do so later this month through the true crime augmented reality app, CrimeDoor.
The upcoming release will coincide with the 24th anniversary of the Brooklyn native's murder outside the Peterson Automotive Museum, where he was attending a Vibe Awards after-party. CrimeDoor will also be releasing a door into the murder scene of rapper Tupac Shakur, Notorious B.I.G.'s West Coast rival.
---
The app has a number of new additions slated and has seen users surge since it paid $1,000 to Olivia Snake, a true crime TikToker with 1.1 million followers, to promote it in mid-January, founder Neil Mandt said. Before that point, about 11,000 people had downloaded CrimeDoor since its October launch; in the subsequent 72 hours, 60,000 more piled in.
Over the last six weeks, Mandt said CrimeDoor has been downloaded 220,000 times. Even as it faces criticism from victims' rights advocates, it climbed as high as number four among news apps on the iOS App Store, which uses an algorithm to rank apps based on factors including downloads and user engagement.

Those data were confirmed by third-party analytics firms Apptopia and Sensor Tower.
"We hit the market [with the TikTok influencer], we got a lot of publicity, we saw immediate growth," said Mandt.
CrimeDoor allows users to explore unsolved crime scenes recreated with augmented reality (AR). The app opens onto a map that shows users nearby historic crime scenes. Each crime comes with a case file that includes a list of articles, documents, photos, audio clips and videos curated by crime journalists and researchers. For an additional fee, users can explore select crime scenes via AR environments the company creates with Unity, a gaming engine.
Mandt, a Hollywood veteran and true crime enthusiast, said CrimeDoor now has around 700 case files, comprising about 60,000 total hours worth of content, and that at least three new cases appear on the app every day. There are currently 20 "doors" — augmented reality portals through which users can enter various crime scenes — which will increase by about one per month, Mandt said.
CrimeDoor Pushback
A local NBC station in Arizona ran a segment in December highlighting concerns that the app exploits victims. Mandt responded that they are only sharing facts, and not glorifying violence.
The company maintains it can actually help victims' family members who want to bring new light to the unsolved crimes that stole their loved ones.
But not everyone may want that. Ferroll Robin, executive director of L.A.-based Loved Ones Victims Services, lost her brother to homicide.
"This is a very sensitive issue," she said. "[CrimeDoor] could trigger all kinds of emotions that families and loved ones have kind of moved past, so this could actually re-victimize them in a sense." Some families might see CrimeDoor as helpful, she said, "because they want their crime solved so bad." On the other hand, Robin reiterated, "I've had clients say 'I don't even want them found at this point,' because they've already dealt with it and moved on with their life."

Mandt pointed to families of two unsolved murder victims who have helped build out their respective crime door scenes on the app.
Kelsi German, sister of Libby German, one of two victims slain in Delphi, Indiana, in 2017, has given CrimeDoor details on what her 15-year-old sister looked like at the time of her murder, and the murder scene itself, Mandt said. Family members of Rebecca Zahau, murdered in Coronado, California in 2011, have also helped build out an AR re-creation.

"The awareness on those cases has significantly jumped, as a result of our efforts," Mandt said.
As CrimeDoor continues to release new material, Mandt and company partner Paul Holes, a former crime investigator, think the app can help crowdsource valuable information for cracking unsolved cases. Holes formerly worked on the Golden State Killer case, which was ultimately solved after decades of empty leads thanks in part to true crime enthusiasts who conducted their own investigations.
Mandt said he is expecting soon to partner with media companies interested in giving viewers an opportunity to dig deeper into crimes they feature on their programs, pointing to a hypothetical example of Dateline NBC. He previously told dot.LA that such an arrangement would involve a revenue share; he did not cite specific partners but noted that announcements should be forthcoming.
CrimeDoor is free to use, but accessing a door costs $1.99. Users can also purchase unlimited door access for $4.99 per month. Mandt would not say how much money the company has earned but noted that 7% of users make a purchase, suggesting about 15,400 of the 220,000 downloads over the past six weeks brought in some cash.
Influencer marketing has been key to the app's rise, Mandt said, noting that the $5,000 or so the company has spent on that channel represents the vast majority of its advertising expenses.
After Snake shared the hype clip on her TikTok, other influencers chimed in, for free. A YouTuber who goes by cjades, with 287,000 subscribers, narrated a side-by-side walkthrough of a crime door, saying, "I thought this was absolutely insane and I thought I have to make a video about this." That video, Mandt said, captured about 40,000 views over the next several days.
Sam Blake
Sam primarily covers entertainment and media for dot.LA. Previously he was Marjorie Deane Fellow at The Economist, where he wrote for the business and finance sections of the print edition. He has also worked at the XPRIZE Foundation, U.S. Government Accountability Office, KCRW, and MLB Advanced Media (now Disney Streaming Services). He holds an MBA from UCLA Anderson, an MPP from UCLA Luskin and a BA in History from University of Michigan. Email him at samblake@dot.LA and find him on Twitter @hisamblake
https://twitter.com/hisamblake
samblake@dot.la