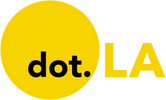 Get in the KNOW  
  on LA Startups & Tech  
X
Image by Candice Navi
Here Are LA's Top VCs, According to Their Peers
Ben Bergman
Ben Bergman is the newsroom's senior finance reporter. Previously he was a senior business reporter and host at KPCC, a senior producer at Gimlet Media, a producer at NPR's Morning Edition, and produced two investigative documentaries for KCET. He has been a frequent on-air contributor to business coverage on NPR and Marketplace and has written for The New York Times and Columbia Journalism Review. Ben was a 2017-2018 Knight-Bagehot Fellow in Economic and Business Journalism at Columbia Business School. In his free time, he enjoys skiing, playing poker, and cheering on The Seattle Seahawks.
08:00 AM | January 11, 2021
Though Silicon Valley is still very much the capital of venture capital, Los Angeles is home to plenty of VCs who have made their mark – investing in successful startups early and reaping colossal returns for their limited partners.
Who stands out? We thought there may be no better judge than their peers, so we asked 28 of L.A.'s top VCs who impresses them the most.
---
The list includes many familiar names. Dana Settle, founding partner of Greycroft, and Mark Mullen, founding partner of Bonfire Ventures, garnered the most votes.
Settle manages West Coast operations for Greycroft, a New York firm with $1.8 billion in assets under management. She is one of only nine of the top 100 VCs nationally who are women, according to CB Insights.
Mullen is a founding partner of Bonfire Ventures, which closed a $100 million second fund in September to continue funding seed stage business-to-business (B2B) software startups. Mullen has also been an angel investor and is an LP in other funds focusing on other sectors, including MaC VC and BAM Ventures.
Below is the list of the top ranked investors by how many votes each received from their peers. When there was a tie, they appear in alphabetical order according to their last name: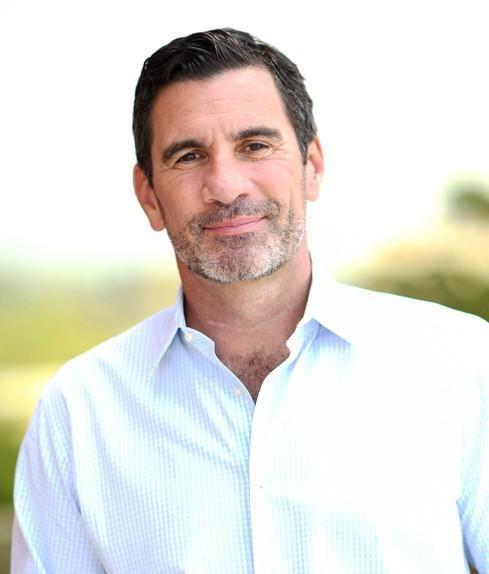 Mark Mullen, Bonfire Ventures
Mark Mullen is a founding partner of Bonfire Ventures. He is also founder and the largest investor in Mull Capital and Double M Partners, LP I and II. A common theme in these funds is a focus on business-to-business media and communications infrastructures.
In the past, Mullen has served as the chief operating officer at the city of Los Angeles' Economic Office and a senior advisor to former Mayor Villaraigosa, overseeing several of the city's assets including Los Angeles International Airport and the Los Angeles Convention Center. Prior to that, he was a partner at Daniels & Associates, a senior banker when the firm sold to RBC Capital Markets in 2007.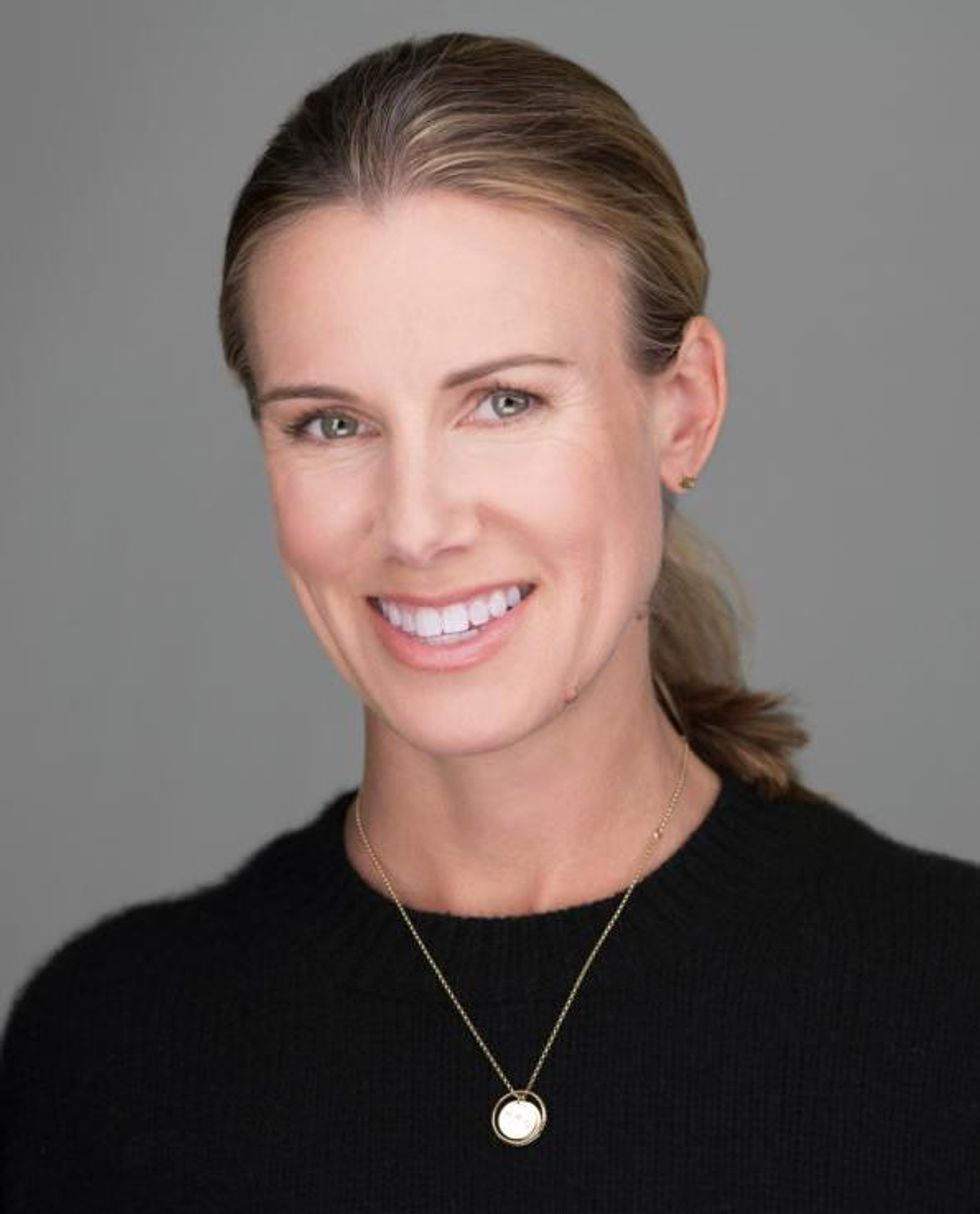 Dana Settle, Greycroft
Dana Settle is a founding partner of Greycroft, heading the West Coast office in Los Angeles. She currently manages the firm's stakes in Anine Bing, AppAnnie, Bird, Clique, Comparably, Goop, Happiest Baby, Seed, Thrive Market, Versed and WideOrbit, and is known for backing female-founded companies.
"The real change takes place when female founders build bigger, independent companies, like Stitchfix, TheRealReal," she said this time last year in an interview with Business Insider. "They're creating more wealth across their cap tables and the cap tables tend to be more diverse, so that gives more people opportunity to become an angel investor." Prior to founding Greycroft, she was a venture capitalist and startup advisor in the Bay Area.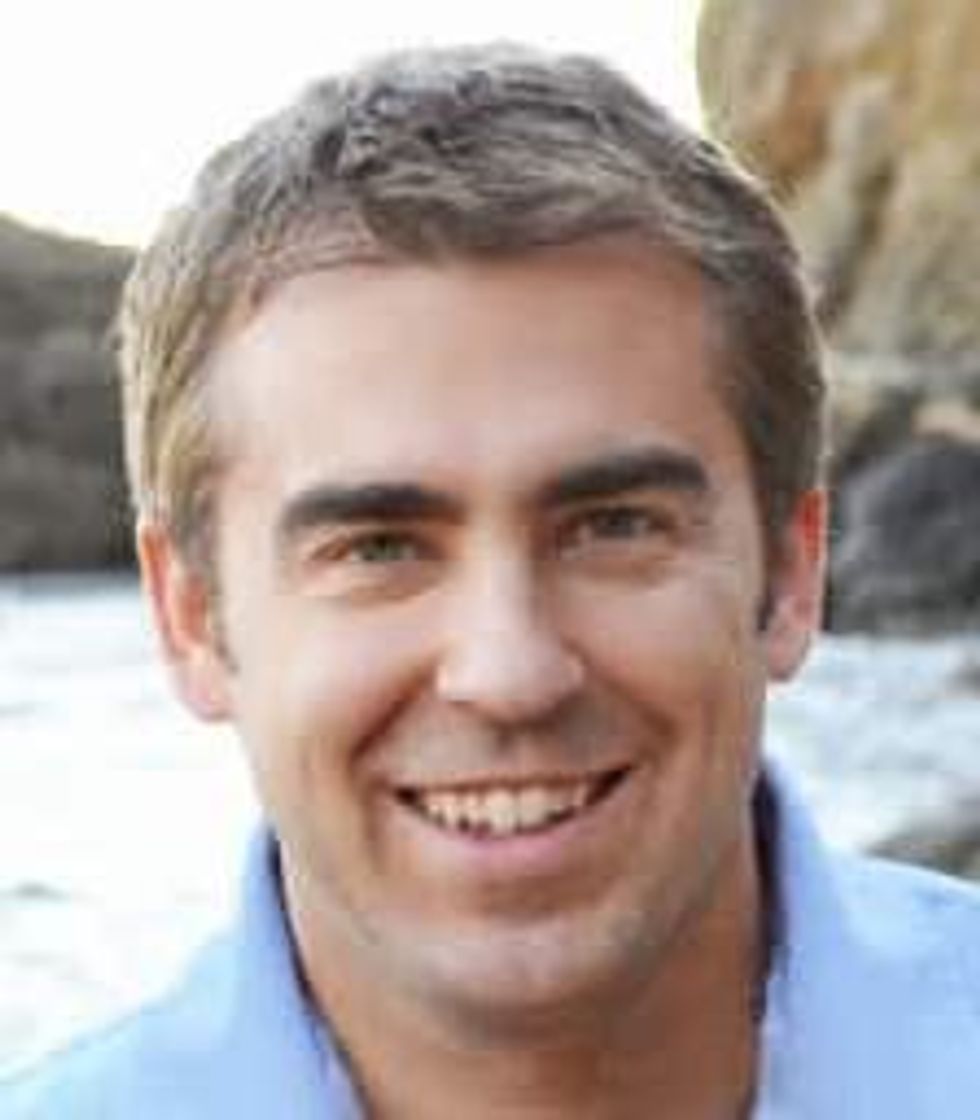 Erik Rannala, Mucker Capital
Erik Rannala is a founding partner at Mucker Capital, which he created with William Hsu in 2011. Before founding Mucker, Rannala was vice president of global product strategy and development at TripAdvisor and a group manager at eBay, overseeing its premium features business.
"As an investor, I root for startups. It pains me to see great teams and ideas collapse under the pressure that sometimes follows fundraising. If you've raised money and you're not sure what comes next, that's fine – I don't always know either," Rannala wrote in a blog post for Mucker.
Mucker has a portfolio of 61 companies, including Los Angeles-based Honey and Santa Monica-based HMBradley.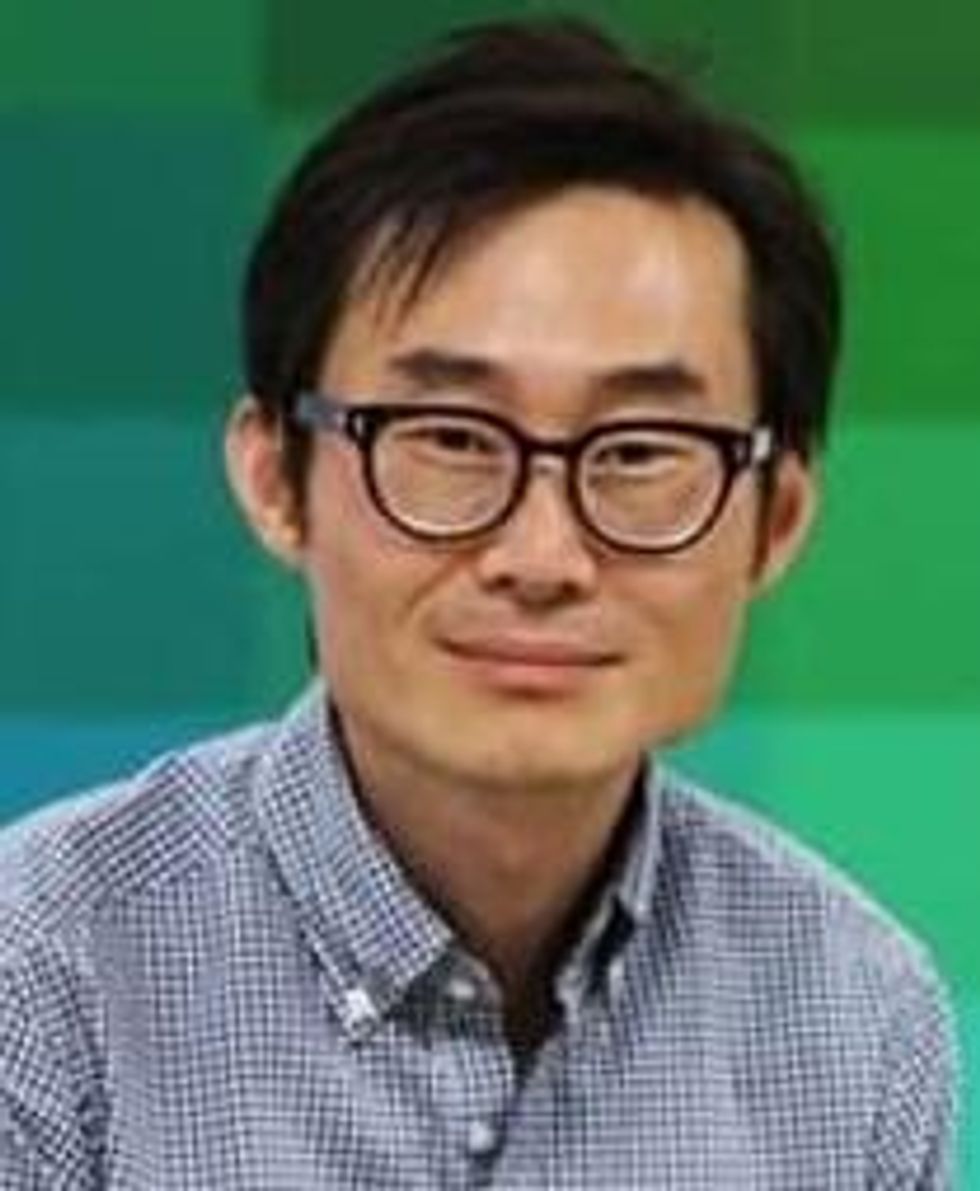 William Hsu, Mucker Capital
William Hsu is a founding partner at the Santa Monica-based fund Mucker Capital. He started his career as a founder, creating BuildPoint, a provider of workflow management solutions for the commercial construction industry not long after graduating from Stanford.
In an interview with Fast Company, he shared what he learned in the years following, as he led product teams at eBay, Green Dot and Spot Runner, eventually becoming the SVP and Chief Product Officer of At&T Interactive: "Building a company is about hiring correctly, adhering to a timeline, and rigorously valuing opportunity. It's turning something from inspiration and creative movement into process and rigor."
These are the values he looks for in founders in addition to creativity. "I like to see the possibility of each and every idea, and being imaginative makes me a passionate investor."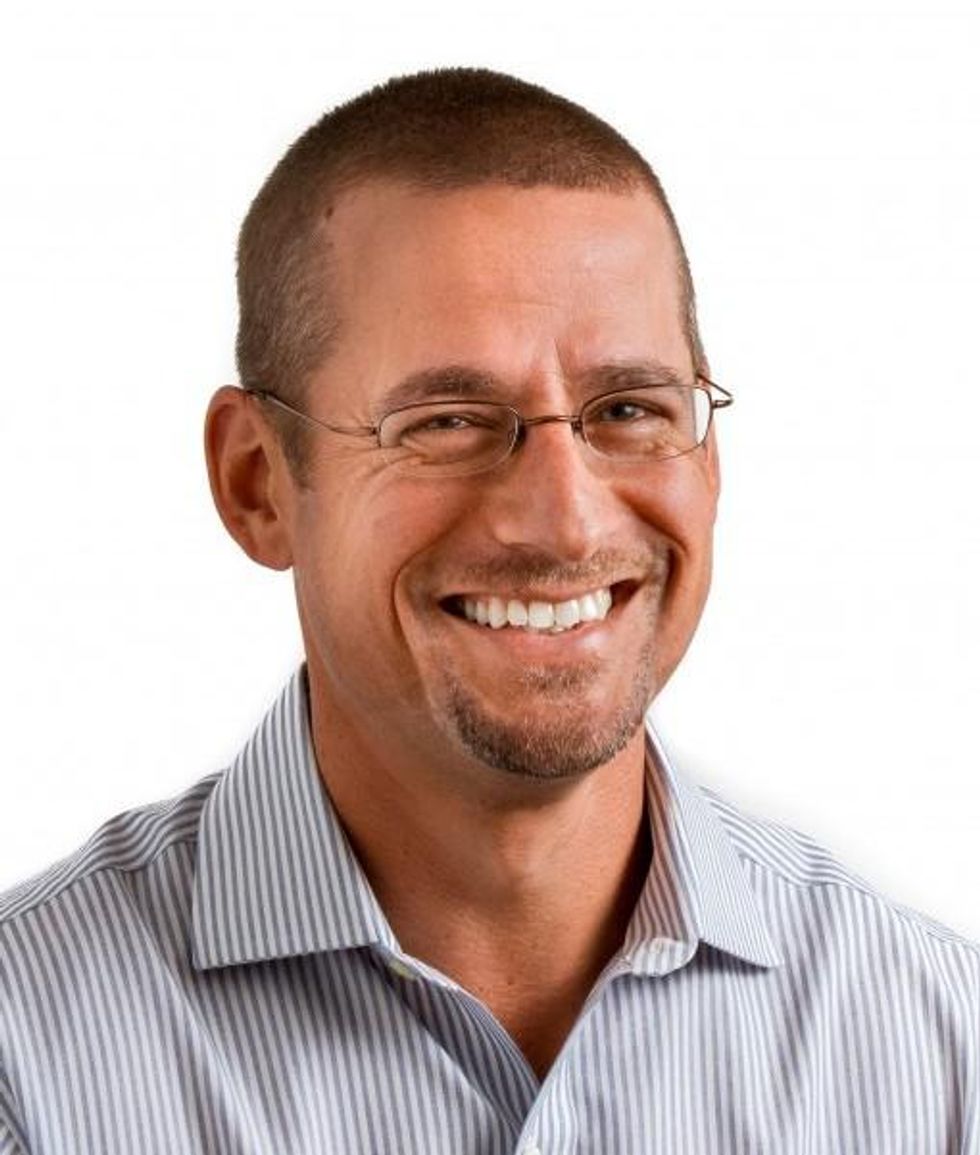 Jim Andelman, Bonfire Ventures
Jim Andelman is a founding partner of Bonfire Ventures, a fund that focuses on seed rounds for business software founders. Andelman has been in venture capital for 20 years, previously founding Rincon Venture Partners and leading software investing at Broadview Capital Partners.

He's no stranger to enterprise software — he also was a member of the Technology Investment Banking Group at Alex. Brown & Sons and worked at Symmetrix, a consulting firm focusing on technology application for businesses.
In a podcast with LA Venture's Minnie Ingersoll earlier this year, he spoke on the hesitations people have about choosing to start a company.
"It's two very different things: Should I coach someone to be a VC or should I coach someone to enter the startup ecosystem? On the latter question, my answer is 'hell yeah!'"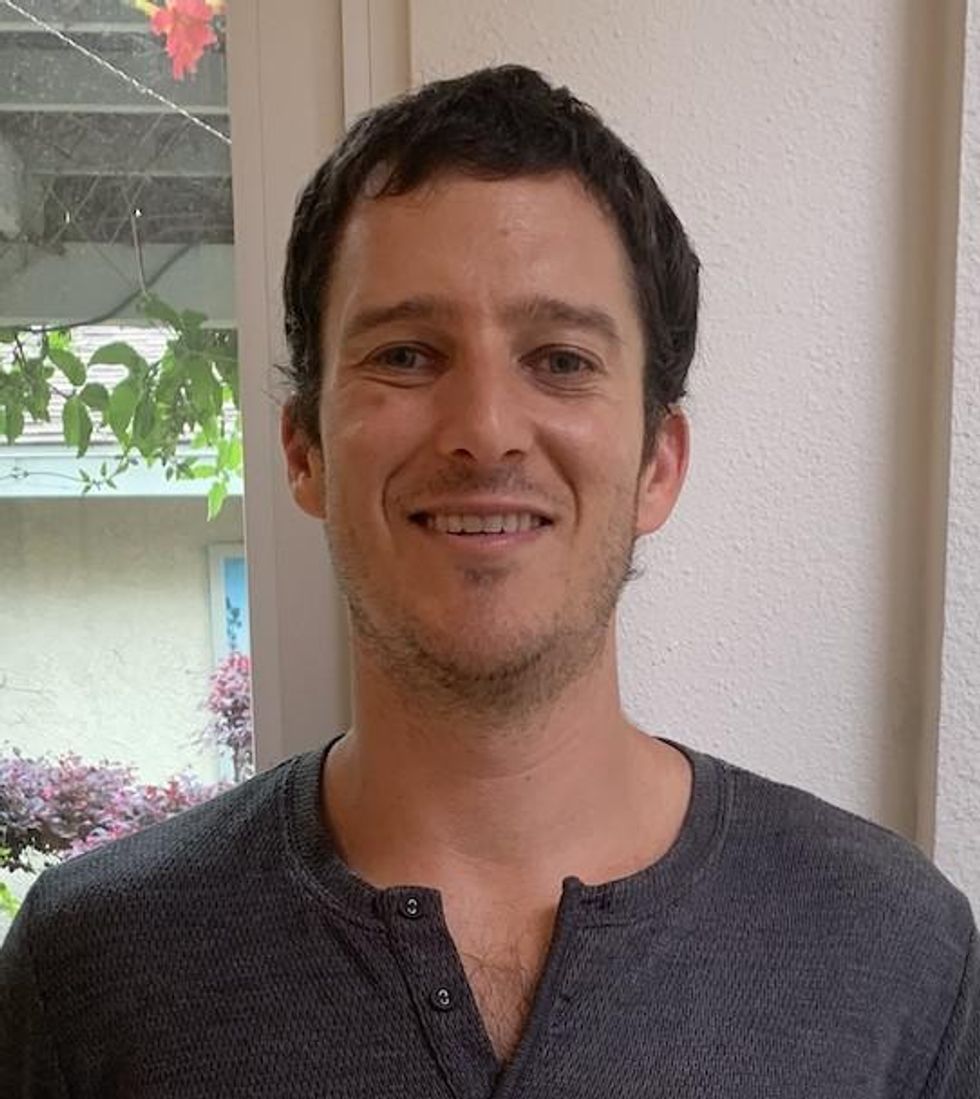 Josh Diamond, Walkabout Ventures
Josh Diamond founded Walkabout Ventures, a seed fund that primarily focuses on financial service startups. The firm raised a $10 million fund in 2019 and is preparing for its second fund. Among its 19 portfolio companies is HMBradley, which Diamond helped seed and recently raised $18 in a Series A round.
"The whole reason I started this is that I saw there was a gap in the funding for early stage, financial service startups," he said. As consumers demand more digital access and transparency, he said the market for financial services is transforming — and Los Angeles is quickly becoming a hub for fintech companies. Before founding Walkabout, he was a principal for Clocktower Technology Ventures, another Los Angeles-based fund with a similar focus.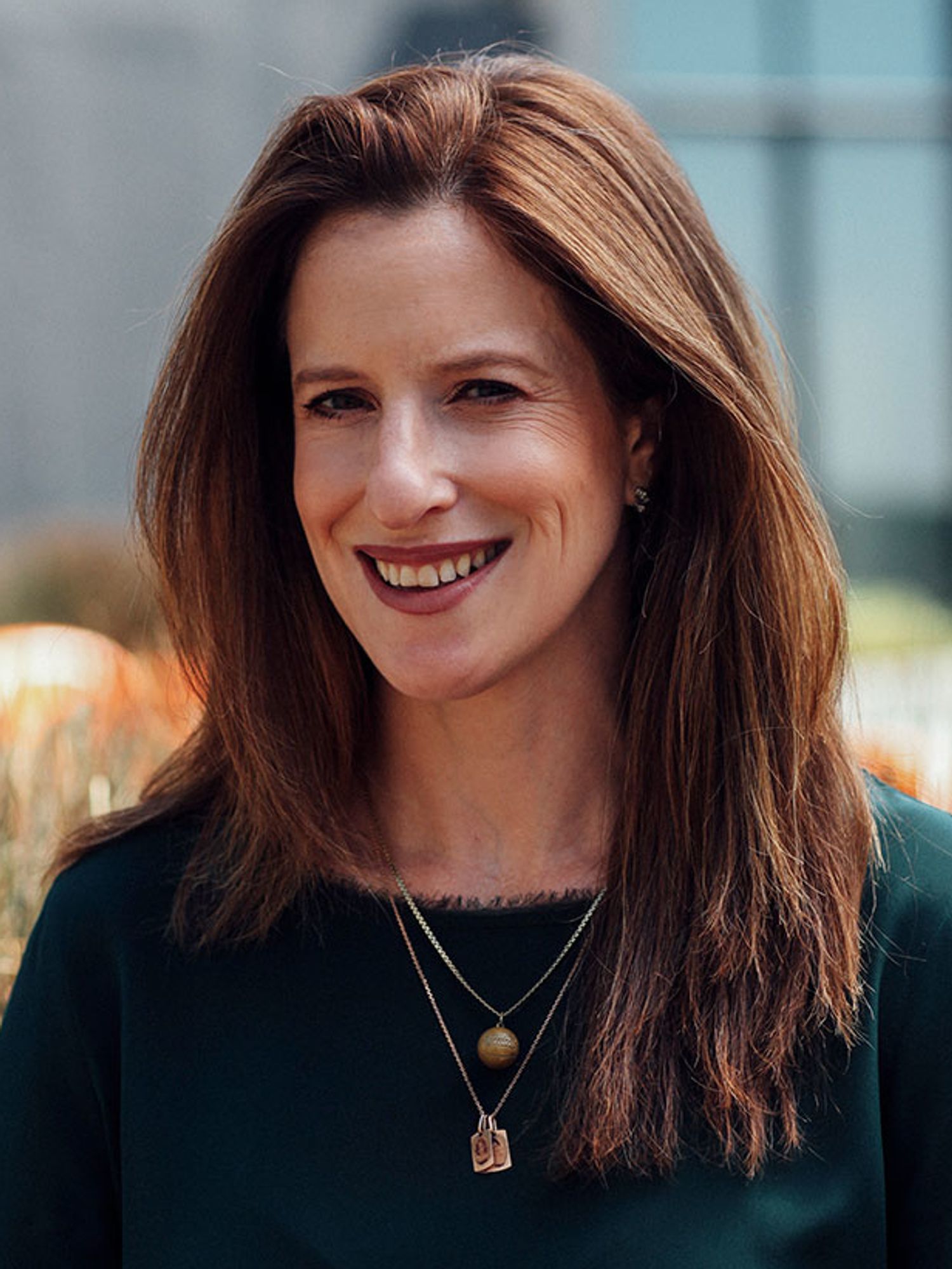 Kara Nortman, Upfront Ventures
Kara Nortman was recently promoted to managing partner at Upfront Ventures, making her one of the few women – along with Settle – to ascend to the highest ranks of a major VC firm.
Though Upfront had attempted to recruit her before she joined in 2014, she had declined in order to start her own company, Moonfrye, a children's ecommerce company that rebranded to P.S. XO and merged with Seedling. Upfront invested in the combination, and shortly after, Nortman joined the Upfront team.
Before founding Moonfrye, she was the SVP and General Manager of Urbanspoon and Citysearch at IAC after co-heading IAC's M&A group.
In an interview with dot.LA earlier this year, she spoke on how a focus for her as a VC is to continue to open doors for founders and funders of diverse backgrounds.

"Once you're a woman or a person of color in a VC firm, it is making sure other talented people like you get hired, but also hiring people who are not totally like you. You have to make room for different kinds of people. And how do you empower those people?"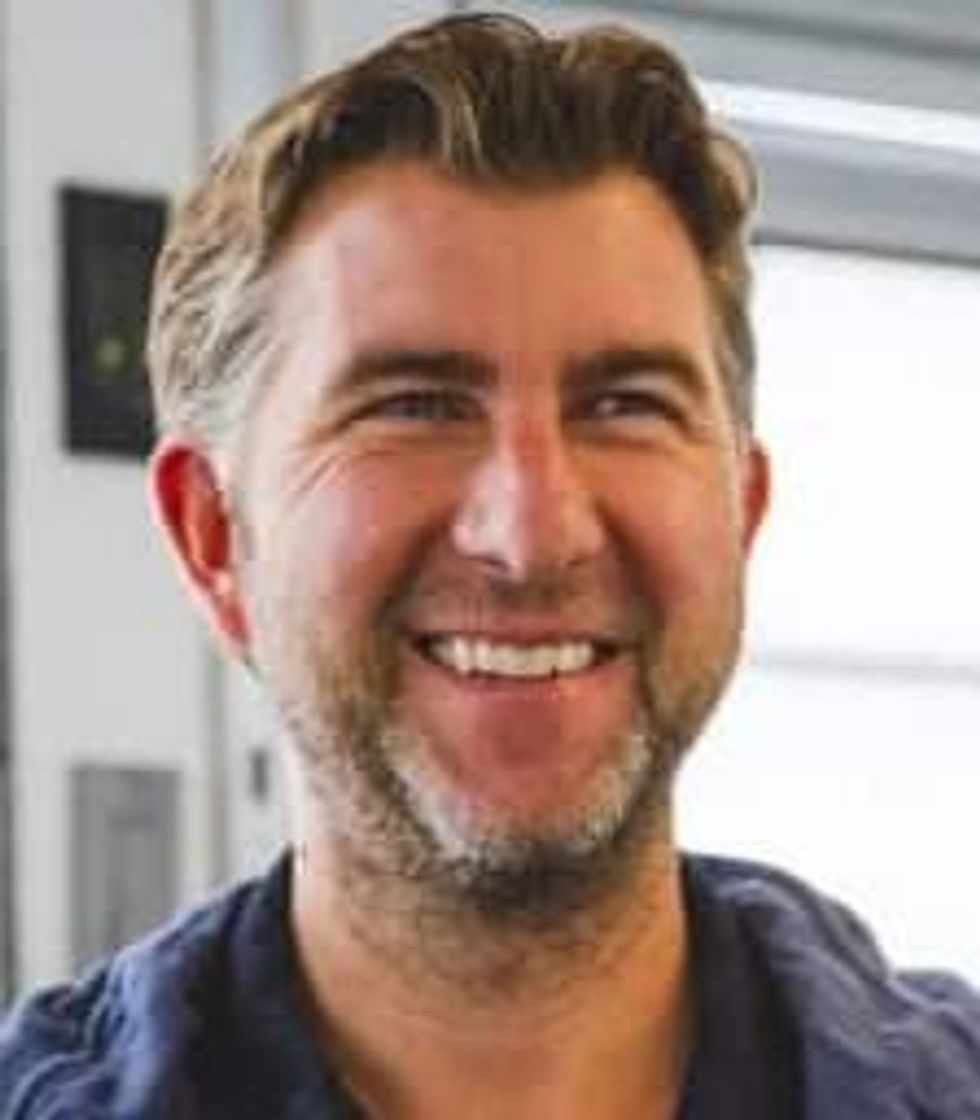 Brett Brewer, Crosscut Ventures
Brett Brewer is a co-founder and managing director of Crosscut Ventures. He has a long history in entrepreneurship, starting a "pencil selling business in 4th grade." In 1998, he co-founded Intermix Media. Under their umbrella were online businesses like Myspace.com and Skilljam.com. After selling Intermix in 2005, he became president of Adknowledge.com.
Brewer founded Santa Monica-based Crosscut in 2008 alongside Rick Smith and Brian Garrett. His advice to founders on Crosscut's website reflects his experience: "Founders have to be prepared to pivot, restart, expect the unexpected, and make tough choices quickly... all in the same week! It's not for the faint of heart, but after doing this for 20 years, you can spot the fire (and desire) from a mile away (or not)."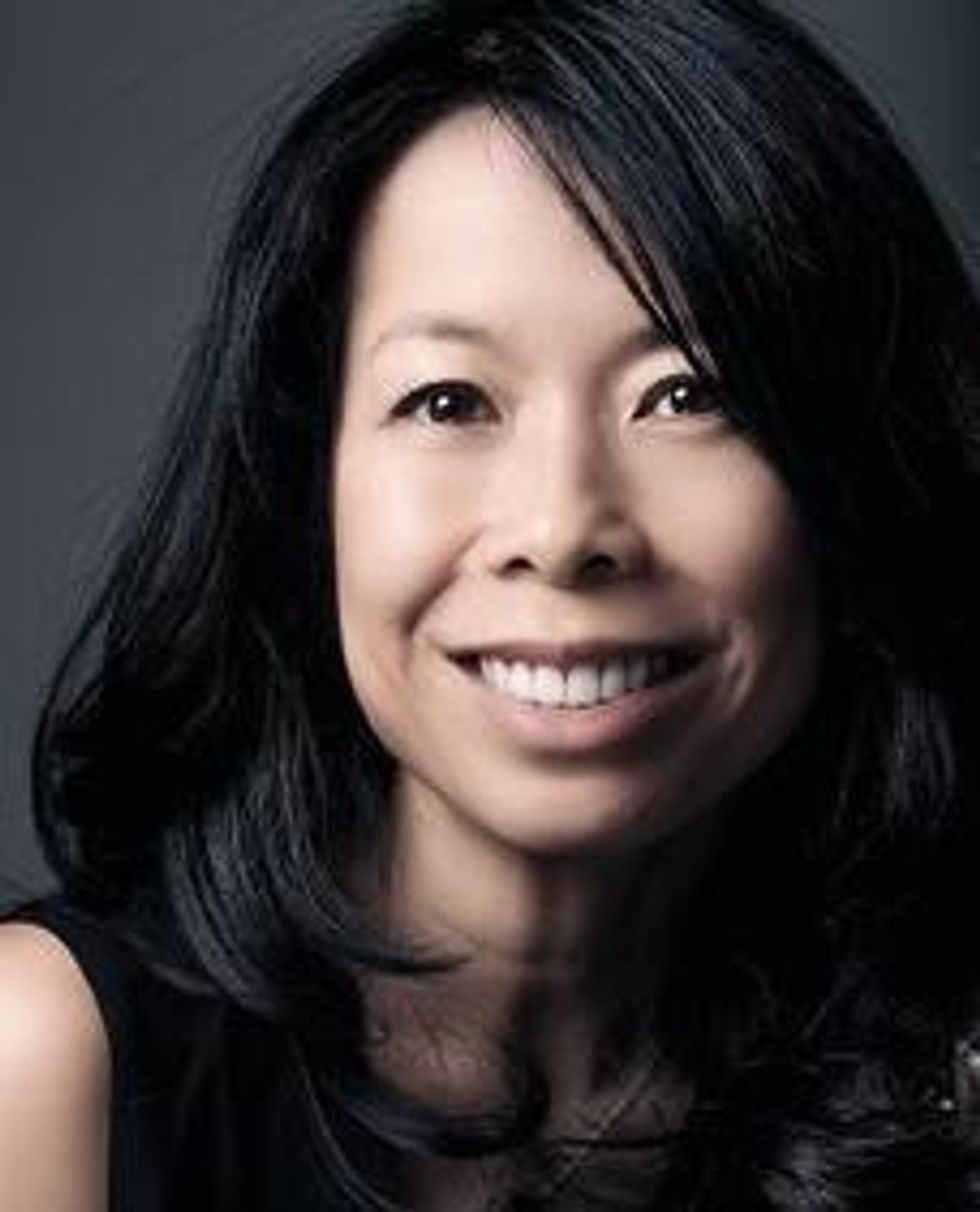 Eva Ho, Fika Ventures
Eva Ho is a founding partner of Fika Ventures, a boutique seed fund, which focuses on data and artificial intelligence-enabled technologies. Prior to founding Fika, she was a founding partner at San Francisco-based Susa Ventures, another seed-stage fund with a similar focus. She is also a serial entrepreneur, most recently co-founding an L.A. location data provider, Factual. She also co-founded Navigating Cancer, a health startup, and is a founding member of All Raise, a nonprofit that supports and provides resources to female founders and funders.
In an interview with John Livesay shortly before founding Fika, Ho spoke to how her experience at Factual helped focus what she looks for in founders. "I always look for the why. A lot of people have the skills and the confidence and the experience, but they can't convince me that they're truly passionate about this. That's the hard part — you can't fake passion."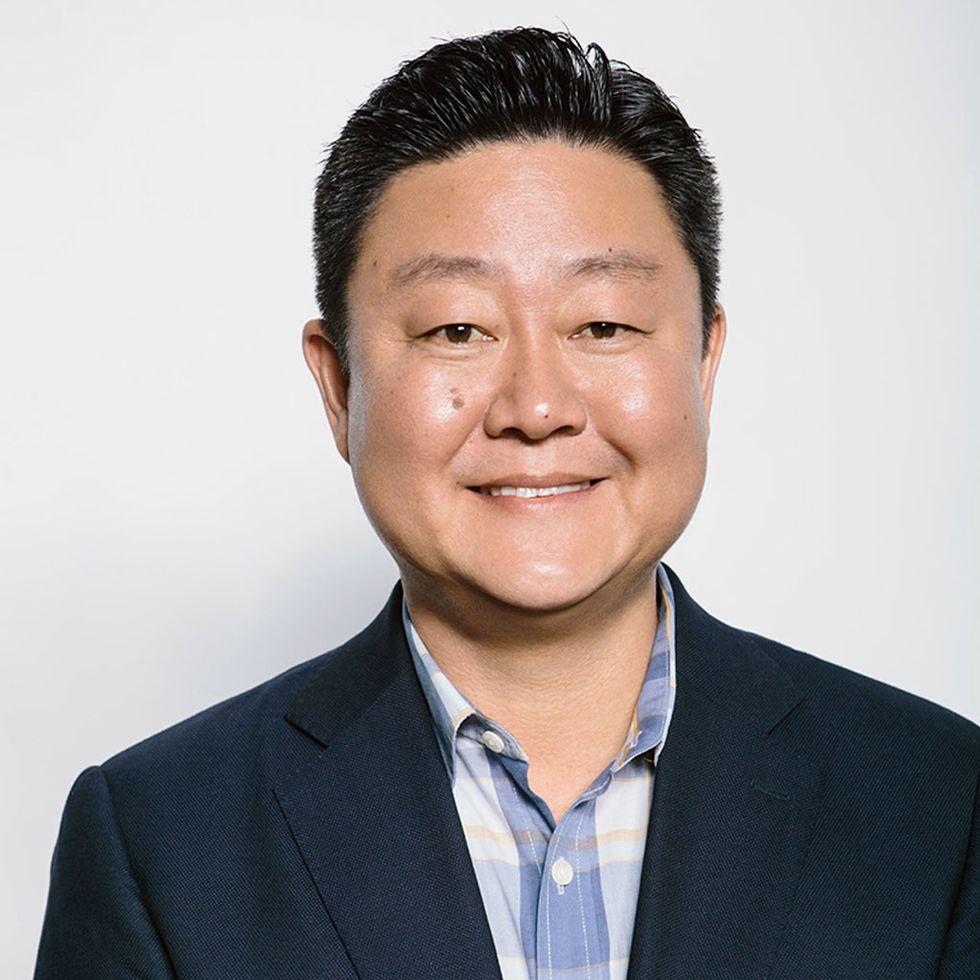 Brian Lee, BAM Ventures
Brian Lee is a co-founder and managing director of BAM Ventures, an early-stage consumer-focused fund. In an interview with dot.LA earlier this year, Lee shared that he ended up being the first investor in Honey, which was bought by PayPal for $4 billion, through investing in founders and understanding their "vibe."
"There's certain criteria that we look for in founders, a proprietary kind of checklist that we go through to determine whether or not these are the founders that we want to back…. [Honey's founders] knew exactly what they were building, and how they were going to get there."
His eye for the right vibe in a founder is one gleaned from experience. Lee is a serial entrepreneur, founding LegalZoom.com, ShoeDazzle.com and The Honest Company.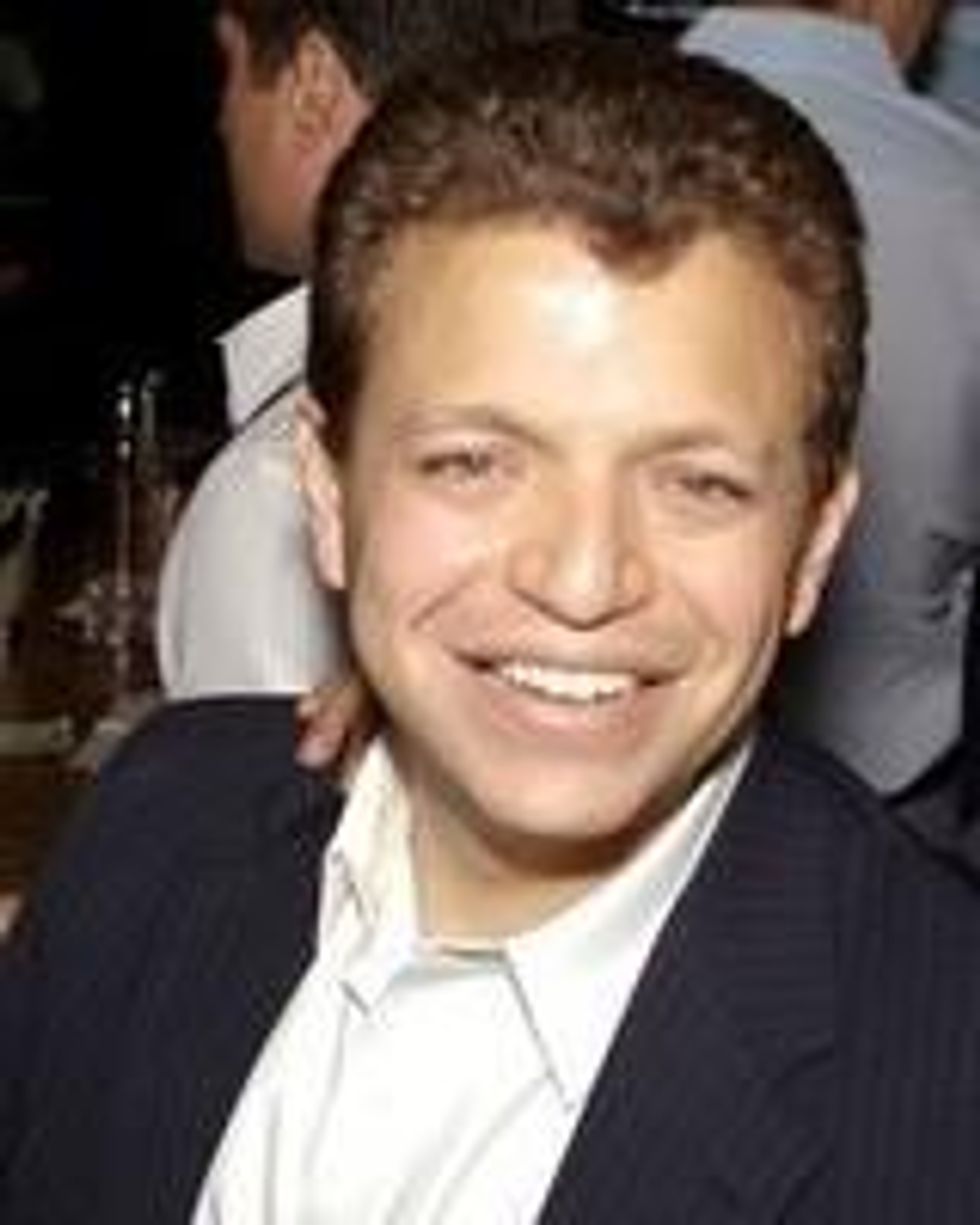 Alex Rubalcava, Stage Venture Partners
Alex Rubalcava is a founding partner of Stage Venture Partners, a seed venture capital firm that invests in emerging software technology for B2B markets. Prior to joining, he was an analyst at Santa Monica-based Anthem Venture Partners, an investor in early stage technology companies. It was his first job after graduating from Harvard, and during his time at Anthem the fund was part of Series A in companies like MySpace, TrueCar and Android.
He has served as a board member in several Los Angeles nonprofits and organizations like KIPP LA Schools and South Central Scholars.
"Warren Buffett says that he's a better businessman because he's an investor, and he's a better investor because he's a businessman. I feel the same way about VC and value investing. Being good at value investing can make you good at venture capital, and vice versa," Rubalcava said in an interview with Shai Dardashti of MOI Global.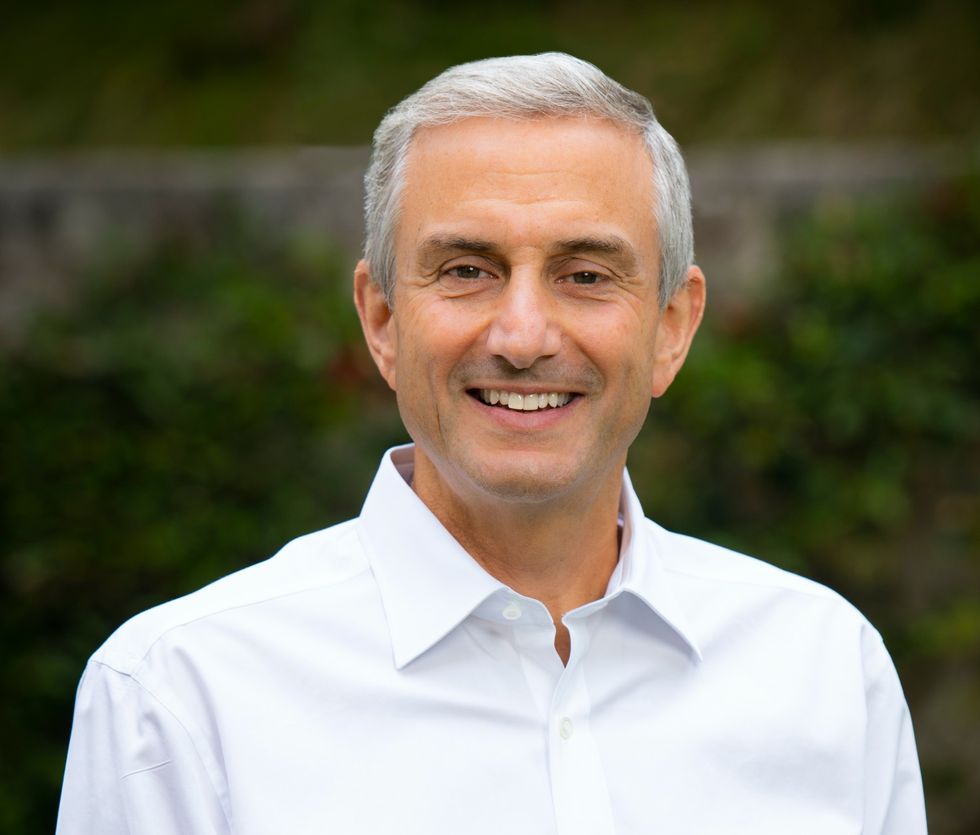 Mark Suster, Upfront Ventures
Mark Suster, managing partner at Upfront Ventures, is arguably L.A.'s most visible VC, frequently posting on Twitter and on his blog, not only about investing but also more personal topics like weight loss. In more normal years, he presides over LA's biggest gathering of tech titans, the Upfront Summit. Before Upfront, he was the founder and chief executive officer of two software companies, BuildOnline and Koral, which was acquired by Salesforce. Upfront backed both of his companies, and eventually he joined their team in 2007.
In a piece for his blog, "Both Sides of the Table," Suster wrote about the importance of passion — not just for entrepreneurs and their businesses, but for the VCs that fund them as well.

"On reflection of the role that I want to play as a VC it is clearly in the camp of passion. I really want to start my journeys only with people with whom I want to work closely with for the next 5–7 years or more. I only want to work on projects in which I believe can produce truly amazing change in an industry or in the world."
Lead art by Candice Navi.
Ben Bergman
Ben Bergman is the newsroom's senior finance reporter. Previously he was a senior business reporter and host at KPCC, a senior producer at Gimlet Media, a producer at NPR's Morning Edition, and produced two investigative documentaries for KCET. He has been a frequent on-air contributor to business coverage on NPR and Marketplace and has written for The New York Times and Columbia Journalism Review. Ben was a 2017-2018 Knight-Bagehot Fellow in Economic and Business Journalism at Columbia Business School. In his free time, he enjoys skiing, playing poker, and cheering on The Seattle Seahawks.
https://twitter.com/thebenbergman
ben@dot.la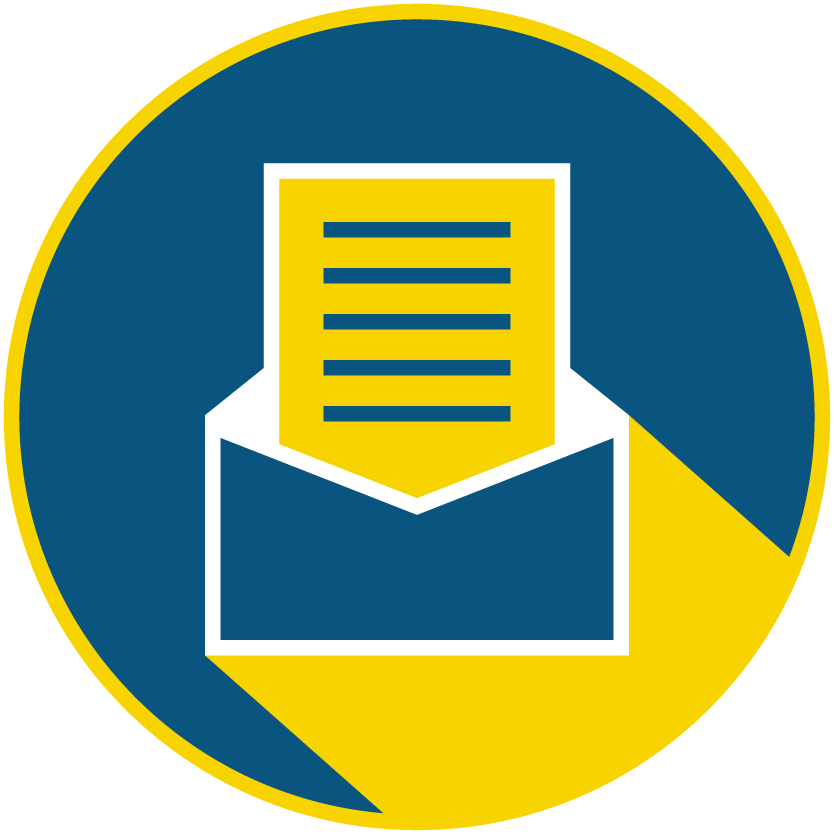 Subscribe to our newsletter to catch every headline.
08:00 AM | October 21, 2022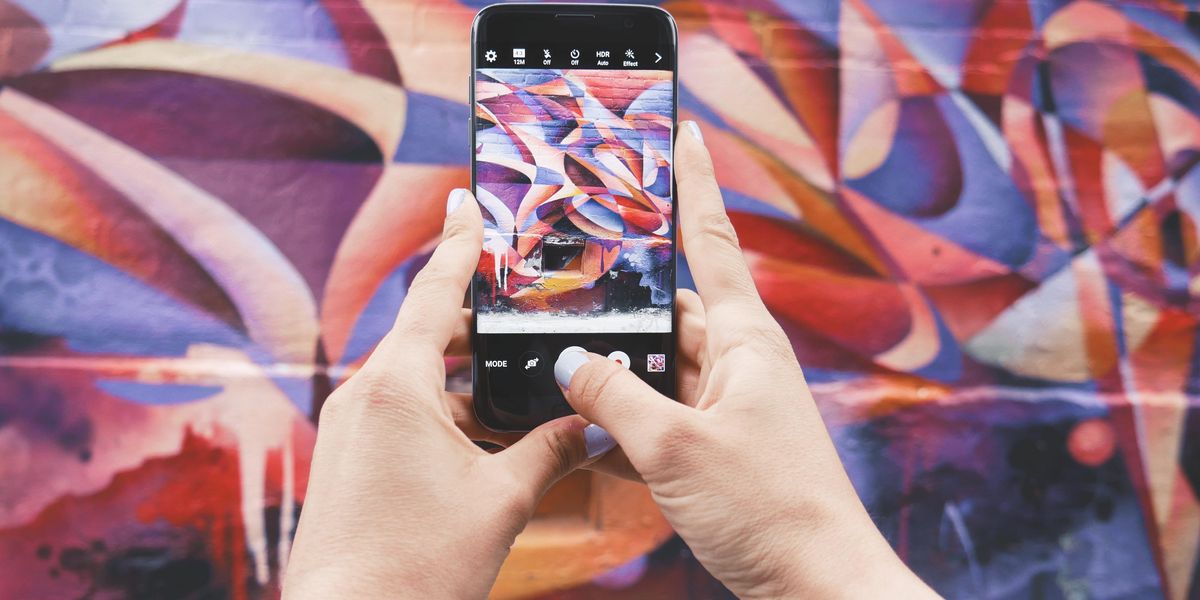 Anasofia Gomez spends her early mornings filming herself journaling, picking up coffee and getting ready for the day. By 9 a.m., she's ready to start her full-time job as a social media marketer.

The Los Angeles-based creator is just one of the 53% of non-professional creators in the United States who maintain a full-time job while also creating monetized content. Colloquially speaking, Gomez is considered a micro-influencer—creators with followers that range from 1,000 to 100,000.
Gomez treats her content creation as a second job: she starts her day at 6 a.m. just to film her content, which often features her outfits and local recommendations, and ends her days at 11 p.m. by posting her daily video. This level of dedication has earned Gomez almost 38,000 TikTok followers and partnerships with brands like perfume company Dossier and FitOn—a fitness app.
Jon Davids, the CEO of influencer marketing company Influicity, says brands often partner with micro-influencers to create a larger volume of content. Similar to their partnerships with normal influencers, companies will send micro-influencers free products in exchange for a promotional video. Depending on the influencer, some companies will pay over $200 per video.
The difference, of course, is that since companies can pay micro-influencers less, they'll get more content for their money. For example, he says a mega-influencer may charge $5,000 for one video, while companies can take that same budget and work with roughly 30 micro-influencers.
"You can get lots and lots and lots of content without paying massive amounts of money for it," Davids says. "And, frankly, the supply is just there."
But Gomez says the money is often inconsistent. A month-long deal can briefly boost her income, but that doesn't guarantee a partnership for the upcoming months. The inconsistency isn't without its benefits, however. Gomez says that since she doesn't rely on these partnerships for income, she can be more particular about what companies she works with.
Gomez has even turned her micro-influencing, work-life balance into content. Her series documenting her attempts to make the most of her time outside of work has taken off. Gomez's first video about her "promise to get off the couch and seize life" has over 10 thousand likes. As such, she's since maintained a series of videos focused on how she uses her time outside of work.
In fact, the "5 to 9" trend, which features people showing off their detailed routines before and after work, often with homemade meals and elaborate skincare routines, can get creators thousands of views. Other micro-influencers highlight content specifically about their careers: lawyers translate legal jargon, nurses discuss their work hours and teachers share their classroom management strategies. Which is to say, for many non-professional creators, quitting their full-time job would likely alter their content and potentially alienate their audience.
To that end, Davids says, these niche communities, such as influencers who make content about engineering or waste management, are often where micro-influencers thrive.
"The micro-influencers that we have today really didn't exist five or six years ago," Davids says. "People who had very, very small audiences on social weren't doing it to have any kind of professional presence—they were just kind of creating content for their friends and family."
Which is why, Davids adds, amateur content creators can actively engage their followers on a more personable level than many mega-influencers.
Nonetheless, Gomez has thought about pursuing content creation full-time. But, she finds that she enjoys the security her traditional job provides compared to the lack of financial consistency from her influencing endeavors.
"You just never know what the future is with social," Gomez says. "I think you really do have to be in a really good place [financially] to be able to say, 'I'm going to quit my job and just do content creation.'" Amen.
Kristin Snyder
Kristin Snyder is dot.LA's 2022/23 Editorial Fellow. She previously interned with Tiger Oak Media and led the arts section for UCLA's Daily Bruin.
https://twitter.com/ksnyder_db
05:00 AM | November 01, 2022
Located roughly a hundred miles east of San Diego, the Salton Sea is California's largest landlocked body of water, for now.
Measuring 5 miles across and 35 miles long in its current form, the lake was created by diverting water from the Colorado River into the region for agricultural purposes. Once a vacation destination renowned for its wildlife and wetlands, a series of environmental mishaps and mismanagement have left the lake toxically salty, shrinking and often malodorous. Conditions have gotten so bad that Palm Springs Life Magazine called the region's transformation "the biggest environmental disaster in California history" in March of 2020.
But against this unlikely backdrop, new life—or at least new industry—is scrambling to set up shop in the region. The Salton Sea, it turns out, is rich with lithium, an element that has taken center stage in the world's transition to clean energy and its ever-growing demand for batteries. From smartphones to electric vehicles, there's a pretty good chance that the last battery you used had lithium ions inside. Prices for the metal reached an all time high in September, and futures are up more than 400% since the start of 2021. With Biden's new economic policy outlined in the Inflation Reduction Act, there are strong financial incentives to move battery production back to North America.
If that's going to happen the Salton Sea could very well become the lithium capital of North America, or to paraphrase Governor Gavin Newsom, the region could become the "Saudi Arabia of lithium," and the players are already starting to assemble.
Currently, there are three companies attempting to set up plants in the Salton Sea for direct lithium extraction: EnergySource Minerals, Controlled Thermal Resources and BHE Renewables, a branch of Berkshire Hathaway. All three companies have similar business strategies from a high level, all of which involve geothermal power plants. These plants, which are common in many parts of the world, draw hot, salty water from deep in the ground to create steam which drives a turbine to produce electricity. What makes the Salton Sea so special is that its geothermal brines just happen to contain lithium.
In a 2017 study, researchers from the U.S. DOE Office of Energy Efficiency and Renewable Energy analyzed more than 2,000 samples of geothermal fluid from U.S. sources and found that only 1% had significant lithium concentration. This rare confluence of geothermal activity and lithium presence provides an opportunity for companies to generate electricity and mine lithium simultaneously.
Beyond their marriage of geothermal energy and lithium extraction, the three companies begin to diverge.
According to former dot.LA engagement editor Luis Gomez — whose newsletter Lithium Valle, is essential reading on this topic — EnergySource seems to be out in front early.
"They claim to have the technology that's patented, they claim to have done the research, they claim to have the funding, and they claim they're ready to go and start production," says Gomez. "They are kind of considered the canary in the coal mine."
According to a report from the United States Department of Energy, EnergySource plans to eventually scale production up to over 20,000 metric tons of lithium hydroxide per year using its proprietary Integrated Lithium Adsorption Desorption technology.
Construction on the plant was slated to start earlier this year, but has been delayed. EnergySource has said publicly that lithium production might begin in the second quarter of 2024, but it's unclear whether this date will also be pushed back. The company has a long history of operating in the region, having run the John L. Featherstone geothermal plant since 2012. The new venture into lithium would leverage that same plant, but without more details about how their proprietary technology works, there's not much to do but wait and see.
One potential problem facing all three lithium extraction companies is that the Salton Sea geothermal brines are not the same as the brines in evaporation ponds similar to those in Argentina, Chile and Bolivia, where more than half of the world's lithium is produced. Specifically, the deep geothermal brines in the Salton Sea contain more silica and transition elements, which may complicate the chemistry of purifying the lithium. Still, many researchers are extremely bullish on the prospect of tapping into these reserves. Alex Grant, The Principal at Jade Cove, a research organization focusing on direct lithium extraction technologies, says that much of the skepticism surrounding the technology can be attributed to competing financial interests that are trying to squash the nascent tech's potential in favor of an established method.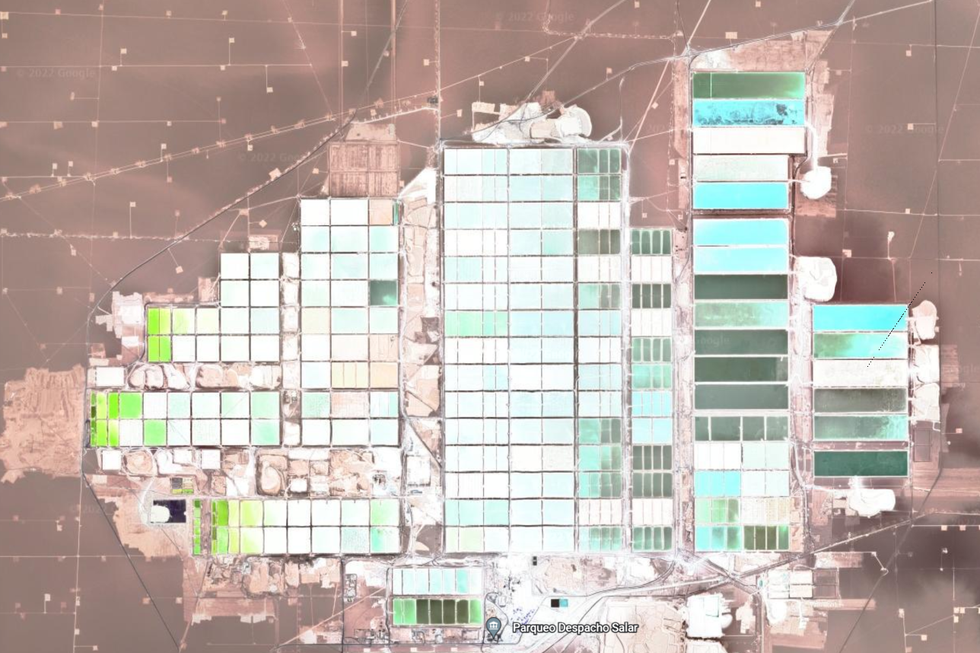 Lithium Mines in the Atacama Salt Flats, Chile from an altitude of 15km via Google Earth. The facility is about 10km wide.
Google Earth
For its part, BHE Renewables, operating as CalEnergy, runs a fleet of 10 geothermal plants in the Imperial Valley. The company had previously announced its intent to set up a direct lithium extraction demonstration plant sometime before the end of 2022 to assess the viability of lithium extraction. If that pilot program goes well, the company could build a commercial-scale facility as early as 2026 with a projected annual capacity of 90,000 metric tons of lithium.
Obviously, having the backing of Berkshire Hathaway comes with advantages and capital. Add into the equation another $15 million in DoE grant money obtained last winter, and BHE appears to be well positioned as a major player in the long term.
Finally, there's Controlled Thermal Resources. As the only company not already operating a geothermal business in the region, CTR is something of an outsider and dark horse. By 2024, the company hopes to build both a geothermal energy plant and a direct lithium extraction plant to operate in parallel, projecting a capacity to extract 300,000 metric tons of lithium carbonate equivalent annually by 2030. As dot.LA previously reported, Controlled Thermal Resources has partnered with Statevolt, a company that intends to build a $4 billion gigafactory nearby that will run on power from CTR's geothermal plant and make batteries from the lithium it extracts. It's a beautiful closed-loop business model. But again, all of this relies on the direct lithium extraction technology, and details are scant.

According to Gomez, despite the typically cut-throat nature of the energy industry, the relationship between the three upstarts in the Salton Sea is often surprisingly cooperative at the moment.
"They want the others to succeed because it kind of gives them the confidence that their technology is also eventually going to succeed," he says. "It gives confidence to investors."
Which is all to say, there may well be space for all three companies if the technology is as solid as they claim. If that's the case, the Salton Sea and its surrounding region may have yet another miraculous transformation up its sleeve.
David Shultz
David Shultz reports on clean technology and electric vehicles, among other industries, for dot.LA. His writing has appeared in The Atlantic, Outside, Nautilus and many other publications.