tv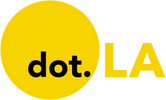 Get in the KNOW
on LA Startups & Tech
X
tv
Film and television production is still largely at a standstill in Los Angeles, two months after the county lifted production restrictions.
FilmLA, a nonprofit that issues film permits for Los Angeles, reported Wednesday that daily film permit applications have grown from 14 shoots a day in late June to 18 per day in late July. That's just a third of the number of permits usually granted.
Commercial and advertising production have dominated permit applications since June 15, when filming was allowed to restart. They now make up nearly 65% of all production in Los Angeles, FilmLA president Paul Audley told dot.LA.
Unlike TV and film, which require large crews and often more elaborate staging, commercials are relatively quick projects. Many advertisers had been anxious about coming back after the lockdown. "The advertising community nationwide has been sort of held back from advertising their product."
Producers were given the green light to restart when both L.A. County and commercial producers organization released public health guidelines for filming. Those included mask wearing, social distancing and protocols for scaling back the size of cast and crew.
"Traditionally on a film set, everybody would gather around the monitors and watch what was going on or see the playback," Audley said, adding that production teams have been slimmed to about 25 to 30 people. "All of that is not happening anymore. They're really reducing the number of people present at any one time."
Audley says many unions and guilds are looking to institute testing requirements for upcoming shoots. Fears that production could be shut down again have also eased among unions, he added. FilmLA is not affiliated with any local union.
"Right now, what we're hearing and seeing is that there's confidence about not shutting down filming again at least in the nearer term," Audley said. "Numbers are looking better in California and public health and the state both say they don't intend to go back on filming permissions."
In a few instances, COVID infections among employees on set have shut down production. But thanks to prescreening, this isn't too common, Audley said.
"Our hope is that people will continue to welcome filming in their communities, recognizing the extraordinary methods being used to make sure not only the cast and crew but also the community is safe as filming returns," Audley said.
In their statement, FilmLA said it expects most scripted television and movie projects to pick back up in early September, once unions and guilds have worked out arrangements to ensure safety on set.
Helmed by gaming industry royalty and financed by a who's-who of gaming investors, the Video Game Entertainment and News Network (VENN) launches Wednesday. The free, ad-based network features live, 24/7 coverage on its website and a range of social media and connected-TV platforms.
VENN's home base is Playa Vista Studios in Los Angeles, where it boasts five sets comprising over 8,000 square feet. It will also broadcast out of New York City. The programming slate will include a variety of original content covering gaming, esports and music.
Welcome to VENN (Official Launch Trailer) www.youtube.com
VENN's co-founders and co-CEOs both have extensive backgrounds in gaming, which they've seen grow to a $150 billion industry. Ben Kusin's father co-founded Babbage's in 1984, an early video game retailer that eventually went public as GameStop. The younger Kusin worked at Electronic Arts and Vivendi Games before moving full-time into entrepreneurship and angel investing.
His partner, Ariel Horn, is a 4-time Emmy winner and considered one of the pioneers of esports, having applied lessons from his days at NBC Universal to his role as head of esports content at Riot Games. Horn has also developed esports projects for Blizzard Entertainment and Justin.tv, which would become Twitch.

In 2019, Kusin pitched his idea for a gaming-centered network to Riot Games co-founder Marc Merrill, who told Kusin that Riot's former head of production – Horn – had just pitched him on virtually the same concept. Merrill suggested that Kusin go meet Horn before he headed back to New York.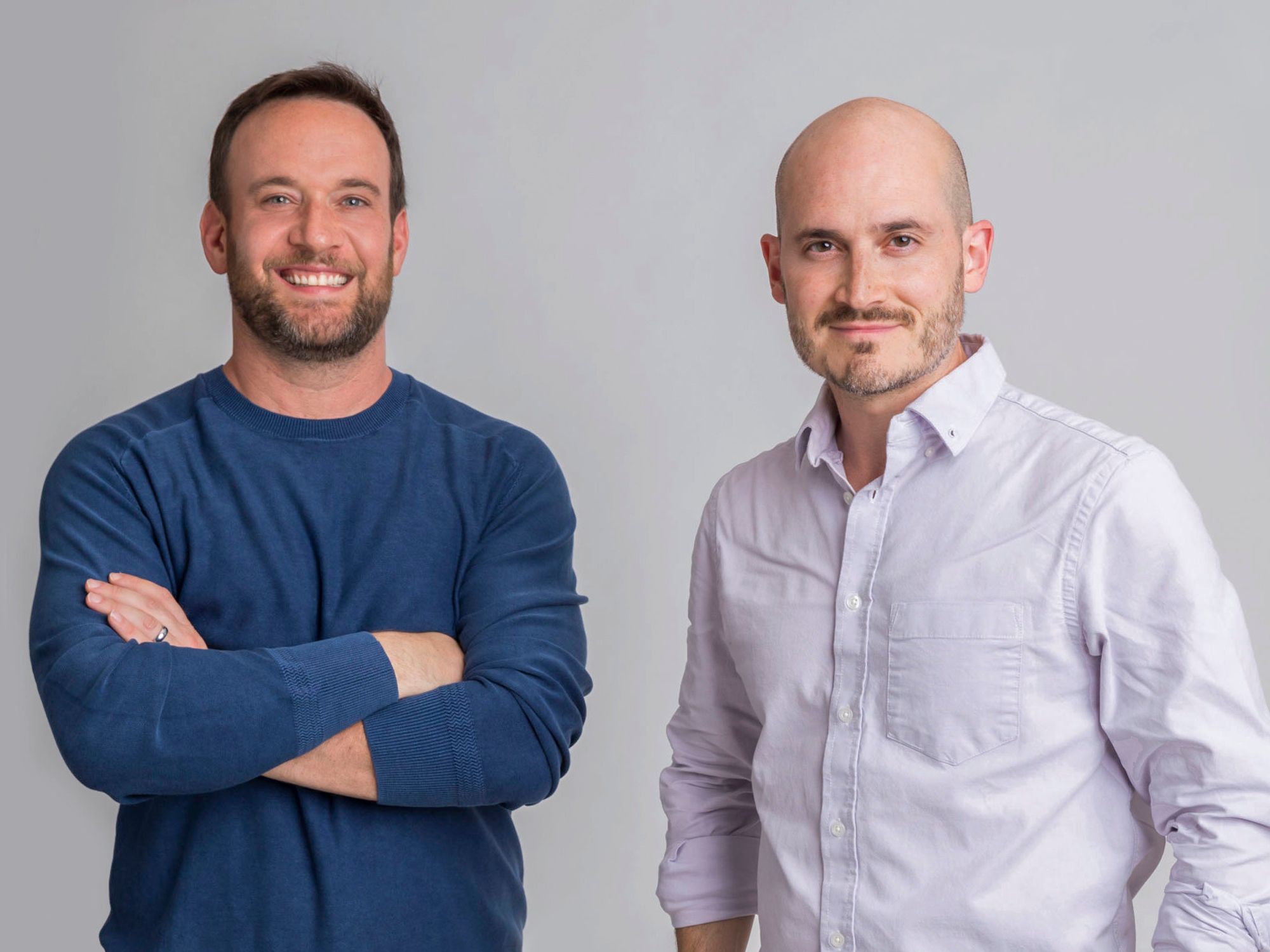 Ben Kusin (L) and Ariel Horn are VENN's co-founders and co-CEOs
"I went to the W in Hollywood," Kusin told dot.LA. "He was there taking another meeting, and he came over and I said 'Marc said we should meet.' We decided to lay out our own visions. I had mine; he had his. We were on the same track and we decided to start it."
VENN went on to raise $17 million in seed funding. Bay Area gaming fund BITKRAFT led the round, which also included Merrill, Irvine-based Blizzard Entertainment's co-founder Mike Morhaime, Twitch co-founder Kevin Lin, Kroenke Sports (owner of the L.A. Rams and two L.A. esports teams, among other holdings), Beverly Hills-based family office Lifeline Financial Group, and L.A.-based investment group aXiomatic Gaming.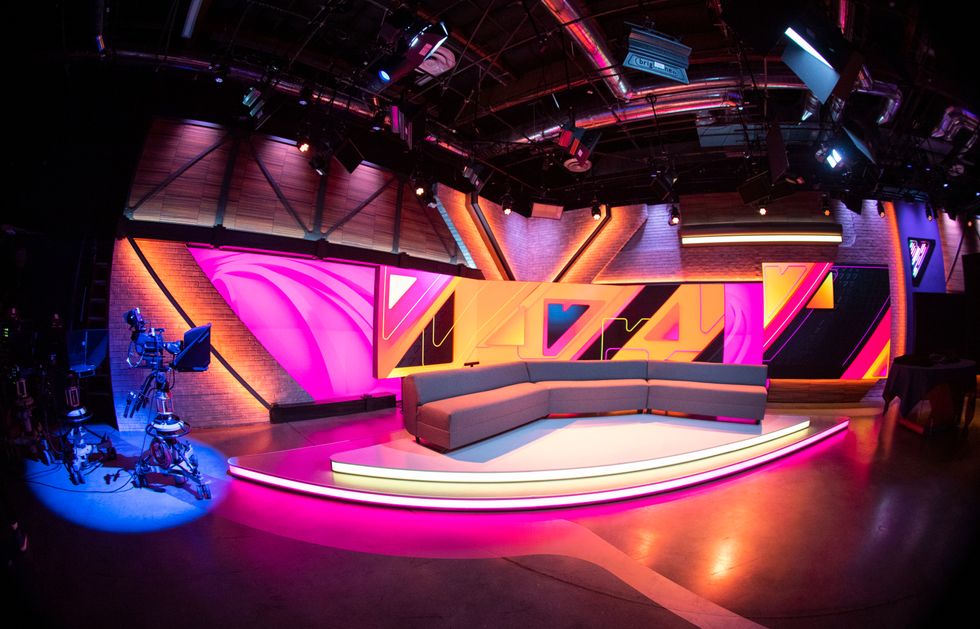 VENN wants to be the MTV of the gaming generation
The founders are captivated by the possibility of becoming the "MTV of this generation." They view gaming as a culture and lifestyle that has become ubiquitous among young people.

"Asking if someone's a gamer is like asking if they eat lunch," Kusin said. "It's hard for generations that didn't grow up in a gaming- and digital-first world to understand... Lots of young people derive their identity, validation and social circles from gaming."
"You create content that that audience wants and you build organic fandom," said Horn, "and we think that's the future of entertainment."
The Playa Vista studio is bedecked with over 1,000 square feet of LED tiles, a trove of fiber cables to beam gaming content from a variety of consoles both in-studio and remote, and a set that replicates what gaming streamers "are doing out of their bedrooms, so it should feel comfortable to them," Kusin said.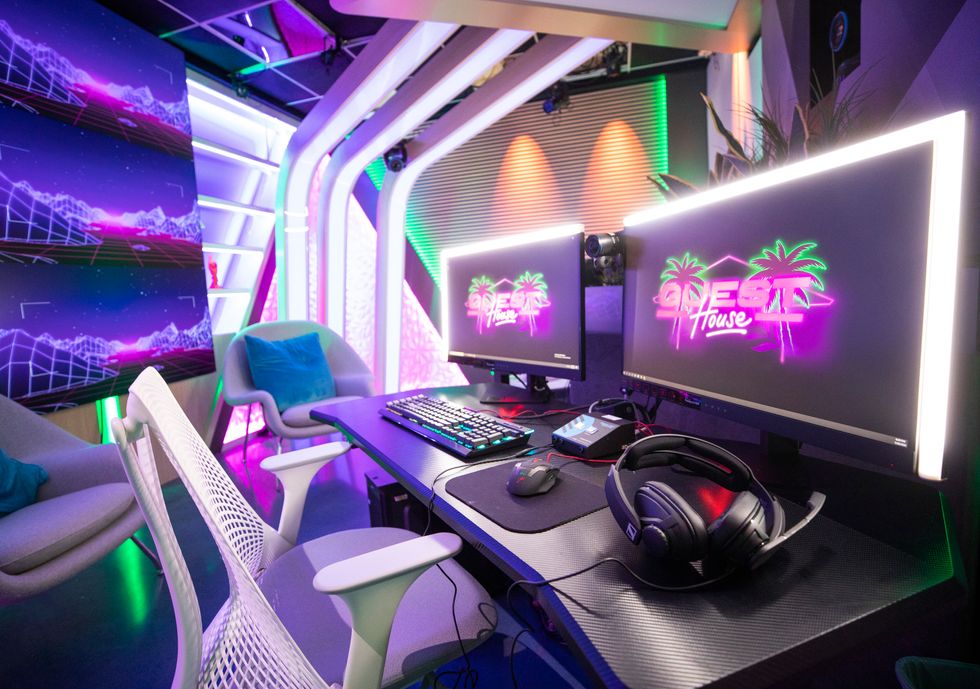 Some of VENN's shows are meant to embody the at-home vibes of gaming streamers
The control room allows the production team to operate cameras remotely, and the entire facility is an "NBA-style bubble." The company credits the many preventative measures with helping its staff stay COVID-free, despite an intense rehearsal and preparation schedule ahead of the launch.

Kusin described the VENN team of 70 full-timers and 70 or so additional production contractors as nimble and agile in a way that traditional networks cannot be.
"We're doing shit that networks would die to be doing right now," he said.
Among other shows, "VENN Arcade Live" is a daily variety show that celebrates "all things gaming and pop culture," hosted by James 'Dash' Patterson, who on Tuesday signed with talent agency CAA. "Guest House" is a two-hour program hosted by singer Chrissy Costanza that will bring in guest creators to "choose their own adventure" — which could include making food, building legos, or singing karaoke. And "The Sushi Dragon Show" is a talk show hosted by the eponymous streamer, who Kusin describes as "like Eric Andre on crack" (which, if you've seen Eric Andre, is saying something).
The Sushi Dragon Show Starring TheSushiDragon (Official Trailer) www.youtube.com
---

Sam Blake primarily covers entertainment and media for dot.LA. Find him on Twitter @hisamblake and email him at samblake@dot.LA