psychedelic startups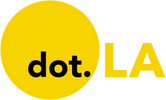 Get in the KNOW
on LA Startups & Tech
X
psychedelic startups
Image courtesy of Tripp
Tripp, the Los Angeles-based virtual reality company simulating psychedelic experiences to alleviate depression and anxiety, has acquired VR meditation community EvolVR, it announced Thursday.

Financial terms of the deal were not disclosed. The acquisition comes seven months after Tripp announced an $11 million funding round, as dot.LA reported at the time.
EvolVR is a project from the Atlanta-based Center for Progressive Renewal, a unit of the United Church of Christ. Launched in 2018, the platform describes itself as one of the first and largest live VR meditation communities, with more than 40,000 participants. It deploys a social mediation tool called AltspaceVR that turns each of its users into avatars who then sit together to meditate. EvolVR says it has led more than 1,500 free public meditation events attended by people from three dozen countries.
The acquisition will give Tripp access to EvolVR's large community of meditators. Tripp will power EvolVR's 21 weekly live meditation sessions on its mobile app and VR platforms like Oculus and Playstation VR. EvolVR's founder and CEO, Rev. Jeremy Nickel, will beecome Tripp's vice president of community and live events.
EvolVR is yet another notch in Tripp's growth. In August, the four-year-old startup
acquired
Utah-based psychedelic therapy app PsyAssist, while it
announced
an augmented reality partnership with "Pokémon Go" developer Niantic in November.
trello-attachments.s3.amazonaws.com
Once known as a club drug, ketamine is now available as an at-home depression treatment.

With at least $1,500 and a psychiatric prescription, Angelenos can order a concierge at-home I.V. service through The I.V. Doc.
The company is partnering with Pasithea, a Florida-based biotech company focused on therapies for psychological and neurological disorders to deliver treatments for those whose anxiety, depression or PTSD is too crippling for them to leave the house.
Ketamine, which was developed as an anesthetic before gaining widespread infamy as a club drug, has become popular in recent years after a large body of research found it to be extremely effective in treating mental health disorders including depression and anxiety.
Because the drug needs to be administered with medical oversight, the practice will open the door for a new medical infrastructure. Instead of picking up prescription drugs from a pharmacy, patients can sit in a ketamine clinic for a few hours as the drug slowly seeps into their bloodstream via I.V. — or, in this case, order it for home consumption.
Pasithea psychiatrists prescribe patients ketamine "off-label," a term that describes when regulated drugs are prescribed for medical reasons other than their intended use.
A treatment program that costs $6,000 includes a psychiatric assessment to determine if the program is appropriate, six injections over the course of two to three weeks, and a follow up assessment to determine further counseling.
It's not the only one offering at-home care. Psychedelics-focused company Mindbloom facilitates ketamine tablet prescriptions sent to one's home. It provides users with someone to guide the patient through the journey.
Pasithea is trying to remake how drugs are delivered and administered.
"This is like a new field of psychiatry and neurology, what you call interventional psychiatry. It's basically psychiatrists giving drugs through different methods and routes of administration," Pasithea CEO Tiago Reis Marques said. "A big problem of this approach...particularly with drugs that need to be given by infusion, is a problem of access."
Drugs that don't exist as a pill are often extremely difficult to take because they often require a medical professional to inject them into a patient, rendering the pharmacy model useless for drugs like ketamine. But until recently, there has been little infrastructure to administer these therapies.
Clinics have popped up around Los Angeles to administer psychedelic drugs, including Ketamine Clinics Los Angeles, which was started in 2014 and administers intravenous ketamine injections.
There's also Field Trip Health, a psychedelics pharmaceutical company based in Canada. It opened a ketamine clinic in Santa Monica earlier this year that combines cognitive behavioral therapy with intramuscular ketamine injections.
"These kinds of therapy — psychedelic therapies, ketamine-assisted therapy — there's going to be a whole new clinical infrastructure that's built to deliver this, because the feeling you get when you walk into a place has a significant impact on the outcomes that people are going to have," said Field Trip Health co-founder Ronan Levy about his company's ketamine clinics.
Similarly, Pasithea has established a slew of "anti-depression clinics'' in the United Kingdom that prescribe intravenous ketamine injections to those who have depression. The company sees the ketamine clinics as a precursor to new forms of therapy that could one day involve psychedelics like psilocybin (colloquially known as magic mushrooms) and MDMA.
"We can leverage and we can use the infrastructure we've built to reintroduce any type of treatment that cannot be given in a typical pill form and needs to be given through these new methods and new routes of administration," Marques, who is also a psychiatrist, said.
Despite the many innovations that have come out of ketamine therapy, they rarely reach the people who often experience a lot of depression, anxiety and PTSD: the poor. Very few insurance companies foot the bill for ketamine treatments (which can cost upwards of $1,000) because ketamine has to be prescribed for off-label.
"It's out of pocket, it's not for everyone, unfortunately," Marques said. "But we hope to expand our reach and be able to provide the other types of treatments."
Correction: An earlier version incorrectly stated Mindbloom provides ketamine to patients and that it is based in Seattle. The company is remote and only facilitates prescriptions sent by third-parties.

Fifty years after President Nixon announced the war on drugs, changing cultural attitudes around psychedelics have led to a slew of decriminalization and legalization efforts across the U.S. The Food and Drug Administration is now reviewing psychedelic-based drug, a sea change from just a few years ago.
Mike Dow from Field Trip Health, one of the many companies testing psychedelic-based drugs, and cannabis company Kurvana CEO Mehran Moghaddam believe that this shift will change the course of mental health treatment as the drugs become more accepted for medicinal use.
Canada-based Field Trip Health has clinics around the world, including Santa Monica, where therapists perform ketamine-assisted psychotherapy. Ketamine, once known as a rave drug, has long been studied for its correlation with positive mental health outcomes in patients who use it.
"There's such a mental health crisis and the available treatments that we have just are not effective for a big percentage of the population," said Dr. Mike Dow, a psychotherapist at Field Trip Health who finds promising the properties in psychedelics to address mental health problems
Oregon is the first state to narrowly pass a law that would allow people to use psilocybin (colloquially known as magic mushrooms) for psychotherapy, following a slew of research that shows psilocybin to be a promising treatment for mental health disorders like depression or post-traumatic stress disorder. Many believe it has the potential to replace common depression drugs known as SSRIs.
The research has opened the door to legalization of the drug for psychiatric use. The FDA is now reviewing several drug candidates based on psychedelics. And investors have sunk over $700 million into the space in 2021 alone, according to Pitchbook.
Still, Moghaddam said, it's unlikely you will soon be able to pick up psychedelics like psilocybin and MDMA at a store, like you can marijuana in many states.
Moghaddam founded the cannabis company Kurvana in 2014. He worked closely with regulators to understand the framework through which cannabis can be consumed safely by more people.
He said for psychedelics to be decriminalized it would take a shift in political will. The Drug Enforcement Administration considers these drugs narcotics and it would take federal legislation for that to change.
But it is decriminalized in some pockets of the country. In 2019, Denver became the first U.S. city to decriminalize the use of psilocybin mushrooms and several others have followed. Oregon voters approved a magic mushroom decriminalization legislation last year. But legislative effort to reduce criminalization for a range of psychedelics in California has sputtered and there are no lawmakers in D.C. pushing legalization.
"It takes time for the laws to unfold and for things to be available. Obviously, those things still need to be approved and they're pending," said Moghaddam, who has worked closely with cannabis regulators. "But we're hopeful in that sense that in a few years, the way you see hundreds of ketamine clinics popping up, potentially MDMA will be in those clinics not too long from now."