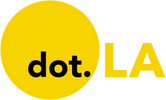 Get in the KNOW  
  on LA Startups & Tech  
X
Meet the Startup That Wants To Deliver Ketamine to Your Door
David Shultz
David Shultz reports on clean technology and electric vehicles, among other industries, for dot.LA. His writing has appeared in The Atlantic, Outside, Nautilus and many other publications.
06:00 AM | July 14, 2022
Ketamine is on the come up in the pharmaceutical world. Once confined to nightclubs and operating rooms, the drug is quickly gaining recognition as a valuable tool for treating mental health disorders including depression and anxiety.
Amid these rising tides, Wondermed has emerged, offering telehealth consultations and, potentially, the ability to deliver the drug right to your doorstep—all while building out a virtual platform and collecting data on how to use the molecule more effectively.
---
At the moment, the company provides a mail order service for courses of ketamine lozenges to those who've been prescribed the drug along with a telehealth software bridge between doctor and patient. Wondermed currently operates in five states — California, Texas, Florida, New York and Connecticut, though it plans to expand to another eight to 10 states in the next two weeks.
In the long run however, its plans are much bigger than being a link between doctors and patients.
"We generate more than 3,000 data points on every patient that comes into the funnel, and actually receives the medication," says co-founder & Managing Director Jose Aycart.
His company is building out its online platform to collect and analyze patient data and provide mental health support services that may be useful, regardless of whether or not a patient is taking ketamine.
These data show in granular detail how ketamine therapies work. Does the route of administration matter? Does time of day matter? What types of patients are most likely to experience positive outcomes? It's this data that represents the biggest business opportunity for Wondermed. The specifics of the monetization are still being worked out, but Aycart says it will never sell anonymized patient data to other companies.
Wondermed is in the midst of a seed funding round, targeting $7 million by the end of the month; It's raised $5.6 million so far.
The company makes a bit of revenue by charging patients for consultations, but in the event that a patient doesn't wind up using Wondermed's platform, the consultation fee is refunded. For patients who are prescribed ketamine, the company charges only as much as the drugs cost them ($249 per month, which includes four doses), so neither Wondermed nor the physicians in its employ are incentivized to over-prescribe.
The drugs themselves are supplied by Tailor Made Compounding, a pharmacy in Nicholasville, Kentucky, and Wondermed is working on additional contracts in the pipeline with several other suppliers.
. Wondermed's transformation comes as ketamine, which has typically been restricted to use as a general anesthetic, is quickly gaining recognition as a valuable tool for treating mental health disorders like depression and anxiety.
"What I've found interesting is how rapidly this field has emerged," says Steven Grant, a drug and addiction researcher who spent 25 years at the National Institute on Drug Abuse and is now retired.

Ketamine is a simple organic molecule that first gained clinical popularity in the 1960s as an anesthetic. It produces a dissociative state in patients and dulls pain. Once in the bloodstream, the molecule travels to the brain where it binds to a protein called NMDA on the surface of neurons. NMDA has a variety of jobs, but it's best-known for its role in learning, memory, and neuroplasticity—or the brain's ability to form new pathways between neurons.
While the research into why ketamine is such an effective treatment for depression and anxiety is ongoing, the consensus so far is that the molecule's power comes from this ability to rewrite or rewire the brain's circuitry. If you've ever had an anxiety attack or a depressive episode, it can often feel like you're stuck in a mental loop. Ketamine, it seems, offers a way to break that loop.

"It was this idea that you're increasing your neurological connections in the brain," says Aycart. "You have the opportunity now to spark new forms of thought, new forms of emotion, or even new ideas."
Unlike selective serotonin reuptake inhibitors (SSRIs) and other traditional drugs used to treat depression, ketamine's effects are fast-acting—often appearing within minutes or hours of administration—and don't require taking the drug daily.
"It really is revolutionary, and that's why now more than ever, people are starting to get access to it, and companies like ourselves are really trying to bring it to people as an alternative form of medicine," says Aycart.
Grant says the rise of ketamine clinics and telehealth services like Wondermed are likely a net positive because they increase patient access to drugs patients need, but he also has reservations about how the therapies are being applied.
Many of these psychoactive drugs—especially ketamine—are intended to be used in tandem with therapy, or at least under the supervision of a trained professional. Increasing the brain's plasticity is a valuable tool for breaking out of depressive loops, but unless a professional is there to help the patient settle into a healthier mental pattern, the full benefits may be left on the table.
Wondermed offers a variety of supplementary support and strategies along with the drugs themselves, but taking advantage of these tools is left to the patient's discretion. Grant would like to see a larger focus on extending and expanding that auxiliary support.
The company says it's focused on building out the platform's nonmedicinal mental health strategies—things like breathwork, meditation, music therapy—and adding them to an app. If they can get enough people on board, the eventual plan could be to sell health insights back to patients through a subscription model or something similar. They may even patent their own psychedelic molecules in the future. But all of this is likely quite a ways out.
"What we're trying to do is very new, and the landscape yet hasn't been built out," says Aycart.
Clarification: This story has been updated to clarify Wondermed's monthly rate for ketamine lozenges.
David Shultz
David Shultz reports on clean technology and electric vehicles, among other industries, for dot.LA. His writing has appeared in The Atlantic, Outside, Nautilus and many other publications.
08:58 AM | March 06, 2023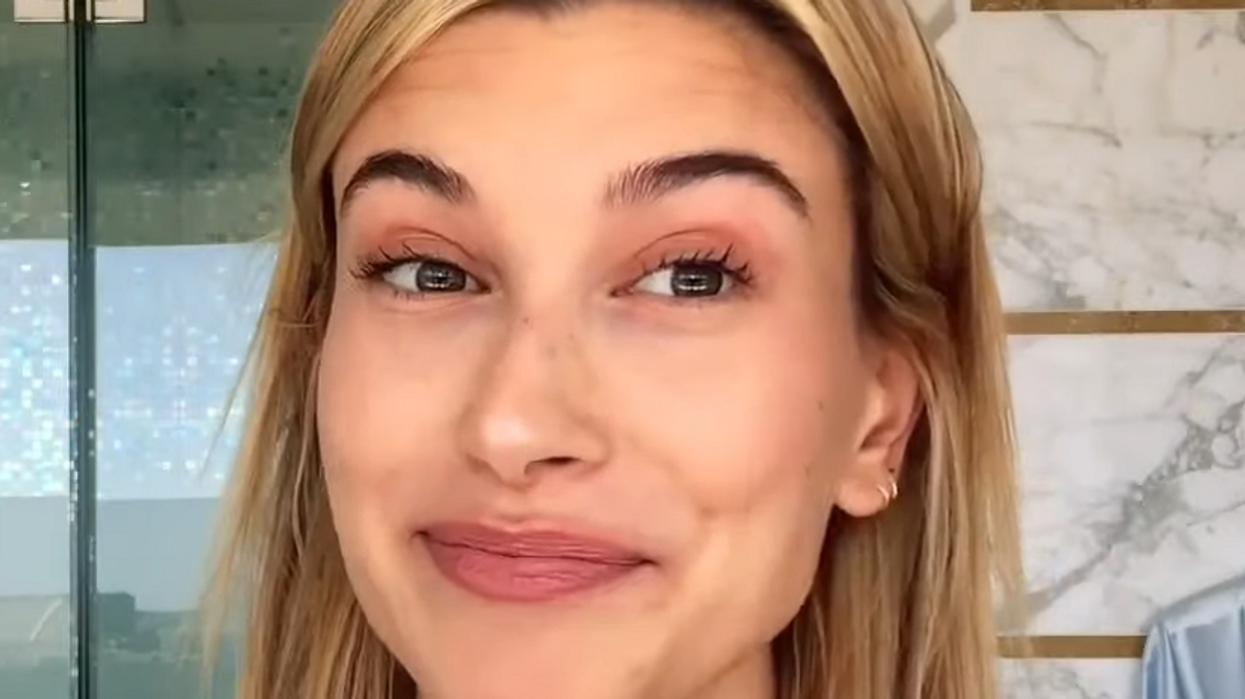 When Hailey Bieber launched Rhode skincare last June, the release was coupled with YouTube videos detailingeachproduct. Bieber has since fully integrated the skincare line into her content, bringing on other beauty influencers to discuss it and highlighting it in get ready with me videos on her channel.
Bieber's efforts paid off—Rhode has since become one of the most talked about skincare brands online, and the products often sell out. At The Upfront Summit last week, Bieber joined OBB Media CEO and founder Michael Ratner, who produces her YouTube series "What's In My Bathroom" and "What's In My Kitchen," to discuss how she has merged her content creation with her business endeavors.
"YouTube is a great home because, most importantly, we're able to reach Hailey's audience," Ratner said, adding that they can "cut out the middleman" of a traditional streaming service.
Bieber isn't alone in utilizing her online platforms to start a beauty company. Kylie Jenner launched Kylie Cosmetics in 2014, and the line consistently receives high social media engagement thanks to intentional influencer marketing. But even influencers without the celebrity status of Jenner and Bieber have become entrepreneurs. Beauty YouTubers like Michelle Phan and NikkieTutorials have turned their expertise into makeup companies, while TikToker Hyram Yarbro did the same with skincare.
So how does the content creator to skincare mogul pipeline work?
Oftentimes, outside companies approach influencers about launching their own brands. Beauty and makeup brand incubator Madeby Collective, for example, was seeking a Gen Z star to be the face of a new line in 2020, and TikTok darling Addison Rae was the obvious choice. After approaching the influencer, they gave her the title of co-founder and Chief Innovation Office before launching Item Beauty later that year.
Bieber is trying to shove Rhode to the front of a field that even she admitted is incredibly crowded. Despite this, Bieber didn't have a compelling answer when moderator Kobie Fuller asked how Rhode can stand out.
"To me, Rhode is a whole world. It's a world of me, essentially" Bieber said. "In order for people to understand my vision for the brand, they would have to understand me."
Bieber has become known for her various "glazed donut" looks, which range from nail designs to her skincare line. Multiple TikTok and YouTube tutorials re-created these looks as the trends swept through online beauty communities. And it doesn't hurt when the person manufacturing these trends can use these platforms to show exactly how she gets these results—and promote her brand along the way.
Still, closely tying one's company to one's public perception is risky. On the extreme end is influencer Jeffree Star, who launched his cosmetics company in 2014 and often used elaborate YouTube videos to promote products. His items sold out quickly. But accusations of racism and sexual assault caused sales to decline. The fallout extended beyond him—beauty company Morphe, which rose to popularity through collaborations with Star, recently closed all of its U.S. locations due to low sales. Dragon Beauty, a company launched by YouTuber Nikita Dragon, was put on hiatus last month following the influencer's arrest.
To that end, Bieber is currently embroiled in her own internet drama, having lost over one million Instagram followers after seemingly re-igniting her feud with Selena Gomez. Obviously, this is not comparable to the situations with Star and Dragon. But it does point to how even a slight misstep can have ripple effects on an influencer's business and the fragility of someone's online reputation.
The panel didn't touch on this topic, and it's unclear how the scandal has impacted Rhode's sales—but the brand has become tangled with it. When Bieber re-posted someone's Instagram story about Rhode that included a song featuring Gomez, fans noted that she changed the song to the version without Gomez. In turn, Gomez fans are urging people to stop buying Rhode products.
Even without pushback from vitriolic fan communities, influencer-led brands have struggled in recent months. In January, Sephora stopped carrying both Rae and Yarbro's products after sales slowed down. Now, expertsare wondering if this is the beginning of the end for influencer-backed brands. Some have managed to produce products that can stand on their own—ironically, Gomez's makeup line Rare Beauty has become the gold standard in this area. But Bieber's philosophy of creating "aesthetically pleasing products that work" isn't all that different from her competitors.
Still, it's unlikely that influencer-led brands will die out considering
92% of Gen Z adults
make their purchasing decisions based on influencer recommendations. But influencers are finding that getting people to spend money is a more difficult task than getting them to watch a video. And when influencer-entrepreneurs like Bieber are unable to quickly articulate what makes their brands stand out, it's understandable why viewers aren't buying what they're selling.
Kristin Snyder
Kristin Snyder is dot.LA's 2022/23 Editorial Fellow. She previously interned with Tiger Oak Media and led the arts section for UCLA's Daily Bruin.
https://twitter.com/ksnyder_db
02:16 PM | March 02, 2023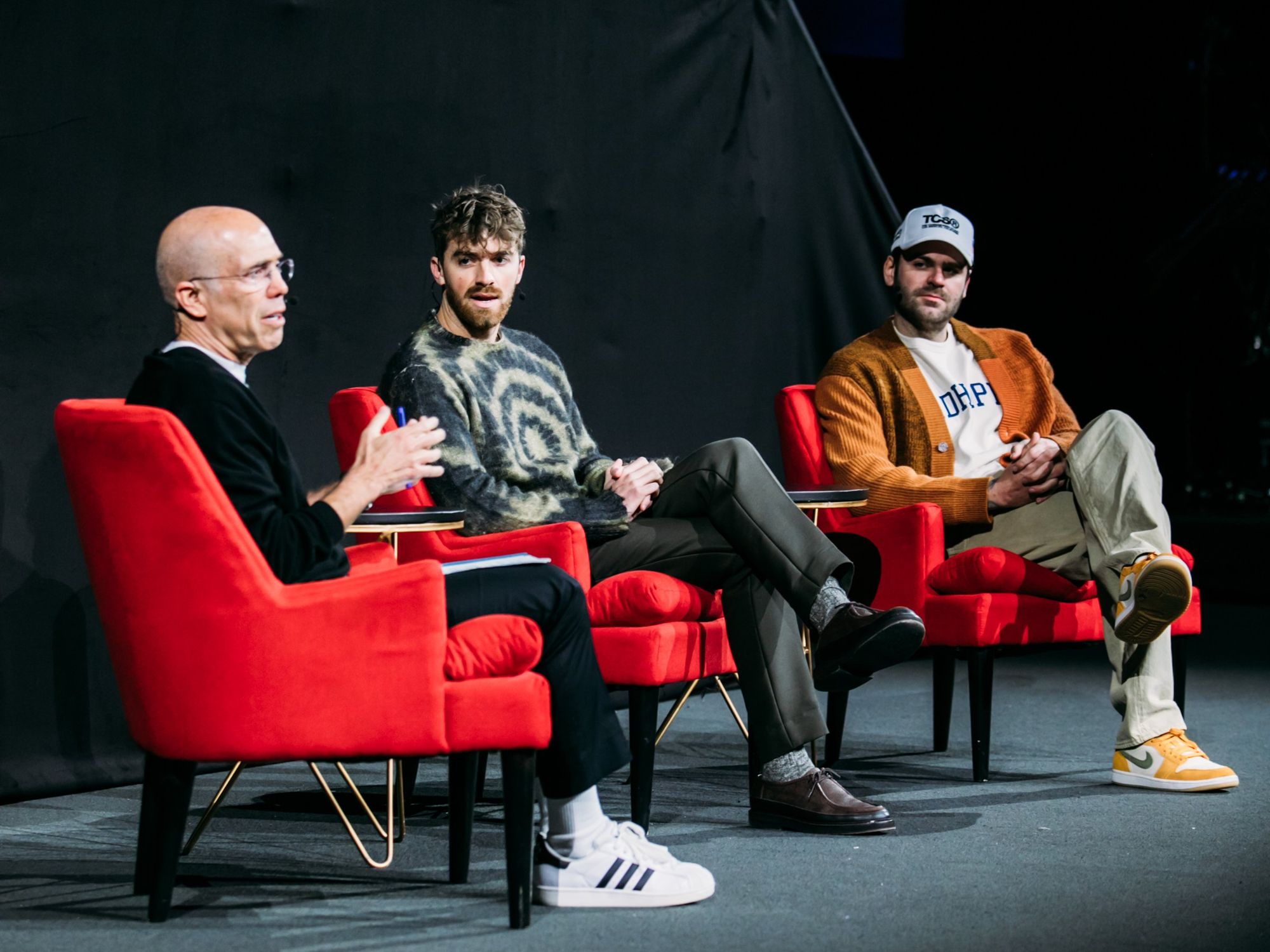 Clark Studio
On Thursday, Upfront Ventures hosted its 2023 Summit and music icons Alex Pall and Drew Taggart of The Chainsmokers hit the stage, not to perform, but instead to discuss their venture journey.
The duo launched MantisVC, a Marina Del Rey-based early stage tech venture fund in 2019.
Pall and Taggart shared the stage with WndrCo's managing partner Jeffrey Katzenberg to dive deeper into what their music career has taught them and how it translated over to their venture firm.
Here are some of the most important takeaways:
The duo believes hustle is more important than talent to achieve success.
"There's just so much content out there that's just happening all the time for no reason," Taggart said. "There's just so much to pay attention to and if you have to wake up every day, and think out what your angle is going to be, try stuff, have it not work. You have to accept defeat so frequently and still get up and do it."
Creating music was their foray into building communities.
"I think we have some real insight into how to build that community and tell that story because essentially, that's all we're trying to do," Pall said. "No matter what your business is, you're telling the story about something that you think is important that someone else needs and will enjoy."
Building connections and having conversations with pioneers in the space helped them launch MantisVC.
"Humility and being self aware are two of our strengths," Taggart said. "I think knowing what we don't know is a big part of how we've gotten to where we are, and with the support of people around us, and the relationships we built, we understood that we were going to have to go out and prove to the world that we were serious about this and we respected the people that have come before us and the people that are doing it right now."
VCs should offer all their founders support.
"When you're building something early on, you want that support, that hands-on feeling and the purpose of Mantis isn't necessarily right now to replace the incredible institutional investors that exist out there and have been around for a while," Pall continued.
"But we want to be the Robin to their Batman, and we think there's a way that we can kind of partner with everybody in the space and provide our founders that holistic support they need. It's inspiring to work alongside people that share that same energy and we're constantly working on ourselves and I feel like it takes a really special type of human being to be successful in this world. Level of grit and determination and something that's continually fueled us and we want to invest in people like that."
Feedback is necessary and essential to create successful products and businesses.
"Similar to products or services that you're building, it's important to get real life feedback out there and iterate on those things," Taggart said. "And there's really just no substitute for that."
Pall added, "I think for some reason in our culture, it's become an issue for people just to be straightforward and say no, about things and give honest feedback and, and move on. I think we can all learn a lot from just having more honest conversations with each other."
Never lose sight of your core audience and mission as a company.
"Never forget what your core product is and what people love about that and make sure that every piece of innovation is derivative of that," Taggart said. "I see a lot of friends of ours that have had really successful companies start to build ancillary projects that don't really feed their core audience that they're just making to compete with their competition. We do the same thing in songwriting, and you can never lose sight of what people love about you."
Decerry Donato
Decerry Donato is a reporter at dot.LA. Prior to that, she was an editorial fellow at the company. Decerry received her bachelor's degree in literary journalism from the University of California, Irvine. She continues to write stories to inform the community about issues or events that take place in the L.A. area. On the weekends, she can be found hiking in the Angeles National forest or sifting through racks at your local thrift store.