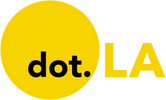 Get in the KNOW  
  on LA Startups & Tech  
X

Meet the Startup That Wants To Deliver Ketamine to Your Door
David Shultz
David Shultz is a freelance writer who lives in Santa Barbara, California. His writing has appeared in The Atlantic, Outside and Nautilus, among other publications.
06:00 AM | July 14, 2022
Ketamine is on the come up in the pharmaceutical world. Once confined to nightclubs and operating rooms, the drug is quickly gaining recognition as a valuable tool for treating mental health disorders including depression and anxiety.
Amid these rising tides, Wondermed has emerged, offering telehealth consultations and, potentially, the ability to deliver the drug right to your doorstep—all while building out a virtual platform and collecting data on how to use the molecule more effectively.
---
At the moment, the company provides a mail order service for courses of ketamine lozenges to those who've been prescribed the drug along with a telehealth software bridge between doctor and patient. Wondermed currently operates in five states — California, Texas, Florida, New York and Connecticut, though it plans to expand to another eight to 10 states in the next two weeks.
In the long run however, its plans are much bigger than being a link between doctors and patients.
"We generate more than 3,000 data points on every patient that comes into the funnel, and actually receives the medication," says co-founder & Managing Director Jose Aycart.
His company is building out its online platform to collect and analyze patient data and provide mental health support services that may be useful, regardless of whether or not a patient is taking ketamine.
These data show in granular detail how ketamine therapies work. Does the route of administration matter? Does time of day matter? What types of patients are most likely to experience positive outcomes? It's this data that represents the biggest business opportunity for Wondermed. The specifics of the monetization are still being worked out, but Aycart says it will never sell anonymized patient data to other companies.
Wondermed is in the midst of a seed funding round, targeting $7 million by the end of the month; It's raised $5.6 million so far.
The company makes a bit of revenue by charging patients for consultations, but in the event that a patient doesn't wind up using Wondermed's platform, the consultation fee is refunded. For patients who are prescribed ketamine, the company charges only as much as the drugs cost them ($249 per month, which includes four doses), so neither Wondermed nor the physicians in its employ are incentivized to over-prescribe.
The drugs themselves are supplied by Tailor Made Compounding, a pharmacy in Nicholasville, Kentucky, and Wondermed is working on additional contracts in the pipeline with several other suppliers.
. Wondermed's transformation comes as ketamine, which has typically been restricted to use as a general anesthetic, is quickly gaining recognition as a valuable tool for treating mental health disorders like depression and anxiety.
"What I've found interesting is how rapidly this field has emerged," says Steven Grant, a drug and addiction researcher who spent 25 years at the National Institute on Drug Abuse and is now retired.

Ketamine is a simple organic molecule that first gained clinical popularity in the 1960s as an anesthetic. It produces a dissociative state in patients and dulls pain. Once in the bloodstream, the molecule travels to the brain where it binds to a protein called NMDA on the surface of neurons. NMDA has a variety of jobs, but it's best-known for its role in learning, memory, and neuroplasticity—or the brain's ability to form new pathways between neurons.
While the research into why ketamine is such an effective treatment for depression and anxiety is ongoing, the consensus so far is that the molecule's power comes from this ability to rewrite or rewire the brain's circuitry. If you've ever had an anxiety attack or a depressive episode, it can often feel like you're stuck in a mental loop. Ketamine, it seems, offers a way to break that loop.

"It was this idea that you're increasing your neurological connections in the brain," says Aycart. "You have the opportunity now to spark new forms of thought, new forms of emotion, or even new ideas."
Unlike selective serotonin reuptake inhibitors (SSRIs) and other traditional drugs used to treat depression, ketamine's effects are fast-acting—often appearing within minutes or hours of administration—and don't require taking the drug daily.
"It really is revolutionary, and that's why now more than ever, people are starting to get access to it, and companies like ourselves are really trying to bring it to people as an alternative form of medicine," says Aycart.
Grant says the rise of ketamine clinics and telehealth services like Wondermed are likely a net positive because they increase patient access to drugs patients need, but he also has reservations about how the therapies are being applied.
Many of these psychoactive drugs—especially ketamine—are intended to be used in tandem with therapy, or at least under the supervision of a trained professional. Increasing the brain's plasticity is a valuable tool for breaking out of depressive loops, but unless a professional is there to help the patient settle into a healthier mental pattern, the full benefits may be left on the table.
Wondermed offers a variety of supplementary support and strategies along with the drugs themselves, but taking advantage of these tools is left to the patient's discretion. Grant would like to see a larger focus on extending and expanding that auxiliary support.
The company says it's focused on building out the platform's nonmedicinal mental health strategies—things like breathwork, meditation, music therapy—and adding them to an app. If they can get enough people on board, the eventual plan could be to sell health insights back to patients through a subscription model or something similar. They may even patent their own psychedelic molecules in the future. But all of this is likely quite a ways out.
"What we're trying to do is very new, and the landscape yet hasn't been built out," says Aycart.
Clarification: This story has been updated to clarify Wondermed's monthly rate for ketamine lozenges.
David Shultz
David Shultz is a freelance writer who lives in Santa Barbara, California. His writing has appeared in The Atlantic, Outside and Nautilus, among other publications.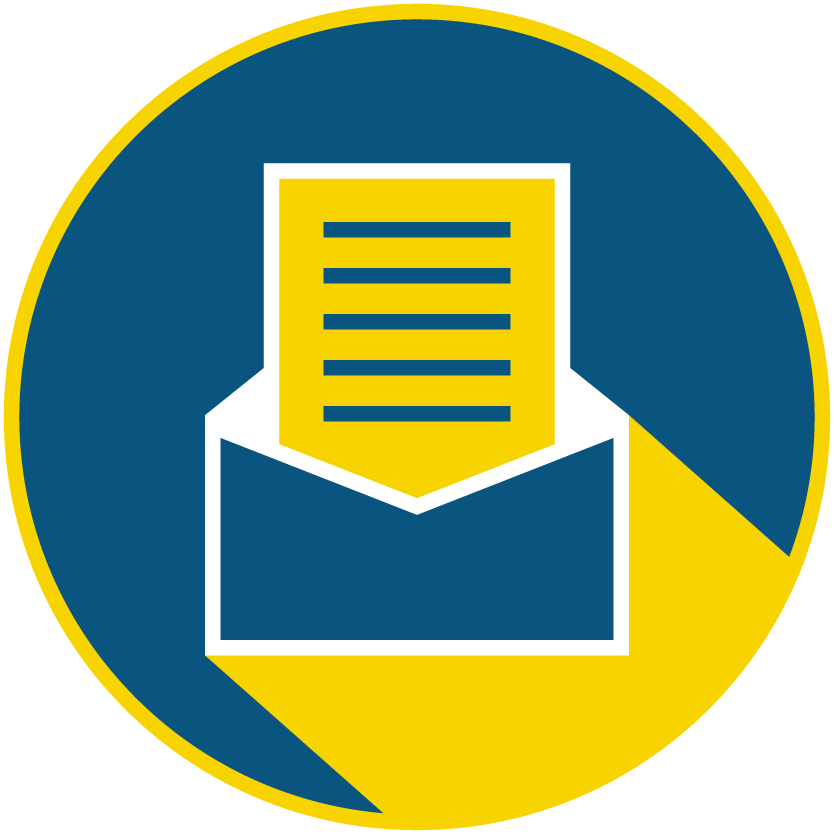 Subscribe to our newsletter to catch every headline.
05:00 AM | January 31, 2022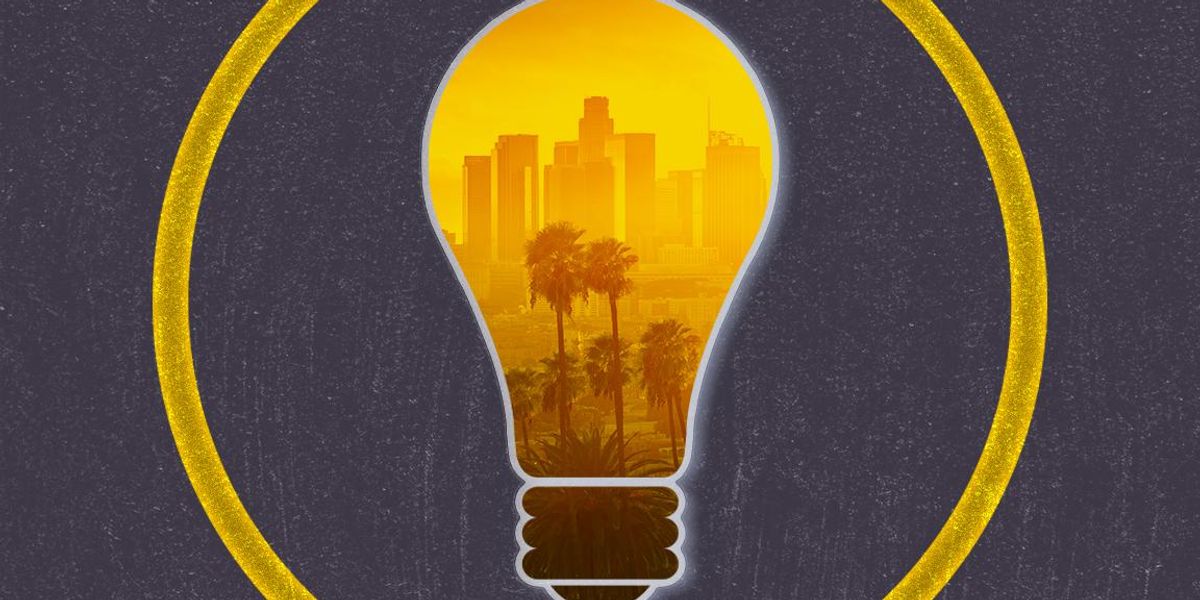 Illustration by Ian Hurley
In Los Angeles—like the startup environment at large—venture funding and valuations skyrocketed in 2021, even as the coronavirus pandemic continued to surge and supply chain issues rattled the economy. The result was a startup ecosystem that continued to build on its momentum, with no shortage of companies raising private capital at billion-dollar-plus unicorn valuations.

In order to gauge the local startup scene and who's leading the proverbial pack, we asked more than 30 leading L.A.-based investors for their take on the hottest firms in the region. They responded with more than two dozen venture-backed companies; three startups, in particular, rose above the rest as repeat nominees, while we've organized the rest by their amount of capital raised as of January, according to data from PitchBook. (We also asked VCs not to pick any of their own portfolio companies, and vetted the list to ensure they stuck to that rule.)
Without further ado, here are the 26 L.A. startups that VCs have their eyes on in 2022.
Harri Weber
Harri is dot.LA's senior finance reporter. She previously worked for Gizmodo, Fast Company, VentureBeat and Flipboard. Find her on Twitter and send tips on L.A. startups and venture capital to harrison@dot.la.
05:31 PM | August 01, 2022
Image courtesy Arkive
Historical documents, records and important artifacts are sometimes locked away in vaults (until a museum or library wants to showcase them), and under restricted access. Thomas McLeod believes that these artifacts hold great value and have the potential to impact communities, so he founded Arkive, the first decentralized, physical museum.
The inspiration for Arkive came from McLeod's previous company, Omni, a physical storage company acquired by Coinbase in 2019.
"We thought it would always be like utility items and we started getting full sneaker collections, vintage posters, records, comic books that were valuable and we kind of had a panic attack," McLeod told dot.LA. "The business [Omni] was built around storing bikes, and you can't put a vintage record next to a dirt bike. They just don't store in the same manner."
McLeod was fascinated by the items and collections that came through the door. To him, it felt like browsing a museum of curated items that everyday people collect.
That's when McLeod knew he was onto something.
McLeod has built startups before. Past projects included Pagelime, acquired in 2015 by SurrealCMS, and in 2012 LolConnect was acquired by Tencent.
The items in Arkive's collections are hand-selected by members who vote on what items they want to acquire. The organization currently has 300 active users, and there are hundreds on the waiting list. McLeod confirmed to dot.LA that they will increase the number of members admitted to 50 people each week with plans to cap admissions at 1,000 for the first phase. He added that while membership is free today, that will likely change in the future.
People interested in becoming members must apply on Arkive's website, where they will answer individual questions about their interests and occupations.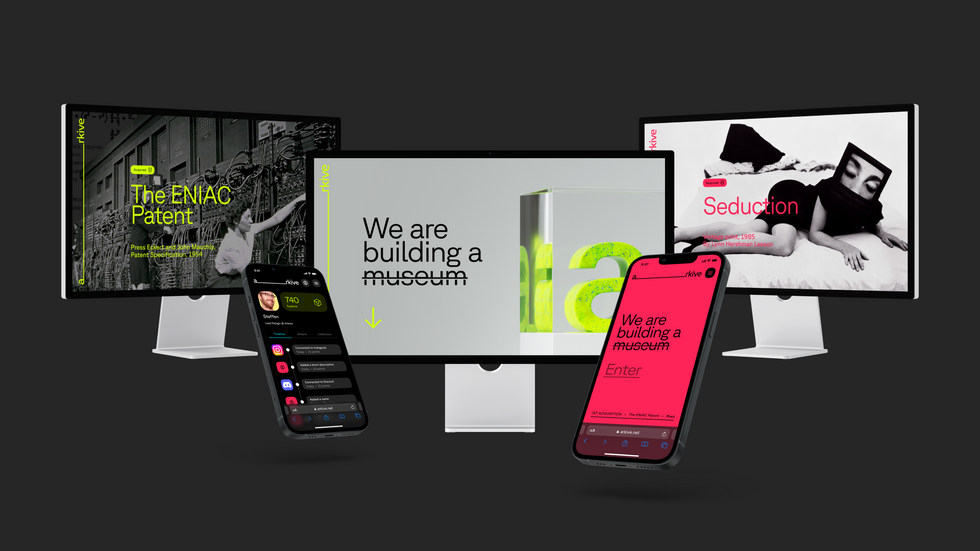 Arkive's physical, blockchain-inspired museum is coming to Santa Monica. Courtesy of Arkive
Just as museums have a lobby, Arkive has its "atrium." In this space, every member enters and registers their cryptocurrency wallets. Once registration is complete, members can vote on the blockchain for the artifact or piece of art they want Arkive to acquire. Prior to voting, to ensure they are well informed, members will have the opportunity to learn about each artifact from the artist, the gallery or the collector who previously held the item.
Since there is a surplus of artifacts around the world, Arkive's team of curators handpick options that are relevant to the current theme: "When Technology Was a Game Changer." While each round of voting is different, McLeod said the voting window for members usually lasts five days (M-F).
Arkive has acquired two items since coming out of stealth mode, the first one being the original patent for the ENIAC – known as the world's first programmable, electronic general-purpose computer. In addition to ENIAC's patent, members also voted to acquire Seduction (1985), a vintage print by Lynn Hershman Leeson, which will be part of Arkive's first public exhibition at the Art Basel Miami Beach in December 2022. Once items are acquired, they will be loaned to museums or galleries to be placed on display for the public to enjoy—at locations Arkive members believe have the most significant cultural impact.
"For instance, the ENIAC patent, we would love it if it lived at the Computer History Museum in San Mateo. If we acquired a Frida Kahlo, we would love it if it was in Mexico City or somewhere that mattered to her art or the family that she was a part of," McLeod said.
The Santa Monica-based startup announced last week that it raised $9.7 million in a seed funding round led by Offline and TCG Crypto. Other participants included NFX, Freestyle Capital, Coinbase Ventures, Not Boring Capital, Precursor, Chainforest, Coil, Julia Lipton, Joe McCann, Chris Cantino, Marty Bell and Paul Veradittakit.
"People who committed were all the way in and did not hesitate to support and be a part of the journey," McLeod said. "It got us the right people that are in it for the long haul and really care about not just the business but the potential cultural impact that it could have. So having the right investors to me is more important than just money."
Some of the funding will be allocated towards expanding the team, but a majority of the capital raised will go into acquiring more artifacts. McLeod said Arkive has three more acquisitions lined up in the next three months, but the eventual goal is to acquire two pieces a month.
Correction: An earlier version of this piece misspelled Thomas McLeod's last name.
Decerry Donato
Decerry Donato is dot.LA's Editorial Fellow. Prior to that, she was an editorial intern at the company. Decerry received her bachelor's degree in literary journalism from the University of California, Irvine. She continues to write stories to inform the community about issues or events that take place in the L.A. area. On the weekends, she can be found hiking in the Angeles National forest or sifting through racks at your local thrift store.