ketamine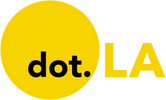 Get in the KNOW
on LA Startups & Tech
X
ketamine
Ketamine is on the come up in the pharmaceutical world. Once confined to nightclubs and operating rooms, the drug is quickly gaining recognition as a valuable tool for treating mental health disorders including depression and anxiety.
Amid these rising tides, Wondermed has emerged, offering telehealth consultations and, potentially, the ability to deliver the drug right to your doorstep—all while building out a virtual platform and collecting data on how to use the molecule more effectively.
At the moment, the company provides a mail order service for courses of ketamine lozenges to those who've been prescribed the drug along with a telehealth software bridge between doctor and patient. Wondermed currently operates in five states — California, Texas, Florida, New York and Connecticut, though it plans to expand to another eight to 10 states in the next two weeks.
In the long run however, its plans are much bigger than being a link between doctors and patients.
"We generate more than 3,000 data points on every patient that comes into the funnel, and actually receives the medication," says co-founder & Managing Director Jose Aycart.
His company is building out its online platform to collect and analyze patient data and provide mental health support services that may be useful, regardless of whether or not a patient is taking ketamine.
These data show in granular detail how ketamine therapies work. Does the route of administration matter? Does time of day matter? What types of patients are most likely to experience positive outcomes? It's this data that represents the biggest business opportunity for Wondermed. The specifics of the monetization are still being worked out, but Aycart says it will never sell anonymized patient data to other companies.
Wondermed is in the midst of a seed funding round, targeting $7 million by the end of the month; It's raised $5.6 million so far.
The company makes a bit of revenue by charging patients for consultations, but in the event that a patient doesn't wind up using Wondermed's platform, the consultation fee is refunded. For patients who are prescribed ketamine, the company charges only as much as the drugs cost them ($249 per month, which includes four doses), so neither Wondermed nor the physicians in its employ are incentivized to over-prescribe.
The drugs themselves are supplied by Tailor Made Compounding, a pharmacy in Nicholasville, Kentucky, and Wondermed is working on additional contracts in the pipeline with several other suppliers.
. Wondermed's transformation comes as ketamine, which has typically been restricted to use as a general anesthetic, is quickly gaining recognition as a valuable tool for treating mental health disorders like depression and anxiety.
"What I've found interesting is how rapidly this field has emerged," says Steven Grant, a drug and addiction researcher who spent 25 years at the National Institute on Drug Abuse and is now retired.

Ketamine is a simple organic molecule that first gained clinical popularity in the 1960s as an anesthetic. It produces a dissociative state in patients and dulls pain. Once in the bloodstream, the molecule travels to the brain where it binds to a protein called NMDA on the surface of neurons. NMDA has a variety of jobs, but it's best-known for its role in learning, memory, and neuroplasticity—or the brain's ability to form new pathways between neurons.
While the research into why ketamine is such an effective treatment for depression and anxiety is ongoing, the consensus so far is that the molecule's power comes from this ability to rewrite or rewire the brain's circuitry. If you've ever had an anxiety attack or a depressive episode, it can often feel like you're stuck in a mental loop. Ketamine, it seems, offers a way to break that loop.

"It was this idea that you're increasing your neurological connections in the brain," says Aycart. "You have the opportunity now to spark new forms of thought, new forms of emotion, or even new ideas."
Unlike selective serotonin reuptake inhibitors (SSRIs) and other traditional drugs used to treat depression, ketamine's effects are fast-acting—often appearing within minutes or hours of administration—and don't require taking the drug daily.
"It really is revolutionary, and that's why now more than ever, people are starting to get access to it, and companies like ourselves are really trying to bring it to people as an alternative form of medicine," says Aycart.
Grant says the rise of ketamine clinics and telehealth services like Wondermed are likely a net positive because they increase patient access to drugs patients need, but he also has reservations about how the therapies are being applied.
Many of these psychoactive drugs—especially ketamine—are intended to be used in tandem with therapy, or at least under the supervision of a trained professional. Increasing the brain's plasticity is a valuable tool for breaking out of depressive loops, but unless a professional is there to help the patient settle into a healthier mental pattern, the full benefits may be left on the table.
Wondermed offers a variety of supplementary support and strategies along with the drugs themselves, but taking advantage of these tools is left to the patient's discretion. Grant would like to see a larger focus on extending and expanding that auxiliary support.
The company says it's focused on building out the platform's nonmedicinal mental health strategies—things like breathwork, meditation, music therapy—and adding them to an app. If they can get enough people on board, the eventual plan could be to sell health insights back to patients through a subscription model or something similar. They may even patent their own psychedelic molecules in the future. But all of this is likely quite a ways out.
"What we're trying to do is very new, and the landscape yet hasn't been built out," says Aycart.
Clarification: This story has been updated to clarify Wondermed's monthly rate for ketamine lozenges.
From Your Site Articles
Related Articles Around the Web
trello-attachments.s3.amazonaws.com
Once known as a club drug, ketamine is now available as an at-home depression treatment.

With at least $1,500 and a psychiatric prescription, Angelenos can order a concierge at-home I.V. service through The I.V. Doc.
The company is partnering with Pasithea, a Florida-based biotech company focused on therapies for psychological and neurological disorders to deliver treatments for those whose anxiety, depression or PTSD is too crippling for them to leave the house.
Ketamine, which was developed as an anesthetic before gaining widespread infamy as a club drug, has become popular in recent years after a large body of research found it to be extremely effective in treating mental health disorders including depression and anxiety.
Because the drug needs to be administered with medical oversight, the practice will open the door for a new medical infrastructure. Instead of picking up prescription drugs from a pharmacy, patients can sit in a ketamine clinic for a few hours as the drug slowly seeps into their bloodstream via I.V. — or, in this case, order it for home consumption.
Pasithea psychiatrists prescribe patients ketamine "off-label," a term that describes when regulated drugs are prescribed for medical reasons other than their intended use.
A treatment program that costs $6,000 includes a psychiatric assessment to determine if the program is appropriate, six injections over the course of two to three weeks, and a follow up assessment to determine further counseling.
It's not the only one offering at-home care. Psychedelics-focused company Mindbloom facilitates ketamine tablet prescriptions sent to one's home. It provides users with someone to guide the patient through the journey.
Pasithea is trying to remake how drugs are delivered and administered.
"This is like a new field of psychiatry and neurology, what you call interventional psychiatry. It's basically psychiatrists giving drugs through different methods and routes of administration," Pasithea CEO Tiago Reis Marques said. "A big problem of this approach...particularly with drugs that need to be given by infusion, is a problem of access."
Drugs that don't exist as a pill are often extremely difficult to take because they often require a medical professional to inject them into a patient, rendering the pharmacy model useless for drugs like ketamine. But until recently, there has been little infrastructure to administer these therapies.
Clinics have popped up around Los Angeles to administer psychedelic drugs, including Ketamine Clinics Los Angeles, which was started in 2014 and administers intravenous ketamine injections.
There's also Field Trip Health, a psychedelics pharmaceutical company based in Canada. It opened a ketamine clinic in Santa Monica earlier this year that combines cognitive behavioral therapy with intramuscular ketamine injections.
"These kinds of therapy — psychedelic therapies, ketamine-assisted therapy — there's going to be a whole new clinical infrastructure that's built to deliver this, because the feeling you get when you walk into a place has a significant impact on the outcomes that people are going to have," said Field Trip Health co-founder Ronan Levy about his company's ketamine clinics.
Similarly, Pasithea has established a slew of "anti-depression clinics'' in the United Kingdom that prescribe intravenous ketamine injections to those who have depression. The company sees the ketamine clinics as a precursor to new forms of therapy that could one day involve psychedelics like psilocybin (colloquially known as magic mushrooms) and MDMA.
"We can leverage and we can use the infrastructure we've built to reintroduce any type of treatment that cannot be given in a typical pill form and needs to be given through these new methods and new routes of administration," Marques, who is also a psychiatrist, said.
Despite the many innovations that have come out of ketamine therapy, they rarely reach the people who often experience a lot of depression, anxiety and PTSD: the poor. Very few insurance companies foot the bill for ketamine treatments (which can cost upwards of $1,000) because ketamine has to be prescribed for off-label.
"It's out of pocket, it's not for everyone, unfortunately," Marques said. "But we hope to expand our reach and be able to provide the other types of treatments."
Correction: An earlier version incorrectly stated Mindbloom provides ketamine to patients and that it is based in Seattle. The company is remote and only facilitates prescriptions sent by third-parties.