Auto troll: TikTok Responds to Media Addiction Concerns with Auto Scroll Feature
Kristin Snyder
Kristin Snyder is dot.LA's 2022/23 Editorial Fellow. She previously interned with Tiger Oak Media and led the arts section for UCLA's Daily Bruin.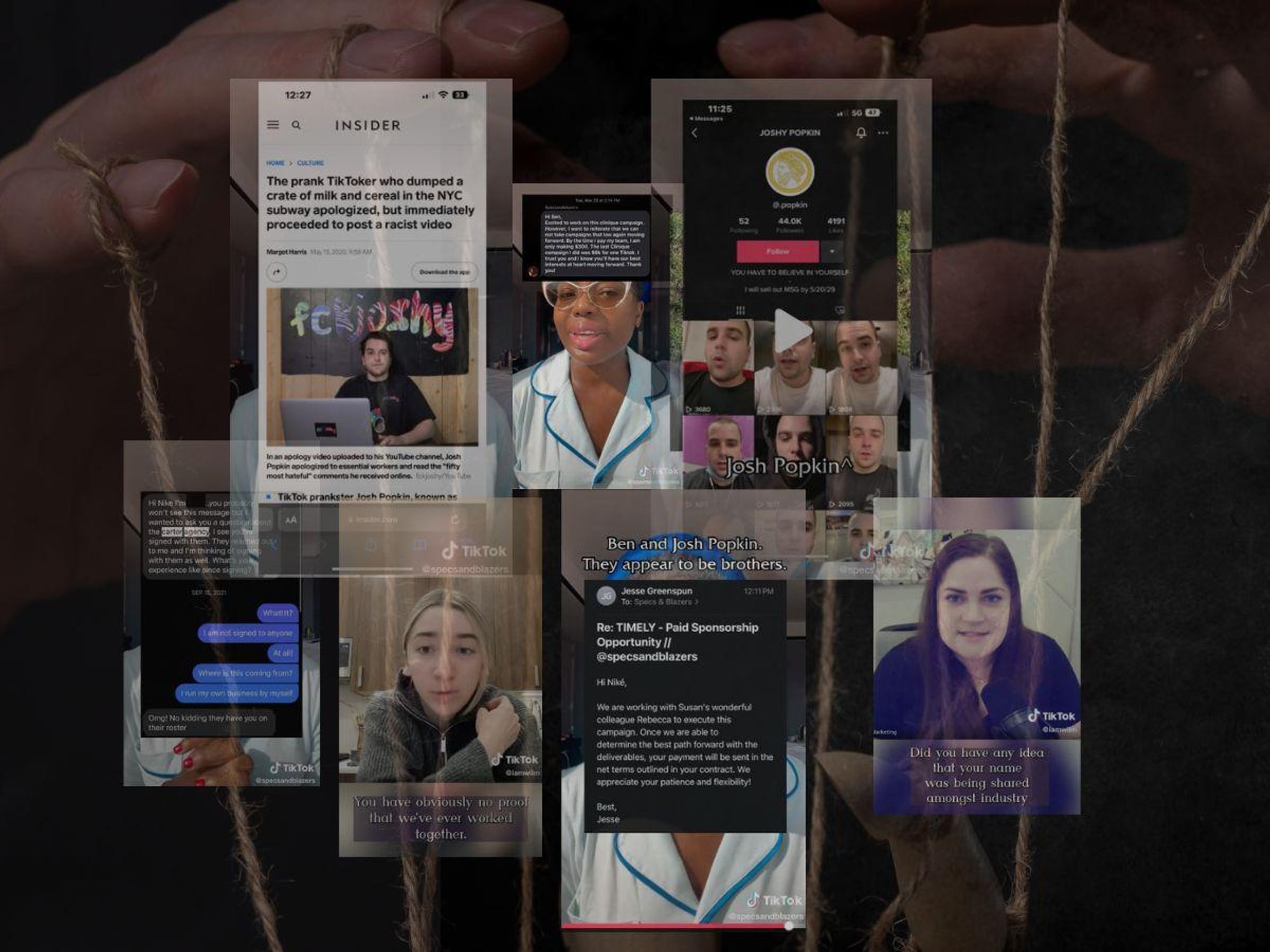 Andria Moore
This is the web version of dot.LA's daily newsletter. Sign up to get the latest news on Southern California's tech, startup and venture capital scene.
If you're tired of using your thumb to scroll through TikTok's never-ending oeuvre, don't worry, TikTok is looking to add a feature that will allow the app to do the scrolling for you. While there was no official announcement, select users can now test an auto scroll feature, which will automatically move between videos when one ends.
---
The announcement comes at a time when there is heightened scrutiny over how social media is impacting its young users. On Tuesday, Senator Josh Hawley introduced legislation that would prevent people under the age of 16 from accessing social media platforms. Whether the legislation will pass (it won't) is irrelevant. But it does reflect growing concern over what social media is doing to teens and the ways in which TikTok is knowingly making teens addicted to the app. Which is to say, adding a feature like auto scroll, which will make it even easier to get sucked into mindless viewing, will likely only intensify this problem.
But, addictive qualities aside, auto scroll features aren't always successful. Just look at YouTube, which began testing the feature back in 2014. Since then, however, so manypeoplecomplained, the feature gave way to a cottage industry of tutorials dedicated to walking people through how to turn it off. So many in fact that in 2021, YouTube responded to concerned parents and disabled the feature for accounts registered to children.
If we're buying TikTok's bit that it's not a social media company but is instead an entertainment platform, then this feature might be more comparable to how streaming services automatically play a recommended movie the moment you finish watching one. Netflix introduced this feature in 2013 and didn't let irritated subscribersturn it off until 2020 after the complaints piled up.
Obviously, a 90-second TikTok isn't going to take as long to process as a feature-length film. But there is something to be said about how these companies are trying to dictate our viewing habits. Finish Netflix's latest original film? Here's what its algorithm will serve you up. Watch one TikTok about sludge content? You don't even have to think before the For You Page feeds you another.
To be clear, I'm not saying that TikTok adding auto scroll is the worst thing the app has ever considered, nor am I suggesting it's the straw that could break the camel's back and wake people up to some of its more nefarious goals. I mostly just find it annoying that TikTok wants us to cede even more control to an algorithm that already dictates so much of what content we consume. Even so, history indicates that most users will immediately disable the feature as soon as it becomes more widely available.
That said, if TikTok is hoping to push back against claims that it is "digital fentanyl" for children, adding auto scroll probably isn't going to help. Sure, TikTok benefits from people spending more time on the app. But it also needs to convince parents that their kids should be allowed to use the app in the first place.
Kristin Snyder
Kristin Snyder is dot.LA's 2022/23 Editorial Fellow. She previously interned with Tiger Oak Media and led the arts section for UCLA's Daily Bruin.
https://twitter.com/ksnyder_db